Blog

4 min
Top 10 Hybrid Weed In Amsterdam
4 min
Hybrids are beloved for their balanced effects that combine the sedative stone of indicas with the uplifting cerebral rush of sativas. Here are the top 10 coffeeshops for hybrid flower in Amsterdam.
Zamnesia's Coffeeshop Awards are back, and the results are in. In this article, we'll show you where to find the best hybrid flower in the city.
THE 2019–2020 AMSTERDAM COFFEESHOP AWARDS ARE HERE
Following the success of its inaugural year, Zamnesia is back to host another installment of its Coffeeshop Awards. Whether you're a local or just visiting Amsterdam, check out the results from this year's awards to find the best coffeeshops in the city and avoid the tourist traps.
THE POWER OF HYBRID FLOWER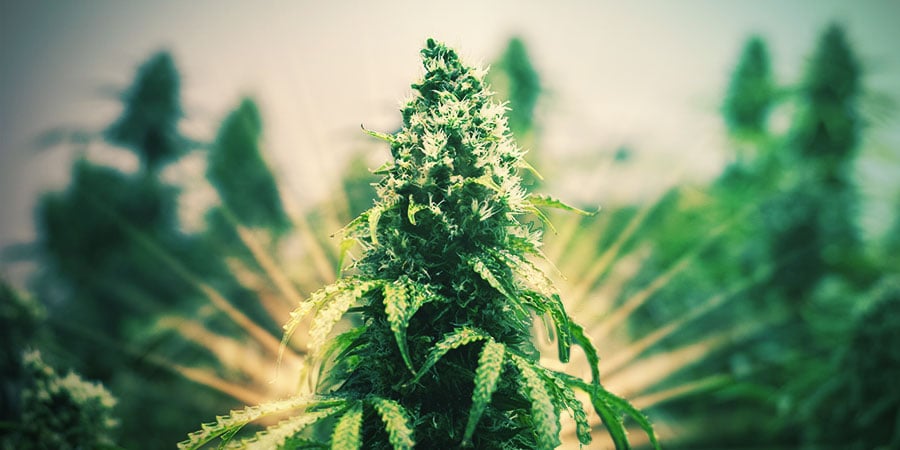 Hybrid cannabis strains combine indica and sativa genetics. By crossing the strong sedative effects associated with indicas with the uplifting, cerebral highs of sativas, growers have been able to produce hundreds of new strains with unique effects and super enticing aromas.
If you find pure sativas or indicas to be too overwhelming, hybrids can be a perfect middle ground. Most coffeeshops will provide the genetic background of their hybrid strains, as well as information about their aromas and effects.
CREATING YOUR OWN HYBRIDS AT HOME
Until now, breeding was seen as a pretty daunting task that involved a lot of specialised equipment and skills. Today, however, that's all changed. At Zamnesia, we now stock unique pollen varieties from Holy Seeds Bank. Crossing your own strains at home is now as simple as brushing your pre-bought pollen onto your budding flowers, then harvesting your seeds a few weeks later.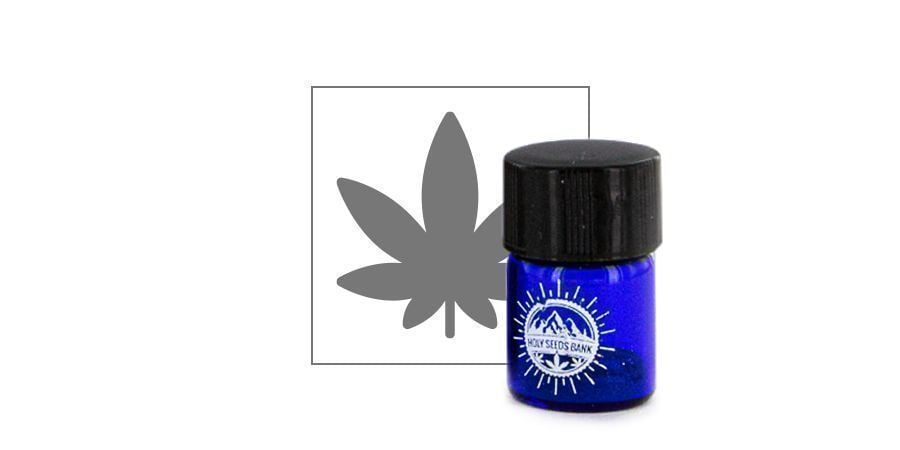 View Cannabis Pollen
TOP 10 AMSTERDAM COFFEESHOPS FOR HYBRID FLOWER
If you like the balanced effects of a quality hybrid, you'll be spoilt for choice in Amsterdam. Below are the top 10 Amsterdam coffeeshops with the best hybrid cannabis strains.
1. BARNEY'S COFFEESHOP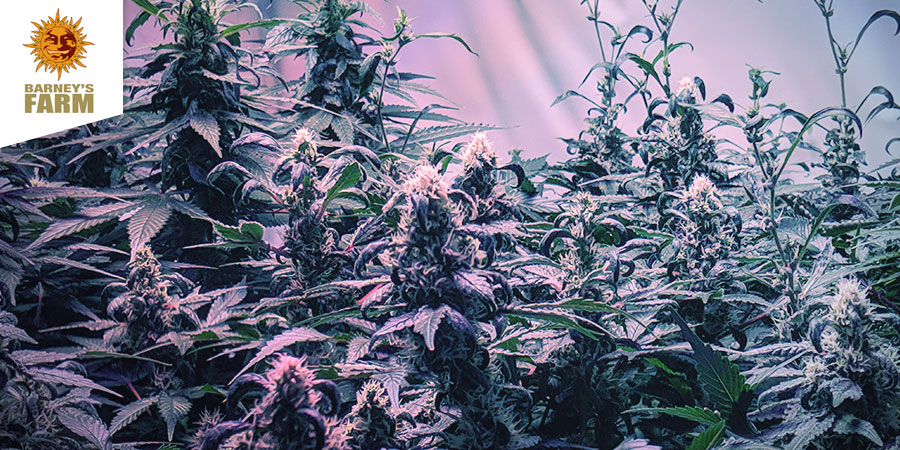 Barney's is one of the top names in Dutch cannabis. Since the 1980s, Barney's Farm has been at the forefront of breeding, creating some of the best hybrid strains to hit the market. Today, Barney's also has its own coffeeshop and two cannabis-friendly bars on the iconic Haarlemmerstraat in the Haarlemmerbuurt district.
Barney's menu currently stocks Pineapple Chunk, a hard-hitting hybrid that combines Pineapple, Skunk #1, and Cheese genetics. With such a strong lineage, Pineapple Chunk delivers high THC and CBD concentrations and an uplifting, creative cerebral high.
2. GREY AREA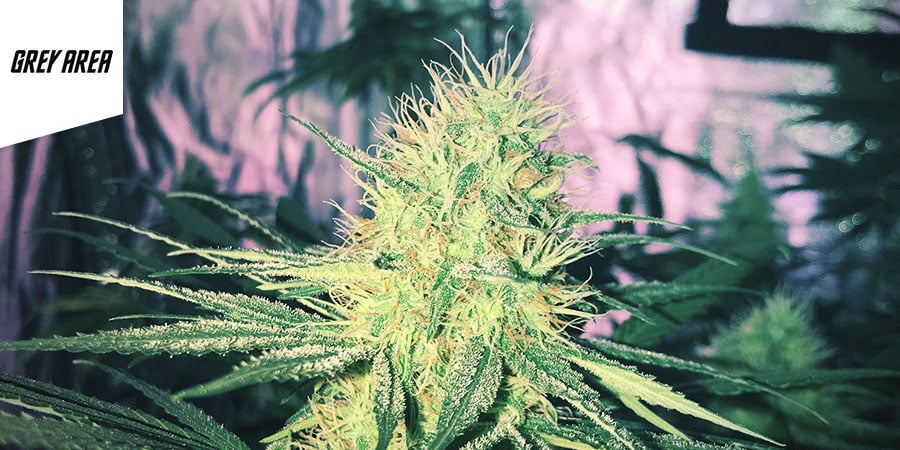 Located just outside the city's De Wallen district, Grey Area has been a part of the cannabis scene for over 25 years. While it's a small shop with limited seating, Grey Area attracts a large crowd and boasts an amazing menu of both flower and hash.
Grey Area usually stocks a variety of hybrids, and the menu is always being updated. However, keep an eye out for White Fire #6, a Kush hybrid that boasts delicious aromas and flavours combining citrus, herbal, and peppery notes. It also produces a strong cerebral high that makes it a great daytime smoke.
3. COFFEESHOP DNA
Located in Amsterdam South, Coffeeshop DNA is far away from the main tourist drag of the city, which is reflected in its clientele (more locals) as well as its prices. This small coffeeshop has more of a dispensary-like vibe, but what it lacks in atmosphere it definitely makes up for with its excellent selection of weed and hash.
If you're looking for a nice, relaxing stone and a sweet smoke, make sure to try DNA's Alien Gelato Hybrid OG. Bred and grown by the experts at Amsterdam Genetics, this indica-dominant hybrid produces big, dense buds with a thick layer of sticky trichomes that'll impress even the fussiest smoker.
4. 1E HULP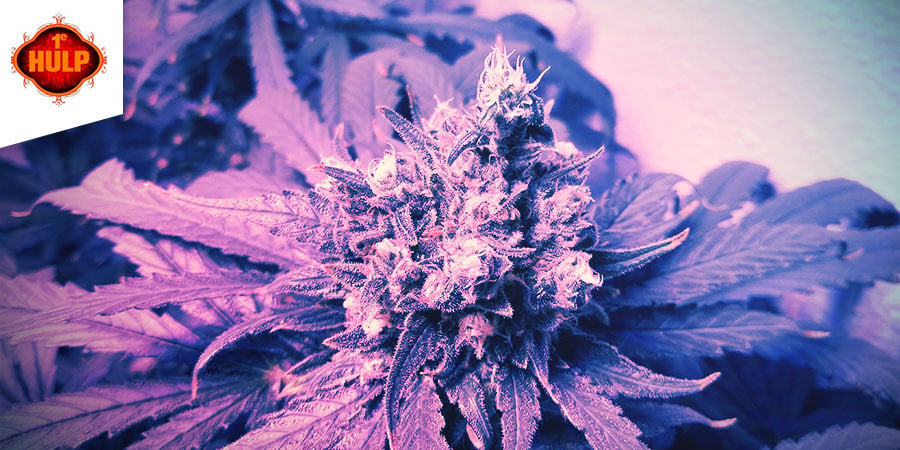 1e Hulp (or First Aid in English) is a cozy little shop located on the outskirts of Amsterdam's beautiful residential Jordaan district. Attracting a healthy mix of locals and tourists, 1e Hulp can get pretty busy, and with good reason; this store offers everything you could want from a coffeeshop (including a cat!).
If you like hybrids for their balanced effects, we highly recommend trying 1e Hulp's Pineapple Express for a relaxing yet creative and social high. Alternatively, if you're looking for something a little more sedative, try their Godfather Purple Kush for a more indica-leaning stone.
5. HET BALLONNETJE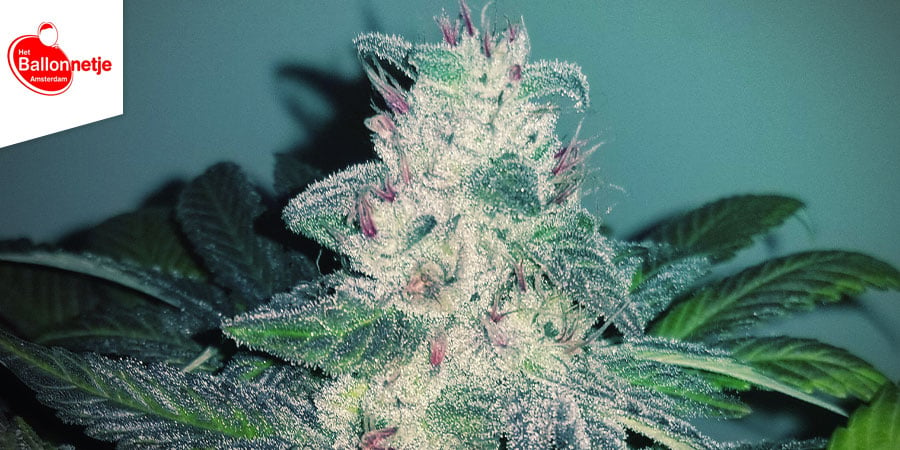 Located behind the University of Amsterdam in the Plantage district, Het Ballonnetje (The Little Balloon) is an extremely cozy venue located in a relaxed part of Amsterdam. If you're looking to escape the touristy rush of this city, Het Ballonnetje is a must-visit.
First opening its doors in 1978, Het Ballonnetje has always been known for the quality of its products. And while its menu is always changing, we highly recommend keeping your eyes out for Thin Mint Cookies, a potent hybrid of Durban Poison and OG Kush that delivers a long-lasting, full-body effect.
6. GREEN HOUSE COFFEESHOP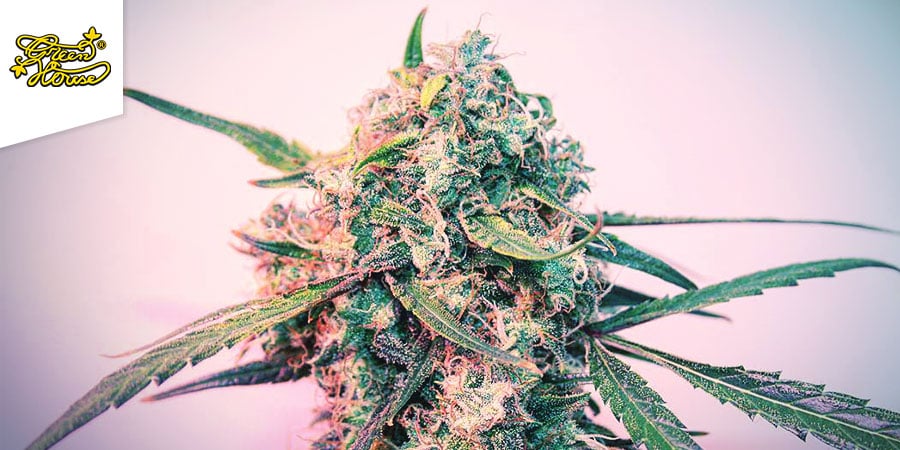 Green House is another major name in the Dutch cannabis scene, developing a solid reputation first as a seedbank and now with its unique coffeeshops located in De Pijp, Centrum, Plantage, and Haarlemmerbuurt. Boasting both indoor and outdoor seating, a great selection of food and drinks, and a top-shelf cannabis menu, it's no wonder these are some of the most popular coffeeshops in the city.
When it comes to hybrids, there's no beating GH Cheese, a unique cross between Cheese and Skunk #1 which won the High Times Cannabis Cup in 2006. It produces intense physical effects combined with an uplifting mental buzz that'll leave you buzzing for the entire day.
7. AMNESIA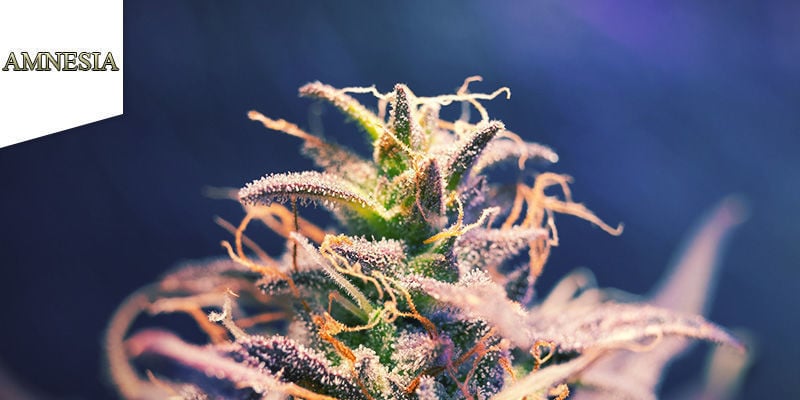 Amnesia is one of the city's most popular establishments, and it's not hard to see why. Located in the heart of the city's Centrum district, and boasting both indoor and outdoor seating that looks over the canals, Amnesia definitely draws a crowd. Partly owned by the founders of Barney's, this is by far one of the more esteemed coffeeshops in the city.
One of our favourite strains currently on the Amnesia menu is LSD. A potent, slightly indica-dominant hybrid cross between Skunk and Mazar, this strain gets its name from the trippy high it produces. Whether you're an Amsterdam local or just visiting, make sure to give this strain a try for a unique experience.
8. HAPPY FEELINGS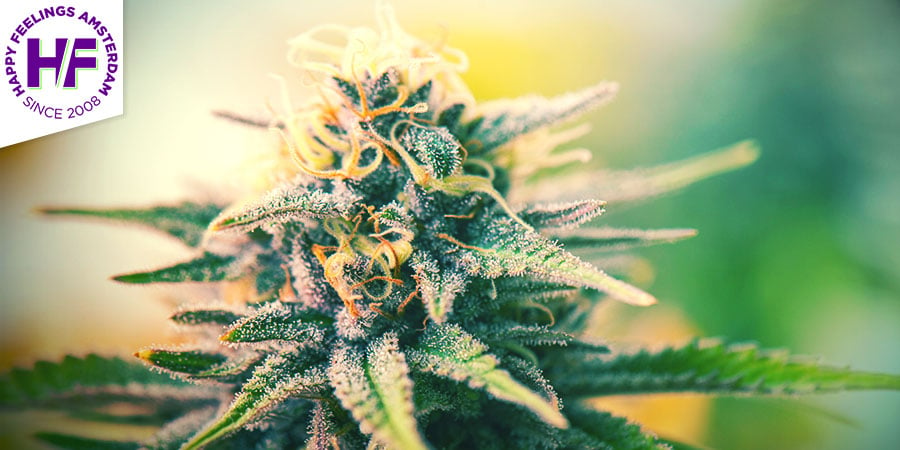 This modern little coffeeshop is a great alternative to the larger, more touristy shops dotting the Amsterdam city centre. While it's a small venue, it boasts a modern interior and relaxed vibe, great service, and some outstanding weed.
Happy Feelings always stocks top-shelf flower and hash, and we recommend talking to the staff about new hybrids to try. Right now, though, we recommend trying Happy Feelings' Bubblicious, a super sweet hybrid with a big bubblegum flavour. After just a few tokes, this strain will leave you with a relaxing, mentally clear high that's perfect for enjoying on a canal cruise or while strolling through the city.
9. THE STUD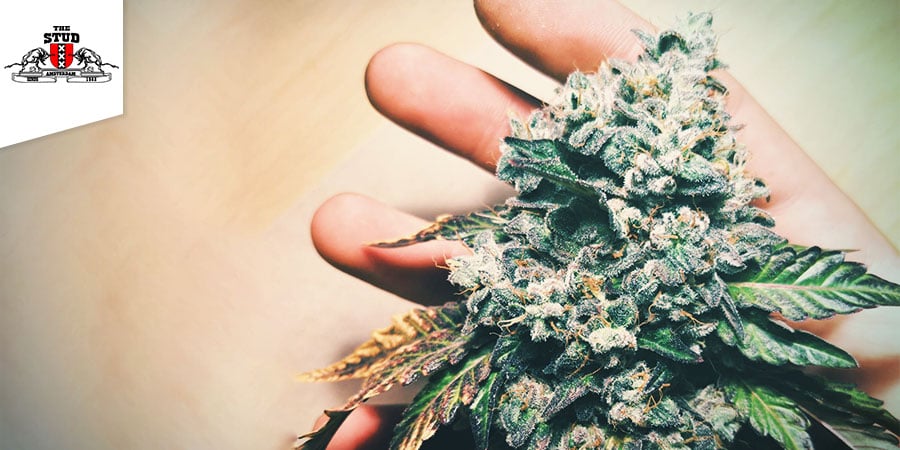 The Stud has won the title of best coffeeshop on numerous occasions, including at last year's Zamnesia Coffeeshop Awards. This is another small store with a big history dating back to the early 1980s. With a great selection of weed and hash and super friendly service, The Stud is one of our longstanding favourites.
If you're looking for a killer hybrid, make sure to check out The Stud's Gelato from Cali Connection. Voted Leafly's favourite strain of 2018, Gelato is a really balanced hybrid delivering a delicious fruity aroma and a high that's both calming yet uplifting, perfect for enjoying at any time of the day.
10. BABYLON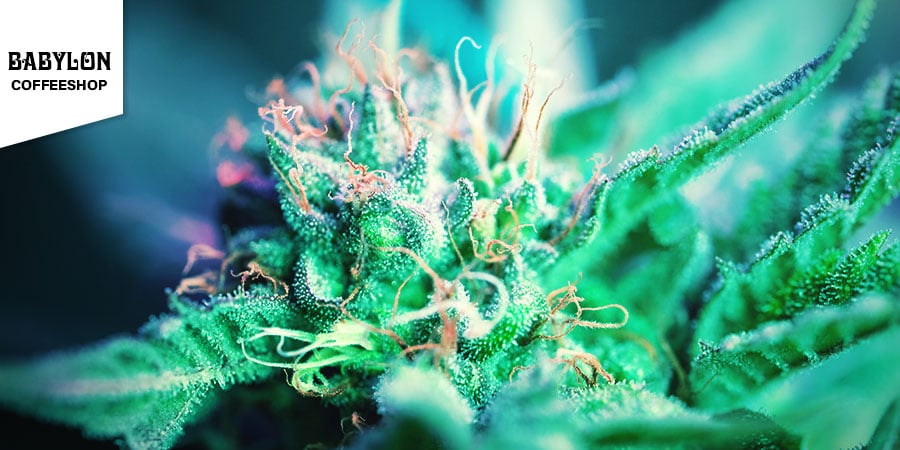 As the name suggests, Babylon is a reggae-themed coffeeshop located just outside Amsterdam's infamous red light district. Upon entering the store, you'll find the counter where you can place your order, and toward the back you'll find the shop's private smoking lounge where you can kick back and light up.
Babylon always stocks a variety of hybrids, but there's no beating OG Kush, which boasts a delicious aroma combining skunky and spicy fuel notes. If you've ever tried OG Kush, you'll know how good this strain is and why it's become a household name the world over.