The History Of Yerba Mate - What It Is, Where It Came From, And How It Can Help You

3 min
Find out more about this centuries-old secret. Very popular amongst South American cultures, yerba mate is a drink with an extraordinary history and equally impressive health benefits.
Dating back to at least the 16th century, yerba mate or simply "mate" is a South American drink made from the leaves and stems of the yerba mate plant. This drink has truly stood the test of time, remaining a valuable part of many cultural customs. But the powers of yerba mate go far beyond tradition.
This plant's "tea" is believed to be a safe and effective nervous system stimulant. It contains very high levels of antioxidants, over 90% more than that of green tea. Yerba mate is a powerful immune booster that has the potential to perform a variety of functions. From detoxifying the blood to reducing stress and signs of ageing, it's really no surprise that mate continues to be consumed worldwide.
HEALTH BENEFITS OF YERBA MATE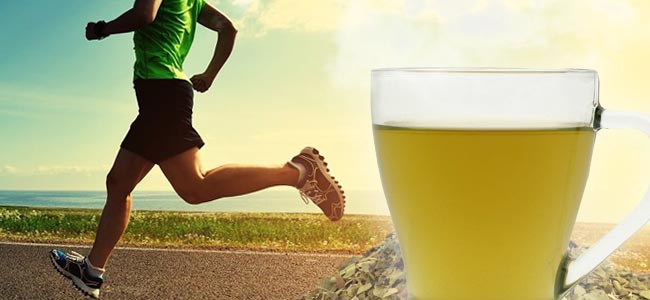 Among the benefits of mate that users find most effective is an increase in focus. With its abundance of minerals, vitamins, and amino acids, mate will improve mental clarity and increase vivacity. It rejuvenates both the mind and body, which is why athletes use it as an energy booster. Whether you want to beat your record, burn more calories, or simply feel at ease in your exercise, mate will make a great complement to your routine. If instead you're looking to hone in your concentration or improve your memory, this drink may assist you as well.
Since mate allows your body to extract more energy from carbohydrates, it can contribute to healthier metabolic functioning. Alongside this, mate is a known to contain compounds that suppress the appetite and make you feel full longer. Therefore, it can be used as a helpful addition to a healthy weight loss regimen. Further still, mate will aid in the prevention of cardiovascular diseases as it allows cholesterol and fat to move more quickly through the bloodstream. It's an overall positive dietary choice.
Yerba mate is said to have the "strength of coffee, health benefits of tea, and euphoria of chocolate." This is why many people choose mate as their morning drink, rather than coffee. It has extreme popularity in the countries where its tradition originated. 92% of households in Argentina consume this beverage.
THE EARLY HISTORY OF YERBA MATE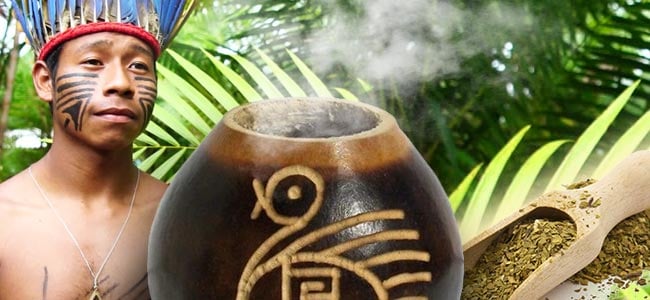 The tradition of drinking mate is believed to have originated in Brazil and Argentina. The Guarainí tribe in Argentina and the Tupi people of Brazil created this custom. They included yerba mate in medicine and ceremonial rites, and even used it as a currency. This continued for years before the Spanish conquerors came; but it wasn't until they invaded that the drink disseminated and became popular. Only at the end of the 16th century was mate recognised by the governorate of Rio de la Plata (a region of the Spanish empire in South America). And later, it would spread to all corners of the world.
This proliferation came in the 17th century as mate became a popular drink amongst high-class societies in European cultures. It was a major export of Guariní territories, surpassing the popularity of both tobacco and sugar. Its dominance spread throughout South America, thanks in part to the Jesuits. They invested a lot in the production of this drink and were the first to discover how to domesticate the yerba mate plant. They kept the "proprietary" method to themselves, in which a seed must be eaten by a bird and go through its digestive system in order to soften its hard shell.
Historically, the drink was consumed from a hollow gourd through a metal straw known as a "bombilla" and was shared amongst friends.
MODERN HISTORY OF YERBA MATE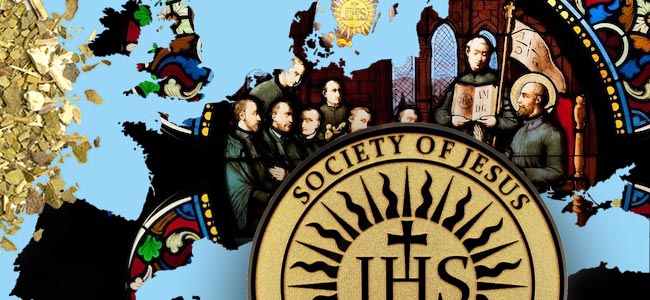 In the 19th century, the mate trend died because of the suppression of the Society of Jesus. With unknown and controversial foundations, many of the European economic powers of the time decided to expel Jesuits from their territories and colonies. This destroyed the yerba mate industry and with it, the framework already established by the Jesuit community.
With all this happening, it gave the chance for coffee and tea to rise as a trend. Unfortunately for mate, coffee and tea have sustained their popularity, while mate has only just begun to experience a resurgence in demand. In fact, it took 100 years before the Yerba Mate Tea Company was formed to distribute the product in the United States. Revitalisation of the industry had commenced. As it became viewed by the Western world as a healthy drink, mate began trending once again.
At the end of the 19th century, Brazil controlled most yerba mate production. But in the start of the 20th, Argentina caught up to Brazil's steady pace. By 1930, the Portuguese ex-colony had changed its main focus to coffee, where it still remains today. Argentina continued to invest in yerba mate, giving away chunks of land to emigrants under the condition that they planted, you guessed it, yerba mate. These individuals, coming mainly from Syria and Lebanon, took the drink to their native countries, which is now related to the esoteric ethnoreligious group "The Druze."
YERBA MATE TODAY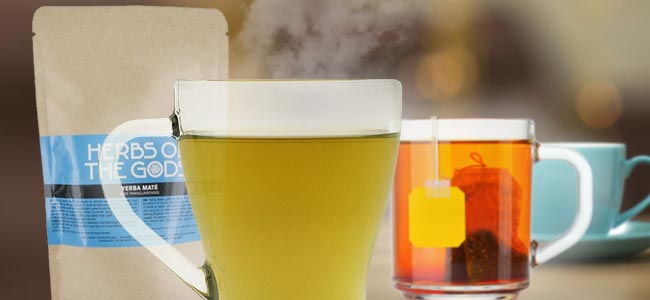 Today, the method of making mate and the process of how it is consumed remains unchanged. You can buy it online and try for yourself. Now that you know what it can do for you, it just might be one of the best decisions you make all year. It can't be by chance that it was so popular a few centuries ago. While the trend may never return to the same level of domination, you can help spread the word to your family and friends.
Written by: Francisco
Francisco is a 20-year-old writer and photographer. His love for cannabis made him decide to pursue it in a professional realm. With a purpose of reducing the stoner stigma, Francisco writes positive and progressive articles.

Find out about our writers
---