Exotic Seed: Seedbank Of The Month November 2019
5 min
Introducing November's Seedbank of the Month: Exotic Seed. The team behind this company has been developing cannabis varieties for two decades, and now Exotic Seed is rising to the top with their award-winning cultivars from Europe and the US.
It's that time again: Seedbank of the Month is back! During each segment, we shed some light on one of the best seedbanks currently operating in today's competitive marketplace. There's a tonne of places to buy genetics from, but a few businesses stand out from the rest. They push the boundaries when it comes to breeding, and take the utmost care to provide high-quality products and customer service.
EXOTIC SEED: SEEDBANK OF THE MONTH, NOVEMBER 2019
Zamnesia is thrilled to introduce Exotic Seed as SBOM for November 2019. Based in Madrid, Spain, the team at Exotic Seed has created an extensive list of award-winning cultivars that have firmly grabbed the attention of the international cannabis community—and won't let go anytime soon.
The success of these strains is mostly down to the experienced breeding team—a group of cannabis veterans possessing over two decades of experience cultivating the herb. The team works with Dutch, American, and Spanish genetics to carefully create unique novel hybrids.
A COMMUNITY-ORIENTED COMPANY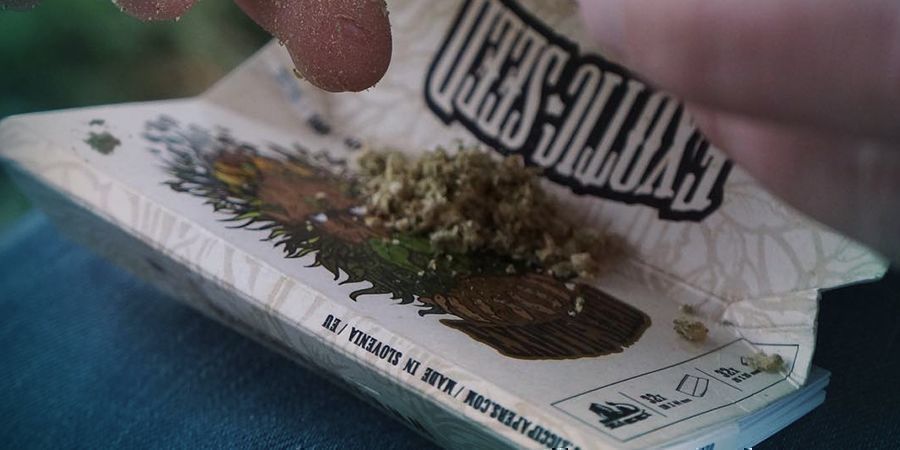 Unlike some breeding operations, Exotic Seed doesn't operate entirely behind closed doors. They have strong ties within the international cannabis community, working side by side with other companies since 2005 to create new strains.
During this period of experimentation, the breeders compiled a large and diverse array of genetics. They sifted through their archive and selected the most stable, tastiest, and most potent strains. It was time to spread their cannabis seeds and release them to the public.
After a long period of refining their skills, Exotic Seed launched their seedbank in 2015, quickly establishing themselves as a force to be reckoned with.
EXOTIC SEED OFFERS A DIVERSE GENETIC CATALOGUE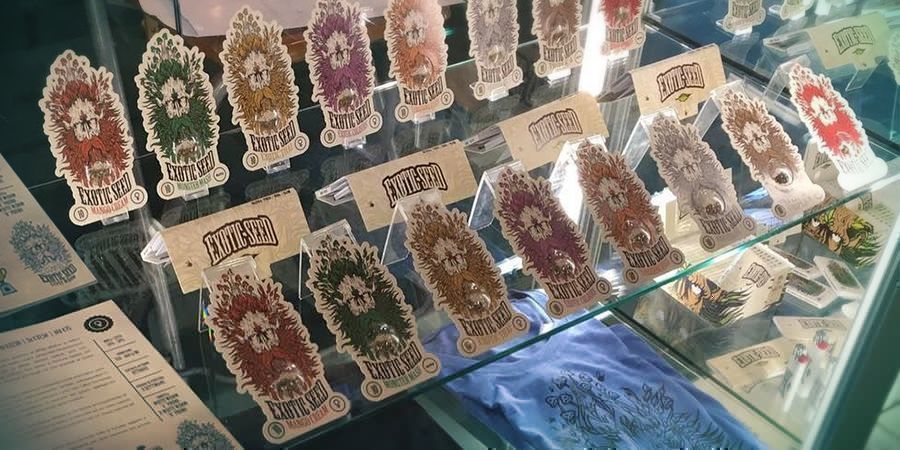 Exotic Seed currently offers 26 unique cultivars that have been vigorously bred and carefully selected over many generations. The catalogue consists of autoflowering, feminized, and regular seeds. The seedbank has a large stock of reliable mother plants of their own varieties, as well as those obtained from exchanges with other breeders and growers.
The mothers provide stability, establishing a strong genetic foundation for many of Exotic Seed's cultivars. These healthy specimens do not fail, and are used to create new strains. Exotic Seed states that they can't choose between their favourite mother plants, but Jack Herer, Peyote Purple, and Sour Diesel are certainly up there.
During the breeding process, Exotic Seed selects for progeny strains based on effects, taste, chemical composition, productivity, and stability. After several generations of crossing, this thorough screening process enables them to bring out the best traits in each of their strains. The result is stable genetics that perform every time.
EMBRACING NORTH AMERICAN GENETICS
Exotic Seed's journey began by breeding some of the best European genetics available. Eventually, after following the scene for around four years, the inevitable happened—they started breeding North American genetics. They set out to contact growers in the region, shared some knowledge, and determined how these genetics could play a role in their already successful operation. The company is currently in the process of crossing these genetics with their own, and predict the outcomes will take the market by storm.
CATERING TO BREEDERS AND GROWERS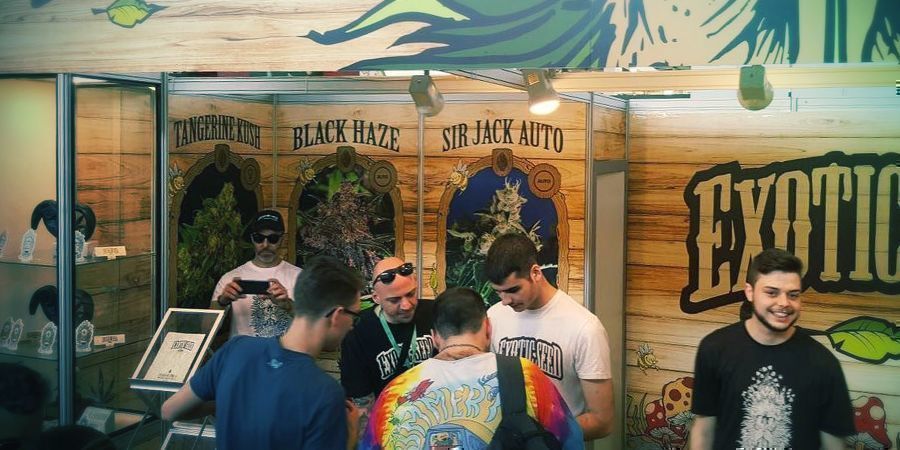 Many seedbanks focus purely on feminized seeds. These are almost guaranteed to produce female plants—the type that produces resinous flowers. Males, on the other hand, are avoided by most growers. They release pollen, fertilise females, and cause them to start seed production.
However, breeders rely on males to perform hybridisation and to create new strains. Exotic Seed sells both feminized and regular seeds to cater to the demands of both growers and breeders.
DOMINATING THE COMPETITION SCENE
Exotic Seed only started entering cannabis competitions in 2016. Amazingly, they've won a prize at every competition they've entered. Their list of victories is too long to mention in full, but here are a few of their achievements:
1st place "Best Seed Bank Award", Indica Sativa Bologna 2018
1st & 3rd place "Outdoor", Herbes del Dimoni Mallorca 2018 for strains Mango Cream and Black Lemon Auto, respectively
1st place "Autoflower" at Expogrow Irun Spain 2017 for strain Monster Mash
Their strains Sir Jack, Herz OG, and Exotic Thai have also won first place awards in other competitions.
THE FUTURE LOOKS BRIGHT FOR EXOTIC SEED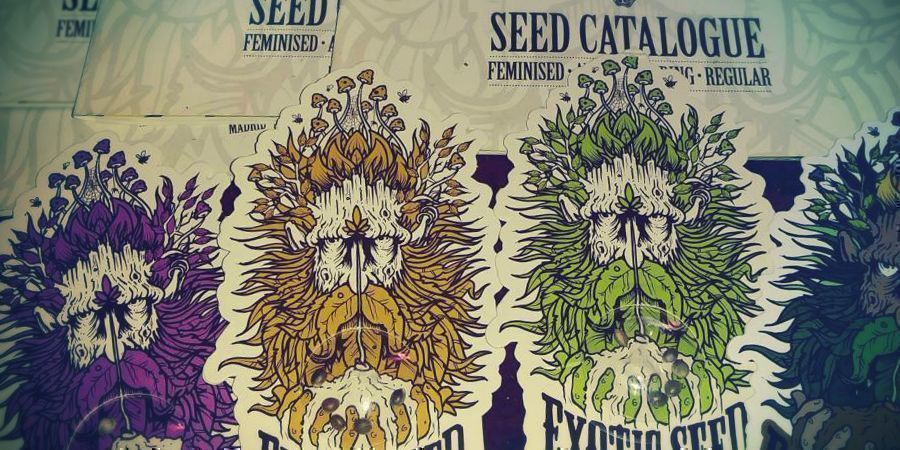 After such a successful start, Exotic Seed is more motivated than ever to continue their journey. The company is currently in the process of developing new regular, feminized, and autoflowering varieties—especially those with an American influence. They also have CBD-rich and 1:1 CBD:THC varieties in the works.
THE BEST EXOTIC SEED CANNABIS STRAINS
Looking through the Exotic Seed catalogue can be overwhelming. There's such a wide variety of stellar genetics that it's difficult to choose. But don't worry, we've done the hard work for you! Below are the top five strains released by Exotic Seed.
MALASANA COOKIES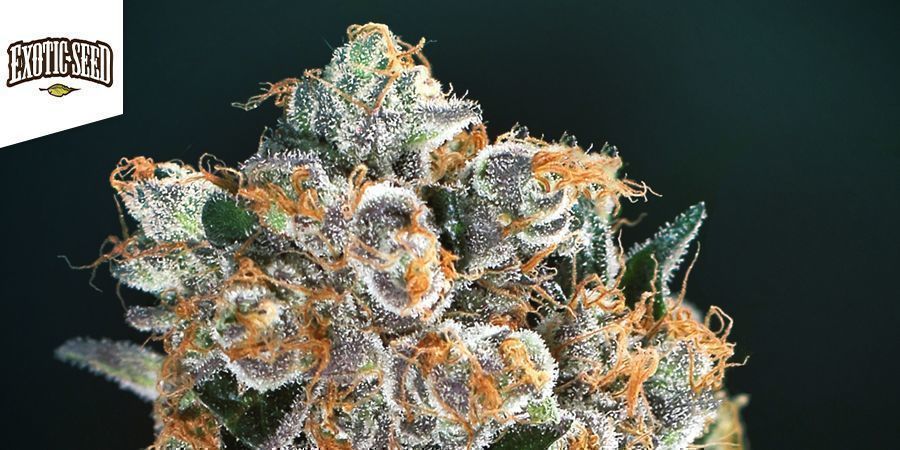 Malasana Cookies is an indica-dominant hybrid strain. She's the progeny of parent varieties Thin Mint Cookies and an elite clone of Herz OG. With a genetic makeup of 70% indica and 30% sativa, she provides a soothing high that sweeps across the body with haste.
She develops small, dark green flowers that display purple flecks. These beautiful buds are loaded with terpenes that produce a complex taste and aroma defined by notes of lemon, cookies, and sweetness. The complementary mix of terpenes makes the strain a good option when crafting edibles.
Malasana Cookies produces a good yield of 450–500g/m² after a brief flowering time of 8 weeks. If you plan on cultivating her outdoors, expect to harvest during October.
HIPPIE THERAPY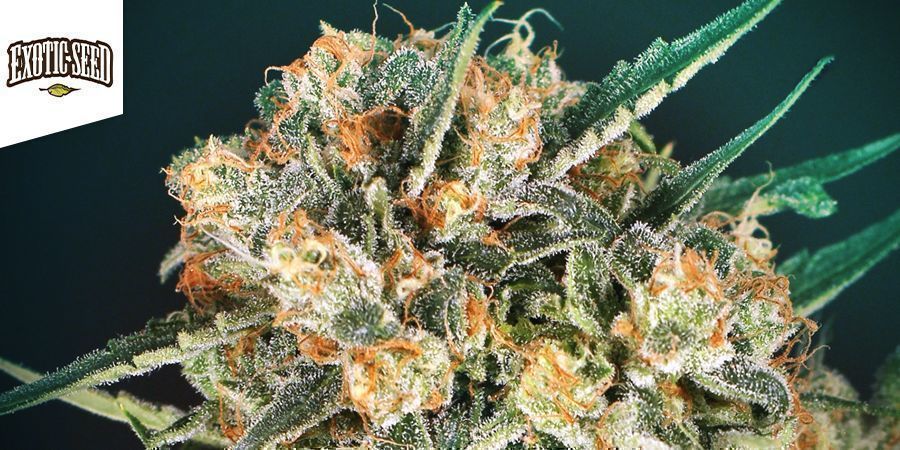 Hippie Therapy is Exotic Seed's first 1:1 CBD:THC cultivar. The strain was made by crossing Loudberry with Therapy CBD S1. The breeding team designed the variety to meet the rising demand for CBD-rich strains among recreational and medicinal users.
She's a sativa-dominant hybrid with large, glittering flowers. The resin secreted from these buds holds around 9% THC and CBD. These levels make Hippie Therapy ideal for smoking during the day, or anytime one is looking to remain fully functional. THC levels of 9% are noticeable, but not enough to overwhelm and render users unproductive.
On top of her therapeutic properties, Hippie Therapy tastes excellent. Her terpene profile provides fruity flavours that go down well when vaporized.
Hippie Therapy is a productive strain capable of yielding 550–600g/m² after a flowering time of 9 weeks. Outdoor plants will be ready for harvest during October.
Z&Z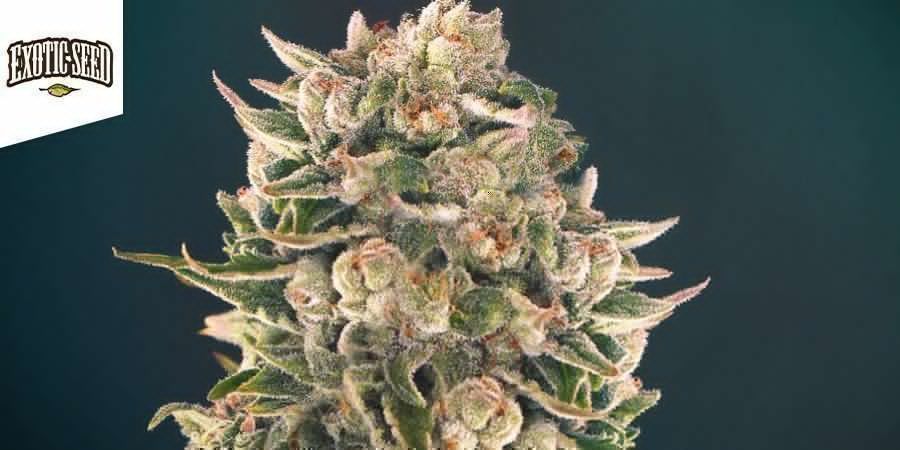 Z&Z is a carefully balanced hybrid that features 60% indica and 40% sativa genetics. Her name stems from parent strains Zkittlez Z3 #7 and Zkittlez Z3 #5—two distinct phenos. Both #7 and #5 boast exceptionally fruity tastes and aromas, a trait that has been passed down to, and amplified by, Z&Z.
Her flowers emit pungent scents of tropical sweetness and hints of citrus. Her balanced genetic profile encourages a high that soothes the body and stimulates the mind. Overall, she offers a long-lasting, euphoric effect.
Z&Z offers a yield of 550–600g/m². She features a short flowering time of 8 weeks and will be ready to harvest in October outdoors.
HERZ OG

Herz OG is the indica-dominant progeny of Larry OG and Kosher Kush. She produces massive, light green colas decorated by orange pistils and inundated with trichomes. Exotic Seed describes the effects of this cultivar as a "kick in the chest".
The indica-dominant high takes no prisoners and comes on rapidly. Novice smokers should take it easy with this one. Gorgeous aromas of pine, honey, and fresh weed augment her deep body high. Exotic Seed bred this award-winning strain in cooperation with German rap artist Herzog.
Herz OG will produce a yield of 400–450g/m². Prepare to trim these aromatic flowers after a flowering time of 9 weeks.
ZKITTALICIOUS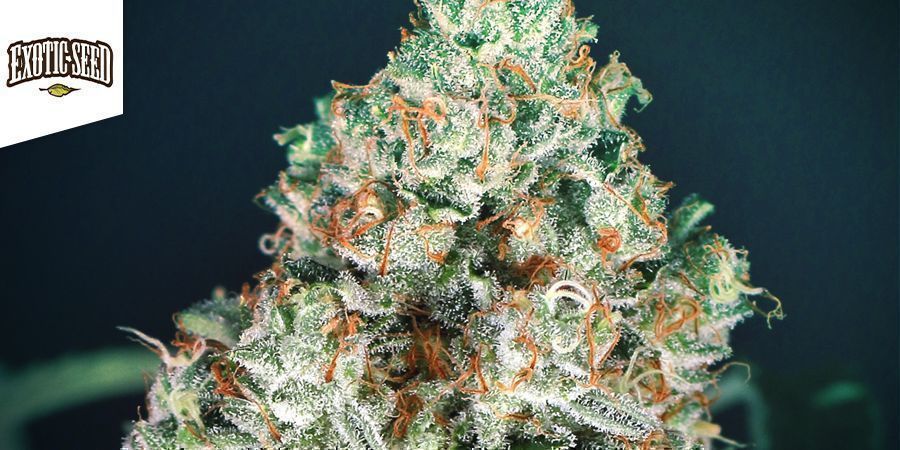 Zkittalicious is a deeply stoning medicinal variety. Her genetic profile of 70% indica and 30% sativa was crafted using parent strains Zkittlez and Blue Monkey. The latter is an incredibly potent cultivar that endowed Zkittalicious with a high level of THC.
A few tokes of this strain is enough to quell aches and pains and lift the mood. She's also a hit among cannabis connoisseurs who value her aromas and tastes of sour lemon, wood, and sweet tropical fruit.
Zkittalicious produces a rewarding yield of 500–550g/m² after a flowering time of 9 weeks.
WIN FREE GOODIES WITH EVERY NEW "SEEDBANK OF THE MONTH"!
Former Seedbanks Of The Month, like the one you are reading about now, deserve eternal attention from us here at Zamnesia! Read about past and present honorees, and continue to visit our blog for the honorees of the future. Each new month highlights yet another stellar seedbank, kicking off a new round of awesome promotions and surprise giftings pertaining to that specific brand. So go ahead: once you are done here, visit this month's new Seedbank Of The Month, and take advantage of goodie giveaways!