Zamnesia x Exotic Seed: Black ZZ (Limited Edition)
3 min
Black ZZ is a tantalising and therapeutic strain. If you want to grow this limited edition strain, you'll need to act fast. There are only 200 packs of 5 seeds available!
Black ZZ is an exotic indica-dominant variety with a seductive terpene profile. She boasts an array of highly desirable traits. Everything from her rapid flowering time to her fuzzy body high makes her an attractive addition to every grower's collection. However, this limited edition cultivar won't be around for long. There are only 200 packages of 5 seeds available. Oh, and speaking of packaging, we went all out with the aesthetics on this one! The packaging features the detailed and psychedelic artwork of Exotic Seed augmented by the brilliant blue Zamnesia colour scheme.
You won't want to miss out on these spectacular flavours and mood-elevating effects. Grab her while you still can!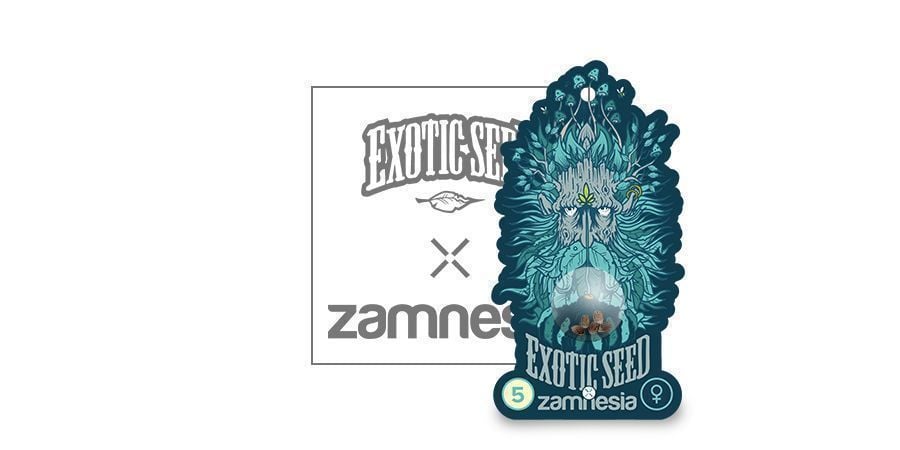 ZAMNESIA AND EXOTIC SEED: A POTENT COLLABORATION

Black ZZ isn't an ordinary strain. It's not often that a cultivar displays such an amalgamation of attractive traits. It took some serious expertise to coax out and stabilise these genetics. Black Zkittlez isn't the brainchild of a single seedbank. Instead, two mighty forces in the cannabis world teamed up to create this cultivar—Zamnesia and Exotic Seed.
At Zamnesia, our breeders know no bounds. Their skill set spans into the realms of regular, feminized, autoflowering, and CBD seeds. Thanks to their talents and innovation, we have become one of the leading seedbanks in Europe. Our team played a significant role in the creation of Black ZZ, but we couldn't have done it without the growing gurus over at Exotic Seed. Before we detail this alluring strain, let's find out more about our partner in this operation.
EXOTIC SEED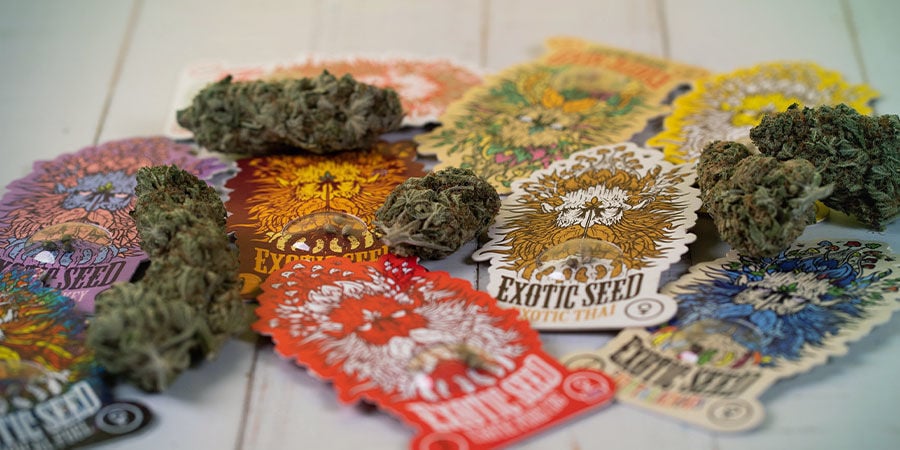 Exotic Seed is a European seedbank with over two decades of experience in the cannabis industry. They created their archive of award-winning strains using a mix of Dutch, American, and Spanish genetics. Their creations have seen immense success at events such as Expogrow Irun, Vina Grow, and Biocup Spain. They've developed strong roots within the international cannabis community during their time in the industry, and have become an integral part of the European scene.
Exotic Seed breeders go to great lengths to ensure all of their cultivars excel in the areas of taste, potency, and productivity. The company rigorously tests their genetics to ensure high-quality morphology and terpene content, and handpicks all of their seeds with care. With that said, we were honoured to team up with Exotic Seed to bring Black ZZ into the world!
BLACK ZZ: A GENETIC HISTORY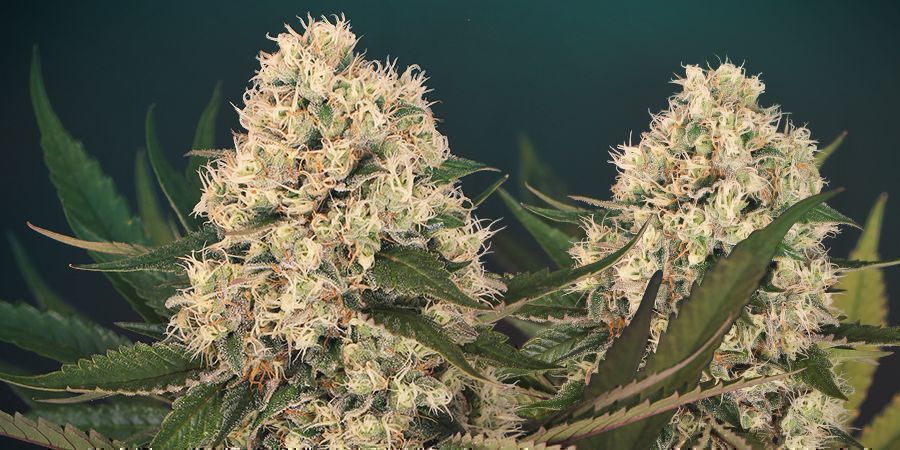 Black ZZ started as an idea in the minds of two companies. Top breeders from each seedbank selected the desired traits and genetic lineage over the course of several meetings. Once the idea became solidified, we started the process of making it a reality. Our alliance of master cultivators selected Monster Mash and Z&Z as the breeding stock for the project. Both of these parent strains were created by Exotic Seed and boast insane flavours and hard-hitting effects.
Monster Mash is an award-winning auto that stems from a combination of Kush, Black Domina, and Skunk Auto genetics. She was selected primarily for her impressive size and high productivity. Her Kush-like terpene profile and deeply relaxing effect also made her an appealing choice to our breeders. Although Monster Mash contains ruderalis genetics, Black ZZ does not display the autoflowering trait.
We elected Z&Z as the second parent strain for her fruity aroma and large, resinous colas. She descends from two distinct phenotypes of Zamnesia's very own ZZ cultivar, and features 60% indica genetics and 40% sativa. Her sweet and sugary tastes enhance a stress-busting and euphoric high that stimulates the mind while relaxing the body.
Our collective breeding team managed to stabilise the very best traits of each parent strain in Black ZZ. Let's find out more about this limited edition progeny.
A STONING HIGH AND FRUITY TASTES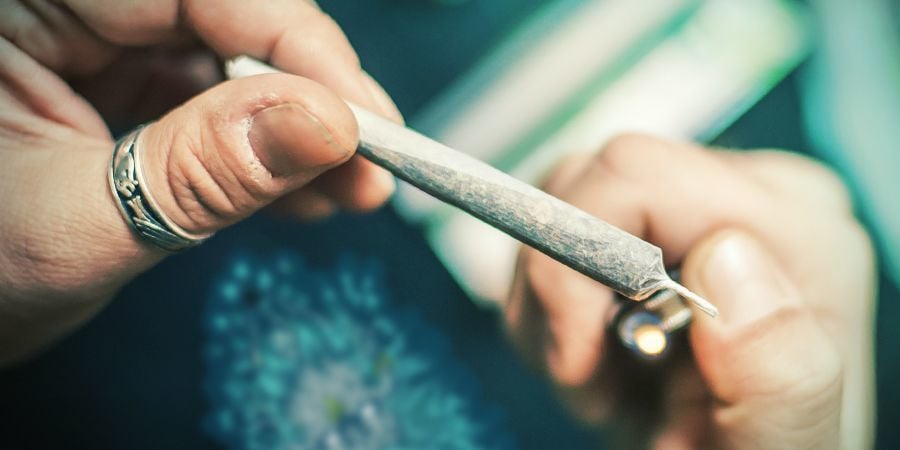 Black ZZ is an indica-dominant specimen that churns out THC levels in the realm of 18%. It's enough to lay novice smokers on their back and put veteran cannabis users in a great mood. The effects are primarily felt throughout the body, where the strain seemingly unlocks tight muscles and gently extinguishes pain. It doesn't take long for a strong couch-lock to take hold. You won't be moving anywhere for awhile, as long as you have some snacks and water to hand. These physical effects are complemented by feelings of serenity and happy contemplation. Thoughts and queries about tomorrow's tasks will melt away in favour of the present moment.
Black ZZ's pleasant high is accompanied by olfactory delights. You'll experience a rush of fruit and candy when you remove her from a baggie or stash jar. These scents become amplified when vaping or smoking her buds. You'll notice flavours of pepper, hops, and flowers occupy the tongue with each hit. These tastes are the work of terpenes caryophyllene, humulene, and linalool—aromatic molecules crossed over from the ZZ lineage. As well as providing delectable flavours, these terpenes exert anti-inflammatory and anti-anxiety effects.
HIGH-QUALITY FLOWERS THAT ARE FAST TO BLOOM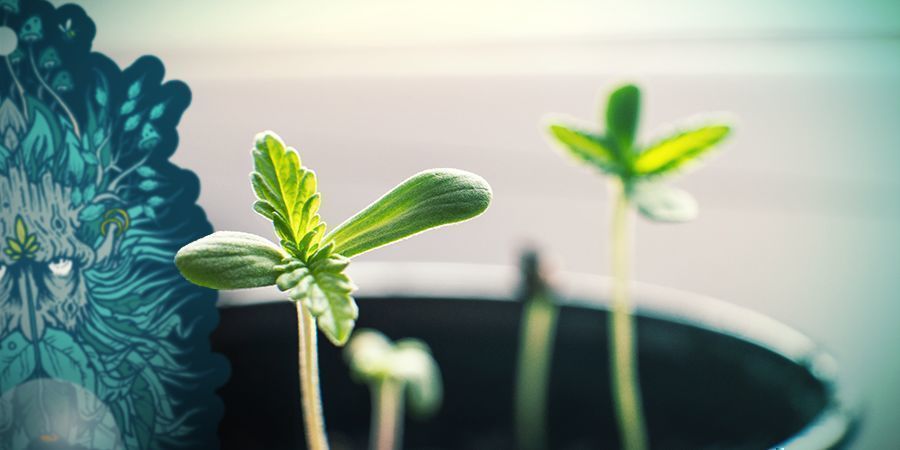 Black ZZ displays a classic indica morphology. She produces a dense, bushy canopy with one central cola if left to her own devices. However, growers can use pruning, topping, and Low-stress training to open up the canopy and produce numerous major bud sites. Black ZZ produces only moderate yields, but her flowers are of superb quality. Each compact flower houses manifold trichomes coexisting alongside bright orange pistils. Her buds are also astoundingly uniform in size and density.
She isn't hard to cultivate, but growers should aim to keep the growing environment relatively dry. Her dense colas tend to fall victim to mould when subject to high humidity. Indoor growers should be watchful and use a dehumidifier when necessary. Outdoor growers can erect covers to protect against excessive rain during the tail-end of flowering.
Black ZZ won't keep you waiting for very long. She's not one to tease. After flowering begins, she'll unleash her bounty within a brief period of 8 weeks. Outdoor growers can expect to start chopping and trimming during mid-September.
view latest Limited Edition Strain