Leonotis Leonurus Botany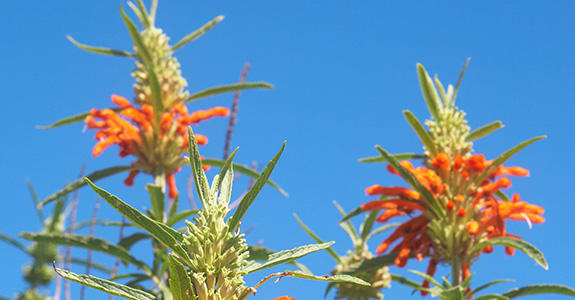 Leonotis Leonurus is a perennial shrub belonging to the mint family of plants. It is native to southern areas of Africa, but is now grown in temperate climates across the world. It grows roughly 2-5 meters in height, and produces stunning red/orange flowers clustered together in a radial, spiky pattern. The leaves produced by Leonotis leonurus are narrow, oblong leaf stalks that protrude directly from the main stem.
As mentioned, Leonotis Leonurus does particularly well in temperate climates, and now inhabits scrublands, grassland and swamplands in Mexico, Western Australia, California, and the Caribbean. Although it likes these warmer regions of the world, it must be protected from direct sunlight, and brought indoors during the winter, or it will likely die.