What is Ginseng?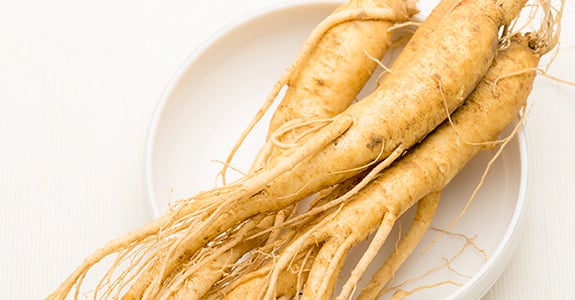 Ginseng (Panax Ginseng) is one of the most highly prized plants available, both in terms of effect and money. Ginseng is often called the Man-Root because of its similarity to the human shape. Other names for ginseng are the Root of immortality and the Root of life, so highly regarded is this root in many asian countries.
In Chinese medicine, ginseng is considered to be the most potent tonic of all, a plant so powerful, it can restore vitality in even the most feeble.
And indeed the root is high prized: A first class mature wild Ginseng has been known to sell for $200,000 USD! And that is no rarity, ginseng is often valued at prices that rival those of famous artwork.
Panax Ginseng has been used for thousands of years, with little to no side effects. It is being used as an overall tonic to restore or maintain health and vitality. The root has warming and energizing effects, which are said to increase mental sharpness and physical resistance to stress, disease and fatigue.
It is important not to confuse Panax Ginseng with American or Siberian Ginseng, both of which are different plants. With the increasing popularity of Ginseng, it is not uncommon to see these other "Ginseng" as being marketed as Panax Ginseng. Siberian Ginseng is Eleutherococcus Senticosus and is not even remotely related to the panax family. The name "ginseng" was borrowed to show its tonifying properties, however, this practice is now illegal in the United States.