World Of Seeds: Seedbank Of The Month December 2019

5 min
Of the hundreds of seedbanks on the planet, World of Seeds stands out strong. The company has traversed the world in search of rare landrace strains, using these varieties to create an exceptional library of unique genetics. Learn more about December's Seedbank of the Month—World of Seeds!
Harvest time is over. Growers in the Northern Hemisphere are now curing and smoking the fruits of the labour. It's no secret that winter can be depressing. The long nights and cold temperatures tend to keep people indoors.
While you're smoking your hard-earned buds to combat the winter blues, check out our Seedbank of the Month for December 2019. Soon, it'll be time to start germinating seeds and preparing for the 2020 growing season.
SEEDBANK OF THE MONTH: WORLD OF SEEDS
At Zamnesia, we're stoked to announce our final Seedbank of the Month for 2019—World of Seeds!
World of Seeds is more than a seed business. The company was founded on the principle of raising awareness for the therapeutic potential of the cannabis plant. They set out with the desire to emphasise the proven antioxidant, anti-nausea, painkilling, and antispasmodic potential of the species.
World of Seeds has stayed true to course, and is still educating a broad audience of medicinal users seeking solutions to their health problems, as well as users who enjoy the herb recreationally.
The company offers a diverse catalogue of cannabis genetics. They took it upon themselves to travel the world to locate some of the best landrace varieties on Earth. Follow along as we delve into this fascinating company, take a look at their history, and explore their superb array of genetics.
WORLD OF SEEDS: A BLAST FROM THE PAST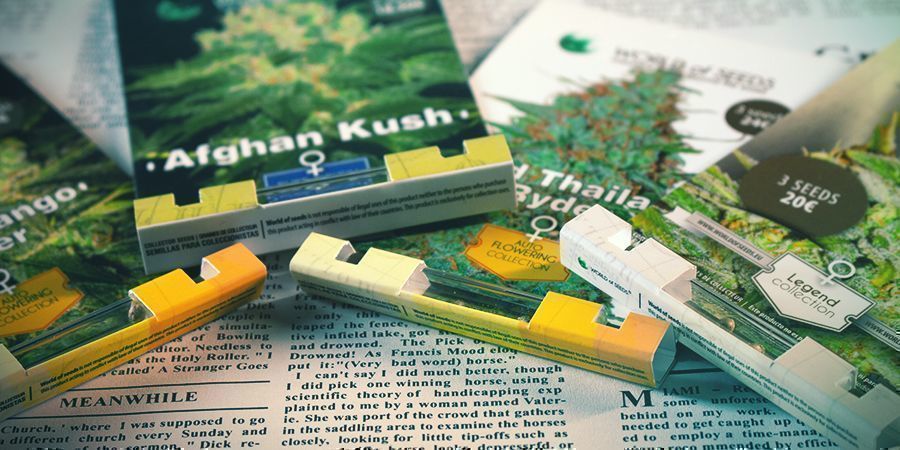 World of Seeds sprouted from humble beginnings. The company entered its germination phase back in January 2000. A lone cannabis enthusiast with a passion for the herb founded World of Seeds Group. Back then, the company consisted of a small shop in Valencia, Spain. The outlet sold growing supplies to local cultivators.
What started as a single location quickly expanded. The dream was manifesting. Before the end of the first year, the company opened a second outlet in the province of Valencia. World of Seeds was a hit among local growers. With their inventory flying off the shelves and their popularity skyrocketing, they opened two more branches in Valencia during their second business year.
Over subsequent years, World of Seeds has continued to grow. In 2004, the company decided it was time to enter the world of wholesale distribution. They developed their own brand, fittingly named Hemp Passion. They soon broadened their brand to include a wide range of product categories, including seeds, lamps, and crop supply systems.
WORLD TRAVEL AND STRAIN DEVELOPMENT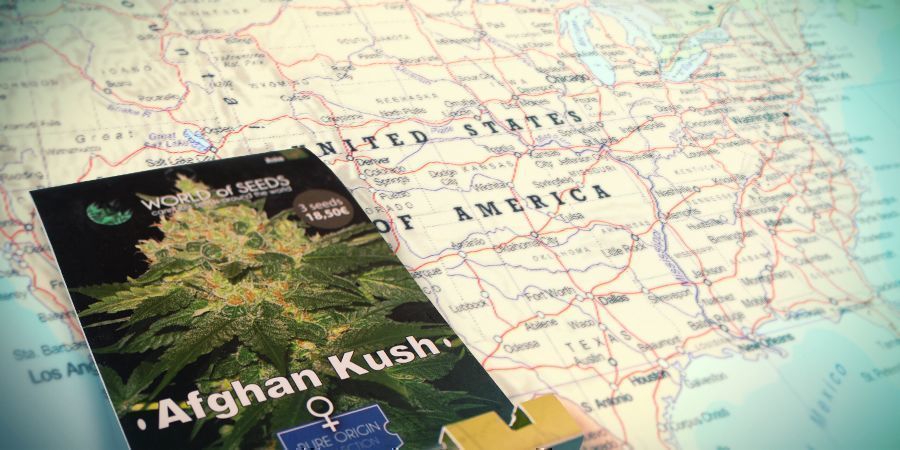 World of Seeds didn't stop there; they were dreaming big. They wanted to create their own library of cannabis genetics derived from rare landrace varieties. They travelled to five continents in search of the best indigenous genetics they could find.
After returning from their travels, the team got to work crossbreeding and creating new cultivars. They also embarked on the process of developing their own feminized seeds. The lack of shared information at the time made it difficult, but they persevered. The company produced its own pollination techniques and started churning out 99.9% female varieties.
As of 2014, World of Seeds has continued to expand around the world. They now own offices in Uruguay, Chile, the United States, and are currently setting up in Colombia. The company is reaching out and educating customers through international events such as Cannafest in the Czech Republic, Indica Sativa Trade in Italy, Kush Stock in California, Product Earth in the UK, and the Emerald Cup in Humboldt, USA.
GENETICS FOR EVERYONE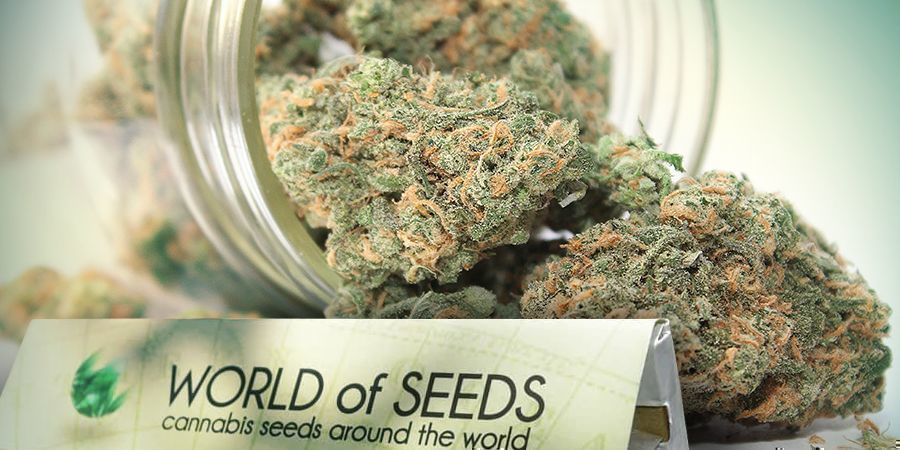 World of Seeds now boasts an extensive and diverse library of genetics. They truly have something for every grower. Their archive consists of numerous categories based on cultivar characteristics.
Their Autoflowering Collection features strains that erupt from seed to harvest in no time. They crossed some of their most potent varieties with ruderalis specimens to ensure potency alongside speed.
World of Seeds' Legends Collection includes strains that have made history within the cannabis world. These varieties have influenced growers over the years, and have shaped the industry we know today.
The Medical Collection features cultivars bred primarily to alleviate pain, nausea, and inflammation. They contain high levels of major cannabinoids, including CBD and CBN, to maximise therapeutic potential.
The Pure Origin Collection is the category that took the most time to develop. These strains descend from rare landrace varieties—a result of WoS' travels around the world. You won't find genetics like this anywhere else.
World of Seeds understands that not all growers want feminized seeds. Breeders need males to experiment and create new strains. That's the reason they created the Regular Collection.
The company also created a CBD Collection for medical users and an Early Harvest Collection for those seeking flowers as quickly as possible.
THE BEST WORLD OF SEEDS CANNABIS STRAINS
Every strain from World of Seeds offers something special, but some stick out above the others thanks to their unique traits. Check out their five best strains below.
SPACE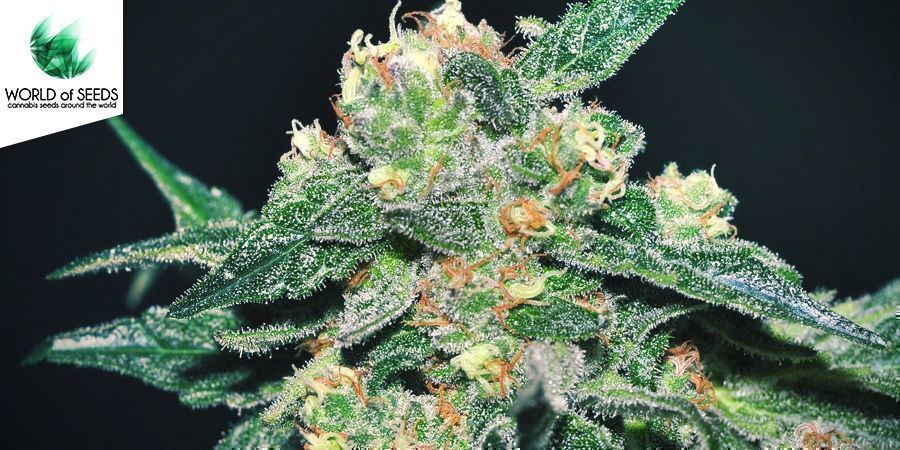 Space is a product of World of Seeds' landrace hunt. The strain was bred using Afghan genetics the team managed to transport back to their breeding facility. They grew the seeds and created a generation of clones. They then crossed the strain with a Black Domina male to create Space. The result is a heavily indica-dominant strain that produces a respectable THC level of 20%.
The hybrid delivers a fast-acting and sedating body high that reddens the eyes and relaxes the body, while a narcotic effect plunges the mind into a meditative space. The flowers offer a pleasant and pungent aroma of noble wood.
Space doesn't disappoint when it comes to production. Indoor plants produce a yield of 600g/m², whereas outdoor plants deliver 900g/plant.
WILD THAILAND RYDER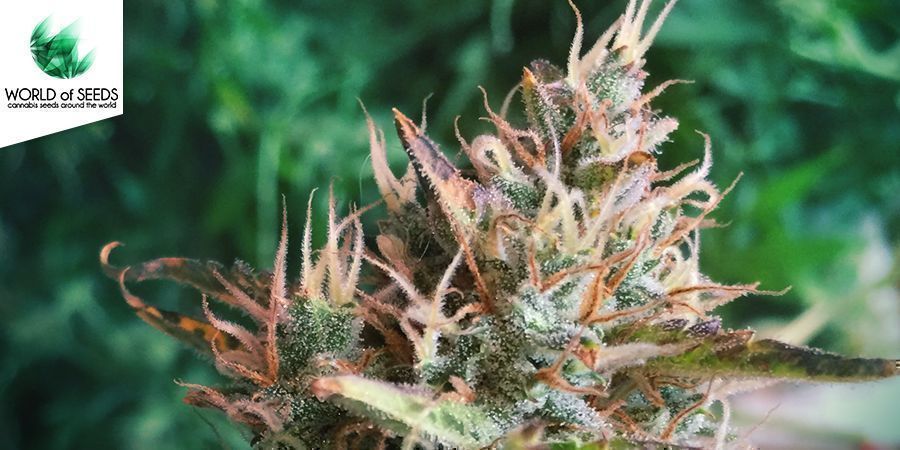 Wild Thailand Ryder is another product of World of Seeds' planetary exploration. Parent strain Wild Thailand is a pure sativa obtained from the islands of the Ko Chang archipelago in Thailand. They crossed this impressive specimen with a Cannabis ruderalis cultivar to endow it with autoflowering capabilities. Wild Thailand Ryder is a sativa-dominant lady boasting a THC level of 20%.
The high is electrifying and stimulating. It's ideal for enhancing focus and inspiring creativity. It's also effective at raising the mood and countering apathy. Her tall, tapered flowers unleash an overpowering smell of sweet fruits.
Wild Thailand Ryder produces a yield of 600g/m² indoors. Plants grown in the elements will put out a return of 200g/plant.
NORTHERN LIGHT X BIG BUD RYDER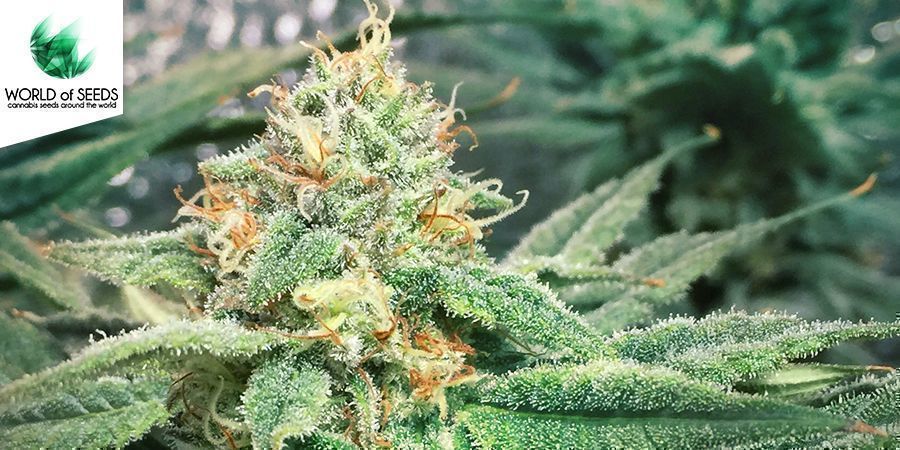 Northern Light x Big Bud Ryder is World of Seeds' prized medicinal autoflowering strain. She was refined and perfected over a vigorous breeding process. Breeders crossed both parents with a ruderalis specimen; the best phenos were then selected and recrossed over four generations. The result is a potent indica-dominant autoflower boasting a THC level of 21%. The strain catalyses a long-lasting therapeutic high alongside fantastic aromas of pineapple, citrus, and mandarin.
Northern Light x Big Bud Ryder features rapid growth. She'll be ready to harvest only 70 days after germination. Indoors, the strain produces a superb harvest of 600g/m². In contrast, outdoor plants provide 200g/plant.
View Northern Light x Big Bud Ryder
SUGAR MANGO RYDER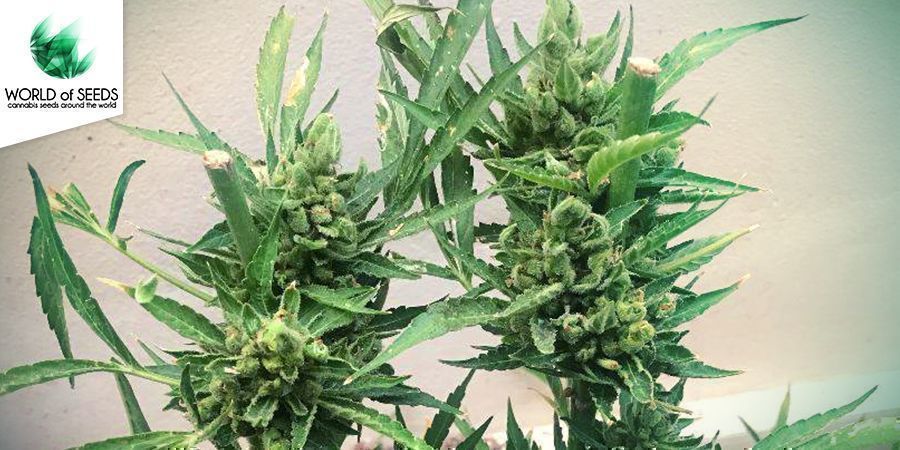 Sugar Mango Ryder is one of the best-tasting cultivars created by World of Seeds. The variety was manifested using parent strains Brazil Amazonia, an indica landrace obtained from the Amazonian region of Brazil, and an autoflowering strain to make this wild variety easy to grow and faster to flower. Her aromatic flowers offer a flavour of sugary fruits, making her an ideal strain to select for cannabutter and cooking up edibles.
Sugar Mango Ryder puts out a moderate yield both indoors and outdoors. Indoor plants provide around 450g/m², while their outdoor counterparts offer 70g/plant.
AFGHAN KUSH SPECIAL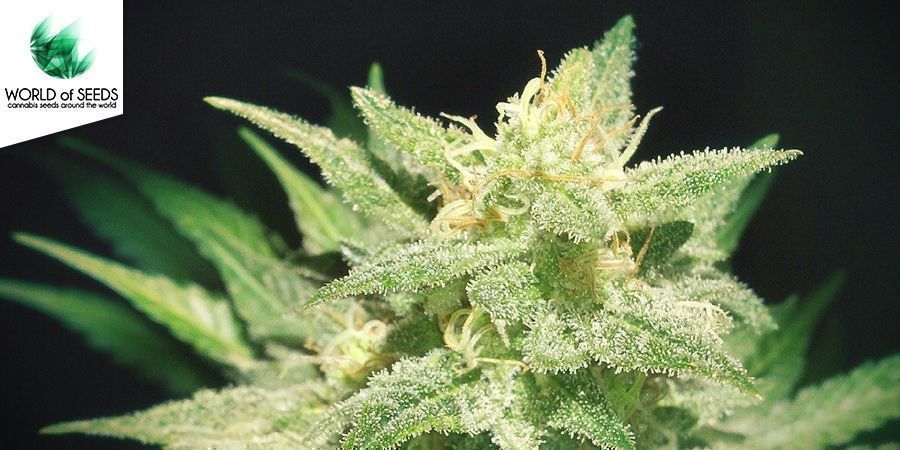 Afghan Kush Special is a 100% pure indica variety. World of Seeds found the original landrace in Northern Afghanistan in the Hindu Kush mountain range. Their breeders tweaked the variety over many generations to promote increased resin production. However, they managed to maintain her 100% indica genetic makeup. Afghan Kush Special produces a THC concentration of 20% and sedates the body and mind with a tranquil high.
Afghan Kush Special is a highly productive cultivar. Plants grown indoors produce a satisfying yield of 500g/m². Outdoor plants reward growers with around 800g/plant.
WIN FREE GOODIES WITH EVERY NEW "SEEDBANK OF THE MONTH"!
Former Seedbanks Of The Month, like the one you are reading about now, deserve eternal attention from us here at Zamnesia! Read about past and present honorees, and continue to visit our blog for the honorees of the future. Each new month highlights yet another stellar seedbank, kicking off a new round of awesome promotions and surprise giftings pertaining to that specific brand. So go ahead: once you are done here, visit this month's new Seedbank Of The Month, and take advantage of goodie giveaways!
Written by: Zamnesia
Zamnesia has spent years honing its products, ranges, and knowledge of all things psychedelic. Driven by the spirit of Zammi, Zamnesia strives to bring you accurate, factual, and informative content.

Find out about our writers
---