Top 5 CBD-Rich Cannabis Strains By Kannabia

3 min
Kannabia provides cannabis aficionados with highly productive, CBD-rich strains for all to enjoy. Here, we break down 5 of their fantastic high-CBD cultivars, so you can find the ideal Kannabia strain for you!
Kannabia is a Spanish seedbank that's dedicated to making the world a better place by selecting and stabilising amazing cannabis genetics. They produce all kinds of strains, including landraces, hybrids, indicas, sativas, and autoflowers; but they are most known for offering a superb collection of CBD-rich strains. For all the growers who are interested in producing solid amounts of flavoursome buds drenched in CBD, this list is for you.
BABY BOOM AUTO CBD
Kannabia breeders are very proud of their unique CBD-rich strain Baby Boom Auto CBD. They have developed this variety by mixing Baby Boom Auto with a high-quality CBD-strain, adding that extra dose of cannabidiol to the mix. This plant produces 9% THC and 9% CBD—a perfect 1:1 ratio. Baby Boom Auto CBD is an indica-dominant strain that induces very mellow and relaxed effects. It's a great variety for anyone looking for a solid dose of CBD, or those who simply want to enjoy a smooth and a functional high.
In terms of its growth patterns, Baby Boom Auto CBD exhibits classic autoflowering traits, the only exception being its stature. This plant reaches tall heights for an autoflower, and average heights when compared with photoperiod plants. The indoor flowering cycle lasts for 55–60 days, while outdoor growers need to harvest their plants during October. Indoor growers can expect 450g/m² in yields. Outdoor cannabis farmers shall receive around 200g/plant of CBD-rich buds.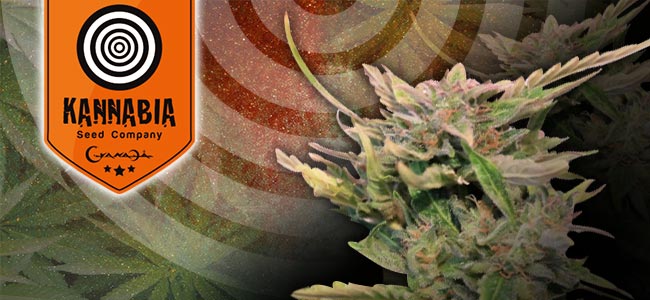 BCN DIESEL CBD
BCN Diesel CBD has been developed by Kannabia to manifest the spirit of Barcelona. This variety derives from a mix of Diesel genetics and CBD-rich cultivars. BCN Diesel CBD contains 13% THC and 7% CBD, making it more psychoactive than most CBD-rich varieties. This plant represents the future of psychedelic cannabis strains, because the most sought-after strains are the ones that can retain their high THC levels, while producing solid amounts of CBD. The flavours and aromas are spicy and citrusy—it's definitely a delicious treat. BCN Diesel CBD is a sativa-dominant hybrid that induces interesting contemplations and a practical daytime high.
With a flowering phase of only 55–60 days, this plant will be ready to harvest outdoors in October. The buds take on light green colours and become quite round and plump. Indoor growers can expect yields to reach 500g/m². Outdoors, BCN Diesel CBD produces an impressive 800g/plant. It's a pest-resistant cultivar that boasts solid resin production. BCN Diesel CBD reaches 200cm in stature.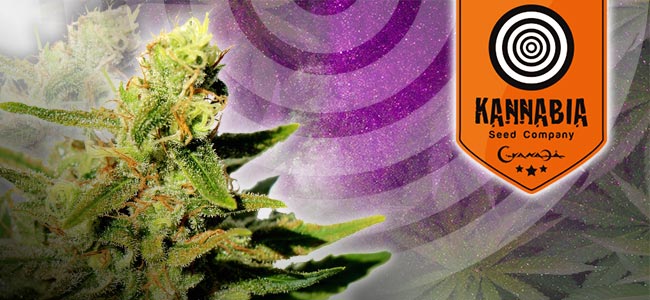 SWISS DREAM CBD
This strain is very significant in today's cannabis discourse because it contains 7% CBD and only 0.22% THC. If this plant is 100% stable and develops homogenous phenotypes, it means that it's legal according to the laws of various countries, where the threshold is below 0.3% THC. This photoperiod plant is an indica-dominant hybrid that expresses its essence with floral and spicy flavours. Swiss Dream CBD doesn't get you high; it's kind of like consuming industrial hemp with an elevated amount of CBD and better flavours.
The flowering cycle lasts for 70–75 days, which is slightly longer than your average indica-dominant photoperiod plant. Indoor growers can expect their yields to reach 550–600g/m². Outdoor growers will see their Swiss Dream CBD plant reach 200cm in stature, and produce up to 800 grams of buds. The plants need to be harvested in October, when the buds are fully ripe. Significant side-branching can be expected - something that should be controlled when grown in environments that are spatially limited. This plant is highly resistant to pests and is considered an easy-to-grow strain.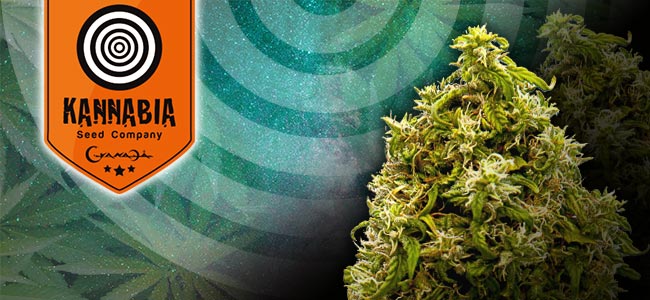 SWISS DREAM AUTO CBD
This strain is very special because it produces a truly bountiful amount of CBD. Swiss Dream Auto CBD develops 20% CBD and only 0.6% THC. This lack of THC means this autoflower doesn't get you high. Today, there's competition between seedbanks in terms of which company can produce the highest CBD strain, while keeping the THC levels below 0.3%, which would make them virtually legal in many locations throughout the world. Kannabia is clearly getting close with this variety. Upon enjoying this strain, the fruity and earthy flavours are evident, and the effects are relaxing and blissful.
Swiss Dream Auto CBD requires very little nutrients, however, they need to be incorporated into the watering cycle consistently. The flowering phase lasts for 63–65 days. This plant reaches 60–90cm in stature; it's a very small specimen that's able to produce indoor yields of 400g/m². Outdoors, a single plant can generate around 200 grams. Even though it's small, if one calculates the amount of CBD it produces, this strain still churns out an impressive haul.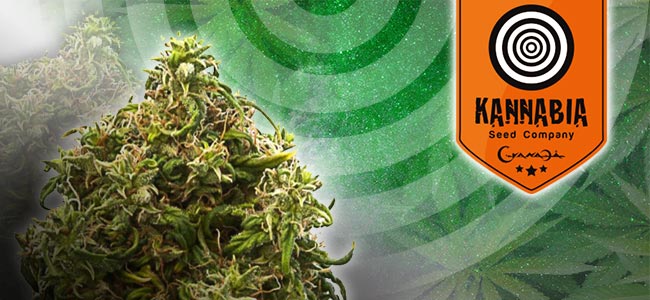 KAMA KUSH CBD
The word "Kama" refers to "cama", which means "bed" in Spanish. It makes sense, considering that it's a very mellow and relaxing strain that induces that kick-back and relax feeling. The CBD level reaches 12%, while the THC levels remain low at 6%. Kannabia developed this CBD-rich strain more for CBD enthusiasts and patients than for those who simply want to get high. Kama Kush CBD is a fruity strain that tastes like paradise—definitely something to indulge in.
This plant produces thick buds. Even though they don't look dense, they're quite heavy. Kama Kush CBD is a great strain for growers in hot and dry climates who want to get a solid dose of CBD. Indoor growers receive around 500g/m² of buds, while outdoor growers shall receive 800g/plant, which is a solid amount for any strain. The flowering phase lasts for around 58–62 days, with the strain reaching up to 200cm in stature. Considering the sheer weight of its buds, this plant may need some sort of string support to prevent the branches from snapping. When grown under the open sun, Kama Kush CBD needs to be harvested in mid-September.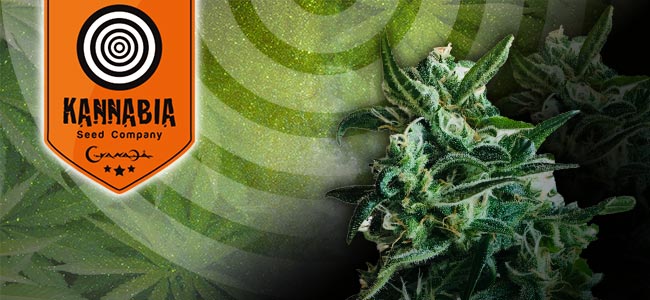 Written by: Zamnesia
Zamnesia has spent years honing its products, ranges, and knowledge of all things psychedelic. Driven by the spirit of Zammi, Zamnesia strives to bring you accurate, factual, and informative content.

Find out about our writers
---