Blog
2 min
Kannabia: Seedbank Of The Month September 2017
2 min
Want to cultivate the absolute best cannabis? We do too. That's why each month we focus on one exceptional cannabis seedbank that is creating strains worthy of a spot in your next grow. Kannabia Seed Company are standing out in the Spanish market. Their online store allows them to ships seeds of the most exclusive strains all around the world.
Zamnesia appreciates its relationship with our customers and with our seedbank partners. Cultivating any plants of your own is a good hobby, but growing cannabis is a special relationship. You must have care and patience and a good grasp of what you need. It all starts of course, with the seeds. That's why we like to highlight those seedbanks providing incredible products and service. This month we are looking at a sensation from Spain's cannabis boom, Kannabia Seed Company.
SEEDBANK OF THE MONTH
Kannabia Seed Company prides themselves on supporting cultivators and effectively implementing their feedback. Their seed catalogue is desirable for both indoor and outdoor grows, and is available for purchase online. They have developed systems to optimise the development of a variety of autoflowering cannabis strains. These strains are genetically suited to adapt to a cultivator's needs. This seedbank gives attention to detail and provides amazing customer service for any budding cannabis grower. Kannabia has also introduced new strains to award-winning acclaim.
Kannabia has distinguished itself in the competitive Spanish cannabis market where business is booming. Kannabia Seed Company's success has spread beyond Spain, now that they provide international delivery for their impressive catalogue of seeds. Here are five of their most extraordinary strains available for purchase.
PURPLE KUSH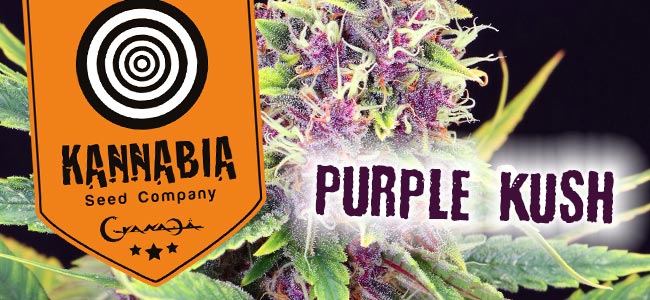 A Californian experiment in weed awesomeness saw the crossbreeding of two iconically potent strains. Hindu Kush and Purple Afghani have been combined into the powerful Purple Kush. This wunderkind strain has sweet, earthy aromas and a THC content of between 17-22%. They flower within two months, providing a long-lasting euphoria that banishes pain, stress, and sleeplessness. You will be blown away just looking at its vivid shades of purple and green.
MIKROMACHINE AUTO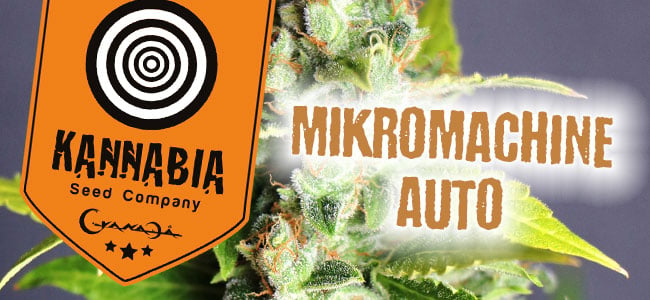 This hybrid shares lineage with Northern Lights, AK-47, and Critical. It also has lineage in the oft-forgotten third family of cannabis; the ruderalis plant. This sativa-dominant autoflowering plant runs smoothly like a machine, getting from seed to harvest within 75 days. Growing outdoors, they can produce up to 250 grams of flower per plant and grow 1.5 metres tall in ideal conditions. This reliable grow will lead you to a smooth smoke of spicy fruit scents.
MATARÓ BLUE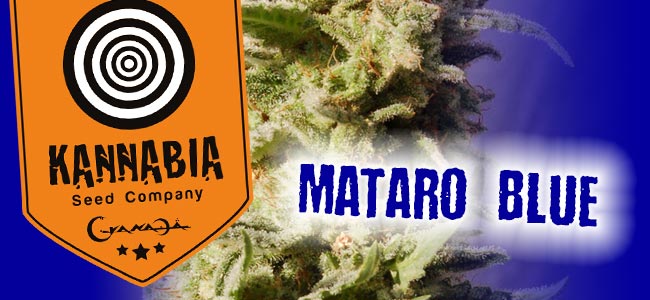 The sweet taste of blueberry awaits you in this captivating indica-dominant cross-breed. Black Domina, Mazar I Sharif, and Blue Monster have come together in this Mataró Blue strain. The medical applications of its sedative qualities can do wonders for muscle pain and restlessness; it does have high-CBD strains in its lineage after all. Mataro Blue can grow to a height of two metres with two months outdoor cultivation. It will be covered in dazzling crystals which flaunt the very deep and floating high it induces.
KRITIKAL-K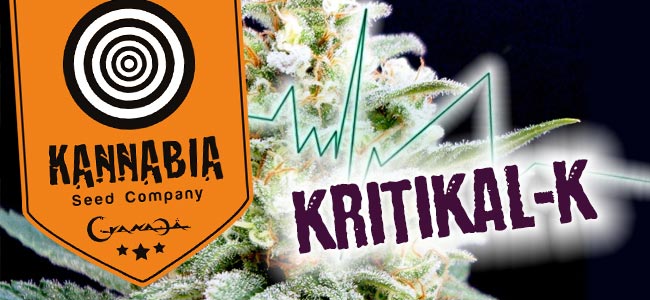 Kannabia Seed Company put five years of research into Kritikal-K, the most resilient strain with Critical properties. A highly-stabilised crossing of Critical and Northern Lights has produced this indica-dominant knockout. With Skunk and Afghan in its genetic heritage, expect a shimmering body high. The autoflowering phase only takes 55 days. Ideal conditions allow yields up to 800 grams per plant outdoors. Experience the deeply sedative body high that arrives with this lemon-scented delight.
RUSSIAN DOLL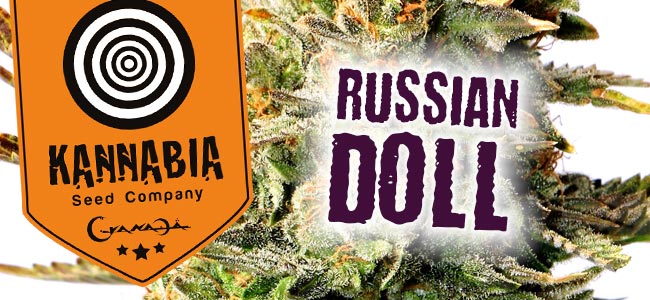 Russian Doll, a sativa-dominant hybrid, was crossbred from Northern Lights, AK-47, and Kuban Sativa. Growers in the Kuban region of Russia value the Kuban Sativa, and it has now formed part of this incredible seed that produces thick, resinous and massive buds. Hence the name, Kuban's properties linger inside AK-47's, which are contained inside Northern Lights', if you will. This allows the spicy wood tones of its smoke to engender both a cerebral high and a relaxing tingle throughout the body. You can harvest towards the end of September after 58 days of good growing conditions.
REAP WHAT YOU SOW
Our partners in Kannabia Seed Company have sweet, rare seeds to offer. Imagine being one of the exclusive few who can venture into these new discoveries. You will come to appreciate the focus of this one-of-a-kind seedbank. Order yours today and get in on the action.
WIN FREE GOODIES WITH EVERY NEW "SEEDBANK OF THE MONTH"!
Former Seedbanks Of The Month, like the one you are reading about now, deserve eternal attention from us here at Zamnesia! Read about past and present honorees, and continue to visit our blog for the honorees of the future. Each new month highlights yet another stellar seedbank, kicking off a new round of awesome promotions and surprise giftings pertaining to that specific brand. So go ahead: once you are done here, visit this month's new Seedbank Of The Month, and take advantage of goodie giveaways!