Kannabia Releases 3 New Cannabis Strains For 2018

3 min
Kannabia Seeds knocks it out of the park with their marijuana strains. They have dominated the Spanish cannabis seed industry with their commitment to research and quality. Now, they have released 3 unmissable new strains for 2018 that you have to check out.
A movement for cannabis clubs has flourished in Spain. A loophole was discovered in EU law that cannabis for personal use does not need to be criminalised, though that hasn't stopped most European countries from persisting. In many regions of Spain, cooperative clubs have been established for the non-profit cultivation of cannabis.
This has led to a surge in market demand for experienced growers. From seed to consumption, there is a greater need for quality control and health/sustainability standards. Optimising the genetics of cannabis seeds is the first place to start. Kannabia has spearheaded this work, and now they are among leaders in the Spanish cannabis industry.
KANNABIA SEEDS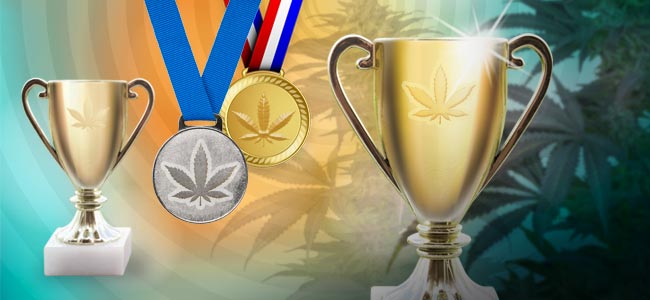 Kannabia Seeds prides themselves on researching the ideal conditions for the genetic makeup of their seeds, and for cultivating those seeds to fruition. They are passionate about growing cannabis, and care about producing the best harvest they can. This is why they place great importance on customer feedback and continually improving upon the work they do.
They have released three new high-quality strains that are testament to this. Should any problems arise, their customer service is impeccable. We doubt, however, that you will have problems ordering their seeds. At Zamnesia, we have the full range of Kannabia seeds available, and you should check out these three new creations.
Remember that their products are not just for those in Spain. The seeds are met with great acclaim and have won awards across many cannabis cups throughout the world. By investing in innovation, Kannabia produces seeds that deliver great results. Word of mouth spreads, and now their seeds can be found all over. The intense flavours and powerful effects of the resulting strains have rightly earned Kannabia Seeds a great reputation. These effects are specific to each strain, ranging from mind-blowing highs to very soothing medicinal relief. You can see the diversity in each of their three new strains.
COOKIES HAZE BY KANNABIA SEEDS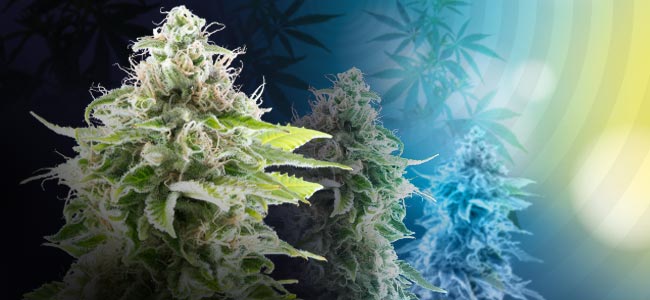 Haze varieties of cannabis are renowned for their uplifting sativa effects and literal mouth-watering taste. If you see that word in the name of a cannabis strain, you should be in for a good time. The word "cookies" is synonymous with new-school hybrids like Girl Scout Cookies and Cookies Kush. It typically indicates a high THC content and a confectionery flavour. This is a great pairing when you consider how cookies themselves are a common go-to for tokers finding themselves with a case of the munchies. You can imagine how excited we were to hear of this new creation from Kannabia Seeds, that is tantalisingly names 'Cookies Haze'.
Kannabia has hit upon a powerful strain by cross-breeding Afghan and Super Silver Haze, which are popular, reliable strains in their own right. Unsurprisingly, Cookies Haze has a whopping THC content of around 25%. It's as if the shimmering full-body sativa high Cookies Haze brings is turbocharged. You will be getting an elusive, astounding high from Cookies Haze, and after only two months of flowering! It is quite resistant to pests and hard to over-feed. With plenty of nutrients, outdoor growing has seen Cookies Haze plants grow three metres tall. Try this strain for yourself and savour the delightful combination of flavours. Warm cookies, sweet candy, and fruity gummy bears make up its delicious, candy-like aroma.
LOL BY KANNABIA SEEDS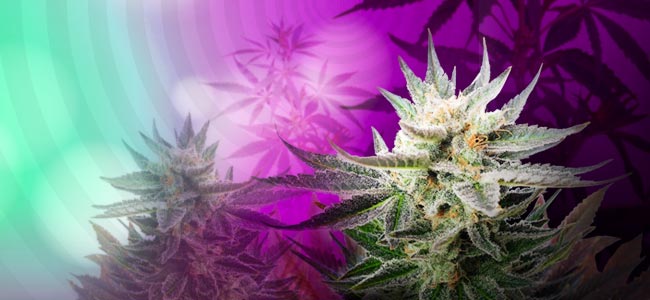 Afghan is a regular feature of Kannabia genetics. Afghan landraces have a long history dating back thousands of years. For millennia, cannabis users have marvelled at the sticky, resinous buds Afghan strains produce. Such stickiness is a very good sign of their potential potency. Naturally, Kannabia has experimented to discover which strains combine best with Afghan genetics. The award-winning Nebula proved to be an ideal candidate. This honey-flavoured sativa also has a reputation for the euphoric happiness its high THC content brings. Combining it with Afghan has produced an uplifting, giggly strain, that they simply had to call LOL.
The giggles are a fun part of consuming cannabis. Being so overwhelmed with joy that you find plenty to laugh about is a commanding feeling. The sativa effects of LOL will light up your brain and get you going down this path. The invigorating, high-energy nature of this strain is accompanied by a smooth, warm honey flavour.
The sweetness in your mouth will match the intensity of the effects, a treat for smoking alone and with friends. What's great about this particular sativa is it grows more like an indica, with hefty yields of resinous buds within two months of flowering. So if you're more used to growing indica strains, this should be more manageable. We would certainly recommend LOL if you are looking for a great sativa to grow.
SWISS DREAM CBD BY KANNABIA SEEDS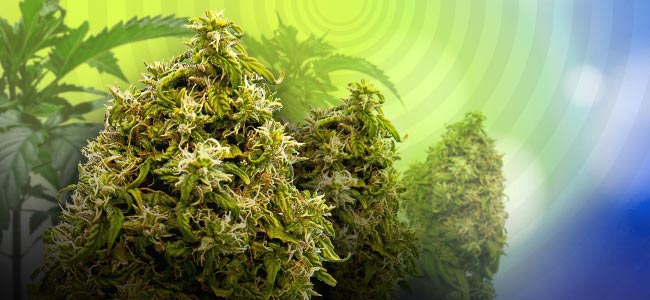 People use cannabis for all sorts of reasons. This is reflected by the seedbanks, breeders, and growers who truly know what they're talking about. Recreational users enjoy the psychedelic experience of a psychoactive high, and why not? Whether it's an alternative to alcohol, a vanquisher of stress and anxiety, or a quasi-spiritual experience, getting high feels incredible.
The psychoactive cannabinoid THC is what produces this famous high, and is something cannabis breeders can boost. Yet there are dozens more cannabinoids with so many applications. A very popular one is CBD because of its many medicinal uses. You know Kannabia Seeds is the real deal when they can produce a great CBD-rich strain catered specifically to medical users. That is what they have offered with Swiss Dream CBD.
Kannabia made sure to include CBD in the name. Cookies Haze and LOL are high-THC, low-CBD strains. It follows that many high-CBD strains have low THC content. There are even CBD strains with such low levels of THC that they don't produce the famous cannabis high at all. Just because you love the high-THC effect, that doesn't mean that you would not be able to enjoy a strong CBD strain. True, you definitely won't get as high, but you will definitely feel their beneficial impact.
Swiss Dream CBD is no exception. Its robust, floral musk of spices and ginger demonstrate that you're in for something dynamic. The relaxing effects of Swiss Dream CBD will make everything feel lucid. A tranquil sensation will dominate your body as your muscles relax and CBD's anti-anxiety properties kick in. This could be just what you need for relieving stress or pain in your life. Order your seeds and get growing; see how good the harvest is after 70–75 days of flowering.
Written by: Zamnesia
Zamnesia has spent years honing its products, ranges, and knowledge of all things psychedelic. Driven by the spirit of Zammi, Zamnesia strives to bring you accurate, factual, and informative content.

Find out about our writers
---