Blog
2 min
Kalashnikov Seeds invades Europe with powerful cool-climate strains
2 min
Kalashnikov Seeds, the most famous Russian seed bank, is invading Europe with some powerful cannabis varieties. New potent hybrids from the notorious AK-47 are bred for cool climates, and new express cannabis strains allow the grower to harvest earlier.
Growers beware: Russian cannabis seeds are invading the European gardens and greenhouses. A patrol of former Red Army soldiers founded Kalashnikov Seeds, and these old-school growers made their passion become the most famous and reliable Russian seed bank.
Needless to say, Kalashnikov Seeds got life from studying the genetic traits of the notorious AK-47, whose characteristics won incredible popularity during the late 1990s and have been gaining notoriety ever since. After 10 years of intensive breeding in various Northern and Southern Russian regions, the cannabis strains by Kalashnikov Seeds got popular among Russian growers and became widely cultivated in Russia and Ukraine.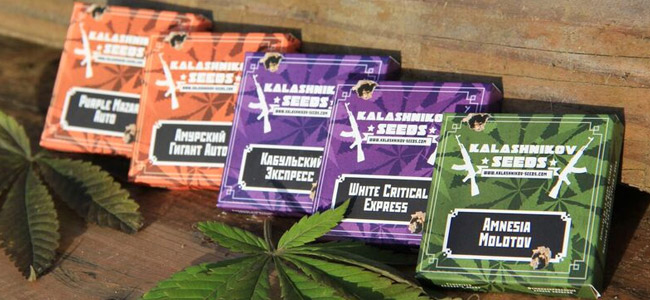 Today, varieties of Kalashnikov Seeds are mostly the result of crossings between the powerful AK-47 and other selected genetics. This turned out to be one of the most interesting ideas in modern breeding, making Kalashnikov Seeds be recognised as a serious and reliable player on the cannabis seeds market. 8 Feminized varieties, 7 autoflowering hybrids, and 5 special express genetics from Kalashnikov Seeds soon attracted growers' attention wanting to improve and maximise their harvests in the cool regions. Their battle against unfavourable climate was won, as Kalashnikov Seeds' buds started winning cups and awards on Russian grow forums, and Kalashnikov growers take part in numerous European cannabis expos.
A NEW GENERATION OF STRONG AK-47 HYBRIDS
Kalashnikov Seeds' strains are the result of cross-breeding the AK-47 by Serious Seeds with clones from Russian, Dutch, Spanish, Eastern European, and Afghan landraces. Some hybrids contain ruderalis genetics which allowed breeding varieties perfectly suitable for outdoor growing in the cool Russian climate. All Kalashnikov Seeds' plants develop a strong root system and are able to rapidly build up green mass, even in northern regions with a short summer period. All products from Kalashnikov Seeds are protected and guaranteed by a well-designed sealed packaging that cannot be opened without damaging its integrity and reducing moisture, mechanical shocks and temperature fluctuations.
EXPRESS STRAINS: COOL, FAST AND POTENT
Her new genetics are something absolutely unique to the international cannabis seed market. Kalashnikov's Express strains have already become a huge hit among growers as they allow harvesting two or three weeks before the normal feminized seeds. Well before the usual blooming period for searches and checkpoints. These strains have a shorter flowering period than their feminized counterparts, but they are not autoflowering. Their names are White Critical Express, Kabul Express, AK Kush Express, Kalashnikov Express and Baikal Express.
White Critical Express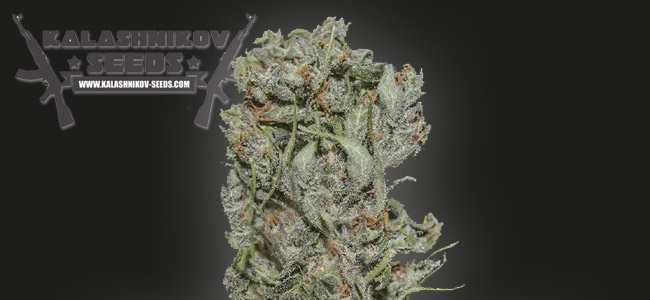 White Critical Express is a hybrid with 30% sativa and 70% indica from White Widow and Critical Mass, plus a secret strain. Her aroma, taste and effect are perfectly balanced between the two dominant genetics.
Kabul Express
Kabul Express is a fast version for true indica lovers. This strain originates from seeds brought back from Kabul in 1989. Breeders were able to stabilise the desired phenotype after working for two years to give connoisseurs the classic, old school Afghan hashish taste. Sweet, fruity scent, with a powerful indica effect.
AK Kush Express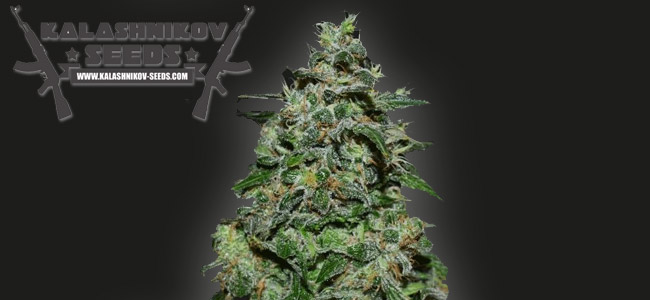 AK Kush Express is a fast version of the original AK-Kush. This variety is strong, easy to grow, ideal or beginners. It contains good amounts of CBD, making its product suitable for medical purposes. The taste of AK Kush Express is similar to the original AK-Kush, with an accentuated citrus note.
Kalashnikov Express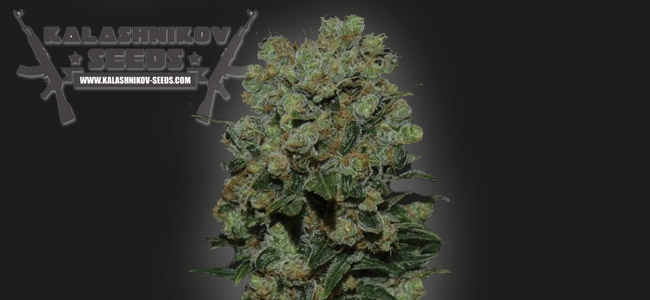 Kalashnikov Express is a balanced sativa 50%, indica 50% hybrid based on the original Kalashnikov, but with a higher indica phenotype. This fast variety retains all the notorious qualities of its predecessor and gains a sour strawberry scent.
Baikal Express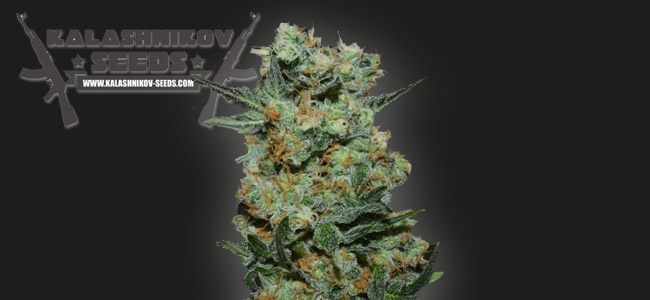 Baikal Express is a crossing between Kubanskiy Ubiyza and a secret hybrid. The result is a sativa 70%, indica 30% fast version of the original Ubiyza. This new strain is strong, undemanding, resistant to hot and dry weather. Baikal Express' effect is even more potent than its parents', while her lemony scent adds more pleasure to the smoke.