Blog

3 min
Irish Toddler Seizures Treated With Medical Cannabis

3 min
Medical marijuana is making a big difference for little Tristan Cahalane from Ireland. Cannabis oil is improving his quality of life. CBD as an alternative to pharmaceuticals.
Do you remember your days as a toddler? You probably don't, most people don't and hopefully that's the silver lining in the story of little Tristan Cahalane.
Tristan is three years old and originally from Dunmanway, West Cork, Ireland. For the time being, or rather so long as their visas remain valid, which is until the end of 2016, Tristan, his mother Yvonne and older brother Oscar are living in Colorado, USA.
Dad John had to remain in Cork to work. Since December 2015 Tristan has been well for the first time in his life. The Cahalane family have made great sacrifices to ensure little Tristan has access to the medicine he needs. Medical marijuana, specifically CBD oil has proven to be the most effective method of treatment for Tristan.
CANNABIS IN MODERN IRELAND
Recreational cannabis smoking is popular with people of all ages on the Emerald Isle. Although still a very much behind closed doors affair for most Irish stoners.

Unfortunately Irish politicians are only interested in appearing to be liberal and freedom-loving when a general election is looming, in fact they are still the same duplicitous phoneys that bankrupt the entire nation. Business as usual in Irish politics is soliciting votes from the electorate in exchange for favours. This is abhorrent to democracy.

Gay marriage was endorsed by referendum and long overdue, abortion rights for Irish women are sure to follow. But make no mistake, the Irish politicians champion causes exclusively for votes.

Sick people are not featured in the priority demographics and as a consequence, the Irish health service has been in crisis for decades.
Since the 2008 crash Ireland's hottest export has been young people, so perhaps Tristan is just getting a headstart.
MEDICAL MARIJUANA - WHY NOT?
There is an even chance that Simon Harris, the Irish Minister for Health probably wound up in the hot seat because he fell asleep during the meeting at the last cabinet reshuffle.
Regardless cannabis is still classed as a controlled substance under Irish law and therefore still totally illegal.
However, according to EU law: Regulation (EC) 1672/2000 plants containing 0.2% THC or less are classified as hemp. Simon really should be aware of this and at least researching medical marijuana, but who knows what he gets up to really?
Hemp cultivation is not illegal and CBD oil is also technically legal by this definition. This year the Hemp Company based in Dublin and a few other Irish hemp firms began stocking CBD products and selling to the public.
So far sources from Dublin maintain an informal truce with law enforcement has endured and neither vendors nor customers have been harassed.
This is a far from an ideal situation and Irish drug policy needs to be brought into the 21st century. So readers, please tell Simon Harris to do something about this, email him, and for Christ sake, if you're Irish and eligible to vote, don't forget to tell him your vote is riding on legalised cannabis, otherwise you know why would he care what you think.
Contact Simon here: [email protected] He is also on Twitter so make sure to tweet him too @SimonHarrisTD
AN ENLIGHTENED ALTERNATIVE TO SUFFERING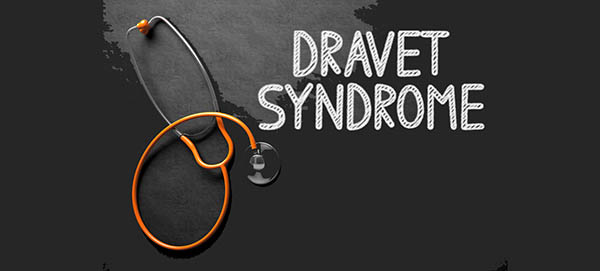 In Colorado Tristan can medicate with Charlotte's Web CBD oil, named after the first patient, also a child, to benefit from the medication, Charlotte Figi. Both Tristan and Charlotte suffer from Dravet Syndrome, a rare form of epilepsy which afflicts somewhere between "1 in 20,000 and 1 in 40,000 people" according to the Epilepsy Foundation (www.epilepsy.com)
Severe and frequent seizures are characteristic of Dravet Syndrome. However the great news is that the oil is working for little Tristan and his quality of life has improved dramatically. Medical marijuana is proving more effective than the previous 20 pharmaceuticals failed to be. Daily seizures and cocktails of meds are a thing of the past.
THE COMING OIL RUSH
"The next oil rush will be cannabis oil for medical use and the winner will be the nation of Colombia"- Ron Holland, The Daily Bell, 6/3/15
Despite the rejection of the Peace Deal with FARC by the Colombian people a "Brave New World" is just over the horizon. Canadian canna-businesses are betting big on Colombia and it's not just the volcanic soil and natural 12 hour days of equatorial sunlight that's drawing them.

Low labour costs and minimal overheads make getting into the cannabis oil business in Colombia very attractive. Most experts estimate production costs for cannabis oil in Colombia as 10% that of typical North American commercial indoor operations.

Also bear in mind California is highly likely to legalise recreational cannabis in the coming November ballot. Legal medical cannabis has been available in the state since 1996.
If and when California votes in the affirmative, then a global cannabis market is certain to open up. This state has the potential to be the catalyst to accelerate the cultural and political thinking on cannabis as a commodity.
THE FUTURE FOR TRISTAN
The Cahalane family had to sacrifice too much already and upon their reunion with dad John next year they should be all under one roof once again, the way it's supposed to be. The situation in Ireland simply must change. CBD as medicine should be recognised without delay.
It really can be as simple as "Simon says cannabis oil is medicine". Simon Harris you have absolutely no chance of reforming the Irish Health Service and that whole "Apple Tax" deal really back fired on you boss, so the mood amongst the cabinet is perhaps tense coming up to an election.

Allow us to provide a quick win for you and perhaps the Department of Health won't prove to be a political graveyard. Legalise medical marijuana in Ireland and set a policy example for the rest of Europe to follow.
The potential downside is zero. Tristan can get his medicine and all the others suffering can be relieved with some legal CBD oil. Keeping CBD oil out of the hands of sick people is the real crime.
Written by: Top-Shelf Grower
Veteran cannabis cultivator originally from Dublin, Ireland and currently on the loose in southern Spain. 100% committed to Top-Shelf reporting until captured or killed.

Find out about our writers
---