Supa Gro Kit 100% 'B+'
4.5/

5

(

299

)
Psilocybe Cubensis "B+" is a very popular magic mushroom strain because of its beautiful fruits that can reach a size of 30cm. These Supa-Gro kits produce multiple flushes and all you need is patience. The grow kit contains 1200ml of 100% mycelium.
In stock
You will be notified as soon as the product returns to stock
Product accessories:
More info
Supa Gro Kit 100% "B+": All you need to be is positive
Psilocybe Cubensis "B+" is a magic mushroom strain that produces beautiful fruit-bodies that can reach a size of up to 30cm. Another reason for the popularity of this magic mushrooms variety is that the occasional nausea at the beginning of the trip is less pronounced as with other strains. "B+" is the perfectly matching name for this strain - you will definitely Be Positive. These Supa-Gro kits contain a 1200ml brick of 100% mycelium substrate and produce a multitude of flushes - if you don't behave totally stupidly you will see at least 5 flushes.
Scope of delivery
1200ml cultivation box
Grow bag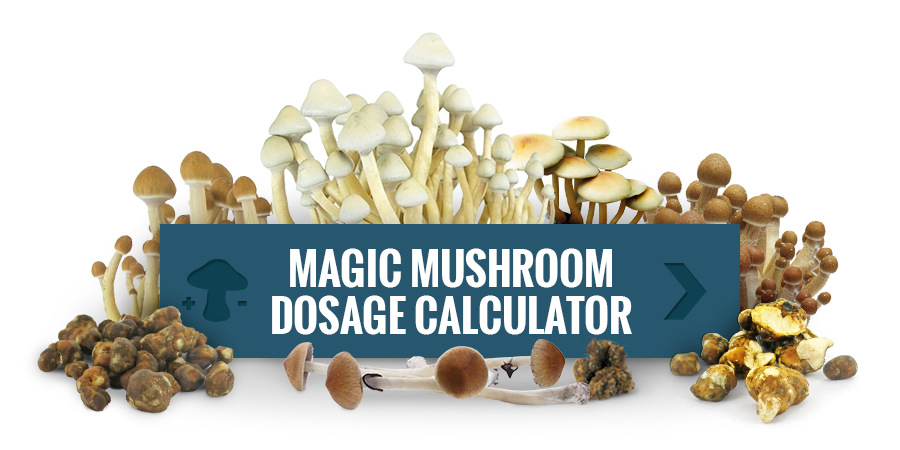 More information related to this product:
Reviews (299)
08/Jan/2020

Parfait pour ma première expérience
C'était ma première expérience, tout a bien marché, j'ai d'abord réuni toutes les instructions de culture, de stockage, de récolte etc. qui sont sur le site, et je les ai suivi à la lettre. Première récolte déjà sèche et sous vide au frigo. La première dégustation a été une vraie réussite (dosée grâce au calculateur du site), effet vraiment positif, rire, joie, mode love, des visuels, du plaisir physique, que de bonheur. Pas de nausée, pas de mal de bide

07/Jan/2020

Le kit n'a pas fonctionner
Malgrès avoir suivi à la lettre les instructions et en étant vigilant à l'hygiène le kit n'aura produit aucun champi. Très déçu...

06/Dec/2019

B +
Really nice! Got 5 harvest.. And

30/Nov/2019

Ottimo
Ottimo prodotto, anche senza esperienza ma con poche semplici attenzioni si possono ottenere raccolti belli e abbondanti in 2 settimane.

29/Nov/2019

Supa Gro Kit 100% 'B+' - Volume : 1200 ml
Top product

29/Nov/2019

Very nice
3 big flushes from each kit, very potent. Strongly reccomend

26/Nov/2019

Gut gewachsen aber keine Wirkung.
Der erste Schub kam nach etwa 3 Wochen und alles schien gut zu laufen. Leider hatten die Pilze keine Wirkung, auch nach wochenlanger Zeit zum Trocknen auf Zeitungspapier.

25/Nov/2019

Pretty good as always
2nd time getting a growing kit from zamnesia and I still have nothing to complain about. 3 big flushes till this point. Not really sure if its gonna be a 4rth because the tempretature here is starting to drop, but I'm really satisfied so its cool.

22/Nov/2019

Fácil de usar y con buenos resultados
Buenas, ya voy por el segundo flush y de momento el primero genial, saque 220 gramos de setas frescas asique súper contento.

20/Nov/2019

Contentísimo, como siempre/Super happy, as always
Crecieron muy fácilmente, muy rápidamente y estoy muy satisfecho con la cosecha obtenida después de la tercera recogida. Un poco de moho apareció en los ciclos segundo y tercero, pero creo que fue mi culpa por tener demasiada humedad y falta de ventilación. En cualquier caso, unas pulverizaciones de agua oxigenada mezclada 50/50 con agua de grifo directamente sobre el substrato y una buena aireación me permitieron librarme de él. Eso sí, son alrededor de un 25% menos potentes que otras que he probado en otras ocasiones (esto es, con estas necesito 2'5g para alcanzar los efectos que con otras alcanzo con 2g). Por otro lado, este kit me fue enviado gratuitamente y sin gasto de envío después de adquirir uno de la marca propia de Zamnesia que vino defectuoso (no creció absolutamente nada), por lo que una vez más he de felicitar al servicio técnico de Zamnesia por su eficacia y profesionalidad). Grew super easy, super fast, and I am quite satisfied with the yield after the third harvest. On the contrary, I have found them to be about 25% less potent than other strains (I need 2'5g of these to reach the effects that other strains will provide with 2g). On the other hand, this kit was sent to me for free after I purchased one from Zamnesia's brand from which nothing grew, so congratulations once again to Zamnesia's technical support for their efficiency and professionality).

You can't post a review because you are not logged as a customer

Log in / sign up
Hi, wie entferne ich die Pilze, die in das Substrat reingewachsen sind am besten? Danke im vorraus :)
administrator
This happens more often since mushrooms grow every way they can. The best thing is to wait until you start harvesting. As soon as you make your harvest you take out the cake from its plastic container. Please make sure you do this sterile and with care. When you've taken out the cake you carefully take off the mushrooms from the side and make sure you get everything of the mushroom so nothing is left. After this you put the cake back in it's container and you start the grow process from step one again. If you have any further questions please let us know. We're here to help.
sousou
2014-01-12 11:58:57
Did you now how much mushroom we need to eat for a standard trip and a strong trip ? i want to now that for to have a good trip :-)
administrator
While the recommended dose for mushrooms is dependent on many factors, general consensus is 15 to 30 grams of fresh mushrooms and 1.5 - 3.5 grams dried (due to the weight loss incurred during drying). This of course depends on the type of mushrooms. For the stronger mushrooms a lower dose is recommended.
Miguel Izco
2013-05-30 19:53:23
how long can be stored the unopened package?
administrator
Mushrooms are very robust creatures, but we highly recommend to start the growing process instantly after receiving your kit. If you need to store a kit, you can put it in the refrigerator - at 3-5°C the box will be preserved for at least 6 weeks. Important: store the box in an air sealed plastic bag to prevent contamination.
Ask a question
Restrictions
We do not ship this product to the following countries:
Germany, United Kingdom, Switzerland, Norway, Ireland
Please note that if your country is not on our general shipping list, we're unable to ship any item on our website to it. For more information check out the list here: Ordering and Shipping
Video (2)
Video: How To Prepare The Supa Gro 100% Mushroom Gro Kit

We show you how to use the Supa Gro 100% magic mushroom kit. This mind friendly cake containing pure mycelium from Supa Gro 100% will provide you with multiple flushes of strapping healthy cubensis mushrooms. With up to six flushes per kit and 600-900 grams per flush, this no sweat kit can't be beaten. Requiring nothing more than clean or gloved hands, the occasional squirt of water and a snug place to grow. This fun fungus is as easy as one two three.