Blog

3 min
Top 5 Feminized Sweet Seeds®

3 min
Zamnesia's list of the Top 5 Feminized strains by Sweet Seeds® will surprise you with vigorous plants that produce potent flowers within several weeks!
The 5 Best Selling Feminized Strains By Sweet®
Gather round cannabis cultivators - apparently quality and speed do go hand in hand! The top 5 feminized Sweet Seeds will surprise you with vigorous strains that produce potent flowers within several weeks! With only one exception, the strains listed below represent "F1" fast growing genetics. All 5 selections come from legendary seed bank Sweet Seeds and feature a diverse array of wonderful aromas and exceptional effects.
As these top-selling strains indicate, hybrids are becoming increasingly popular among cultivators looking to reap the rewards of both sativa and indica strains. The seeds listed below are versatile, adapting to both indoor and outdoor grow operations. Without further ado, here are 5 strains ushering cannabis cultivation into the future.
1. GREEN POISON F1 FAST Version®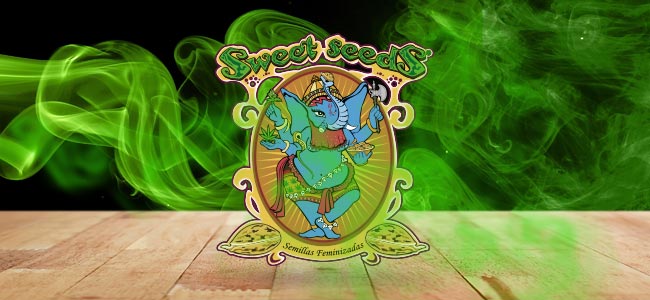 1st Prize Outdoor winner at VII Copa Asociación de Cultivadores de Cannabis de Villarreal, Green Poison F1 Fast Flowering is one of Sweet Seeds' top fast-flowering strains. Resulting from a cross between an elite clone of Green Poison and a 3rd generation genetic of Green Poison Auto, this feminized strain maintains the traits of an indica-dominant hybrid with a lightning-fast flowering period. The strain is ready to harvest just 6 weeks after starting the flowering phase. You'll know it's the right time when your plants have a robust covering of resinous buds.
The vigorous growth of the strain, as well as its resistance to mold, makes it an ideal option for cultivators of all experience levels. Green Poison F1 features a delicious taste of sweet fruit with floral hints that waft from the trichomes abounding throughout each plant. Indoor yields bear between 500-600g/m² while outdoor grows can yield up to 700g/plant. The strain encourages feelings of euphoria and pleasant relaxation.
2. CREAM CARAMEL F1 FAST VERSION®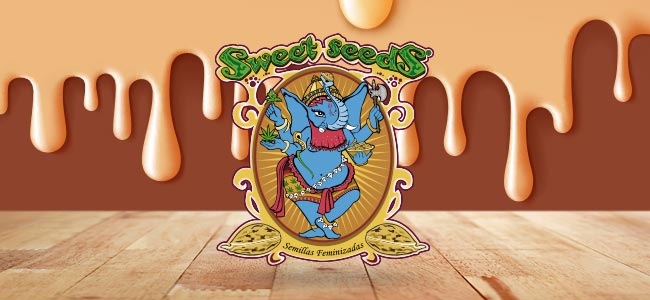 Cream Caramel F1 Fast Flowering is one of the most sought after selections from the Sweet Seeds catalog. This ultra fast-flowering, feminized and photoperiod-dependant strain has a 90:10 indica:sativa ratio. The strain originates from crossing a Cream Caramel clone with a 3rd gen autoflowering variety. Plants grow commensurate with normal indica-physical structure, culminating in a hefty layer of flowers.
Indoor plants are ready to harvest after 7 weeks of flowering, yielding 450-600g/m², while outdoor yields reach between 500-800g/plant. The powerful potential of THC in combination with the subtle strength of CBD makes this stain especially beneficial. The caramel aroma becomes more apparent as more and more buds appear. There is also a noticeable scent of earth retained from elder strain BlueBlack. The psychoactive effects of Cream Caramel F1 highlight the strong sedative potential of an indica with the euphoria of a sativa.
3. SWEET CHEESE F1 FAST VERSION®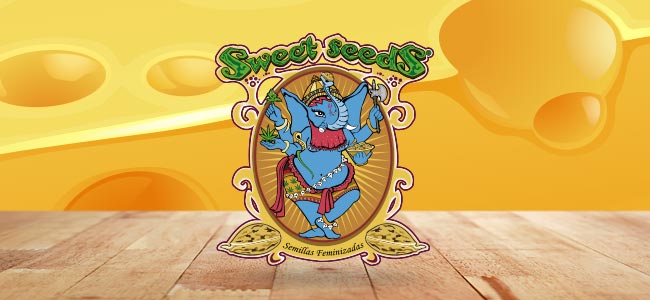 Sweet Cheese F1 Fast Flowering's distinctly Cheesy aroma and mighty hybrid flowers aren't the only great characteristics of this now classic work of art. Feminized and photoperiod dependant, this 40:60 indica:sativa split saves cultivators time and energy with a flowering period of 8 weeks. Outdoor harvests occur from late August to early September and can yield between 400-800g/plant! Indoor plants are optimized to grow homogeneously and sturdily, making this strain one of the most consistent you will find.
Matured flowers are dense and gorgeously coated with shimmery trichomes. Buds are hefty and long, making them pleasing to the eyes and the taste buds. Very few other strains combine the intoxicating aroma of heavy cheese and spice simultaneously. This innovative blend inspires feelings of happiness and creativity for smokers, without the feeling of anxiety that pervades some hybrids.
4. KILLER KUSH F1 FAST VERSION®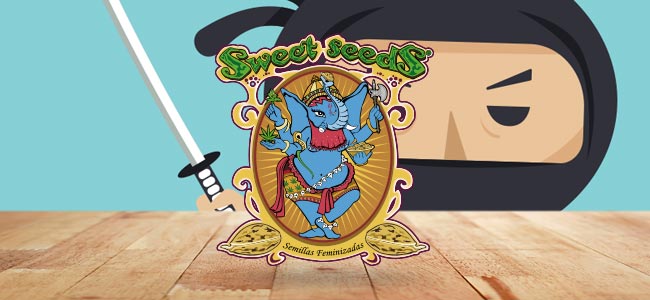 Hailing from famous parent strain OG Kush, Sweet Seeds' Killer Kush F1 Fast Flowering is a strain not to be missed. Like other varieties in the F1 catalog, Killer Kush is feminized and photoperiod-dependent, allowing for a 7-week indoor flowering time. Killer Kush is an indica-dominant hybrid that packs a punch with respectable levels of THC averaging above 20%.
Buds grow large on this strain, making for a plentiful and potent yield. Killer Kush highlights classic elements of Ocean Grow Kush with a new, quicker cultivation cycle. This allows growers to cultivate more cycles per year. Killer Kush F1 grows vigorously in outdoor operations, yielding between 350-600g/plant with an early September harvest. Indoor yields reach upwards of 400-600g/m². Killer Kush is an indica-dominant hybrid containing an 80:20 indica:sativa split. The strain carries a sweet, citrusy aroma alongside hints of Diesel.
5. SWEET NURSE AUTO CBD®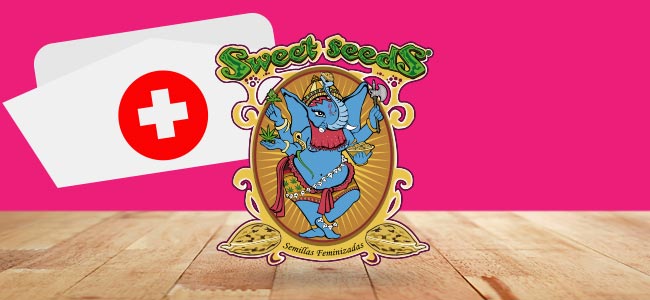 Sweet Nurse Auto CBD is an exciting addition to the Sweet Seeds catalog. This 5th generation genetic boasts an impressive THC:CBD ratio that lands between 1:1 and 1:2. Sweet Nurse Auto CBD is an autoflowering strain that is ready to harvest only 8 weeks post-germination, both indoors and out. Once matured, she produces one large, resin-covered central cola surrounded by a consistent covering of shimmering buds below. The strain varies in height, reaching anywhere between 60-110cm.
Sweet Nurse Auto CBD is unique as it retains some traditional psychoactive effects associated with THC, while also featuring beneficial CBD. These two compounds synergize to promote effects that are relaxing and subtle, but still evident. The strain's flavor profile includes a strong presence of sweet and citrus fruit, along with notes of Skunk and spice. As the name suggests, Sweet Nurse is the go-to for those seeking a genetic cannabis profile with restorative potential.
Written by: Zamnesia
Zamnesia has spent years honing its products, ranges, and knowledge of all things psychedelic. Driven by the spirit of Zammi, Zamnesia strives to bring you accurate, factual, and informative content.

Find out about our writers
---