Sumo Seeds: Seedbank Of The Month, January 2019
4 min
Zamnesia is excited to present our Seedbank Of The Month for January 2019. Sumo Seeds has won a number of cups and is dedicated to breeding the highest quality cannabis seeds for potency, aroma, and flavour.
SEEDBANK OF THE MONTH
Here at Zamnesia, we want to share our passion for all things cannabis with our fans and customers. Our desire is to source the best cannabis genetics on offer in the world today, then highlight them in our Seedbank Of The Month series. Sumo Seeds is a relative newcomer to the breeding scene, but they have made an indelible mark in the minds of growers and cup judges. Their high-quality genetics show a deep passion for and understanding of the cannabis plant and what contemporary customers desire.
SUMO SEEDS: SEEDBANK OF THE MONTH FOR JANUARY 2019
Sumo Seeds is a European cannabis seed company based in Barcelona, with roots in Maastricht in the Netherlands. They pride themselves on their diverse range of cannabis seeds accumulated after years of travel, experience, and research. Their comprehensive seed library includes in-house hybrids, cup winners, and hard-to-find, rare indigenous strains.
Currently, there are 42 strains on offer, from regular and feminized seeds to autoflowering hybrids and in-house cultivars. In an honest attempt to get customers growing what they need and not just what looks good in a pic, Sumo Seeds uses the novel approach of putting cartoons as the identification pic for each strain. This way, customers read up on the specifications for each strain to make sure they get the right seed for them. All photo galleries are real pics supplied by happy growers.
Sumo means strength, stability, and greatness, and that's something the breeders believe they offer in their range of fine marijuana genetics.
THE ACCOLADES SPEAK FOR THEMSELVES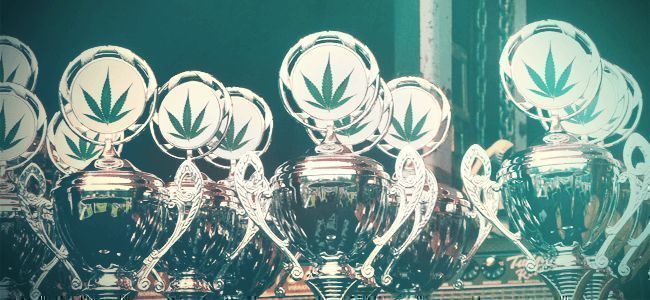 Since 2015, Sumo Seeds has been proving they have what it takes by reaping cannabis cups from all over Europe. Even against older, more experienced breeding houses, their attention to quality and genetic superiority has shone through.
From the very beginning, Sumo's OG Kush caught the judges' attention in 2015 when it won Best In Show at the Amsterdam Highlife Cup. Over the ensuing years, their Amnesia Ganja Haze placed first in a number of categories in other well-respected European cannabis quality tournaments. When not winning, they are in the top three with strains like Thunderstruck, Berries & Cheese, or Green Mango.
With a continued dedication to producing quality cannabis seeds, Sumo Seeds is set to make a stamp on the global cannabis scene. Not content to rest on their laurels, they continue to research and travel to develop and test new strains for their ever-expanding customer base.
With such a vivid and mouth-watering collection of outstanding cannabis, newcomers might find it intimidating when selecting the right strain for them. At Zamnesia, our passion is to recognise the pinnacle of the cannabis breeder's art form. Here, we have narrowed Sumo Seeds' extensive library down to 5 fabulous feminized favourites.
Top Sumo Seeds Strains
BERRIES & CHEESE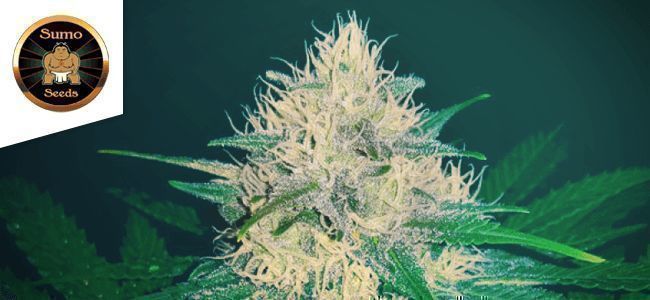 Berries & Cheese brings together two famous strains in a flavour-filled collision of cannabis royalty. The unique and intense aroma of the Cheese strain is complemented by the fruity freshness of a favourite in-house Blueberry. As an indica, Berries & Cheese has little spacing between the nodes and produces a large and compact central cola with a dense apron of heavily flowered lateral branches. This strain causes a strong body stone and a euphoric high, which also makes it ideal for potential pain relief.
Indoors, the intense aroma of Berries & Cheese will test your odour control system to the limit. It will be ready for harvest after 8–9 weeks of bloom, when the flowers have taken on a characteristic blue hue. Growing equally well outdoors in a sunny position, this strain will be ready at the beginning of October. Yields are typically very impressive for such a short and bushy plant.
THUNDERSTRUCK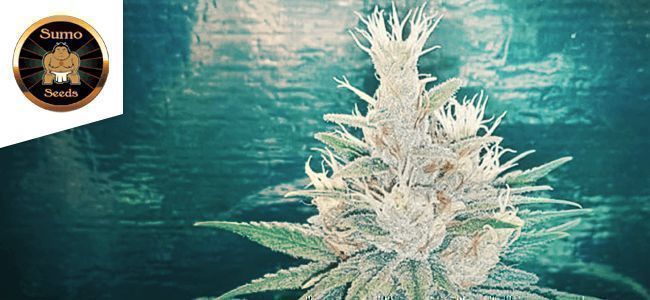 When smoking this strain, you will know you have been Thunderstruck. Indica genes dominate this profit-yielding hybrid, and its classic lineage means leaves and buds take on a blue tinge as plants mature. Orange pistils and generous layers of resin crystals stand out against the deeper foliage colours. A cross of Thunderberry and Old Afghani gives Thunderstruck her pleasing floral aroma and peppermint with mild grape aftertaste. The Afghani influence really boosts the yield and gives Thunderstruck her lasting euphoric high for all-day smiles.
Adapting well to indoor, outdoor, or greenhouse grows, Thunderstruck thrives in hydro, soil, and coco. Her indica genetics means she is as wide as she is high, with every branch weighed down with meaty buds. 60–100cm indoor and 100–140cm outdoor heights are typical, and the flowering period fills a grow room with intensifying floral aromas. Flowering takes 7–8 weeks indoors, with outdoor harvests beginning at the end of September.
AMNESIA GANJA HAZE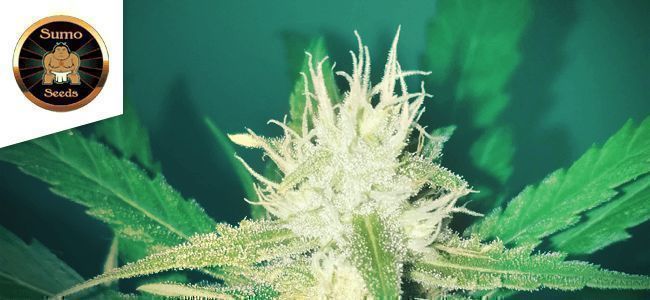 Amnesia Haze is one of the most respected cultivars in Europe, with a complex lineage that includes some of the most potent landraces from around the world. Crossing an Amnesia Haze with the in-house Silver Buddha Haze has produced this extraordinary sativa with a tart lemon, fruit, and Haze spice aroma. With one of the highest THC ratings on the market, Amnesia Ganja Haze produces an intense cerebral impact with little body load. It sparks creativity and conversation, and is ideal for stress relief or migraine.
Growing robustly in any substrate, Amnesia Ganja Haze takes well to the ScrOG method. Without training, it can become quite a large plant and can grow up to 190cm tall with substantial volume. The sativa dominance means 11–12 weeks of flowering must pass before it is time for harvesting. Outdoors, large, characteristically sativa plants develop that can reach an impressive 3m in height. In warmer climates, its long, tight clusters of resin-crusted buds are ready after only 8–9 weeks. This is classic sativa power that is well worth the wait.
AK FULL AUTO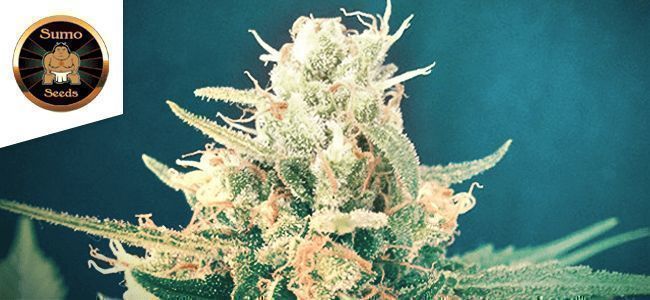 AK Full Auto is the autoflowering version of the Ultimate AK cultivar. This AK-47 hybrid was crossed with Big Bud to increase yields, then crossed again with a ruderalis to make this easy-to-grow and heavy-yielding autoflower. Resilient to cold and high temperatures, this strain brings a new meaning to "easy-to-grow". It is low-maintenance and requires little nutrients. The well-balanced indica/sativa mix gives a sour, spicy, and sweet flavour, a pleasant body load, and an intense sativa-style head buzz. Its all-round resilience and ease of growth will make novices look like pros and pros look like superstars.
Equally at home indoors and out, AK Full Auto grows and flowers rapidly. This small but heavy-yielding strain reaches 40–70cm indoors and is ready after 9–10 weeks from seed. A light cycle of 20/4 is recommended for best results. Outdoors in a generous pot (at least 11 litres) and in a warm sunny position, she will stretch up to 100cm and be ready for harvest 3 months after germination. There is little lateral branch development, with most of the power going into developing a central cola.
WIN FREE GOODIES WITH EVERY NEW "SEEDBANK OF THE MONTH"!
Former Seedbanks Of The Month, like the one you are reading about now, deserve eternal attention from us here at Zamnesia! Read about past and present honorees, and continue to visit our blog for the honorees of the future. Each new month highlights yet another stellar seedbank, kicking off a new round of awesome promotions and surprise giftings pertaining to that specific brand. So go ahead: once you are done here, visit this month's new Seedbank Of The Month, and take advantage of goodie giveaways!