Strain Hunters: Seedbank Of The Month September 2019
5 min
Strain Hunters is much more than just a seedbank. They have introduced game-changing cannabis genetics to the world through their efforts of "hunting" and breeding landrace strains.
Zamnesia is proud to feature Strain Hunters as Seedbank of the Month for September 2019! Strain Hunters is just one of the many faces of Green House Brands, the most awarded cannabis brand in existence today. Sister brands include Green House Seed Co., Green House Feeding, GHmedical, Strainhunters Foundation and Green House Coffeeshops.
Read on to see how Strain Hunters harnesses passion and expertise to deliver some of the most unique and exotic cultivars to the masses. As the outdoor growing season rages on, no seed catalogue proves more inspiring than that of Strain Hunters' top-quality selection.
SEEDBANK OF THE MONTH: STRAIN HUNTERS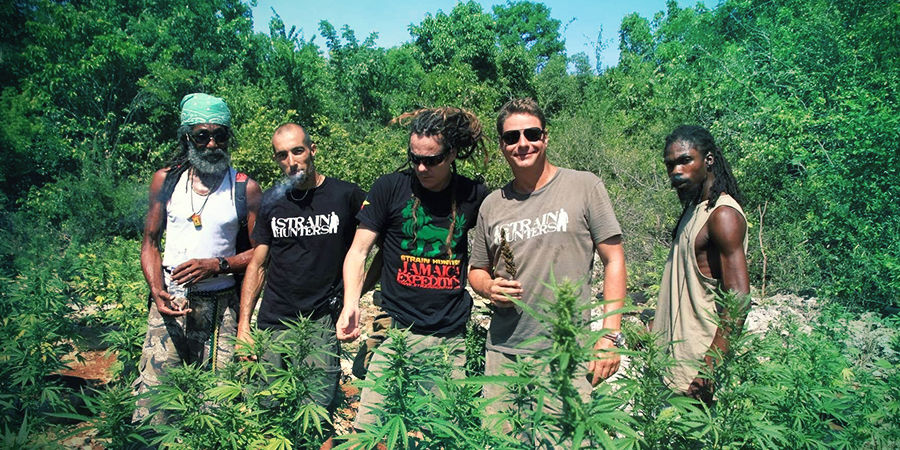 Most people will be familiar with Strain Hunters from watching the documentary series of the same name. Viewers follow Arjan Roskam and Franco Loja as they travel to far-away locations and hunt down and preserve some of the rarest landrace cannabis genetics on Earth.
As the list above suggests, to call Strain Hunters a seedbank is a massive understatement; the crew behind these projects has changed the cannabis game in the Western world. The have introduced genetics into the market that have gone on to create some of the most beloved strains around.
Green House Seed Co. is the result of breeding these legendary landrace strains into cultivars suitable for commercial use. This side of the company has achieved the unimaginable, winning countless awards—but it's the effort put into Strain Hunters that has enabled this profound success.
STRAIN HUNTERS: THE MISSION
Strain Hunters was founded on the premise that cannabis, as as species, is in real danger. Sure, there are grow rooms full of the plant all over the planet, but these all stem from a stock of landrace genetics that is gradually growing smaller. In nature, landraces interbreed for generations in small isolated pockets.
This creates incredibly stable genetics with distinct characteristics and reliable phenotypes. These specimens provide high-quality genetics for breeding programmes, and all of them harbour unique cannabinoid profiles that are of extreme interest to the cannabis industry as a whole.
Strain Hunters follows founder Arjan Roskam, fellow Strain Hunter Franco Loja, and others around the world as they cross borders, ascend mountains, and follow rural dirt tracks in search of this genetic gold. It's a rare insight into the location of these specimens, as well as the communities that use them for sustenance.
But Strain Hunters isn't just about improving cannabis genetics. The founders were incredibly alarmed at a United Nations initiative to wipe out all cannabis plants from the face of the Earth, removing the plant from existence. Such an ignorant and evil move would have devastating effects on biodiversity, medicine, and science.
Strain Hunters took it upon themselves to intervene, and began travelling to remote locations in search of landrace genetics that are facing extinction at the hands of habitat loss and controlled eradication.
Strain hunting became a way of life for the crew. They poured great time and effort into planning such extreme trips into the worldwide wilderness. However, the reward was worth it. They managed to secure and preserve a large database of genetics.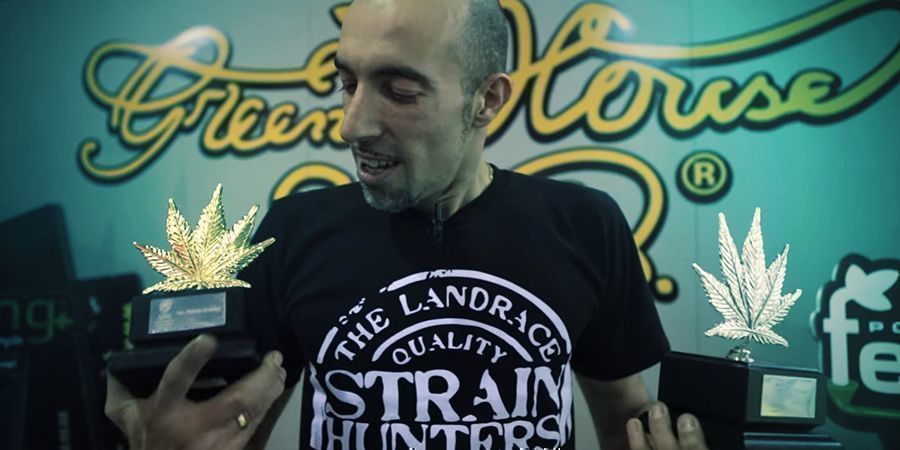 Unfortunately, among all of their success, tragedy struck along the way. Franco Loja sadly passed away at the age of 42 whilst investigating the benefits of CBD for those suffering with Malaria. Franco was a pillar of Strain Hunters, and those who have seen the series will remember how he broke down language barriers, struck instant rapport with the locals, and rejoiced at finding fields of stellar cannabis genetics.
Franco contracted Cerebral Malaria in the Democratic Republic of Congo whilst trying to help find a way to beat the disease using cannabinoids. Although his passing away was tragic and untimely, his immense legacy has changed the cannabis world forever. The strains he helped procure are spreading all over the world, and there's no doubt the cannabinoids within them are helping to relieve ailments on a daily basis.
SPECIAL ACCOMPLISHMENTS
The Strain Hunters documentary series is a profound accomplishment in itself. But praise needs to be given to the incredible genetic specimens that stemmed from it. The Green House brand can call themselves the most successful cannabis business in the world.
Their carefully crafted strains have won 40 High Times Cannabis Cups, 17 Highlife Cups, and many other international awards. After 25 years of "hunting", the company now offers over 20 high-quality strains as a result.
FUTURE PLANS
As well as creating genetics that have taken the world by storm, another huge achievement of the company is the Strain Hunters Foundation, a non-profit founded in 2007. The foundation aims to support communities in some of the poorest regions of the world.
They are currently helping children attend schools, teaching locals cannabinoid-based medicine, raising money for soup kitchens and agricultural developments, and building homes and roads. You can help with their effort by volunteering or donating here.
Friends and family of Franco also helped to set up the Franco Loja Foundation, in memory of the cannabis legend. Donations given to this foundation will help to secure the financial future of Franco's family.
COOL COLLABORATIONS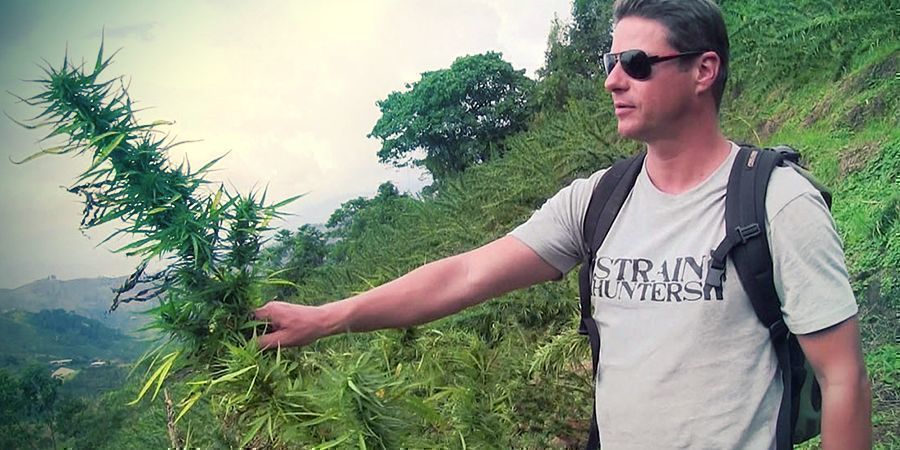 Arjan Roskam, the King of Cannabis, recently collaborated with Vice to produce Kings of Cannabis, a full-length documentary. The film follows Arjan and his strain-hunting crew in Colombia as they navigate challenging terrain, military checkpoints, and stunning environments to locate a whole new generation of cannabis genetics.
The VICE crew covered the most recent Congo expedition as a VICE Special, which has been featured on HBO. There are plans for next year as well, and preparations are being made to bring fans a new episode that will air in 2020.
THE BEST STRAIN HUNTERS CANNABIS STRAINS
Having won so many awards, it's hard to pick the best strains the company has to offer. However, some certainly stand out from the crowd and offer something unique. The list below is our attempt at selecting the best Strain Hunters genetics available.
1. MONEY MAKER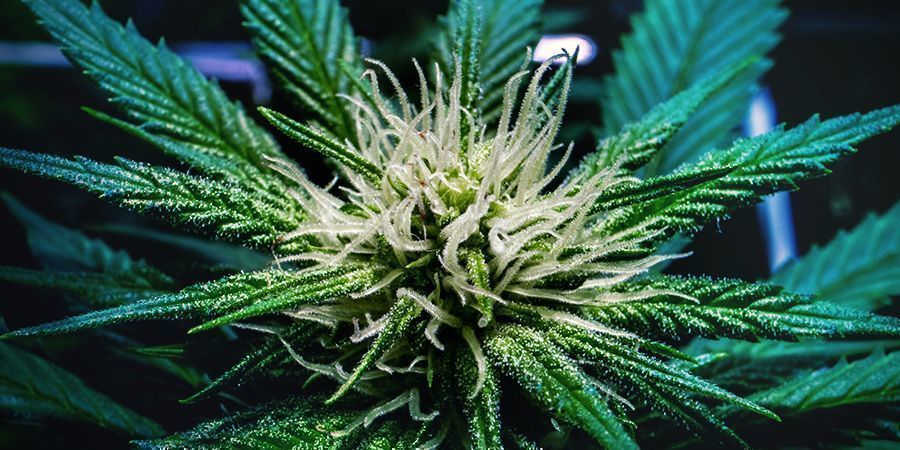 Money Maker is an indica-dominant queen containing 70% indica genetics and 30% sativa. She was crafted in the breeding room using parent strains Original Master Kush, Hindu Kush, and Skunk. Smoking a bowl or blunt loaded with these flowers will result in an instant high that is meditative and very stoning, making the legs feel heavy. Her effects are therapeutic in regard to insomnia, pain, and lack of appetite.
Money Maker grows to short heights, yet is highly productive and can easily generate 1kg/plant when cultivated outdoors.
2. DAMNESIA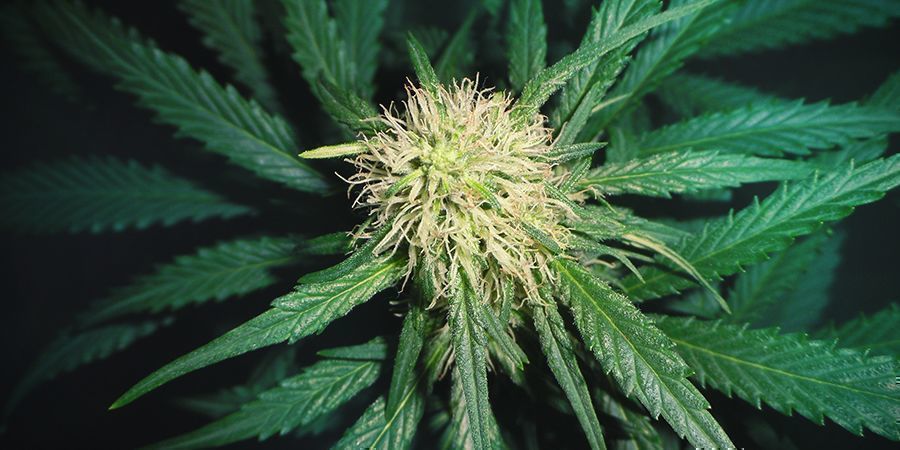 Damnesia is a closely balanced strain that features 60% sativa genetics and 40% indica. This stunning lady descends from parent strains A.M.S. and Amnesia Haze, and produces long and thick colas abundant in resin. The high creeps in over time and offers a cerebral, social, and fun experience when in full effect. Medicinal users will find that Damnesia works well for cases of pain and reduced appetite. These large flowers pump out a terpene profile defined by notes of fruit, sandalwood, and black pepper.
Damnesia maintains a medium height throughout the grow cycle and features a flowering time of approximately 9 weeks. Indoor plants yield up to 900g/m², and outdoor plants are capable of providing 1kg/plant.
3. WHITE LEMON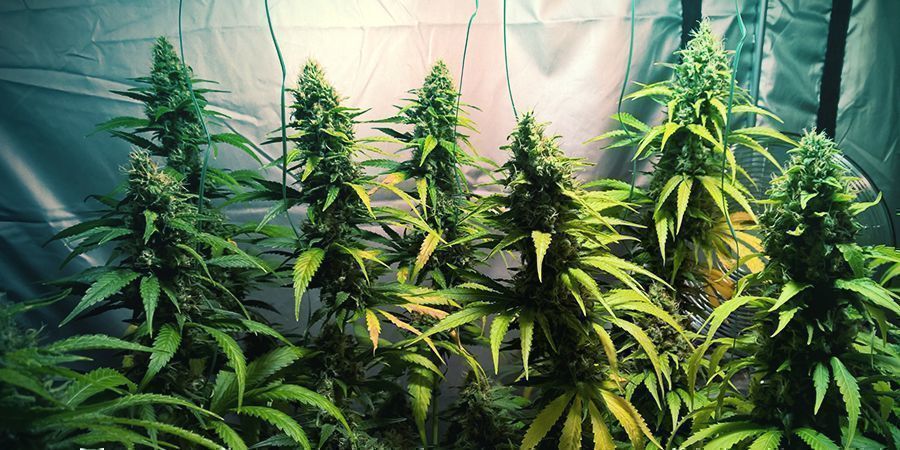 White Lemon is a perfectly balanced strain with 50% sativa genetics and 50% indica. She offers the best of both worlds, providing a high that starts out cerebral and gradually tapers into a stoney body high.
She was created from a combination of El Nino and Super Lemon Haze, with the best traits of each parent clearly shine through. From El Nino she inherited bud density, and from Super Lemon Haze she boasts an incredible terpene profile. These buds emit a strong odour of nuts, spices, citrus, and cedar.
White Lemon has a flowering time of around 9 weeks and grows to a medium height. Both indoor and outdoor crops provide significant yields.
4. WHITE STRAWBERRY SKUNK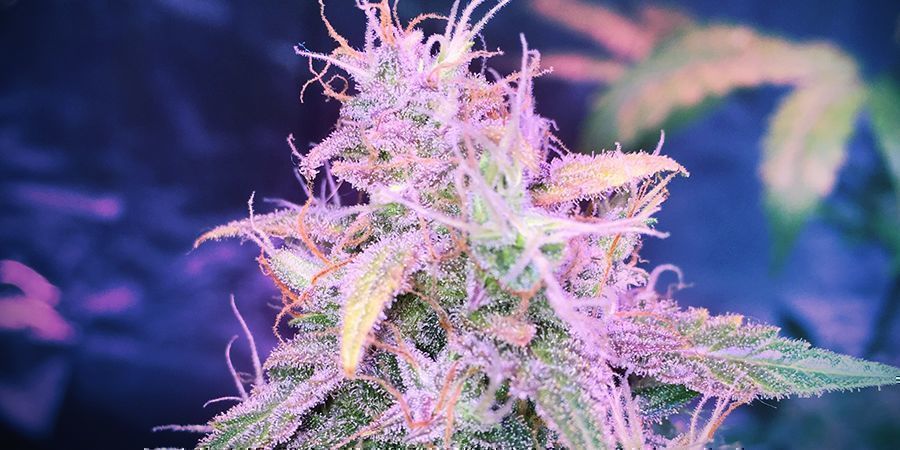 As you can probably tell by the name, White Strawberry Skunk was bred with taste in mind. This cultivar produces a massive central cola surrounded by many smaller ones. Her flowers are incredibly dense and emit a potent scent of fruits, sweetness, and cream.
Mouthwatering tastes of strawberry and earth make her a moreish delight. The high sets in slowly, with effects that target both the body and mind simultaneously, elevating mood and inducing a slight euphoria.
White Strawberry Skunk grows to a medium-tall height and has an average flowering time of 9 weeks. Indoor plants yield around 800g/m².
5. AFGOOEY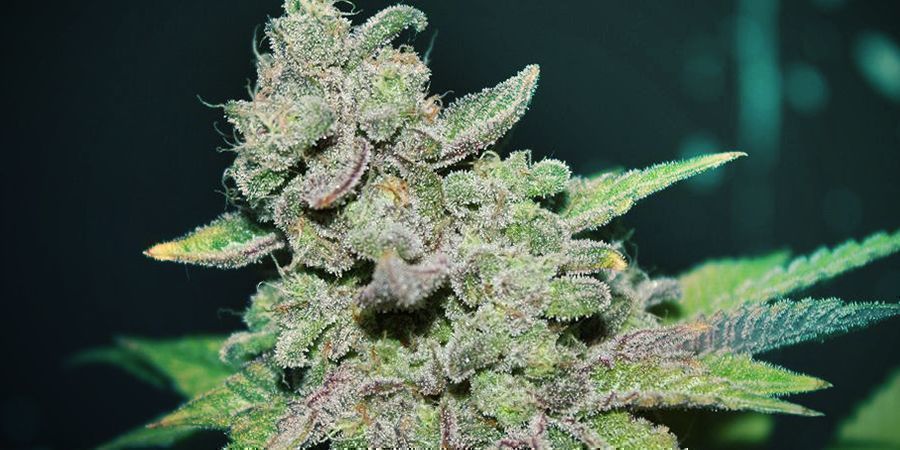 Afgooey is an indica-dominant specimen that stems from parent strains Afghan and Maui Haze. This short plant packs a stoning punch that melts the muscles, dissolves stress, and ramps up the appetite. Her fruity taste and aroma make her a great addition to edibles that launch the user into a long-lasting and intense experience. Suffering from low mood or apathy? Afgooey will take care of that.
Afgooey maintains a short height and is thus a good candidate for stealthy growing operations. She features a breezy flowering time of 8 weeks and provides a large yield.
GET FREE GOODIES WITH EVERY NEW "SEEDBANK OF THE MONTH"!
Former Seedbanks Of The Month, like the one you are reading about now, deserve eternal attention from us here at Zamnesia! Read about past and present honorees, and continue to visit our blog for the honorees of the future. Each new month highlights yet another stellar seedbank, kicking off a new round of awesome promotions and surprise giftings pertaining to that specific brand. So go ahead: once you are done here, visit this month's new Seedbank Of The Month, and take advantage of goodie giveaways!