Amsterdam Genetics: Seedbank Of The Month August 2019:
4 min
Amsterdam Genetics has been breeding top-quality cannabis genetics for decades, creating some of the most stunning varieties loaded with tasty terpenes and high levels of THC.
Summer is now in full swing. The sun is shining, the vibes are chill, and everything is looking luscious and green. To complement this lively time of year, our selection for Seedbank Of The Month is a company that has bred some of the dankest weed around, strains that make summertime adventures and smoke sessions that much more special.
SEEDBANK OF THE MONTH: AMSTERDAM GENETICS
Zamnesia is excited to announce Amsterdam Genetics as Seedbank Of The Month for August 2019! This cannabis company has been around since the early days of the coffeeshop scene in Amsterdam, a city that was destined to become the cannabis mecca of Europe. AG is a multifaceted organisation that has a hand in cannabis genetics and hospitality, and was founded by some of Amsterdam's leading entrepreneurs. These avenues have enabled the company to provide their award-winning products directly to their customers in a cosy coffeeshop setting close to central Amsterdam.
The breeders behind Amsterdam Genetics have been producing high-quality cultivars since 1995. Decades of experimentation have led them to develop world-famous and award-winning autoflowering seeds, feminized seeds, and regular cannabis seeds. The company is dedicated to the art and science of cannabis breeding, and strongly believes in true quality genetics. They ensure that the seeds they send out to their customers are high-grade and of premium quality.
Amsterdam Genetics highly values their customer base, and understands the reservations some individuals feel when ordering cannabis seeds online. To ease this process, the company goes to great lengths to maintain customer privacy.
As well as creating stunning cannabis strains such as White Choco Autoflower, Amazing Haze, and Strawberry Glue, Amsterdam Genetics has also been innovating other sectors of the cannabis world. The company has developed high-quality CBD cosmetics such as hemp oil soaps and CBD body and hand cream. They are also responsible for the industry-shifting creation of The Weezy smoking pipe and Jack-Pods, a smoking system that uses Nespresso-like pods to provide an instant, clean, and effective high.
Now that we've gotten to know Amsterdam Genetics, let's take a look at some of their most impressive strains.
WHITE CHOCO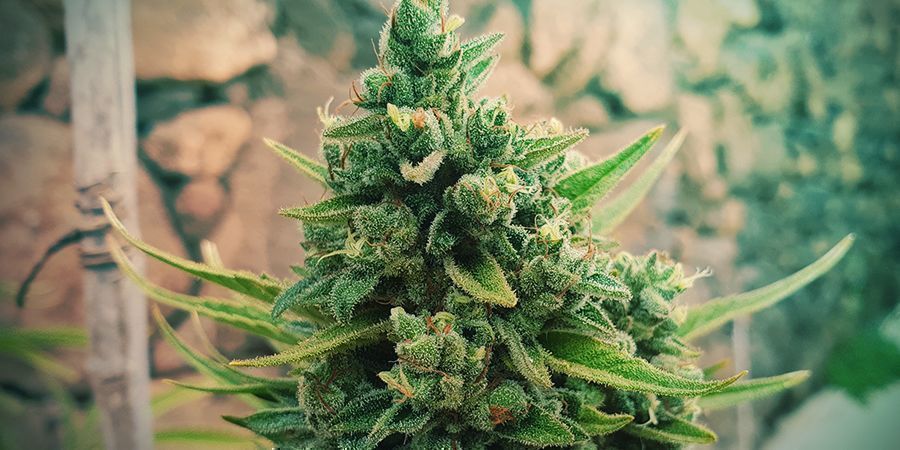 White Choco is a hugely popular strain within the coffeeshops of Amsterdam. There's a couple of reasons for this. For one, just a whiff of her flowers will cause the mouth the water. The terpene profile present in the buds generates pungent aromas and flavours of chocolate, sugar, and a subtle hint of spice. This all leads up to a smoke that induces a balanced high, jolting the mind awake whilst relaxing the body. White Choco features an even split of 50% sativa genetics and 50% indica, and was created by crossbreeding parent strains White Russian and Chocolope.
The sativa genetics make themselves apparent in the growing traits of this strain. White Choco is productive and provides some big yields. Indoor plants will yield around 500g/m² and grow up to 150cm. Outdoor plants provide up to 500g/plant and will soar to heights of between 2–3m.
WHITE CHOCO HAZE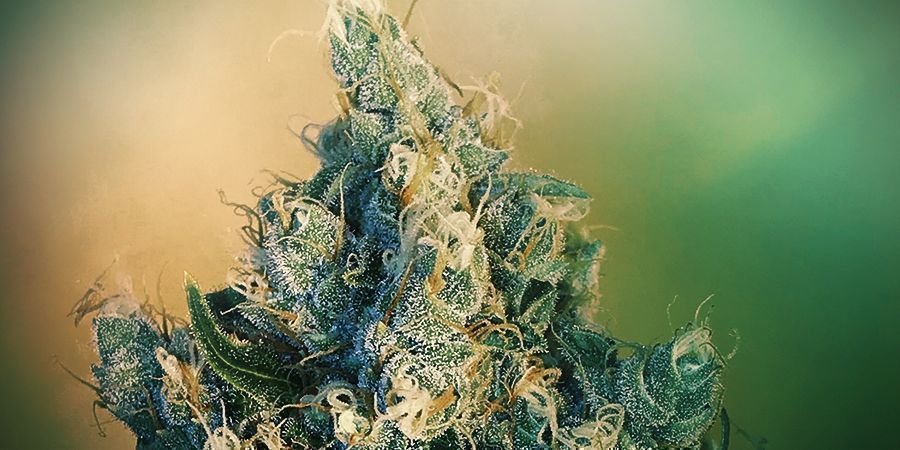 White Choco Haze is a descendant of White Choco. Amsterdam Genetics took the sugary and potent original and bred her with Mexican Haze to create a sativa-dominant cultivar that still maintains immaculate tastes of chocolate whilst providing a more energetic and cerebral high. This breeding project resulted in a strain that features 80% sativa genetics and produces a THC level of 20%. The high is very fast-acting and hits the mind with creative thoughts and motivation. Terpenes brought over from Mexican Haze contribute a hint of fresh melon.
In true sativa fashion, White Choco Haze grows tall and lanky. Indoor plants max out at a height of 150cm and yield approximately 550g/m² after 9 weeks of bloom. Outdoor plants grow to tree-like heights of 3m and provide up to 600g/plant.
BLUE MAGIC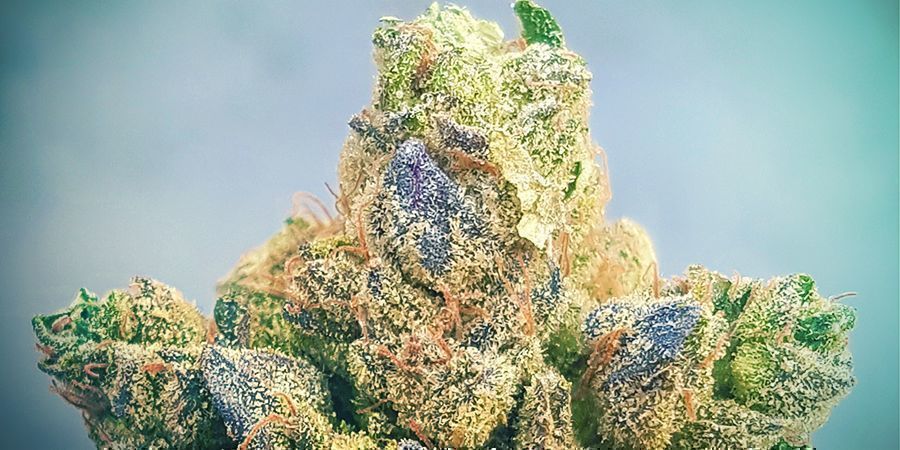 Blue Magic is one of Amsterdam Genetics' powerhouse indica strains. She was created in the breeding room using parent strains Headband and Green Magic with the aim of producing a highly indica-dominant cultivar. Designed to induce euphoric, meditative states and a body high that causes a physically heavy state of relaxation, this 90% indica is augmented by a terpene profile with contrasting yet complementary notes of spice and sweetness. Blue Magic buds produce a high THC level of around 21% alongside a low CBD content of 0.7%.
Blue Magic produces a medium yield both indoors and outdoors, reaching an average and easily manageable height in both environments. Expect a flowering time of between 9–10 weeks.
AK CHOCO KUSH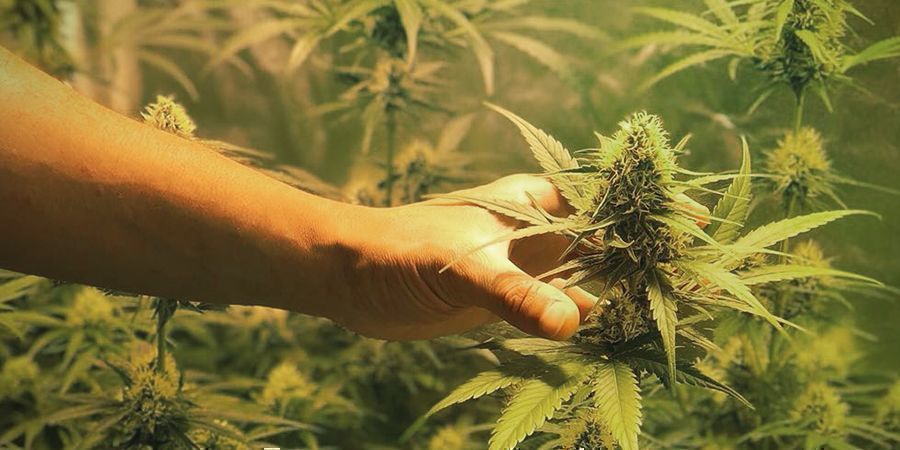 AK Choco Kush is the culmination of two prime genetic specimens. Amsterdam Genetics bred world-famous hybrid AK-47 with Kush descendant Choco Kush. This ambitious merging of genetics created a heavily indica-dominant hybrid with strong therapeutic potential when it comes to stress, sleeping issues, and some kinds of pain. AK Choco Kush is locked and loaded with 21% THC, alongside a CBD content of 4%. The high is euphoric, meditative, and adds a pleasant weight to the eyelids. Each hit of this strain is infused with tastes of chocolate and sweetness.
AK Choco Kush has a flowering time of 8–9 weeks and produces good yields both indoors and outdoors. Indoor plants will put out up to 600g/m² and grow to a height of up to 150cm. Plants grown outdoors in containers or garden beds will peak at a height of 250cm and produce a maximum yield of 500g/plant.
TANGERINE G13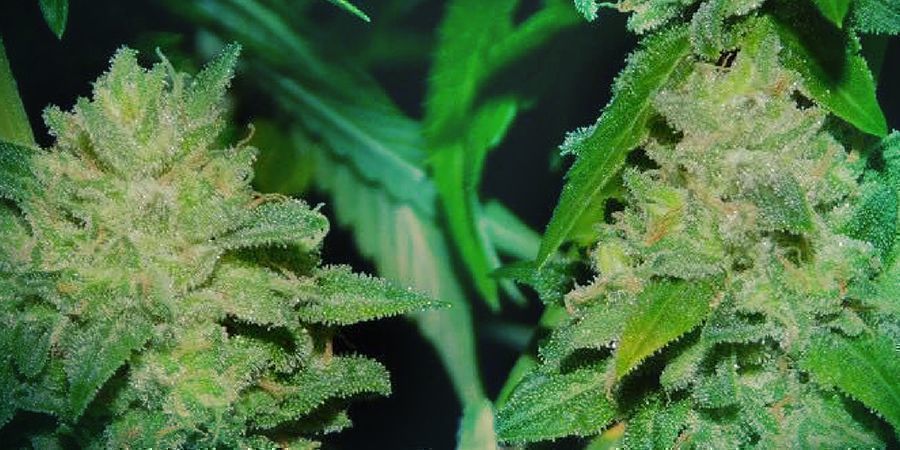 Tangerine G13 was created by combining potent indica variety G13 with a fruity sativa by the name of Tangerine. This contrasting duo levelled each other out and produced a closely balanced cultivar with 60% indica genetics and 40% sativa. Walking into a grow room full of Tangerine G13 will immediately hit your olfactory system with potent notes of tangerine citrus. The terpene profile within these flowers is delicious and makes the strain a great candidate for crafting edibles. A THC value of 20% means she hits hard and fast with a high that soothes the body and mind for hours at a time.
Tangerine G13 produces good yields indoors and outdoors after a flowering time of 10 weeks. Indoor plants produce 400–500g/m² of frosty, light green flowers and grow to heights of between 120–150cm. Plants grown outdoors take advantage of the additional space, growing to 150–250cm and yielding up to 600g/plant.
WIN FREE GOODIES WITH EVERY NEW "SEEDBANK OF THE MONTH"!
Former Seedbanks Of The Month, like the one you are reading about now, deserve eternal attention from us here at Zamnesia! Read about past and present honorees, and continue to visit our blog for the honorees of the future. Each new month highlights yet another stellar seedbank, kicking off a new round of awesome promotions and surprise giftings pertaining to that specific brand. So go ahead: once you are done here, visit this month's new Seedbank Of The Month, and take advantage of goodie giveaways!