Female Seeds: Seedbank Of The Month May 2019
4 min
Zamnesia's selection for May's seedbank of the month is... Female Seeds! Founded by master breeder Ferry Elsinga, the team creates female seeds unlike any others on the market. Find out what makes this seedbank extra-special.
Every month here at Zamnesia, we like to honour the hard and consistent work of those who present us with those marvelous little time capsules we call seeds. To kick off may 2019, we selected Female Seeds.
This year, they prepare to transition their business from a tightly knit best-kept secret to a wider-reaching, mainstream operation, ready to take over the world of cannabis breeding. This legendary seedbank is a hidden treasure amongst master cultivators around the globe. Founded in 2003, the company never required any marketing funds to staple itself to the top of the scoreboard; their product spoke for itself.
2018 marked Female Seeds' 15th anniversary, and they're still going as strong as ever. They continue their commitment to being socially and environmentally responsible while creating some of the most exciting new strains on the market to date.
SEEDBANK OF THE MONTH: FEMALE SEEDS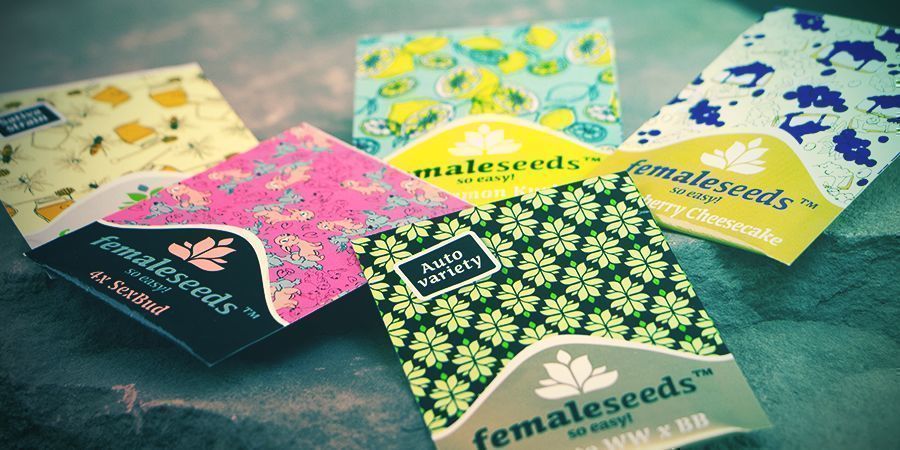 Female Seeds is the brainchild of Ferry Elsinga, a former technical engineer who, early on, discovered that the 9 to 5 corporate grind did not suit him. Fueled by his passion for plants and nature, he moved to Amsterdam in the '80s, going on to become a master breeder. He was practically at ground zero when visiting the first cannabis-specific grow shop ever to exist, Positronics. One thing led to another, and soon, Ferry was breeding seeds for them. This collaboration led to the creation of some revolutionary strains like Early Mist, Ice, and Hollands Hoop.
Ferry was also responsible for perfecting the already prized Northern Lights, Neville's Haze, and Bubblegum. He made waves when he managed to isolate the infamous red phenotype from a top-shelf Skunk line, which he named Skunk Special.
Curiously, into the '90s, Ferry was a pioneer in experimenting with ruderalis genetics to obtain early-flowering strains. Little did he know that a mere decade later, the wonderful world of autoflowering strains would revolutionise the market. He created Early Sativa, which as the name implies, significantly cut down the seed to harvest period, making it possible to grow completely mature outdoor sativa crops in more temperate climates. Ferry also bred Aurora Indica for Nirvana Seeds in 1993. A year later, he created the renowned and revered ICE®.
Moving forward into the 2000s, Ferry kept perfecting his techniques and experiments until Female Seeds was established in 2003. Using unique methods to create female seeds (not "feminized" seeds), Ferry and team were immediate standouts. In fact, they were so successful from the outset that demand exceeded supply. In 2010, the release of White Widow x Big Bud put Female Seeds on the map due to its astounding success.
Female Seeds has a full line of hybrids tailored to even the most demanding of growing conditions. Now, the company looks to the future to expand their lasting influence in the world of high-quality cannabis genetics.
TOP 3 FEMALE SEEDS CANNABIS STRAINS
It was nearly impossible to choose our three favourite cannabis strains from the brilliant genetics in the Female Seeds catalogue, but after much deliberation, we did it. Here are our top picks.
CHEM OG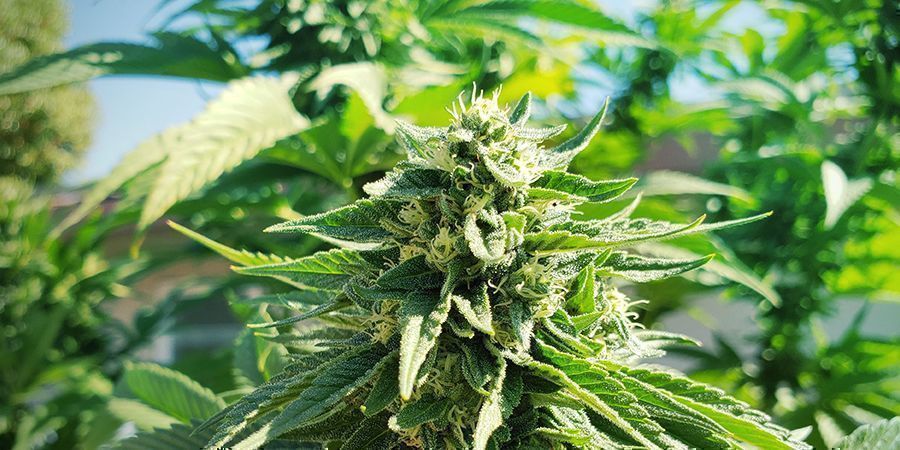 To create this potent hybrid, Female Seeds brought together SFV OG Kush and Chemdawg '91. Both parents are at the top of their class with filter-busting aromas, distinctive flavours, and ceiling-free highs. While Chem OG plants produce big, resin-saturated buds that would make even the most seasoned pro grin with pride, they're easy enough to grow that even inexperienced growers will be happy with their net yield.
The buds have a near-perfect formation, swelling into massive, rocky, golf-ball-sized nuggets that bristle with frosty trichomes. As they mature, the smell intensifies quickly for a permeating bouquet that oozes with pungent notes of tart citrus and diesel fuel. The flavour, once cured, is a perfect match.
Whether smoked or vaped, Chem OG's high starts with a soft cloud of euphoria and energy before settling down into a luxurious indica stone that's more like a warm hug than a hammering couchlock. Backed by genetics that have stood the test of time, Chem OG is destined to satisfy a new generation of growers.
AUTO WHITE WIDOW X BIG BUD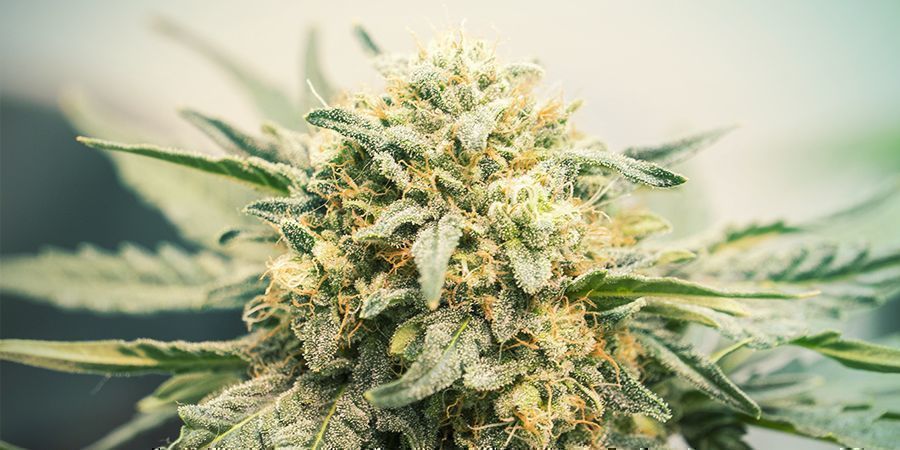 Two classics come together to bring you Auto White Widow x Big Bud by Female Seeds. This autoflowering hybrid produces plants that are vigorous from the start, and don't let up until harvest. The plants look way too branchy and open at the beginning, but they'll fill in right before your eyes as the buds pack on. By the time they reach harvest just 10–12 weeks after germination, the resin-coated flowers will be enormous and totally covered in visible trichomes that glisten as they reflect every bit of available light.
Even before they're cut, the tempting mix of fruit and Skunk will assault your nose, and the aroma carries through from the cure to the jar. The taste is very similar, but with a bit more acidic lemon—a little sour, a little pungent, but pleasant just the same. It's a classic flavour that practically screams high-quality weed.
The high has a distinct indica lean with a deeply relaxing full-body buzz. Enjoy a little for a relaxing evening binge-watching your favourite flix; overdo it, and you'll be out for the count.
View Auto White Widow x Big Bud
MAROC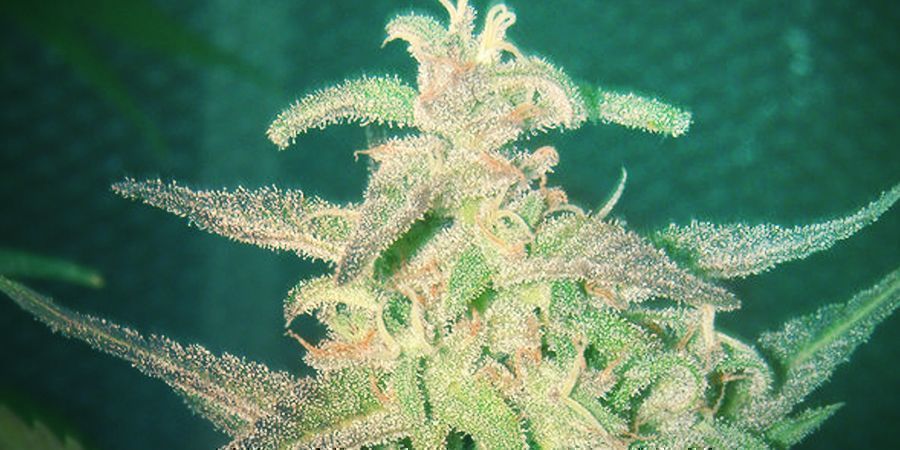 If you live in an area where the growing season is short, you should give Maroc a try. Plant this fast-finishing outdoor strain in a sunny spot once all danger of frost is over, and it'll be ready to harvest by early September. Indoors, they only need 7 weeks of bloom on average.
Based on an old, landrace strain from Ketama, Maroc only produces moderate yields of slender, floral-scented buds, but the thick frost more than makes up for any lack of bulk, especially if you like to make oils or other types of extracts. This is most definitely a case of quality over quantity.
Maroc has a pleasant taste and a mellow high that's subtly euphoric. The gentle, understated effect appeals to cannabis enthusiasts looking for a functional, daytime smoke as well as infrequent users and medical marijuana patients.
WIN FREE GOODIES WITH EVERY NEW "SEEDBANK OF THE MONTH"!
Former Seedbanks Of The Month, like the one you are reading about now, deserve eternal attention from us here at Zamnesia! Read about past and present honorees, and continue to visit our blog for the honorees of the future. Each new month highlights yet another stellar seedbank, kicking off a new round of awesome promotions and surprise giftings pertaining to that specific brand. So go ahead: once you are done here, visit this month's new Seedbank Of The Month, and take advantage of goodie giveaways!