FastBuds: Seedbank Of The Month August 2018
4 min
Picking a new seedbank of the month is no easy task. Our stringent list of requirements must be adhered to while maintaining the absolute best-quality weed. FastBuds ticks every box, and best of all? Their strains are some of the fastest-flowering on the market. Good things don't only come to those who wait.
Another month, another featured seedbank from the Zamnesia hall of fame. That's not to say any one month holds particular sway—each selection is carefully scrutinised and researched to ensure they are genuinely worth the status of being named a top industry player. August brings us the brainchild of 3 longtime friends who had a similar vision: the best possible weed in the shortest conceivable growing time.
What makes FastBuds different? Not a bit of flavour, aroma, or dankness is forfeited in exchange for fast flowering times. Some might say they are the "triple threat" of the cannabis world, boasting high-quality seeds, speedy genetics, and years of expertise.
SEEDBANK OF THE MONTH: FASTBUDS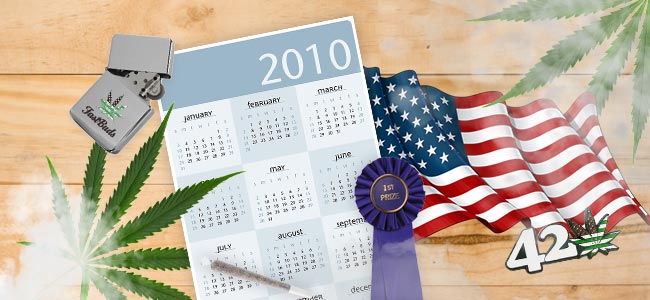 A relatively new player in the field, FastBuds came from humble beginnings in 2010. Realising the cannabis market lacked something, FastBuds was born. That "something" would become their catalogue of world-renowned autoflowering strains spanning America and Europe. The list of cannabis companies with international success is not a long one; however, the team at FastBuds go straight to the top, especially when you find out the number of awards they have won for producing some of the best autos on the market.
Based in the sun-drenched hills of California, the setting was perfect for their vision: top-of-the-range genetics, desirable traits, rich and complex aromas, with some incredible colouring to match. Crossing Americas best-known strains with autoflowers was just the beginning.
The team continue to push for that "hit" strain. Never being fully satisfied with one's own products is an admirable quality. Given growers can adopt the "if it ain't broke, don't fix it approach" the market can become saturated, with clones on clones on clones. Weed should be diverse and exciting, just like the spectrum of strains FastBuds offers.
Discontent with developing run-of-the-mill strains, their hunt for unique, market leading hybrids led FastBuds to produce some of the highest potency CBD strains. They hope that the in-depth research undertaken and their expertise will support CBD's use in modern medicine.
One thing that strikes us at Zamnesia is just how accessible FastBuds has made growing marijuana. Strains combine carefully selected phenotypes mixed with premier Canadian ruderalis. Most growers would assume such an exclusive pairing requires expert care. Instead, some of their strains can be grown in a window box and left to fend for themselves, while still producing respectable yields and dank buds. That's like cannabis witchcraft!
FastBuds features a strain to suit every user's requirement. Sativa and indica-dominant hybrids are both available, with the entire lineup comprised of 22 carefully sought out, immensely desirable seeds. If you have not had the pleasure of meeting their friendly team at the world's most significant cannabis events, then allow us to shed some light on our top picks from the FastBuds seed catalogue.
THE TOP 5 FASTBUDS CANNABIS STRAINS
By no means disregard the rest of the product range available from FastBuds. Instead, consider our top five picks as a preview to their great selection. Each variety comes lovingly packaged and thoroughly enjoyed. What a chore picking a seedbank of the month has become!
An indicator of the attention to detail behind FastBuds, each strain description comes with a "flavour" classification at the top of their respective listing. Immediately, new and returning customers can pick a strain to suit their liking based on its essential attributes.
LSD-25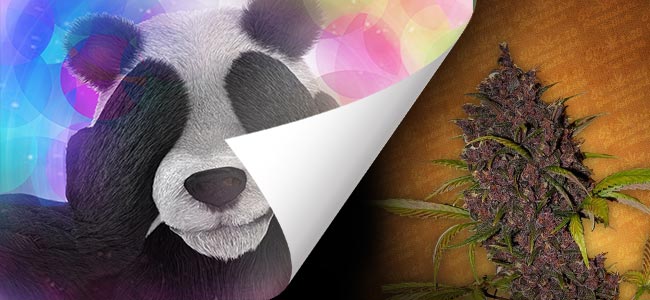 Considered their crown jewel, combining autoflowering genes with the LSD strain was no easy task. Even the team at FastBuds are not afraid to admit it took them years of research and development to perfect this exquisite specimen.
Deep purple colouring hints at the cannabinoid profile of the densely packed buds. Indica-dominant, users will be enveloped in an all-over body high, like a warm blanket of dankness. Novice smokers are advised to pace themselves; LSD-25's high can last longer than most indica strains. Time to take the phone off the hook and become one with the couch.
Growing is as much of a joy as smoking, something you would expect from FastBuds. Forgiving of mistakes, first-time growers will be pleasantly surprised by her ease. The only "watch out" is her thirst. Producing superior quality weed is thirsty work, so plenty of watering is required. Grown indoors or outdoors, she still excels.
CALIFORNIA SNOW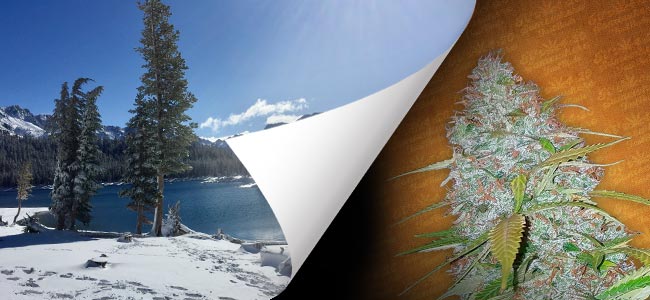 Bursting with energy and appetising smells of lime and citrus, California Snow gets its name from the white resin that covers her buds. So heavily sprinkled, growers would be forgiven for thinking it snowed the night before. Just like biting into an apple for the first time and being met with tart flavours, California Snow produces the same impactful taste. After the first toke, smokers will be met with an intense rush of energy, a by-product of her sativa heritage. As your smoke progresses, distinct citrus notes will start to appear.
Back to the business end of proceedings, the entire grow cycle of this plant is achieved in just 8 weeks. With careful planning and the right climate, growers can churn out four harvests in a single growing season. That's real bang for your buck!
CREAM COOKIES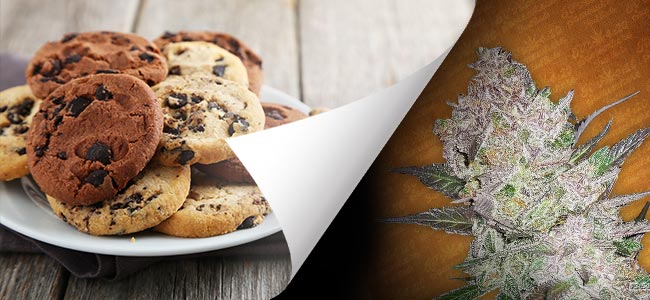 Cookies have become synonymous with weed, whether that be a result of the munchies or the unique pairing of cookies and cream flavouring many seed producers have attempted to replicate. Achieved to varying degrees of success, FastBuds proves their expertise by bringing one of the best cookies and cream variants to the market.
Full-bodied earthy notes, smooth and thick, like dipping cookies into creamy coffee is how best to describe her. The odd hint of citrus and herbs can show up for those with a sophisticated palate. Despite being an indica-dominant hybrid, she displays attributes of both subspecies. Calming your body while still providing a cerebral buzz, you will need plenty of cookies as she kicks your appetite into high-gear.
8–11 weeks is all growers have to wait for her to complete her life cycle. Flushing well will provide the best possible flavours.
GORILLA GLUE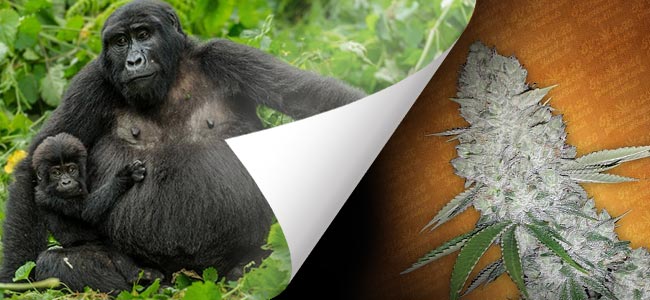 Heavy sedation, leaving users glued to the sofa; the clue to the strength of her high is in the name. Furthermore, when trimming her thick buds, the sticky coating of resin can glue your scissors together. Everything about this strain oozes quality (literally). A double award-winner, effects start off as euphoric before descending into mild sedation. She is ideal for smoking during some evening TV, just before heading peacefully to the land of Nod. Pine overtones complement the dank undertones. Terpenes provide a diesel aroma, highly evident throughout growing.
Favouring a 20/4 light cycle, Gorilla Glue loves to be in the spotlight. Treat her right, and she will reward you with up to 24% THC, paired with very low levels of CBD. Around 9 weeks of total grow time complements her max growing height of 100cm. As such, she is well-suited to both indoor and outdoor growing setups.
CRYSTAL METH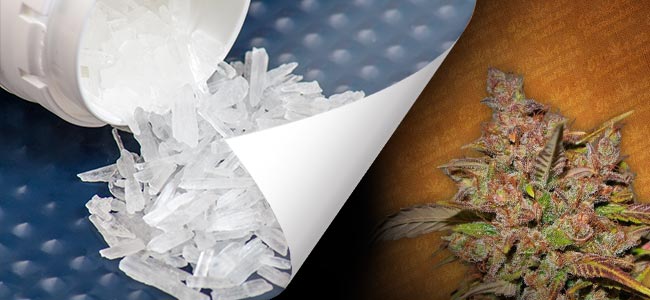 "Say my goddamn name…" When we think of crystal meth, Heisenberg himself springs to mind. Even Heisenberg would have been impressed with FastBuds' rigorously developed genetics for Crystal Meth. Rave reviews during the team's initial research and development drove their determination to perfect her. Expert adaptability from seed to harvest is only matched by impressive yields of 600g/m²—certainly no slouch when it comes to delivering the goods.
FastBuds' version of Crystal Meth comes with a positive and uplifting high, developing into sedative bliss. The perfect blend of attributes, providing users with mental and physical relief from the stresses of the day. Those impressive yields we mentioned earlier? They don't take long either. At 10 weeks total crop time, plants require very little attention throughout the grow cycle. That perfect strain you could leave in a window box and it would still deliver!
WIN FREE GOODIES WITH EVERY NEW "SEEDBANK OF THE MONTH"!
Former Seedbanks Of The Month, like the one you are reading about now, deserve eternal attention from us here at Zamnesia! Read about past and present honorees, and continue to visit our blog for the honorees of the future. Each new month highlights yet another stellar seedbank, kicking off a new round of awesome promotions and surprise giftings pertaining to that specific brand. So go ahead: once you are done here, visit this month's new Seedbank Of The Month, and take advantage of goodie giveaways!