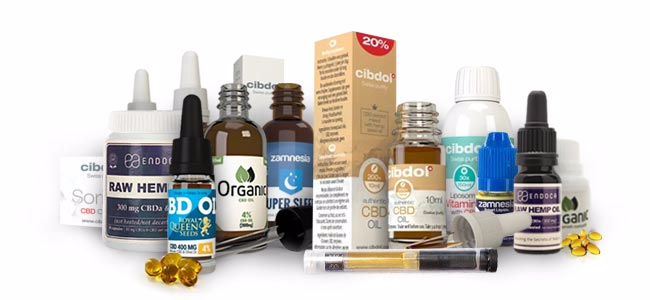 At Zamnesia, we understand that cannabis is more than just a plant that gets you "high." Thanks to new research, our society is finally beginning to explore the many different properties of this plant and understand the important role it can play in medicine, cosmetics, and even nutrition.
Our CBD Shop stores a wide variety of CBD-rich products, including everything from oils and capsules to skin care products, soaps, edibles, and vaporizer liquids.
We pride ourselves on providing our customers with only the highest quality products. Hence, we only work with trusted manufacturers who share a similar commitment to quality, such as Cibdol, Endoca, Medi Hemp, and others.
For a full selection of our products, start browsing our shop today. For more information about what CBD is, how it works, and what it's used for, keep reading.
WHAT IS CBD?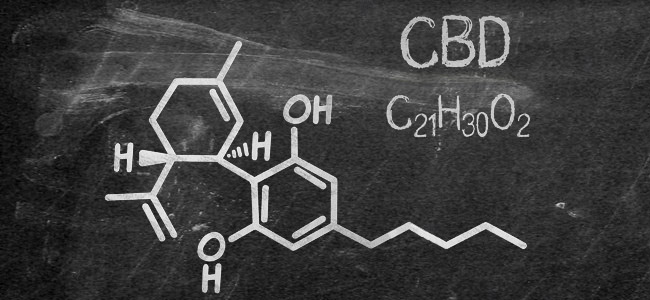 CBD, or cannabidiol, is one of the main active compounds (also known as cannabinoids) found in cannabis, accounting for roughly 40% of the plant's extract.
Cannabis contains at least 113 different cannabinoids, all of which interact with our body's endocannabinoid system whenever we smoke, vaporize, or ingest cannabis.
Some of the other major compounds found in cannabis (apart from CBD) include tetrahydrocannabinol (THC, responsible for producing the psychoactive effects of cannabis), cannabinol (CBN), cannabigerol (CBG), and cannabicyclol (CBL).
THE BENEFITS OF CBD
New research proves that the cannabinoids found in cannabis have a variety of medical properties. Below we'll explore some of the most common medicinal uses of CBD.
While no clinical trial or medical study is without limitations, these studies (and many others) show that CBD shows a lot of promise in the treatment of a variety of conditions.
For more information about the medical properties of this cannabinoid, we suggest searching for papers on PubMed.
CBD AND EPILEPSY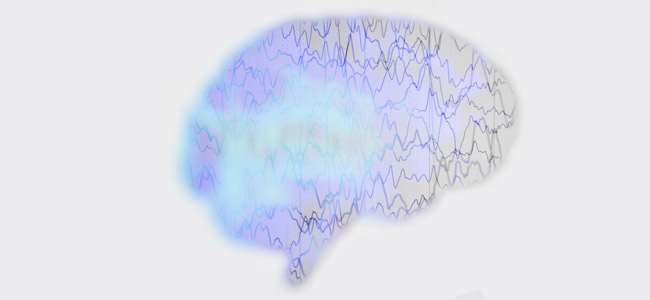 Studies suggest that CBD can help to reduce the intensity and occurrence of seizures in patients suffering from various forms of treatment-resistant epilepsy, such as Dravet syndrome, for example.
In December 2015, Orrin Devinsky, a neurologist at New York University Langone Medical Center, and his colleagues published results from their studies of the effects of CBD on epilepsy patients in The Lancet Neurology journal.
The researchers treated 162 patients suffering from treatment-resistant epilepsy with an extract of 99 percent cannabidiol and monitored them for 12 weeks. The patients received the extract along with their regular medication and the test was open-label, meaning everyone knew what they were getting.
The researchers found that CBD treatment reduced motor seizures by 36.5%, while 2% of patients became completely seizure free.
The study did note that 79% of patients reported some side effects such as sleepiness, diarrhoea, and fatigue, but only 3% of patients decided to drop out from the study due to the adverse effects.
However, the research provides solid evidence that CBD serves as a relatively safe treatment for epilepsy.
Another study, published in Epilepsia in 2016, investigated the effects of CBD in patients suffering from refractory seizures in tuberous sclerosis, a rare genetic disease which most commonly manifests itself neurologically as epilepsy.
After a period of 1 month, patients began receiving an initial dose of 5mg of CBD per kilo of bodyweight per day. This dose was then increased on a weekly basis by a further 5mg per kilo of bodyweight per day, if tolerated by the patients.
The researchers then monitored weekly seizure frequencies, percent change in seizure frequencies, and responder rates during the 2nd, 3rd, 6th, 9th, and 12th month of treatment.
The results of the study showed that CBD reduced seizures in patients suffering from epilepsy by up to 69% within 3 months of treatment.
CBD AND FIBROMYALGIA/PAIN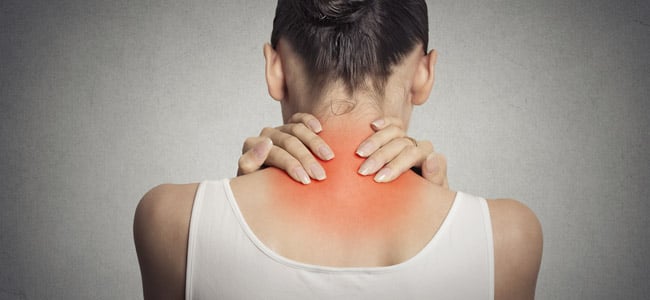 Fibromyalgia is a condition characterised by musculoskeletal pain in various parts of the body and is often accompanied by fatigue, as well as sleep, memory, and mood issues, as well as other types of chronic pain.
According to Mayo Clinic, researchers believe that fibromyalgia affects the way our brains process pain signals and therefore amplify painful sensations.
There is currently no cure for fibromyalgia, and treatment generally just consists of treatment management with certain medications (such as antidepressants, anti-seizure medication, opioids, and others), and some therapies (cognitive behavioural therapy, mind-body therapy, and exercise).
In a 2011 study, researchers tested CBD and it's ability to control symptoms in fibromyalgia patients. Half of the 56 participants used CBD to manage their symptoms while the rest used traditional treatment methods.
The patients' response to treatment was recorded using a fibromyalgia impact questionnaire, the the Pittsburgh Sleep Quality Index, and the Short Form 36 Health Survey.
The study found that, within 2 hours of CBD use, patients experienced a notable decrease in pain and stiffness, enhanced feelings of relaxation, and an increase in a general feeling of well-being.
Another study published in the journal Pain in 2007 trialled the effectiveness of Sativex (a cannabis spray containing THC and CBD in an almost 1:1 ratio) in the treatment of neuropathic pain and allodynia.
The randomised, double-blind, placebo-controlled, parallel design trial lasted five weeks and included 125 participants, 63 who received Sativex and 62 who received a placebo. All patients remained on their existing stable analgesia.
The study provided clear evidence that the patients who received Sativex experienced a notable reduction in pain intensity. The study also noted that sedative and gastrointestinal side effects were more common by patients on active medication.
CBD AND MULTIPLE SCLEROSIS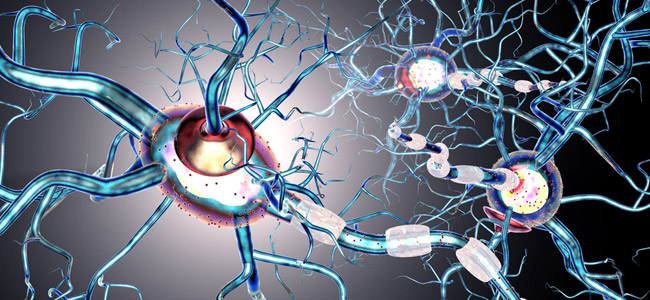 Multiple sclerosis is a disease that affects the central nervous system, affecting the flow of information in the brain and between the brain and the body.
There is no known cause of MS to date, and the symptoms of the disease vary greatly depending on which part of the nervous system is affected. Hence, people with MS can suffer from both physical issues (like weakness, fatigue, spasms, and pain) as well as mental conditions (such as anxiety, unstable moods, and depression).
Recent research suggests that medical cannabis containing CBD can alleviate some of the symptoms of MS.
A set of guidelines for complementary and alternative treatments for multiple sclerosis, published by the American Academy of Neurology in 2014, studied the following four types of medical cannabis and their ability to aid in the treatment of MS:
- Oral cannabis extract (OCE).
- Synthetic tetrahydrocannabinol (THC).
- Oromucosal cannabinoid spray, an oral cannabis spray.
- Smoked cannabis.
The guidelines state that there is strong evidence that oral cannabis extract containing both THC and CBD lessens patients' reported symptoms of spasticity, as well as the pain caused by spasticity.
The guidelines also state that there is moderate evidence that oral cannabis spray like Sativex can reduce a patient's reported symptoms of spasticity, pain caused by spasticity, and frequent urination.
OTHER USES OF CBD
Thanks to the legalisation of medicinal cannabis in various parts around the world and the changing attitudes toward cannabis in our society, researchers now have the possibility to study cannabis and its many components (including CBD) to better understand how we can use this plant in the future.
There is still a lot to be learnt about cannabis and CBD, but some research suggests it may also be central in treating conditions such as:
- Eating disorders
- Addiction
- Diabetes
- Post Traumatic Stress Disorder (PTSD)
- Insomnia
SAFETY OF CBD TREATMENTS
CBD and medication containing CBD or other cannabinoids can cause some adverse effects, including drowsiness/tiredness, nausea, vomiting, constipation, dry mouth, dizziness, and others.
According to the guidelines published by the American Academy of Neurology (mentioned above) raises particular concern for the potential for medicinal cannabis to cause psychological problems, especially medications that contain psychoactive cannabinoids like THC (such as Sativex).
As with any treatment, it is important to work closely with your doctor to evaluate the effectiveness of CBD to help you treat/manage your condition.
We do not promote the use of CBD without a proper medical opinion. We simply make it available to patients.
TYPES OF CBD
At the Zamnesia CBD Shop, we stock CBD in a variety of forms. Here are some of the products available on our site:
CBD OIL
VIDEO: ORGANIC HEMP CBD OIL
CBD oil is available on our site is produced using vegetable oils such as olive oil. The oils come in a variety of strengths (ranging between 2.5% and 15% CBD) and can be administered with a simple dropper.
All the oils on our site are completely natural. Cibdol is our best-selling line of CBD oil and is made from organically grown plants in Europe. It contains only trace amounts of THC, making it a great option for people looking for a pure CBD treatment and meaning it can be shipped to many countries across the globe.
CBD CAPSULES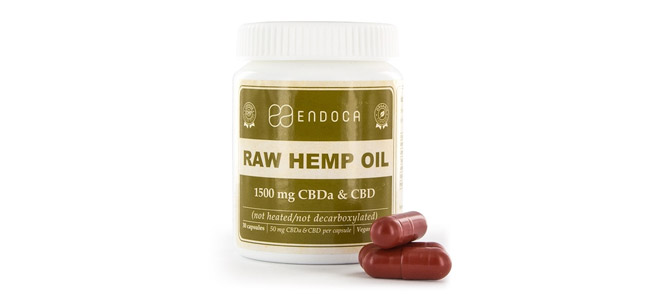 Capsules are ideal for patients looking to use CBD in a tasteless and odourless form. All the capsules available on our site come in standardised concentrations, making it extra easy to manage dosage.
Some of the CBD capsules we stock include Sana Hemp Juice Powder Capsules, Endoca Raw Hemp Oil Capsules, Medi Hemp Oil Capsules, and more
CBD COSMETICS
CBD cosmetics include body lotions, hand creams, salves, balms, and much more. These products are THC-free and are made using only natural ingredients and CBD from organically grown hemp. All the products available through our store are PH-adjusted, meaning they are suitable for all skin types.
CBD EDIBLES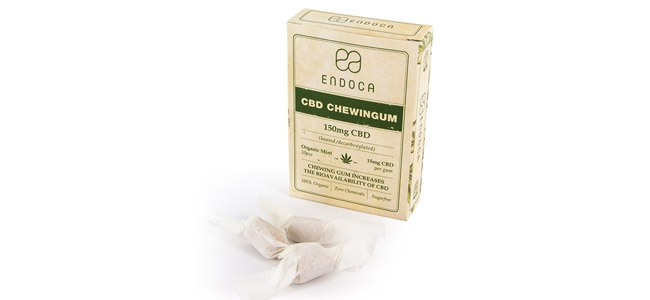 Our edibles include a complex blend that combines all the nutritional properties of hemp and high-quality, concentrated CBD. Both our Endoca Cannabis Crystals and chewing gums make for a quick, discreet, and delicious way to ensure you get a solid dose of CBD, no matter where you are.
CBD FOR VAPORIZERS
One of the main concerns with medical cannabis is how it is administered. By smoking cannabis in a bong or joint, you're directly exposing your body to highly toxic smoke and only reaping a fraction of the plant's medicinal compounds.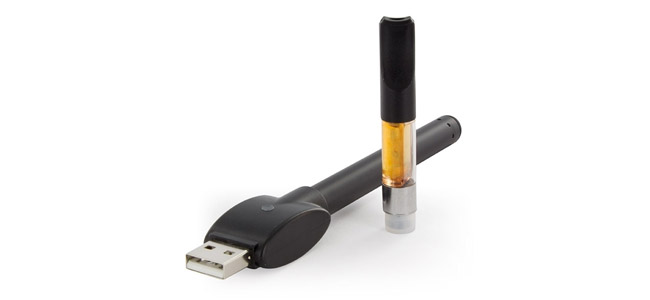 By using a vaporizer, you're able to heat your cannabis to the exact temperature needed to extract it's most important compounds without actually combusting any of it. In turn, you get a stronger, more concentrated dose whenever you medicate and also avoid the health risks of inhaling smoke.
From vaporizers to smart liquids, crystals, and cartridges, our CBD store stocks everything you need to start vaporizing. All the products available through this store are CBD dominant.
IS CBD LEGAL?
All of the CBD products we stock are legal in the Netherlands. CBD is also legal in a variety of other countries, for medical purposes as well as cosmetic use or for use as a nutritional supplement.
For exact details on the legality of CBD in your area, be sure to contact your local authority.
ORDER CBD TODAY
Are you ready to start using CBD? Whether as a nutritional supplement, a cosmetic product, or a treatment for a serious medical condition, we guarantee we'll have the right product on hand for you.
Remember, always consult a qualified professional before trying any of these products. All the content on our site is purely for informational purposes.