Supa Gro Kit 100% 'Hawaiian'
4.5/

5

(

164

)
Psilocybe Cubensis Hawaiian is a fast growing variety with large flushes and big fruits. Do not confuse Cubensis Hawaiian with Hawaiian Copelandia (Panaeolus cyanascens) - the fruit-bodies of this Cubensis are much heavier and their appearance resembles the Cambodian strain, rather wide and bell shaped caps, but with thicker and bigger stems. Wanna learn the Hawaiian mushroom dance?
Out of stock
You will be notified as soon as the product returns to stock
Product accessories:
More info
Supa Gro Kit 100% 'Hawaiian': Learn the Hawaiian mushroom dance
Psilocybe Cubensis Hawaiian is also known as PES Hawaiian, Hawaiian or PESH and rapidly produces large flushes of big fruit-bodies - and we mean REALLY big, 30cm specimen are not seldom. The appearance resembles the Cambodian variety with its rather wide and bell-shaped caps. Do not confuse Cubensis Hawaiian with Hawaiian Copelandia (Panaeolus cyanascens), that is a totally different species.
Most Cubensis strains are named after the person who discovered them or after the region they originate from. Now, where does Psilocybe Cubensis Hawaiian come from? We don't know where from, in any case not Hawaii, because there are no reports of magic mushrooms growing in the wild in Hawaii. So why is it named Hawaiian? Because the first company to sell this variety was located in Honolulu, Hawaii.
This grow kit contains 1200ml of 100% mycelium. All you have to do is spend some time, waiting for the mushrooms to grow.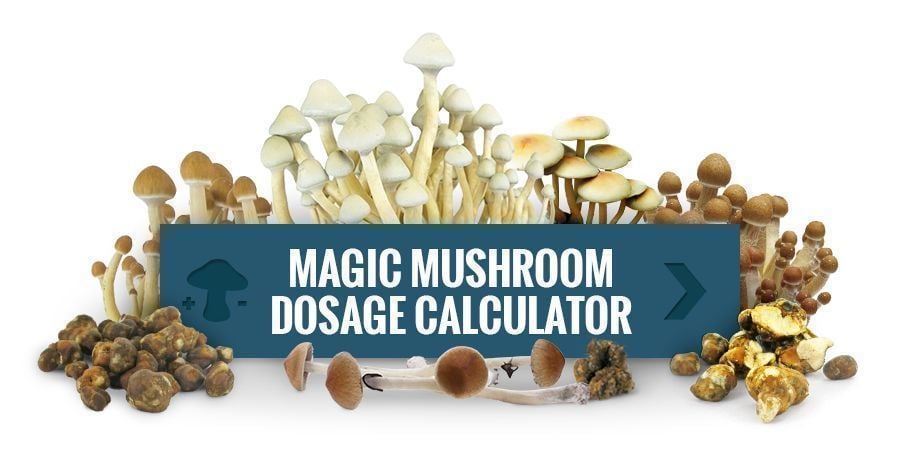 Scope of delivery
1200ml cultivation box
Grow bag
More information about this product:
Reviews (164)
26/Mar/2019

Worked great until
First flush went very well, but then got carried away and over-misted. My mistake, as the kit was doing it's best to grow in the bad, over moist conditions I had created. So I think it was a good kit, and I screwed it up.

18/Mar/2019

Amazing trip shrooms
It was my first time growing a kit, and i'm 100%satisfied, even though i didn't get as many shrooms as the picture above, but anyways they are amazing, easy to grow and very very strong.... I can say i had the biggest spiritual experience in my life, never feeled so loved and so strong.

08/Mar/2019

Overall quite happy, slightly disappointed by the wields
Overall I would say I am satisfied with the shroom kits. They have given me some beautiful experiences. Though I am slightly disappointed by the amounts I have been able to wield. I have grown 3 different grow kits now. Every time I have very carefully followed their instructions, but the max flush has been 14g dried. Not even once have I had as many shrooms as in the promotion video's and pictures. It kind of feels like false advertising.

19/Feb/2019

First time grower. It was very easy!
After about a week from placing my order, my grow-kit arrived at my doorstep in discreet plain packaging. I had never grown mushrooms before, so I was a little worried I'd arse it up. But this wasn't a problem. I just followed the simple instructions Zamensia emailed to me with a PDF. Then, after about 8 or 9 days, I had oodles of beautiful shrooms. In the middle of my 2nd flush with this kit at the moment, and everything is going well, so far. I'm very impressed.

06/Feb/2019

worth a try
Tried the Hawaian once. Great shroom. Big flush and fast growing also.

28/Jan/2019

Fantastici
11 giorni neanche, perfetti e velocissimi

26/Jan/2019


Très bonne variété !

15/Jan/2019

Good product !
I purchased the Supa Grow kit. It came very promptly and discretely. I did not follow the instructions to the T, as the laid under by bed for about 5 days before I started it. (I suspect I should have put in the fridge for this period). The first flush came within 2 weeks however and managed to get 150g wet, which came out around 15g. The second flush I got around 7g. I did get good support from the sellers and they answered all questions and gave me a couple of things to try. I am happy with how many I've got the kit, but Im certain I could of gotten more if I started it straight away. Ive not had more that 1g of this yet, as this is a very nice 'sociable' amount to take. Im sure it wouldnt take much more to take you to higher realms. Will buy again in the future, totally dependent on how long my yields last! Thanks again Zam for your service.

09/Jan/2019

Advice and review
This is my 10th kit and I've tried many different type of shroom and this one are amoung the best! When you get the kit just follow the instructions it's as simple (and the heating support is worth it!)! Dry them with a air dryer or a fan in a dark and temperate room (NOT EXCEEDING 50° Celsius) About the shroom trip I strongly advice to be in a good mood and very good setting (good music, confortable environnement etc). You must not eat 4-5 hours before the taking. I advice taking 2-3g of dry mush (don't take just on big, try to diversify size). Put the mush in a glass countaining lemon juice and water and stirr while breaking it down a bit. Then chew them for 1 minutes to shred it totally, finally drink the lemon juice and swallow it all! Effect should appear 20-30 minutes after thanks to lemon juice (and be stronger). It last around 3-4 hours Blasting trip every time, perfect and soooooo gooood time Sorry for my English i'm French!

04/Jan/2019

supa gro much better than fresh kits
anyway ok product done 3 flushes so far waiting for 4th

You can't post a review because you are not logged as a customer

Log in / sign up
Restrictions
We do not ship this product to the following countries:
Germany, Switzerland, Norway
Please note that if your country is not on our general shipping list, we're unable to ship any item on our website to it. For more information check out the list here: Shipping Information
Video (2)
Video: How To Prepare The Supa Gro 100% Mushroom Gro Kit

We show you how to use the Supa Gro 100% magic mushroom kit. This mind friendly cake containing pure mycelium from Supa Gro 100% will provide you with multiple flushes of strapping healthy cubensis mushrooms. With up to six flushes per kit and 600-900 grams per flush, this no sweat kit can't be beaten. Requiring nothing more than clean or gloved hands, the occasional squirt of water and a snug place to grow. This fun fungus is as easy as one two three.