Extreme XL Supa Gro Kit 100% 'Mexican'
4.5/

5

(

20

)
Psilocybe cubensis Mexican is one of the best known magic mushroom strains nature has to offer. The strain is indigenous to South America, where local tribes call it "Flesh of the Gods" and use it for spiritual experiences. This grow kit, packed with 2100ml of 100% mycelium, is just the ticket to colorful trips and intense spiritual experiences, flush after flush.
Product accessories:
More info
Extreme XL Supa Gro Kit 100% - Mexican: Justly nicknamed 'Flesh of the Gods'
Psilocybe cubensis Mexican is one the most widely know and highly regarded variety of magic mushrooms available. It has made quite a name for itself, and for good reason! It never fails to deliver, skyrocketing it into popularity and infamy. Follow in the footsteps of South America's indigenous tribes and grow your very own "Flesh of Gods" with these 100% mycelium populated substrate, hassle-free grow kits. Our 2100ml containers are quick and easy to grow and come fully prepared and spore-inoculated, ready for use upon delivery. Guaranteed to put a smile on your face, flush after flush after flush. Be sure to check our Online instruction manual for more information, tip and tricks and find out how to get the most out of your kit.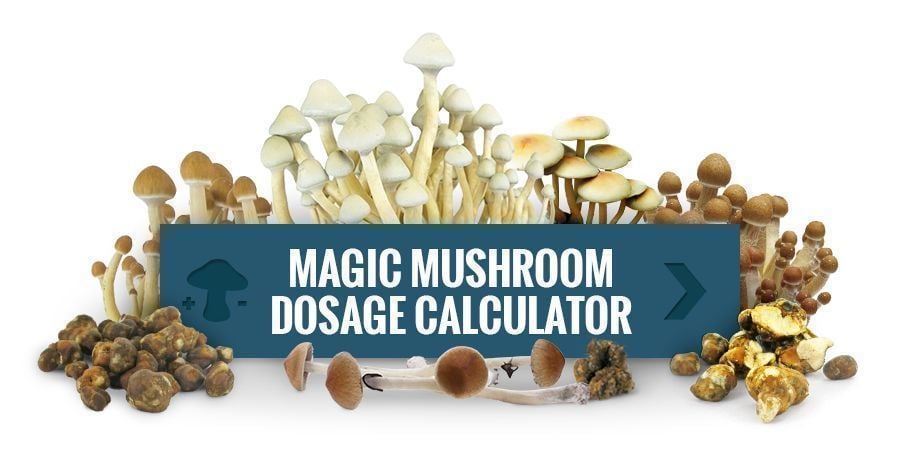 Scope of delivery
More information related to this product:
Reviews (20)
The customer has rated the product but has not posted a review

09/May/2019

On Second flush
I am on the second flush now. There are not many growing at the same time so I have to pick some. and leave the rest to grow more before also picking those. The mushrooms appear to have a lot fo blue psilocybin in their veins which bodes well for the strength, but I am yet to consume any of these. It is a bit early to add a full review, but I am impressed with Zamnesia as a company, who are very professional and deliver items fast, and reward loyalty. Thank you.

13/Apr/2019

Bad KIT
Got mold in my mushroom kit. harvested my first flush, when I was refilling box with cold tad water to begin next flush, saw a green mold on the bottom (inside) of the plastic kit. But the top looked fine, so I continued with my flushes. On the 2nd harvest, this green mold was showing a bit in the middle on top of the cake and yes, on 3rd flush harvest, 60% °of the top of the cake was covered in green mold. Also, I did use their warming mat. The quality has lowered so much. Results on this kit: 1. flush 130g wet 2. flush 110g wet 3. flush 40g wet

10/Apr/2019

YEEEEEEEEES!... ...BUT:
YES! But ... I see more and more people eating mushrooms as if it was an opportunity to "laugh with friends" .... Why not ... But it's extremely reductive. I will not say what can potentiate the effects to avoid stupid uses and especially the unconsciousness. A serene practice, ritualized according to his personality opens different perspectives. I think it is important, out of all religious ideas, to respect the mushrooms themselves and their virtues by using them as consciously as possible. Of course, settle in a secure place and never take it alone if it's the first time or you're depressed. In the end, well used, doors open and can broaden the consciousness for a new look on oneself and on the world. it unlocks points of view and does not really care about psylocibine. it's more a shamanic tool. So really, do not do anything. as for the "Mexican" strain. They grow very easily and they have up to four or five flushes in my case. A heating mat is very important and a monitoring of temperature and humidity. In fact, it is very simple, fast and not very constraining ... It is a pity to spoil this "flesh of the Gods" as called the leaders of ancient tribes, for a simple exit without looking at each other but just to let go. Mind you, why not? This society is so strong that it is an anti-depressant, like another less harmful than the alcohol that destroys its cells. Be careful to refer to the dry dosage or nature of Zamnesia and go very gradually. As for the site Zamnesia, delivery top! fast and neat, after sales service impeccable and very nice in case of any worries and if need advice.

20/Mar/2019

Amazing first time growers kit
This is my second kit from zamnesia and I am more than happy. Super quick to grow, a lot quicker than my first kit which was golden teachers. Took about 2 weeks to grow 28 grams dry. Very nice euphoric and happy trip with lots of laughing. Great first time kit for a novice shroomonaught.

14/Feb/2019

G.E.
Absolutely fantastic. Can't say a bad thing about zamnesia they're brilliant I got a bad kit before and I got a replasement and I've had great results. Two very good flushes so far about to harvest the second and I think the kit has plenty more to offer! 100% recommend. Thanks zamnesia. Much love!

12/Feb/2019

Growing kit
First flush done after 2 weeks with 35g dry shroomz

12/Oct/2018

great kit
even tho the first kit had been priorly contaminated they kindly sent me a new one without any hassel at all and the first flush was great with 380 grams fresh looking forward to next ones..

The customer has rated the product but has not posted a review

03/Apr/2018

The best
Its My nr 2 grow Kit and the bedst onde did have 3 big flush, and a lot of shrooms big ones, and mexican is a strong and Nice strain, big fan here and go to the Tea recape on the zamnesia side, its the Best. I did 45 g wet and its was to motch at onde point but Nice visuelle and body high, and after My spirituel Journey its beautifull.. Thanks zamnesia, and greatings from denmark

You can't post a review because you are not logged as a customer

Log in / sign up
STonus
2018-12-11 18:16:19
Bonjour , puis je avoir les dimensions svp ? Merci
administrator
The dimensions are 19x12x7 cm.
Ask a question
Restrictions
We do not ship this product to the following countries:
Germany, Switzerland, Norway
Please note that if your country is not on our general shipping list, we're unable to ship any item on our website to it. For more information check out the list here: Shipping Information
Video (2)
Video: How To Prepare The Supa Gro 100% Mushroom Gro Kit

We show you how to use the Supa Gro 100% magic mushroom kit. This mind friendly cake containing pure mycelium from Supa Gro 100% will provide you with multiple flushes of strapping healthy cubensis mushrooms. With up to six flushes per kit and 600-900 grams per flush, this no sweat kit can't be beaten. Requiring nothing more than clean or gloved hands, the occasional squirt of water and a snug place to grow. This fun fungus is as easy as one two three.