About Serious Seeds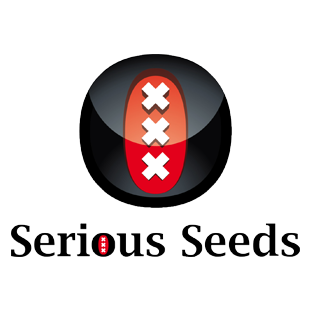 Serious Seeds are well known for their top-quality cannabis seeds, so we thought we would dedicate a bit of time to find out all about them.

The origins of Serious can be traced back to one man, Simon, breeder and founder of the seed bank. It was back in university in Amsterdam that Simon first laid the foundations for the master breeder he would turn into. He was studying biology, and at this point, he was a non-smoker – due to an aversion to tobacco, and weed being mixed with tobacco as a standard in the Netherlands. However, in 1986 he discovered the wonders of smoking marijuana in a pure form, and his life was changed forever.


From here Simon made it his mission to collect a personal library of cannabis seeds, using a growing number of contacts to obtain rare and interesting varieties. Back in the day, genetic background was not as easy to determine – there was no internet and common knowledge to easily spread. It led to a lot of experimentation, crossing the best specimens that grew from these seeds and using them to supply a personal stash.

Although he was working as a high school teacher at the time, his growing reputation eventually led Alan Dronkers of Sensi Seeds to get in contact, asking Simon to work with them as a breeder. After a while of working with Sensi Seeds, Simon decided to go his own way, working on a few collaborative projects with other breeders that resulted in the infamous classic AK-47 and Chronic.

Eventually, in 1995, he founded his own seed bank and Serious Seeds was born. From here the seed bank went on to become in instant hit, winning multiple awards for such classics as Kali Mist and the aforementioned AK-47 and Chronic. Their bud was stocked throughout Amsterdam within the coffee shops as a customer favourite.

To this day, the focus of Serious Seeds has been on quality. Despite their popularity, Serious Seeds have endeavoured to remain small and dedicated – not focusing on large commercialisation, producing new strains every year, or entering every competition they can. Instead, they have focused their time on what matters, producing and refining one of the best selection of cannabis seeds available.
Packaging Serious Seeds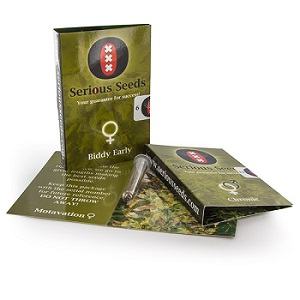 It's not just cannabis seeds that Serious Seeds are serious about. They also treat customer care with the utmost of importance. As such, you can rest assured that their seed packaging does the job well. Each set of seeds is sealed in a hard plastic tube to ensure safety. This is then enveloped in a card case, both displaying the strain's info and keeping the seeds in the dark.

Serious Seeds' cannabis seeds are available in both regular and feminized varieties, in quantities of 6 for feminized and 11 for regular.
---

---