Packaging from Philosopher Seeds
Philosopher seeds have continued their reputation for great quality right up to their seed packaging. Each pack of seeds comes in a secure protective metal tin to hold the seed capsules. The seed capsules themselves are sturdy, thick, and padded with a wedge of interior foam to ensure the cannabis seeds remain secure and safe.
Each capsule is also filled with moisture absorbing balls, to help keep the seeds in a fresh and optimal condition as they are transported to you.
All cannabis strains from Philosopher Seeds are available in packs of 5 seeds. Their mix packs contain different strains and are available in packs of 4-12 seeds. All cannabis seeds from Philosopher Seeds are feminized.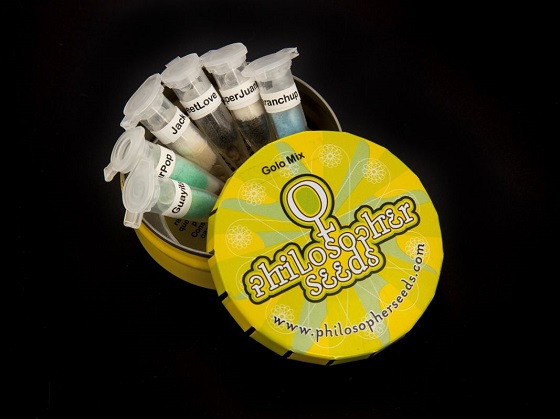 ---

---