Ministry Of Cannabis: Seedbank Of The Month April 2018
4 min
Ministry of Cannabis receives April's seedbank of the month award from Zamnesia. This seedbank, currently based in Spain, provides us with fantastic cannabis strains featuring high THC and CBD contents.
As selfless cannabis enthusiasts, it's important to us that the world experience the dankest strains possible. Each month, here at Zamnesia, we choose to spotlight a seedbank based on their uniqueness and quality of product. With our expertise, we help you to weed out the schwag and embrace superb cannabis. All the seedbanks we feature have meticulously bred and stabilised incredible strains for us humble civilians to enjoy. We are proud to not only highlight cannabis industry superstars, but budding legends in the making as well.
SEEDBANK OF THE MONTH: MINISTRY OF CANNABIS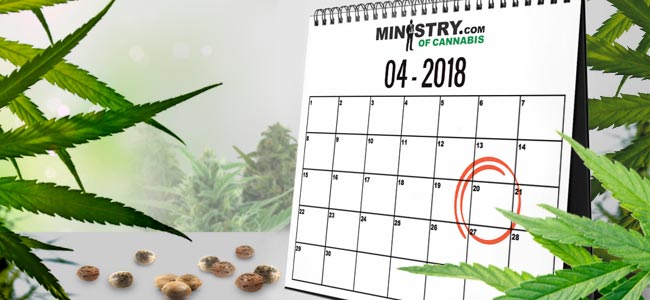 It's April! It's time for 4/20, folks! The happiest day of the year for us weed lovers! After a long decision-making process, we decided that Ministry of Cannabis would receive this month's award. They have persevered for many years in creating super delicious and dank cannabis strains. Strains such as Carnival and Zensation have created quite a buzz within the cannabis community. Let's go through the details of this seedbank, and our favourite picks from their seed assortment.
Ministry of Cannabis has welcomed many professional breeders with solid grow experience. This Ministry has one job, and one job only; growing quality cannabis seeds. Their endeavors have generated some amazing varieties which we'll go through shortly. Ministry of Cannabis started off by developing feminized cannabis seeds. After their success with these varieties, they decided in 2008 to step up their autoflowering game. They scrupulously bred, selected, and stabilised their autoflowering genetics to make the world a greener place.
Ministry of Cannabis has production rooms in three different countries. They moved their head office from Amsterdam to Barcelona, but they still make seeds in the Netherlands where they deal mostly with feminized specimens. Ministry of Cannabis has two important projects brewing for 2018. First, they're developing a super powerful auto hybrid, which will reach around 20% THC, meeting the potency standards of photoperiodic counterparts.
This hybrid will be sativa-dominant, with autoflowering characteristics allowing it to grow shorter and faster. The second project involves a CBD-dominant strain, which will reach around 15-20% CBD! The THC levels will hover around 3-5%, perfecting the entourage effect. Without further ado, let's jump into 5 genius strains from Ministry of Cannabis.
BIG BUD XXL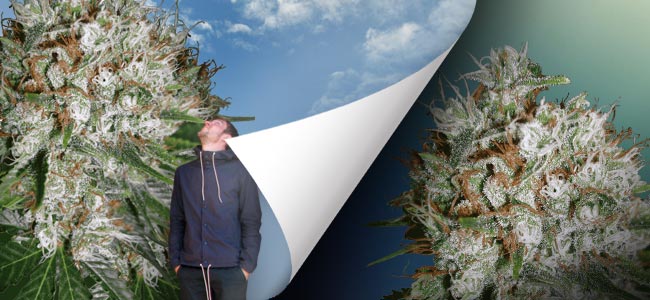 First up, the biggest and baddest strain created by Ministry of Cannabis is Big Bud XXL. As the name suggests, it's a force to be reckoned with. It's an 80% indica and 20% sativa strain, inducing a knock-out effect, couch-locking the consumer in a state of happiness and joy. If one wishes to kick back after a long day of nagging co-workers and reading nonsense presentations, this strain releases all that nonsense into the abyss.
What makes Big Bud XXL absolutely amazing is the short flowering time which spans between 7-8 weeks. It yields up to 1000g/plant outdoors, which overflows one's stash jars. Big Bud XXL enjoys warm and temperate climates - think California or Spain. This strain is definitely the pride and joy of Ministry of Cannabis.
ULTRA WHITE AMNESIA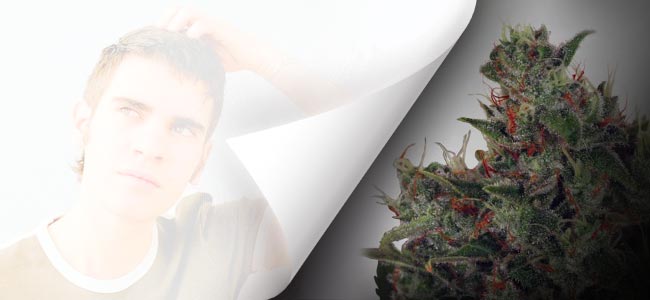 Our second pick is Ultra White Amnesia because it's a mixture of two legends, White Widow and Amnesia Haze. It also sounds like a futuristic cannabis weapon, which shoots rays of energy and creativity into one's mind. The crystal-covered nugs of Ultra White Amnesia look like Christmas came early, delivering dank gifts. By dank gifts, we mean sticky and aromatic buds, producing mouthwatering experiences with 22% THC. Remember not to drool over the buds though, they need love and fertiliser, not your bodily fluids.
After toking that Ultra White Amnesia toke, one can become chatty, happy, and euphoria may be encountered. It comes as no surprise that this strain is a 75% sativa and 25% indica. After around 9 weeks of flowering, the buds will smell like fresh grapes and magic. From Ultra White Amnesia, one can expect medium-sized yields and cool experiences.
INSTAKUSH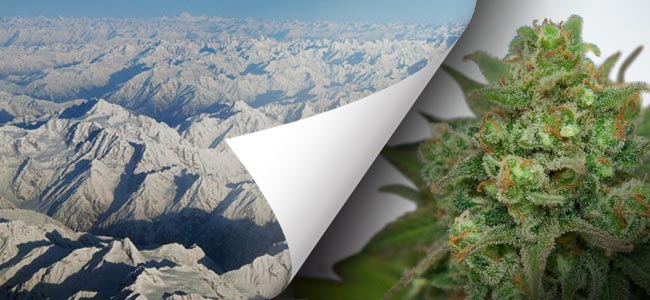 The main qualities of Instakush are written in its name. It's an amazing Kush variety, straight from the Hindu Kush mountains. It flowers for only 8 weeks, instantaneously providing growers with high-quality buds. The parents of this strain are the legendary OG Kush and a landrace Hindu Kush strain. Instakush is a superb indica-dominant plant, containing 80% indica and 20% sativa vibes. The THC levels reach around 19%. The effects are strong, however, they're not couch-locking.
After Instakush has been lit, one can still function while feeling significant positive vibrations. It's a long-lasting strain; Instakush wants to satisfy our senses for as long as possible. This plant generates around 500g/m² of aromatic buds, smelling like citrus and wood. We're grateful that seedbanks like Ministry of Cannabis consistently provide us with intriguing varieties such as Instakush.
MANDARIN HAZE (FEMINIZED AND AUTO AS "AUTO MANDARIN HAZE")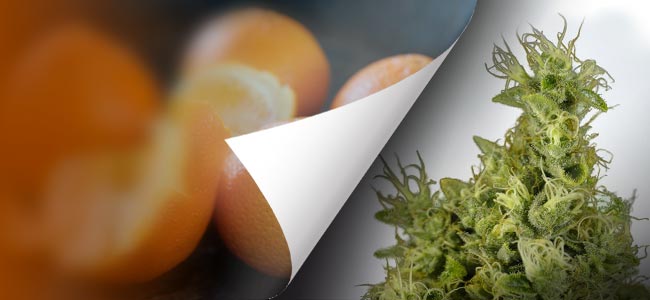 Ministry of Cannabis decided to grow Haze genetics with a new tangy twist. Mandarin Haze is a pure Haze variety, which was selected for its zesty mandarin aromas and flavours. This strain blossoms with delicious and visually appealing buds. One can expect 23% THC from this strain, making it ultra-potent. Once the buds are cured and consumed, Mandarin Haze shall induce energetic sensations and focussed thinking, allowing you to get creative.
Of course, when consumed in larger doses, functionality goes out the window. Indoor growers who welcome Mandarin Haze into their garden receive around 550-600g/m² in indoor settings. Outdoors, ganja growers will experience 750g/plant, which is extreme considering the potency of this cultivar. Mandarin Haze also comes in autoflowering format coined as Auto Mandarin Haze, which imitates its photoperiodic counterpart in terms of taste and effects. Auto Mandarin Haze reaches 19% in THC and delivers 100-200g/plant. When this strain is chosen, one shall reap dank awards!
CBD STAR (FEMINIZED AND AUTO AS "AUTO CBD STAR")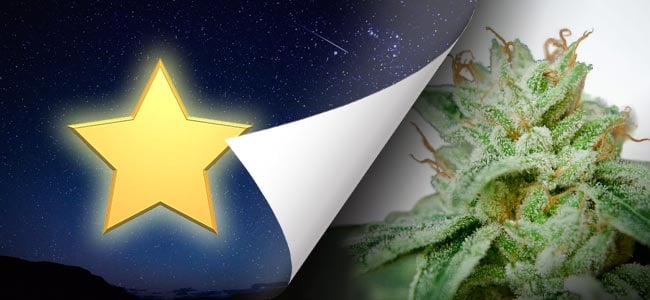 To finalise the epic selection, we present you with CBD Star. Ministry of Cannabis decided it was time to present the world with CBD genetics featuring an interesting cannabinoid and terpene profile. CBD Star feminized is 90% indica and 10% sativa, inducing perfectly chilled highs with its equal CBD and THC content. Today's cannabis connoisseurs are exploring the possibilities of the "entourage effect" by consuming cannabis varieties with interesting mixes of cannabinoids and other plant constituents.
The 12% CBD and 12% THC is a highly desired mix because of the interaction between these cannabinoids and our cannabinoid receptors. Usually, strains rich in CBD don't yield much, however, indoor growers can expect 500-550g/m² from CBD Star, and outdoor growers about 700g/plant, which is incredible! The standard feminized version flowers in 8 weeks. Ministry of Cannabis also developed an autoflowering counterpart "Auto CBD Star", which is perfect for eager CBD-loving grower.
WIN FREE GOODIES WITH EVERY NEW "SEEDBANK OF THE MONTH"!
Former Seedbanks Of The Month, like the one you are reading about now, deserve eternal attention from us here at Zamnesia! Read about past and present honorees, and continue to visit our blog for the honorees of the future. Each new month highlights yet another stellar seedbank, kicking off a new round of awesome promotions and surprise giftings pertaining to that specific brand. So go ahead: once you are done here, visit this month's new Seedbank Of The Month, and take advantage of goodie giveaways!