Blog
2 min
Fruity Jack By Philosopher Seeds: Best CBD Variety In Spannabis 2018
2 min
After its recent success in Spannabis 2018, Fruity Jack is positioned as one of the best CBD varieties on the market. It is fast (60-70 days), productive (up to 600g/m2), easy to grow, suitable for all styles of cultivation and recommended for all types of users.
CBD'S RISE TO FAME
CBD, or cannabidiol, is without a doubt one of the most popular cannabinoids among todays cannabis users, in particular among those who use medicinal cannabis seeds to cultivate plants for medical purposes. There are several factors that have led to this CBD boom: firstly, it's not psychoactive, meaning it is completely legal. In addition, it can alleviate a wide variety of symptoms, presenting numerous therapeutic applications, and is one of the main cannabinoids produced by cannabis, and in some varieties can be found in considerable quantities.
Modern cannabis breeding couldn't ignore this "CBD revolution" that we're currently experiencing, so now there are many seed banks offering varieties with high CBD content. However, unless they are industrial hemp, these varieties normally also have different THC contents (the main psychoactive component in cannabis), which vary from one plant to another, but always exceed the legal limit imposed in most countries.
CBD, THC, AND THE ENTOURAGE EFFECT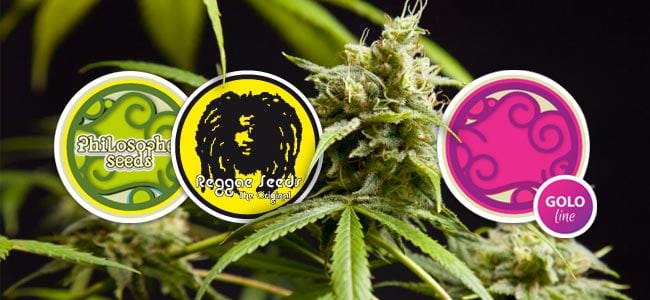 As we know thanks to the research of the pioneers in medicinal cannabis, the various compounds produced in the glandular trichomes of cannabis work in synergy when administered together, enhancing their therapeutic action in what is known as the entourage effect. Therefore, many patients claim to achieve better results when using plants with similar CBD and THC contents.
Under this premise, Philosopher Seeds created its Golo Line, a seed collection comprised of varieties developed in collaboration with Jimi of Reggae Seeds - the creator of many of the CBD-rich varieties now commercially available - and especially aimed at those who seek plants with a high CBD content, but also with different THC ratios. One of the varieties in this collection, Fruity Jack (also known as Jack el Frutero), has recently been awarded the best CBD variety at the prestigious event Spannabis 2018 in Barcelona.
FRUITY JACK'S STRONG HERITAGE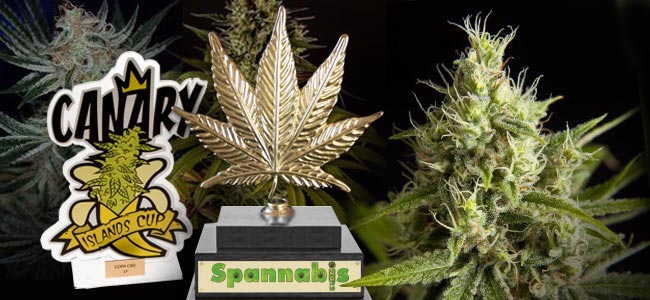 Fruity Jack - already named best CBD variety at the 2015 Canary Islands Cup - was created by crossing a selection of Jack the Ripper with Respect #13. This same selection of Respect - a hybrid of Juanita la Lagrimosa and Cannalope Haze - had already won in the Interior Bio category at Spannabis 2012, so its superb qualities were well known to the breeding team responsible for developing Fruity Jack, which first became part of the Philosopher Seeds catalogue in 2013.
On the other parental side we have Jack the Ripper (Jack Cleaner x Space Queen), a fast-flowering Sativa hybrid (only 9 weeks) that brings some delicious Haze nuances and a stimulating effect to the genetic cocktail that has made Fruity Jack one Philosopher Seeds most appreciated varieties, especially for its intense fermented fruit flavour. In addition, Fruity Jack is very versatile, delivering large yields both in indoor and outdoor cultivation, whether in hydroponics or organics.
We should also highlight the generous resin production, resulting in extracts and concentrates of the highest quality, especially when processing fresh material to preserve all the nuances of its delicious flavour and aroma. Its effect is cerebral and lucid thanks to the high CBD content (around 11% in most specimens), which combined with 19% THC (approx 2:1 THC-CBD ratio) offers the user a unique experience, also boasting enormous therapeutic potential.
FRUITY JACK: SOMETHING FOR EVERYONE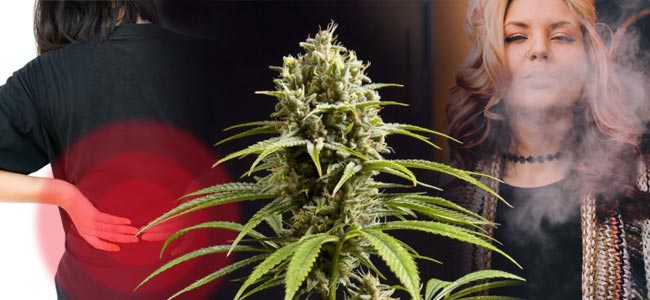 Fruity Jack's interesting cannabinoid ratio can be very useful for those using cannabis medicinally, who will fully benefit from the THC, CBD and the rest of cannabinoids and terpenes present in the plant. Another bit of good news for medicinal users: Fruity Jack's flavour is particularly captivating when vaporising the flowers!
The intense flavour and pleasant, creative, active and almost mystical effect make Fruity Jack a perfect strain for those who want to enjoy a tasty and versatile daytime smoke, which allows them to carry out their daily tasks unimpaired, essential for many people who like to consume throughout the day but still need to concentrate.
We'd like to heartily congratulate the Philosopher Seeds team and wish them much more success in the future, between the new breeding projects searching for certain cannabinoids, and the new, exciting genetics from the USA with which we know they're working, we're sure of plenty of exciting news to come!
Video: Fruity Jack - Best CBD Variety In Spannabis 2018