Blog
2 min
Cheesy Auto CBD: The New And Enhanced Strain From Philosopher Seeds
2 min
Cheesy Auto CBD is the new and improved variety of Philosopher Seeds' celebrated original strain - see how this new cross is perfect for novice and professional growers alike.
The dedicated team at Philosopher Seeds has introduced a brand new CBD-rich strain of their award-winning Cheesy Auto. This indica-dominant variety thrives in diverse indoor and outdoor environments and is suited to soil and hydroponic operations. Cheesy Auto produces flowers ideal both for smoking and producing high quality, therapeutic concentrates.
HISTORY
In 2015, Cheesy Auto was named autoflowering champion at the Expogrow in Irun. The event represents one of the most prestigious cannabis fairs in Europe, featuring a highly accomplished group of competitors. Cheesy Auto is praised for retaining the full terpene and flavor profile of parent plant Exodus Cheese, as well as developing unique blue and purple flowers with the use of certain natural fertilizers. Philosopher Seeds consistently unveil groundbreaking strains using organic methods, that highlight the natural strengths of the plant.
GENETICS
The primary goal when producing the new Cheesy Auto was to create a strain as potent in CBD content as it was in THC. Cheesy Auto CBD results from a new cross between the original Cheesy Auto and Juanita la Lagrimosa x Lowryder. The fully enhanced Cheesy Auto CBD is noted for its CBD:THC ratio of 1:1 - an anomaly for many strains.
| | |
| --- | --- |
| Brand: | Philosopher Seeds |
| Genetics: | Ruderalis/Indica/Sativa |
| Parents: | Cheesy Auto x Juanita La Lagrimosa x Lowryder (Ruderalis Hybrid) |
| Flowering Time: | 60-65 days from seed to harvest |
| THC: | 7% |
| CBD: | 7% |
| Yield (indoor): | 400-450 gr/m² |
| Yield (outdoor): | 100-125 gr/plant |
Juanita la Lagrimosa, also known simply as "Juanita" is respected for producing highs, that encourage uplifting and relaxing results simultaneously. Lowryder on the other hand is autoflowering, and has been inbred over time to sustain a uniquely short height and robust indica effects. The result of this crossbreed is a new and improved Cheesy Auto CBD, boasting a complex cannabinoid profile with a 7% THC, 7% CBD split.
CULTIVATION DETAILS
Cheesy Auto is an advantageous strain for novice cultivators, as it is easy to grow and produces a robust yield. Rarely reaching heights above one metre, this medium-sized plant with dark green leaves grows vigorously in soil outdoors, in greenhouses, or hydroponically. When grown indoors, flowers mature into compact, resin covered buds with few side branches. Since the strain is autoflowering, both the indoor and outdoor crop reach prime harvest date between 60-65 days post germination. This secures Cheesy Auto CBD as a viable option for home growers seeking reduced THC levels and manageable crops.
Philosopher Seeds have optimized Cheesy Auto CBD to grow year round in warm climates. The strain easily camouflages into surrounding vegetation, making it perfect for any guerrilla grow. At the same time, Cheesy Auto can also be cultivated in scaled-back indoor spaces with smaller dimensions. Indoor grow yield averages around 400-450g/m², while outdoor grows secure between 100-125 grams per plant.
SMELL & TASTE
Cheesy Auto CBD maintains a similar flavor profile to Cheesy Auto's parent plant Exodus Cheese, featuring long-lasting taste of earth and musk, with fruity notes of grape.
EFFECTS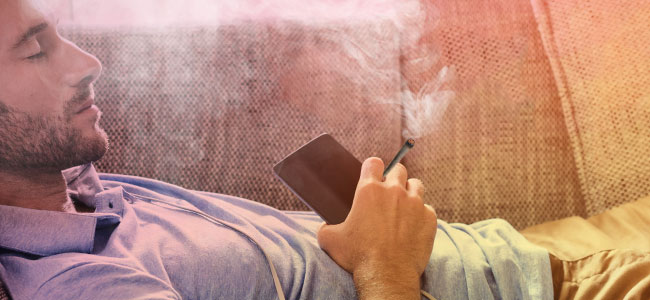 The effects of smoking this predominantly indica strain include feelings of peaceful relaxation and calm. Cheesy Auto CBD is suited to daytime smoking for occasions requiring little physical energy and exertion. Since THC is most responsible for cannabis' sleep-inducing properties, CBD helps to prevent smokers from experiencing the complete couchlock of a traditional indica, while remaining serene.
A THERAPEUTIC STRAIN
The equal CBD to THC content is a match made in heaven for the smoker who is looking to experience some of cannabis' psychoactive effects, but wants to steer clear of the anxiety and paranoia experienced when ingesting an excess of THC. CBD and THC have been scientifically proven to work synergistically to enhance each other's benefits and help mediate negative side effects. In this case, CBD helps to lessen the symptoms of anxiety and encourage a pleasant sedative sensation.
Cheesy Auto CBD is the perfect strain for consumers who want to reap the physical and emotional health benefits of both THC and CBD, each of which maintain positive medical implications individually. When extracted and processed into concentrates, Cheesy Auto CBD is an effective, highly potent strain, that produces a more thorough course of therapeutic benefits.