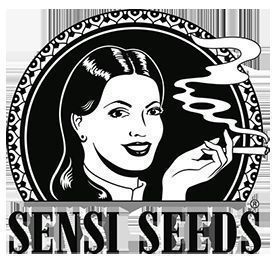 Today, Sensi Seeds is one of the most renowned cannabis seed banks on the planet. Although it all started with one man's passion for cannabis, the company has grown into a legendary titan over the decades, getting involved in every aspect of the cannabis community. Now they have branches that reach far beyond cannabis breeding, with various aspects of the company specifically dedicated to the advancement of industrial hemp, as well as another dedicated to educating the public on the many benefits cannabis has to offer society – helping dispel the myths perpetuated by the War on Drugs.
Sensi Seeds is more than just a seed company; it is a part of the lifeblood of the cannabis movement. Everything Sensi does is done by putting the plant first.
With this in mind, here is a rundown of Sensi Seed's history, giving you a glimpse into the core values of this seed bank – one of the first to offer cannabis seeds to the general public.
Sensi Seeds' story all comes back to Ben Dronkers, the founder of Sensi Seeds. It was back in the 70's when Dronkers first got into growing cannabis that the insatiable appetite for knowledge took hold. Not only did he start collecting seeds, but he also worked closely with botanists, researchers and even farmers to grasp a better understanding of the plant. Over time, Dronkers concluded that, irrespective of growing skill or care, the core genetic quality of a strain dictated its potential for growth.
With this knowledge firmly in hand, he set about exploring the world, collecting cannabis from across the globe; cataloguing and documenting the particularly impressive examples he found. Everywhere with a rich history of cannabis cultivation, Dronkers visited, and the collection of top-class sativa and indica seeds he brought back home with him in the 80's would be the foundation of Sensi Seeds' breeding program. With these, he began to experiment, crossing the various strains he had collected and working to stabilise them into all new varieties of cannabis.
It was around this time that the first wave of US hybrid strains hit the scene, such as Skunk and Haze - and Dronkers was one of three Dutch breeders to get his hands on them. This only skyrocketed his knowledge of breeding and allowed him to further bolster and strengthen his breeding program with all new genetics.
In 1985, Dronkers took his creations and founded the Sensi Seed Club – a club for connoisseurs, and the first iteration of Sensi Seeds. With this, his "hobby" breeding took on another level, and the club worked to centralise their growing, as well as standardise the entire process involved. It led to a need for a newer, bigger area to work with – which is when Dronkers went official, obtaining the facilities required to grow, monitor and document his various cannabis strains with scientific precision. It was the true beginning of the Sensi Seeds we know today.
Of course, the story for Sensi Seeds did not end in the 80's. It was in 1986 that they first opened up the Sensi Seed Club shop in Amsterdam, supplying their genetics and those from The Seed Bank - a company founded by another Dutch breeder who received the first US hybrid genetics. In 1991, Dronkers bought The Seed Bank, combining the companies and expanding their genetic library even further.
Since then, Sensi Seeds have continued to hunt down world-class genetics and use them to innovate. Such results include Mother's Finest, Big Bud, Skunk #1, and Master Kush – all renowned favourites among connoisseurs, veterans and novices alike. In 2006, Dronkers was also offered the opportunity to buy the Flying Dutchman seed bank, another of the Dutch originals. This further augmented the Sensi genetic pool and ensured that the Flying Dutchman legacy was maintained.
Today, Sensi Seeds sit in the halls of fame as one of the most responsible, knowledgeable and reputable seed banks there is. They continue to push cannabis breeding to its limits and consistently amaze with the strains they produce. As you can imagine, they have quite a few Cannabis Cups under their belt.
Packaging Sensi Seeds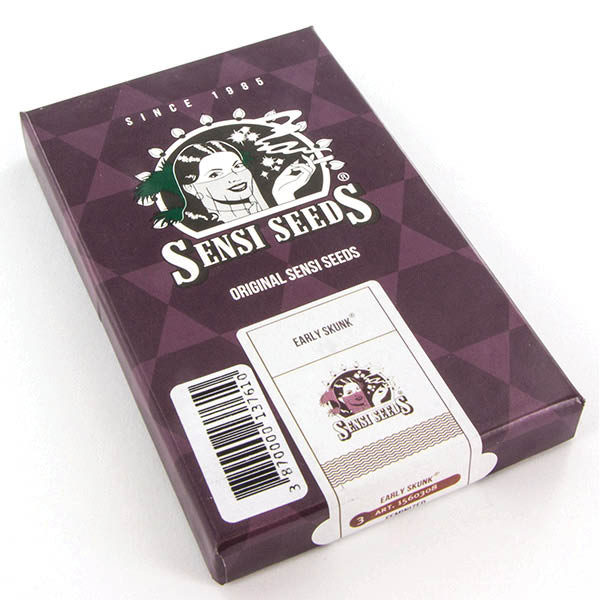 Sensi Seeds supply all their cannabis seeds with two layers of protection, ensuring safety and quality every time.
Firstly, seeds are housed in a plastic forward surround for added durability. This plastic is attached to the strain card, which details everything you need to know about it, including its general characteristics such as average height, yields and growing time. On the back of the packet, there is a small perforated section of cardboard, giving easy access to the plastic pod the seeds are housed in.
To add extra protection to the seeds, Sensi Seeds take all of the above and then place it in a sealed Sensi Seeds box, ensuring they get to you safe and securely.
Please note, the Sensi Seeds packaging is not resealable once opened. If you do not intend to use all seeds at the same time, ensure that you have suitable seed storage lined up.
Sensi Seeds give feminized and automatic seeds different coloured packaging to help easily distinguish between the two types of seeds.
Sensi Seeds' cannabis seeds can be bought in quantities of three.
Awards Sensi Seeds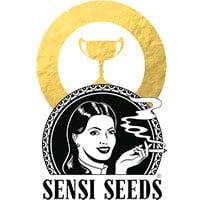 Sensi Seeds have been in the cannabis breeding business for a very long time. So it is probably no surprise to know that they have won numerous awards over the years. Here is a collection of some of the best!
As a list of 100+ awards can be pretty daunting to read, we have put together all of their 1st place wins, so you can see the strains that really shine through.
---
Super Skunk Auto

 
 

Awards:

• 2012 Highlife Cannabis Cup, 1st place for Best Autoflowering Strain

Dating back to the 1990's, Super Skunk has stood the test of time, remaining as popular today as it was back a couple of decades ago. So, for the breeders of Sensi Seeds, it only seemed right to produce an autoflowering variety. Maintaining her short stature and fat buds, Super Skunk Auto will go from seed to harvest in just under 8 weeks. The result is a sweet, dank smoke that induces an instant uplift followed by a gentle, but deep body stone. Perfect for chilling.

 

 
---
Early Skunk


 
 

Awards:

• 2006 Highlife Cannabis Cup, 1st place for Best Outdoor Strain

Early skunk, as the name suggests, has a very fast finishing time, making her an excellent choice for growing outdoors in cooler climates. She will reward you with super-large yields before the frost has a chance to set in. She induces an indica dominant body stone that rides a gentle high. Early Skunk has an indoor flowering time of 55-65 days.

 
---
Master Kush


 
 

Awards:

• 2004 Highlife Cannabis Cup, 1st place

Master Kush is a Sensi Seeds' favourite, offering growers the old school high of the Hindu Kush, but with all the perks of modern cannabis genetics. She is a great resin produces, making her a favourite with hash lovers. She also has a fast flowering time of 50-55 days, and a small stature for those growing in constrained spaces

 
---
Northern Lights #5 X Haze


 
 

Awards:

• 1994 High Times Cannabis Cup, 1st place for both Best Sativa and Best Overall Strain
• 1990 High Times Cannabis Cup, 1st place for best Sativa



This strain was one of the first US hybrids to hit Europe, and Sensi has refined and perfected it into a complete all-star. It is quite literally the melding of polar opposites, combining the soaring heights of a potent sativa, with the unfathomable depths of a pure indica. The result is a high that does it all, skyrocketing the mind while unwinding the body. To top it all off, Northern Lights #5 x Hazed has a flowering time of 65-75 days and produces some insane yields.

 
---
Big Bud


 
 

Awards:

• 1989 High Times Cannabis Cup, 1st place for Best Indica

An indica dominant strain with an impressive bounty, Big Bud lives up to her name. She is highly versatile, responding well to training and advanced growing techniques, and grows with a stable reliability. Her bud produces a succulent spicy sweet flavour and induces a knockback body stone.

 
---
Skunk #1


 
 

Awards:

• 1988 High Times Cannabis Cup, 1st place – Cultivator's Choice
• 2009 AMEC Cup, 1st place for Best Overall Strain
• Soft Secrets Strain of the Year

Skunk #1 by Sensi Seeds is an old-school legend that has helped shape cannabis breeding into what it is today. Many hold her in extremely high regard, and a benchmark for stable, consistent, and high-quality results. She is indica dominant, flowers in 45-50 days, produces large yields, and induces a potent combination of being both stoned and high at the same time – uplifting the mind while relaxing the body.

 
---
Northern Lights


 
 

Awards:

• High Times Cannabis Cup Winner

This 90% indica strain well known throughout the world. She is easy to manage, highly resinous, potent, compact, and fast growing – with a flowering time of 45-55 days. It is a well-rounded combination that has made her a popular with growers of all skill, allowing everyone to achieve top-shelf results.

 
---
Shiva Skunk


 
 

Awards:

• Cannabis Cup winner

Shiva Skunk is considered to be one of the most potent skunks available on the market, making her a powerhouse indica. Created from the mix of NL #5 x Sk #1, she was an instant hit upon release to the market and remains just as popular to this day. Expect generous yields of some truly intense bud. Shiva Skunk has a flowering time of 45-55 days.

 
---
Sensi Skunk


 
 

Awards:

• Cannabis Cup Winner

Aimed at the grower with a limited budget, but still wants to achieve award-winning results, Sensi Skunk covers all the bases. She is easy to grow, vigorous, has a fast flowering time, produces generous yields, and induces a classic skunk body stone. If you want a classic of high calibre, this straightforward Skunk is the one. Sensi Skunk flowers in 45-50 days.

 
---
Super Skunk


 
 

Awards:

• Cannabis Cup Winner

Super Skunk was one of Sensi Seeds first forays into hybrid breeding, combining Skunk #1 with an Afghani resin powerhouse. The result is a skunk that grows with a strong vitality and produces large yields of pungent, potent bud. She should delight novices and connoisseurs alike! Super Skunk flowers in 45-50 days. Expect dank flavours and a deep, couch-locking stone!