Supa Gro Kit 100% 'Brazil'
4.5

5

1

(

81

)
Psilocybe Cubensis Brazil is an aggressive and extremely fast colonizer - and very easy to grow. All you need is one of these 100% mycelium, a little bit of water and a bit more patience. Large, dense fruits and lightning fast - served in several flushes. This cubensis strain produces nice prints to continue your research with.
Out of stock
You will be notified as soon as the product returns to stock
Product accessories: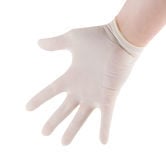 Latex Gloves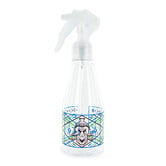 Zamnesia Misting Bottle
More info
Supa Gro Kit 100% 'Brazil': Great potency and an easy grow
Psilocybe Cubensis Brazil is a very easy to grow cubensis strain that produces nice prints to continue your research with. But before you can harvest those large and dense fruits, you need to wait a few days and spray a bit of water every day.
These grow kits contain 1200ml of 100% mycelium cake and are 100% ready to grow when they arrive at your doorstep. The results of these 100% mycelium cakes can only be described as amazing. 
Supa Gro magic mushroom grow kits are grown by mycological experts and contain extremely healthy mycelium.
Scope of delivery
1200ml cultivation box
Grow bag
Supa Gro Kit 100% 'Brazil' data sheet

| | |
| --- | --- |
| Volume | 1200ML |
| Brand | Supa Gro |
| Strain | Brazil |
More information related to this product:
Reviews (81)
09/Aug/2022

Weniger als erwartet
Ist nun mein zweites Zuchtset aber eine andere Sorte. Hab alles nach Anleitung gemacht. Leider sind bis jetzt grad mal 4 Pilze gewachsen, schade eig. Bei diesen Preis. Ich werde noch etwas warten und die ersten Pilze demnächst pflücken. Ich hoffe das beim zweiten flush mehr kommen. Ich werde sicher irgendwann nochmal eins bestellen, aber wenn das dann auch nicht so richtig wird, dann werde ich wohl kein Zuchtset mehr bestellen. Probiert habe ich sie natürlich noch nicht, aber meine Erfahrung werde ich gerne nochmal mitteilen wenn es soweit ist.

04/Jun/2022

Goed maar niet geweldig.
De eerste flush kwam zeer traag op gang (ondanks het gebruik van een verwarmingsmat). 10 paddo's na veel geduld als eerste flush. Ik vermoed dat het gewicht vers op +- 130 gram zat. Helaas vergeten na te wegen na veel enthousiasme en wachten . echter was het niet zo extreem veel als gehoopt en verwacht, ook de effecten waren naar mijn mening niet zo hevig. The heroic dose zou naar mijn mening toch een intense trip moeten geven. Ik geef ze zeker nogmaals de kans (elke trip is anders uiteindelijk en er zijn zoveel factoren die het beïnvloeden) maar had persoonlijk betere verwachtingen van de kweekset en de sterkte v.d. paddo's. Wel deed het me zeer lichtjes denken aan de mescaline ervaring. Minder bewegende hallucinaties maar zeer felle en uitgesproken kleuren. Harder als bij andere paddo's.

24/Jan/2022

Top service
I had some doubts about the growkit that i got and the Service was really helpful and tried to get in Touch with me as fast as possible. Thank you Zamnesia team.

13/Dec/2021

INFECTED BOX!
Mein SupaGro Brazil kamm mit grünen schimmel an 2 stellen an !!! Ich habe mich an den KundenService mit "Fotos" gewannt und der meinte wie lange das schon sei und unter welche temperatur ich dass kit gegrow habe und und und.. Ich meinte es ist nagel neu, grad ausgepackt und dann hab ich es gesehn.. Dann meinte der kundenservice ich solle mich in eine woche nochma melden, um dann zu sagen ich habe die falsche temperatur und luftfeuchtigkeit gehabt!🤨 Das ist das aller letzte von euch, Alleine schon dass so große löcher im growkit deckel sind das ungezifer und bakterien ohne probleme eindringen können ist doch schon ein witz!!! Ich habe grade 50euro in die Mülltöne geworfen, werde als stammkunde wie ein affe behandelt im kunden service... NIE WIEDER

28/Jun/2021

Perfetto
Buon micelio tutto perfetto!! Il primo era contaminato e me ne hanno mandato un secondo, il primo l'ho buttato in giardino e sono cresciuti due funghi anche li nella terra zamnesia super affidabile e professionale nessun problema!

09/Jun/2021

good
The Kit started pinning after about 2 weeks and they are getting more every day. Unfortunately my caps started to deform so my set might be contaminated. I think they got to warm at times. Hopefully they will still grow to full size. And also great customer service. I wrote them and they answered immediately. Would reccomend!

24/Apr/2021

1 month with them and nothing
never happened that after 1 month there wasn't anything. i am a bit disappointed but i am still hope in a miracle because i ve never had problem with zamnesia's kits

22/Apr/2021

Good
First flush came slow with few but big mushrooms. Wet weight was 220. Now waiting for the 2nd flush. I guess these are a little more sensible to temperature change so I recommend to watch out for a nice and stable temperature. They really started growing when I put them on the heater (which is on low heat). Tried MDing but gotta say that I prefer Mazatapec for that. Might be a personal thing. Curious how a larger dose will be.

08/Jan/2021

incredible
very strong experience when lemon tekking, a little goes a long way and you get many fruits for zero work, amazing product, cannot recommend more.

24/Nov/2020

N'a pas marché
Je l'ai offert à mon ami qui l'a cultivé pendant quasi 40jours sans résultat...

You cannot post a review because you have not purchased this product
Restrictions
Please note that if your country is not on our general shipping list, we're unable to ship any item on our website to it. For more information check out the list here: Ordering & Shipping
Video (0)