Psilocybe Hollandia
4.5

5

1

(

175

)
As its name suggests, Psilocybe hollandia is a new truffle developed and grown in the Netherlands by the country's leading truffle producer. Nearly twice as strong as the other varieties, it's already popular with experienced shroomers looking for a longer trip with more intense visuals (which hollandia delivers more reliably).
Out of stock
You will be notified as soon as the product returns to stock
More info

PSILOCYBE HOLLANDIA
Though a tad more expensive, the Psilocybe Hollandia does offer more bang for your buck – you can easily squeeze two trips from one 15 gram pack (in fact it's recommended that all but the most experienced trippers stick to a half pack).
The taste has also been improved with a special growing method. The hollandia still has the nutty truffle flavour but without the sourness of other varieties.
PSYCHOACTIVE EFFECTS OF HALLUCIOGENIC TRUFFLES
All our Psychedelic Truffles contain psilocybin in more or less the same quantity. Their effects are also largely similar, though we've received reports that some strains trigger more social experiences, whereas others are more prone to produce visuals. Expections may however play a role in the eventual effects produced.
Once taken, you'll be able to feel the effects come on after about 15-45 minutes. Take stomach content and dosage into account as they can slow onset. After reaching their peak, the effects will gradually decrease again. The whole experience typically lasts about 4 to 6 hours.
You'll likely experience periods of laughter, increased energy, feelings of (universal) connectedness, philosophical thoughts and powerful hallucinations (some of which are visible with your eyes closed).
PSYCHEDELIC COMPOUND MAGIC TRUFFLES
A naturally existing compound (similar to DMT in structure) called psilocybin is the substance responsible for the effects created by Magic Truffles. All our magic truffles are freshly packed in quantities of 15 grams. Truffles usually hold a lot of water though so while weightloss can occur and water is lost, the level of psilocybin will remain the same in them.
Psilocybin also doesn't create any bad byproducts or metabolites, which means: no hangover! Be ready to look at life differently though!
HOW TO USE MAGIC TRUFFLES HOLLANDIA
Mild, medium, or intergalactic is easy to figure out with our uncomplicated dosage calculator.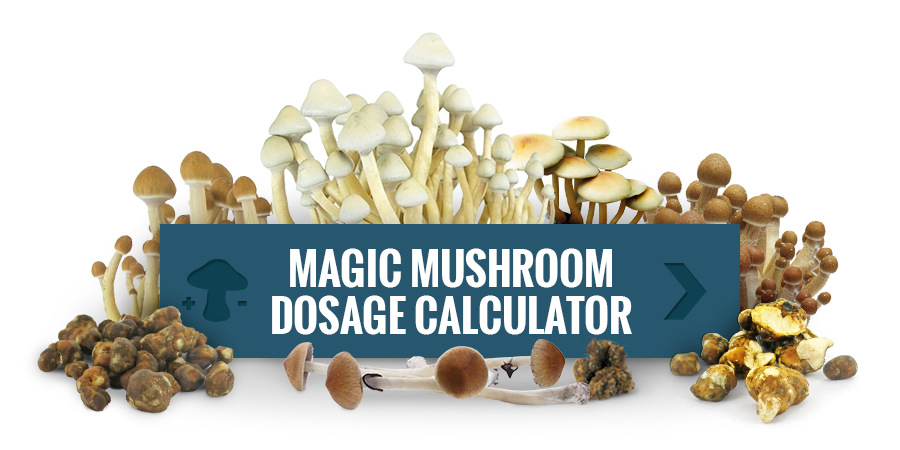 Frequent use can lead to a build up of tolerance. So wait at least one week before your next time to prevent disappointment.
---
* A pack of Magic truffles can be kept for about two months, if unopened and stored in a refrigerator. Product in an opened pack will expire after only a couple of days.
More information related to this product:
Reviews (175)
05/Jan/2021

Recomendable al 100%
Si bien es cierto que cada vez tienes un viaje distinto se nota las ligeras diferencias entre unas y otras, las Hollandia realmente son muy buenas en cuánto a introspección, una introspección animada podríamos incluso decir en mi caso. Quise hacer un experimento y comerme los 15 gr, sin duda son totalmente comibles, no pierdes ni el control ni la noción del lugar aunque bien es cierto que puedas sufrir visiones, voces y demás, realmente estás en un viaje pero con los pies en la tierra. Muy muy agradables!

01/Jan/2021

Magique
Merci

31/Dec/2020

Très bon produit
Je tiens à préciser que ce produit est conforme à mes attentes ! Sachet à prendre en 4 ou 5 fois pour bien gérer la situation. Au top aussi également au niveau de l'envoi !!!!!!

30/Dec/2020

WOW
Die sind echt gut! Wir hatten sehr viele Ergüsse der Erkenntnisse... Sehr empfehlenswert!

25/Dec/2020

Fantástico
Un efecto fantástico, con 2 paquetes tuve la sensación de haber muerto en vida, perdí la noción de frío y calor (incluso estando por debajo de 0 grados centígrados), un viaje alucinante que me llevó a pasar los límites de mi cuerpo, pero no pude ver visiones como con la Utopía. Puedo decir que me gustó mucho, pero prefiero la Utopía.

22/Dec/2020

Jessee
Au top, a condition d'être à jeun au moins 5 h avant, très bon trip : essayé une autre fois après avoir mangé, et là, pas terrible

16/Dec/2020

Bof
Je ressens rien après plusieurs prises peut être que la dernière me fera monter mais j'y crois pas ...

13/Dec/2020

Champignon très fort : Attention au débutant
Première fois que nous prennons des champignons tout les deux, nous nous attendions pas à de tel effets.. Très sureprennant pour quelque chose qu'on achète librement sur le web... Nous avons pris 7,5g chacun, et je pense que c'est beaucoup trop pour des débutants, on était tellement submergé d'informations tout le deux qu'on se stressait mutuellement au début, mais ensuite après avoir bu du jus de citron et pris un benzo c'est devenu + agréable et intéressant...

07/Dec/2020

Nul aucun effet
Pris un sachet entier15 g par personne pas d effet visuel pas d euphorie rien mis à part un mauvais goût. Soit elle sont frelatés soit c arnaque vraiment très déçu Je ne recommande pas dut tout espérons que les kit a pousser seront meilleur !!!!!!

06/Dec/2020

Idéal pour une bonne introspection
prenez tout le sachet, sinon lorsque vous allez commencé à avoir les effets vous allez tellement kiffer que vous regretterez de ne pas avoir tout pris. Cette truffe est idéale pour redécouvrir les couleurs, formes et textures qui nous entourent. Vous allez vous remettre à regarder le monde comme au premier jour et à ressentir un pure bonheur en terme de sensation. Pour tout le sachez vous aurez 4 heures de trip environ. Mais vous ne verrez pas le temps passer. Cette truffe est top parce qu'elle ne procure pas de descente, d'un coup vous n'êtes plus sous trip et reprenez le cour de votre vie normalement. Petit plus, écoutez folamour - umami et ambiancez-vous !

You cannot post a review because you have not purchased this product
Steve123
2014-04-06 17:34:00
Wie lange halten sich die Trüffel in der Verpackung sodass sie noch frisch sind? Beispiel: Wenn eine Lieferung 3-5 Tage dauert, wie lange danach kann man sie noch mit gutem Gewissen verzehren?
administrator
We specialize in shipping throughout Europe. Please rest assured that our truffles are able to withstand the elements that transit involves. If you have any doubts however, please contact our Customer Service with a photo of your packet: [email protected] All our Truffles are fresh and vacuum packed in quantities of 15 grams. Unopened, they can be stored 2-3 months in a cool and dark place (a refrigerator is perfect). Do not freeze! Freezing the product will damage the produce. Once opened though, they can only be stored for a few more days.
Ask a question
Restrictions
Please note that if your country is not on our general shipping list, we're unable to ship any item on our website to it. For more information check out the list here: Ordering & Shipping
Video (0)