Supa Gro Kit 100% 'McKennaii'
4.5/

5

(

448

)
Psilocybe Cubensis McKennaii is said to be an even stronger strain than the popular and famous (and hard to cultivate) Hawaiian (Copelandia cyanescens). It definitely is for the more experienced, visually interested psychonauts due its very philosophical trip with a strong visual component. This grow kit contains a 100% colonized 1200ml cake.
In stock
You will be notified as soon as the product returns to stock
Product accessories:
More info
Supa Gro Kit 100% 'McKennaii': Allegedly even stronger than the Hawaiian
Psilocybe Cubensis McKennaii is allegedly an even stronger variety than the famous and popular (and hard to grow) Hawaiian (Copelandia cyanescens). This strain is obviously for the more experienced psychonauts as it provides a very philosophical voyage with a strong optical component. These grow kits contain 1200ml of fully colonized substrate, ready to grow - this is a 100% package! All you need a little patience. Godfather of this strain is the American writer, teacher, researcher and psychonaut Terence McKenna.
Scope of delivery
1200ml cultivation box
Grow bag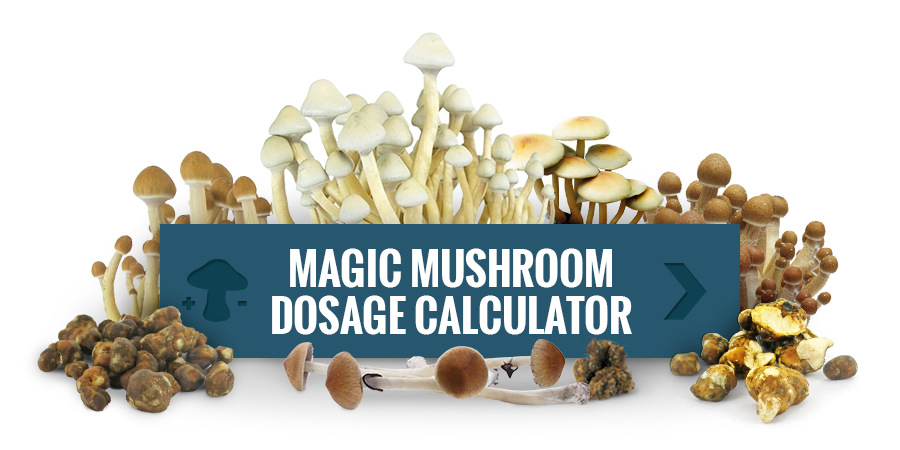 More information related to this product:
Reviews (448)
22/Jan/2020

Mon avis
Est ce moi ou les mc kennai ??! Mais une fois je prend la claque , vision kaleidoscopique et cie en les mangeant frais .....et en les mangeant sec je les sens a peine ...donc ....i don't kow !!!! Bon courage!!!!

21/Jan/2020

Bad kit refunded
I got a bad grow kit that smelled a bit off from the start. So I contacted zamnesia support and they were quick to respond and offered me a refund. I'm leaving five stars for a great customer support!

15/Jan/2020

3 of 5 ----
i like zamnesia shop they have great products and a very good custom service so today my first zamnesia shroom experience i ve got some experience Having grew plenty from others stores .. so the .box came well packed , stealth easy .... unfortunately transport didnt work rigtht but wasnt zamnesia s fault so the boxes stayed 2 days at post office until i got them i opened them took a look 4 of 5 look well spread mycel one could t identify anything right now 3 of 5 produce ....2 boxes look dead or are dead ...one of those is the box which didnt look well spread mycel all were treated the same way so 3 of 5 are producing still waiting for first result lets see what happens

27/Dec/2019

Garbage grow kit!
Having grown many shrooms, I have plenty of experience in this, however, this grow kit is pure garbage. Following the instructions, spraying and putting it on a heating mat produced 5-6 shrooms in total even when restarting the cycle multiple times. What a ripoff. Never again!!!

The customer has rated the product but has not posted a review

13/Dec/2019

The best purchase I made in 2019 or maybe my whole life. Zamnesia I fucking love you guys
So I've been struggling with some health stress related issues my whole life. The only thing that helped a bit was weed. But I am slowly becoming not fond of it because of relying on it too much. And I just love being sober. So long story short I've decided to try mushrooms. My first and second trips were from bought dried shrooms. I did enjoy them and they did relax me really good. Made me rethink some things and let go of the others. ect. ect. But due to them being illegal here in Denmark the price is steep. And I've decided to grow my own. After a bit of research I've stumbled across Zamnesia website and made my order of SupaGrow McKenna box. It arrived in a week which is relatively fast. And I've started the growing process. In about a week or so the first pins showed up. I've reduced the misting to only one time a day. The temp in my room I've measured is 23degrees C on average so I did not order the heat map because I thought that was not needed. Which I still think is true for me. I kept my grow box in a light place but avoided direct sunlight. So in about 4-5 days from the moment the pins showed up I got my first huge flush equaling in about 260 grams wet. I cold shocked and restarted the process. Second and the third flush gave me 200gr total and the 4th was only 50gr. Now I gave the box to my roommate for him to try getting more flushes out of it while I visit my parents during christmas. That being said I've since tripped on 50wet, 100 wet (with lemon tek). Those were the most profound, life changing experiences in my life. I am beyond grateful to Zamnesia for providing such an opportunity for self exploration despite the fact that shrooms are illegal in a lot of european countries. Which I believe is the dumbest shit we could do to ourselves. Fucking alcohol is legal and it's a pointless disgusting substance. But thats completely another story for another time. During my order and the growth process I've emailed zamnesia some questions which they've answered really quick and precise. Great company, great producs and amazing service. 11/10 buying again today

09/Dec/2019

Luv it!
I find these Supa Gro McKennai packs to be the best to grow and to trip with! Others have disappointed a bit, but never Supa Gro McKennai

25/Nov/2019

Beautiful
Hello friends, I want to share with you.I get home from work and I look with the magnifying glass to the cake, I am in the seventh heaven very happy on the eighth day the mushrooms appeared.I am impressed with their beauty, people be healthy greetings!

22/Nov/2019

Simple and magical. Drop doubts and do it.
Timely delivery. The excitement passes with the first fruits. Do everything according to the instructions and everything will be fine. Accuracy, calmness and patience are the best advisers ... The first harvest gave not so many fruits. The second gives three times more ... I think that the next harvest will be even more fruitful. Very satisfied.

22/Nov/2019

Pas mal
assez impressionnant un mélange d'émotions et de couleur je recommande

You can't post a review because you are not logged as a customer

Log in / sign up
Norberto L.
2013-10-30 12:22:46
When I put the kit in the bag, how much water should I spray every day with "100% Mycelium kit Mckennaii"?
administrator
It's best to spray 2 to 3 times a day. Don't spray much. One squeeze of your sprayer should be enough. We have made a great instruction video and put it on Youtube. This could also may well be of help: http://www.youtube.com/watch?v=APyqMWAHpzM
simon
2013-04-06 17:46:44
Hello Do you mean to put the water only in the bag and no water in the box? I have some doubts, because normaly you have to put water in the box. Thanks for an answer
administrator
All our 100% Mycelium kits come with a customized manual. To gain the best results, check out our Online Instructions for these kits, here: https://www.zamnesia.com/content/216-instructions-100-mycelium-kit-supa-gro
Ryan Segal
2013-03-15 16:19:38
So, no casing? Does it need to be 'birthed' and placed in a homemade habitat, or will it grow in the bag the same as the other growkits?
administrator
These kits work in a similar fashion. The kit comes with its own bag, but the contents of the box need not be submerged prior to growing. Complete instructions will be provided of course.
Ask a question
Restrictions
We do not ship this product to the following countries:
Germany, United Kingdom, Switzerland, Norway, Ireland
Please note that if your country is not on our general shipping list, we're unable to ship any item on our website to it. For more information check out the list here: Ordering and Shipping
Video (2)
Video: How To Prepare The Supa Gro 100% Mushroom Gro Kit

We show you how to use the Supa Gro 100% magic mushroom kit. This mind friendly cake containing pure mycelium from Supa Gro 100% will provide you with multiple flushes of strapping healthy cubensis mushrooms. With up to six flushes per kit and 600-900 grams per flush, this no sweat kit can't be beaten. Requiring nothing more than clean or gloved hands, the occasional squirt of water and a snug place to grow. This fun fungus is as easy as one two three.