Filter Bag
5

5

1

(

93

)
The bag has several microporous filters incorporated into it so gas can pass in and out but moisture stays in and contaminants are kept out. This is important as during mycelium growth phase, a lot of CO2 is given off and needs venting, but the medium must not dry out. In short, the bag creates and maintains the perfect environment for shroom growth. These bags are autoclavable.
Product accessories: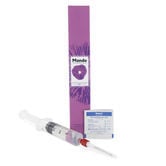 Mondo Spore Syringe...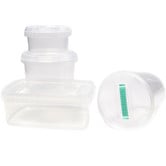 Filter Box
Hand Disinfection Gel
More info
Width: 32cm
Height: 57cm
Suitable for use with 1200ml kits
Reviews (93)
30/Dec/2020

Excellent
Replaces the not optimal supra grow bags with these ones and they are perfect! No leaking as with other bags and the air filters in the top provide enough oxygen. I recommend

11/Dec/2020

Sind sehr gute Beutel
Die großen Beutel funktionieren super, die Qualität ist auch gut

04/Dec/2020

Good Quality
And it is reusable

05/Nov/2020

SUPER
le top du sac filtrant

05/Nov/2020

Perfekt
Super Qualität Vielen Dank

05/Nov/2020

Sac multi-fonctions
Peut servir pour la culture de champignons (azurescens, cubensis, tampanensis..), la culture de petites épiphytes (orchidées, broméliacées..) et aussi très pratique pour les semis ou bouture à l'étouffée.

26/Oct/2020

Works...
Does what it's supposed to.

15/Oct/2020

Indispensable pour la culture de champignons...
Indispensable pour la culture de champignons et de truffes... Parfait pour garder l'humidité tout en filtrant l'air entre l'intérieur et extérieur du sac.

22/Sep/2020

Meglio del sacchetto originale con cui arriva il kit!
Qui l'aria viene filtrata, non ci sono i buchi, ma ha dei filtri microporosi. è inoltre perfettamente adatto per il grow kit da 1200ml.

18/Sep/2020

Perfect for growing shrooms
Nice quality. Better than the ones you get when buying grokits

You cannot post a review because you have not purchased this product
Ich würde gerne die Maße des Beutels wissen, wenn das möglich ist. (Länge, Breite, Höhe in aufgestellter Form)
administrator
Our Filter Bags measure approximately 49 cm x 20 cm. Perfect for our 1200 ml Grow Kits ;)!
Ask a question
Restrictions
Please note that if your country is not on our general shipping list, we're unable to ship any item on our website to it. For more information check out the list here: Ordering & Shipping
Video (0)