Filter Bag
5

5

1

(

135

)
The bag has several microporous filters incorporated into it so gas can pass in and out but moisture stays in and contaminants are kept out. This is important as during mycelium growth phase, a lot of CO2 is given off and needs venting, but the medium must not dry out. In short, the bag creates and maintains the perfect environment for shroom growth. These bags are autoclavable.
Product accessories: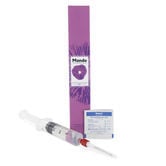 Mondo Spore Syringe...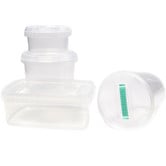 Filter Box
Hand Disinfection Gel
More info
Width: 32cm
Height: 57cm
Suitable for use with 1200ml kits
Reviews (135)
04/Nov/2022

Parfait
Produit bien conforme à l'usage

05/Oct/2022

Super Duper
Tolles gutes Design, die eingebaute Lüftung ist ein richtiges Plus. Die eingeschlossene Feuchtigkeit und die gute Sauerstoffversorgung sorgen so für ein gutes Pilzwachstum.

02/Sep/2022

Sj
Useful. Sturdy.

19/Aug/2022

5/5*
Lässt sich sehr gut benutzen und Top Belüftung möglich...

19/Aug/2022

Better than growkit bags!
I bought it after my bad experience with first growkit from FreshMushroom. I believe it's much better to keep controlled conditions. 2nd Growkit from SupaGro has a huge bag which is great but it's not as good as this one. Don't know if there are bigger bags but if then I would recommend to get the next size in case you have 1200cc kit.

12/Aug/2022

Great
Awesome product

03/Aug/2022

Gute Plastiktüte
Sehr gut als Ersatztüte für den zweiten Flush oder wenn die Originaltüte beschädigt ist.

09/Jun/2022

Parfait, fais le job
Très très bien, fais le job!

15/May/2022

Surprenant
Je ne sais pas si c'est grâce à ce sac mais j'ai fait pousser 2 boxs en même temps, même variété mêmes conditions, sauf qu'ne avait ce sac et l'autre avait le sac standard. J'ai fait un rendement X2 par rapport au sac standard ! Pour 1€50 ça vaut le coup

You can't post a review because you are not logged as a customer

Log in / sign up
Ich würde gerne die Maße des Beutels wissen, wenn das möglich ist. (Länge, Breite, Höhe in aufgestellter Form)
administrator
Our Filter Bags measure approximately 49 cm x 20 cm. Perfect for our 1200 ml Grow Kits ;)!
Ask a question
Restrictions
Please note that if your country is not on our general shipping list, we're unable to ship any item on our website to it. For more information check out the list here: Ordering & Shipping
Video (0)