Filter Bag
5

5

1

(

128

)
The bag has several microporous filters incorporated into it so gas can pass in and out but moisture stays in and contaminants are kept out. This is important as during mycelium growth phase, a lot of CO2 is given off and needs venting, but the medium must not dry out. In short, the bag creates and maintains the perfect environment for shroom growth. These bags are autoclavable.
Product accessories: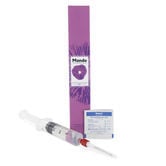 Mondo Spore Syringe...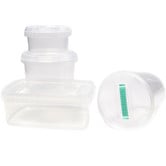 Filter Box
Hand Disinfection Gel
More info
Width: 32cm
Height: 57cm
Suitable for use with 1200ml kits
Reviews (128)
03/Aug/2022

Gute Plastiktüte
Sehr gut als Ersatztüte für den zweiten Flush oder wenn die Originaltüte beschädigt ist.

09/Jun/2022

Parfait, fais le job
Très très bien, fais le job!

15/May/2022

Surprenant
Je ne sais pas si c'est grâce à ce sac mais j'ai fait pousser 2 boxs en même temps, même variété mêmes conditions, sauf qu'ne avait ce sac et l'autre avait le sac standard. J'ai fait un rendement X2 par rapport au sac standard ! Pour 1€50 ça vaut le coup

12/May/2022

Spacious and Great quality
Another product that I'm satisfied with. Very spacious and without manufacturer fault.

30/Mar/2022

Top wie immer
Dieser filterbeutel ist optimal für die 1200ccm Boxen, um ein vielfaches besser als die beutel die z.B. bei supra grow mitgeliefert werden. Meine Empfehlung immer welche auf reserve haben so kann man notfalls wechseln falls zu viel wasser im beutel ist oder der mitgelieferte anzuchtbeutel beschädigt wird oder einfach "schlechter" ist.

09/Mar/2022

Perfect
Thanks a lot

08/Mar/2022

Good quality
Works excellent in combination with the boxes.

21/Feb/2022

Erfüllt den Zweck
Habe es aus Hygienegründen für den zweiten Flush benutzt. Gefällt mir sogar besser als die Standard 'Fresh Mushrooms' Growtüte.

05/Feb/2022

easy usable bags with there price but ready to go just use it
easy usable bags ready to go just use it

29/Dec/2021

Super
Sehr gute Zucht Erfahrungen damit gemacht

You cannot post a review because you have not purchased this product
Ich würde gerne die Maße des Beutels wissen, wenn das möglich ist. (Länge, Breite, Höhe in aufgestellter Form)
administrator
Our Filter Bags measure approximately 49 cm x 20 cm. Perfect for our 1200 ml Grow Kits ;)!
Ask a question
Restrictions
Please note that if your country is not on our general shipping list, we're unable to ship any item on our website to it. For more information check out the list here: Ordering & Shipping
Video (0)