Filter Bag
5

5

1

(

117

)
The bag has several microporous filters incorporated into it so gas can pass in and out but moisture stays in and contaminants are kept out. This is important as during mycelium growth phase, a lot of CO2 is given off and needs venting, but the medium must not dry out. In short, the bag creates and maintains the perfect environment for shroom growth. These bags are autoclavable.
Product accessories: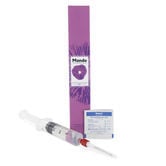 Mondo Spore Syringe...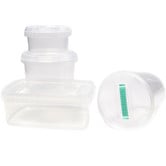 Filter Box
More info
Width: 32cm
Height: 57cm
Suitable for use with 1200ml kits
Reviews (117)
29/Dec/2021

Super
Sehr gute Zucht Erfahrungen damit gemacht

08/Dec/2021

Très bien
Pas encore utilisé pour le moment mais sac de haute qualité ! Très résistant avec un bon échange d air

29/Nov/2021

Great product
Great

24/Nov/2021

A must have! The Best bag for growth.
Better in every way. You MUST buy one of those if you are serious. 5 stars for Zam's team and service ;D

24/Nov/2021

sac filtrant
très bien.merci

14/Nov/2021

Great and reliable.
I absolutely love the these, brought a mixed set of filterbags and boxes for home usage, and it has survived multiple times in my PC.

11/Nov/2021

bien
bonne qualité

11/Aug/2021

Nice quality
The bag has a good quality. Fits perfektly for my plans.

12/Jul/2021

High quality
A must have!

25/May/2021

Filter bags
As usuall item good quality for price you payed, recommended

You cannot post a review because you have not purchased this product
Ich würde gerne die Maße des Beutels wissen, wenn das möglich ist. (Länge, Breite, Höhe in aufgestellter Form)
administrator
Our Filter Bags measure approximately 49 cm x 20 cm. Perfect for our 1200 ml Grow Kits ;)!
Ask a question
Restrictions
Please note that if your country is not on our general shipping list, we're unable to ship any item on our website to it. For more information check out the list here: Ordering & Shipping
Video (0)