Zamnesia Magic Truffle Cultivation Set
4.5/

5

(

37

)
The Zamnesia Magic Truffle Cultivation Set brings the power of magic truffle cultivation right into the comfort of your own home. Each set comes with three individual kits, offering users three unique strains to enjoy. All it takes is a little patience, and you will soon be on your way to a potent psychedelic experience!
More info
Zamnesia Magic Truffle Cultivation Set: Everything needed to home grow
Everyone loves a good magic truffle, so we have put together a set of kits to ensure you can grow your very own. All it takes is a little patience, and you can cultivate a crop of truffles from the comfort of your own home!
Each Zamnesia Magic Truffle Cultivation set contains three separate growing kits, with each kit containing the mycelium of a different strain. This gives you a range of potencies and effects to enjoy!
The three strains included in the set are:
Mexicana
Tampanensis
Galindoi
Each pot has a date on them, letting you know when they were inoculated. Simply harvest your magic truffles 13-20 weeks after this date. It requires patience, but the longer you leave them, the larger the harvest will be.
Of course, it is possible to harvest one pot earlier than others, ensuring you have a staggered harvest. It is completely up to you when you reap the rewards of these bountiful kits.
We have put together a simple and easy to follow manual on how to use your kits.
Manual Truffle Cultivation Set
There are a few things worth noting about these strains of magic truffles. Firstly, Mexicana tends to produce a large amount of very small truffles. While the total mass is large, it is important to take extra care while harvesting, in order not to miss or damage them.
If you intend to stagger the harvest of your kits, then it may be worth leaving Galindoi until last. This strain is reputed for producing the largest yields.
All strains grow at room temperature.
Each pot will need to be able to breathe in order to grow. The lids contain a breathable surface, so never cover them and never stack the pots. The lids do not need to be removed until harvest.
The Zamnesia Magic Truffle Cultivation Set should be used as soon as it is received. If they must be stored, do so at 3-8°C. We do not recommend this, though, and you do so at your own risk.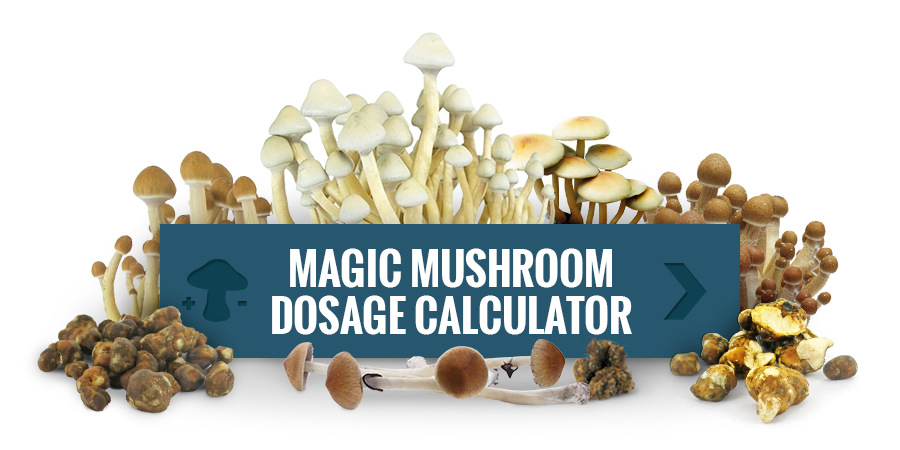 More information related to this product:
Growers Experiences
Reviews (37)
08/Jul/2020

Excellent
Conditionnement et envoie parfait. Qualité parfaite. Facile est rapide a cultiver. Je recommande

07/Jul/2020

Kit truffes
Kit bien reçu Dépose pas loin de ma box culture.. Température 25..27'c....humidite au top..ca évolue doucement.. Trop hate de tester mes petites..deja tester grâce aux sachets 15g vendu par zamnesia..tres bon produits.. Là il y a 3 sortes différentes.. Tres bon rapport qualité prix Je recommande donc les yeux fermés Et si problème...tres bon SAV ..

12/Jun/2020

easy fail free
I recieved the kit (as always fast and secure, thanks) and just put the boxes on a shelve, behind some books to ensure the sun could not reach the boxes. after 18 weeks in total from innoculation I harvested the Mexican. 50 g fresh exactly. took one hour to harvest, since they are small. this is the hardest part of these kits. dried it all out on a plate with a napkin. 21 g dried after a week. so 4 doses in total. im ok happy with that. the formula here was 1 g fresh x 0,42 = dried weight. 1 g dried x 2,38 = fresh. (when you rehydrate for consuming) the 5 g dry trip is suitable for most people, also beginners, since its very clear trip. two weeks after I harvested the Tampanensis. 20 g fresh! - highly disapointing. in dried is was 6,60 g. took it all in on go. it was fine. not much stronger than the mex. with that experience in mind my last GALINDOI is now still on the shelve:) I learned from the tamp. to look at the outside of thr kit and track the growth. now it has been there for 25 weeks, so half year since innoc. and it still grows. im waiting another 2-3 weeks.. so 28 weeks in total for the Gal. info. my temperature is around 20 C. degress which could slow the proces. thanks again Zammy for an easy kit.

18/May/2020

super culture
Alors ça pousse toujours dans leurs petites boîtes, inoculées semaine 8 pour la Tampesis, 153gr à la semaine 20 avec le pot. Pour la Mex, inoculée semaine 7 et 116gr et pour la Gal inoculée semaine 7 et aussi 153 gr avec le pot. ce qui est super rentable, suis très contente et je vais continuer de les laisser grandir encore 1 mois. Je les utiliserai en micro dosage très certainement, je reviendrais donner mon avis sur leurs effets. En tout k merci Zamnesia.

15/May/2020

parfait
Produit conforme, reste à attendre

16/Mar/2020

curious
Had some great experience at a truffle session from an expert. Would like to have my own truffles, so bought this kid. Now waiting on them to grow..... I am very happy that Zamnesia has so wide spectrum of mushroom/truffles. Definetly want to try their "ripe and ready" truffles, but at the end the growing of your own truffles is the ultimate thing.

09/Mar/2020

Super kit !
Je recommande à 100% Il n'y a rien a faire, et pas tellement de temps à attendre. J'ai eu seulement 3/4 semaines d'attente. En fait le numéro écrit est la semaine de l'année ou les truffes ont été plantés (sur 52 semaines par an), il faut calculer combien de semaines se sont écoulées depuis puis rajouter le nombre qui manque pour faire 15/20. C'est pas très compréhensibles je trouve, et je ne comprends pas la com qui dit qu'il faut être très patient, au final pas plus que pour un grow kit qui peut moisir à tout moment si on fait pas gaffe. J'en reprendrais surement, c'est vraiment tellement mieux que les grow kits je trouve :) Et j'ai eu deux super trips pour le moment !

02/Jan/2020

Perfect way to get your truffle needs met!
These truffle grow kits are awesome! Three different strengths of truffle, ready at different times, and last for a surprisingly long time if you're not ready to consume them yet... Just keep them in the fridge until you're ready... I find that they last way longer than the two to three weeks that Zamnesia state... You really can't go wrong with these babies! Go for it!

28/Dec/2019

Best trip ever!!
I let the truffles grew for 20 weeks, I got a pretty good harvest. It was my first time doing magic truffles, with only 8 grams of the Mexican strain I got enough to have the best trip ever, where the visuals were so intense, my soul went out of my body to visit some magical places, I had vivid dreams, more intense than any other trip that I have ever had, even with DMT or Salvia. This is an ancient medicine and should take with respect. Cheers

18/Dec/2019

Réception
Colis reçu rapidement mais 2 kits étaient mal fermé sur 3 set commandé (soit 2 sur 9)... j'espère que les kits non pas été infecté et que ça poussera correctement... En tout cas l'envoie et le site est top!

You cannot post a review because you have not purchased this product
Restrictions
Please note that if your country is not on our general shipping list, we're unable to ship any item on our website to it. For more information check out the list here: Ordering & Shipping
Video (1)
Video: Magic Truffle Cultivation Set Mushmush - How To Setup

The MushMush Magic Truffle Cultivation Set brings the power of magic truffle cultivation right into the comfort of your own home. Each set comes with three individual kits, offering users three unique strains to enjoy. All it takes is a little patience, and you will soon be on your way to a potent psychedelic experience!