Blog

4 min
Top 10 Hybrid Cannabis Strains
4 min
Zamnesia's list of the top 10 hybrid cannabis strains will be your guide to the world of doja, explaining what kind of hybrid cannabis strains are available right now and what to look for in terms of potency, quality, and dankness.
For the bud enthusiasts out there, we know it's hard to sift through all of the cannabis strains on the market. That's why we're here to help. Hybrid strains are a mix of sativa, indica, and/or ruderalis genetics that have become increasingly popular. Each strain brings its own benefits and features varying ratios of CBD and THC.
THE BEST HYBRID CANNABIS STRAINS
Zamnesia has put together a list of the top 10 hybrid cannabis strains ever to fill a pipe; frequently used to alleviate stress and headaches, improve mood, and much more, these genetics are not to be missed.
10. FASTBUDS: GIRL SCOUT COOKIES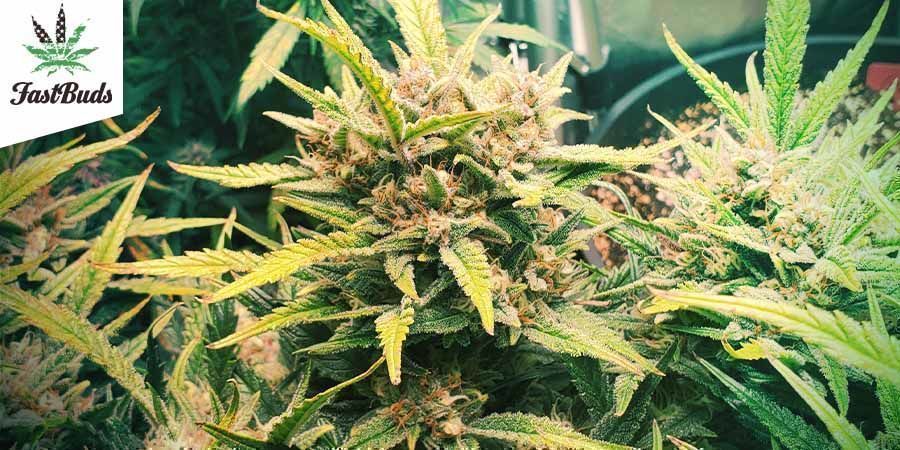 When it comes to quality cannabis, FastBuds' Girl Scout Cookies is claimed to be the best Californian out there. It's a fantastic, easy-to-grow autoflower with a strong vigour. What's more, it has an outstanding reputation with bud smokers. GSC is an indica-dominant strain, with almost 60% indica genes and a sizeable amount of sativa in the mix.
This plant is simple to crop, with a life cycle of 8-9 weeks. Plants can grow up to 60-100cm tall, yielding about 500-650g/m² or 70-300g per plant! Smokers will marvel at the fact that this hybrid is loaded with 22% THC, inducing effects of mental stimulation, creativity, elevated mood, and physical relaxation. Taste wise, you will get a burst of cookie flavour, without the chalky, menthol taste. GSC produces a powerful high sure to leave you abuzz in both mind and body.
9. FEMALE SEEDS: RED PURPS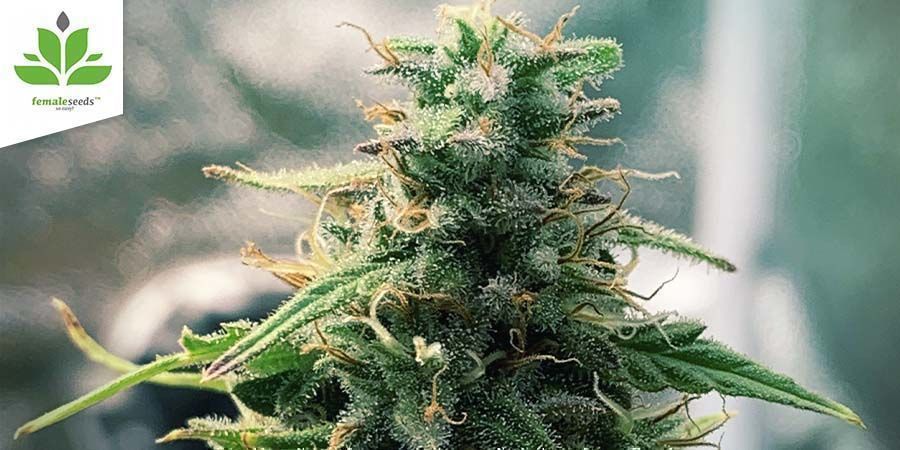 Nearly identical to Purple Power cannabis seeds, Red Purps is far superior than its sibling in terms of growth, taste, and overall smoke experience. Recommended for beginners, the growing process is similar to that of an indica, flowering very well indoors, or anywhere you choose. As far as taste goes, which undoubtedly is the best part, the smoke is sativa-ish, with a candy-liquorice flavor and aroma with a Purple undertone.
This fantastic female autoflower is usually ready for harvest around mid-September (around 50 days) and yields red and purple buds on plants that can reach heights of 1.5-2m tall outdoors. She is certainly something special to wait for.
8. BOMB SEEDS: BIG BOMB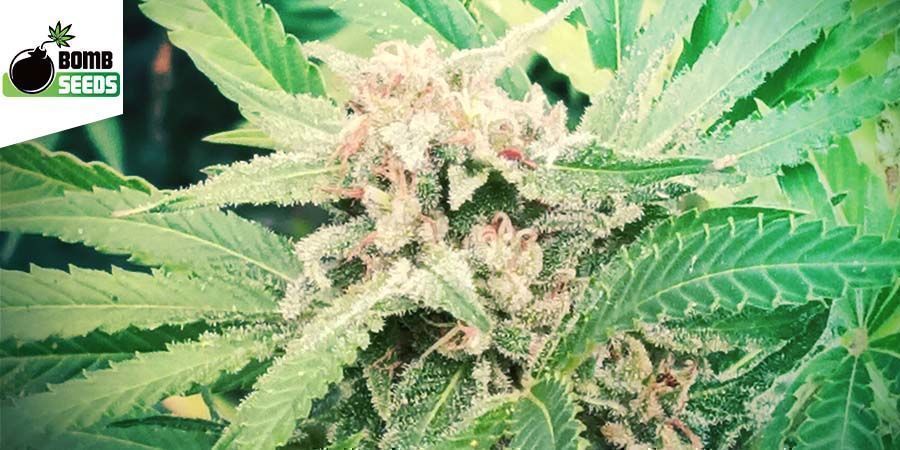 This signature strain has been met with rave reviews around the globe. With a unique combination of massive, rock-solid buds and dynamite THC levels well over 20%, this is certainly a plant for commercial growers and connoisseurs alike. When mother Big Bud was crossed with father Big Bomb #1, BOOM! The highest yielding strain was born, capable of producing 600-850g/m² at 90-140cm tall after flowering for 8-10 weeks.
Big Bomb grows with extreme strength and will blanket itself in white, frosty trichomes to signal it's ready to harvest by early fall. Big Bomb was developed to be something special, delivering on every level: yield, strength, taste, and speed.
7. SUNSET SHERBET AUTOMATIC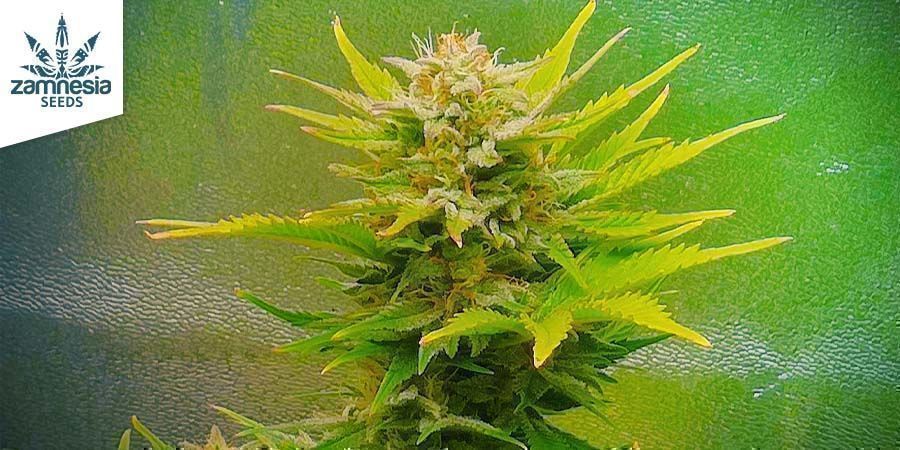 As the result of crossing Girl Scout Cookies, Pink Panties and a dash of ruderalis genetics, Sunset Sherbet Automatic is a hybrid force to be reckoned with. Featuring a bouquet of fresh, sweet, fruity flavours with earthy undertones, this strain delivers a full-bodied, relaxing stone that gives users a great buzz. You can enjoy Sunset Sherbet Automatic smoked or vaped, with great results every time.
As an autoflowering plant, she's perfect for cultivating from home, inside and outdoors. Taking just 8–9 weeks from seed to harvest, she doesn't take long to reach her full potential. She's not a towering plant and will grow to around 110cm. With a yield of 400–450g/m² indoors, she rewards growers with harvests that will last a long time.
6. ZAMNESIA SEEDS: CASH EXPRESS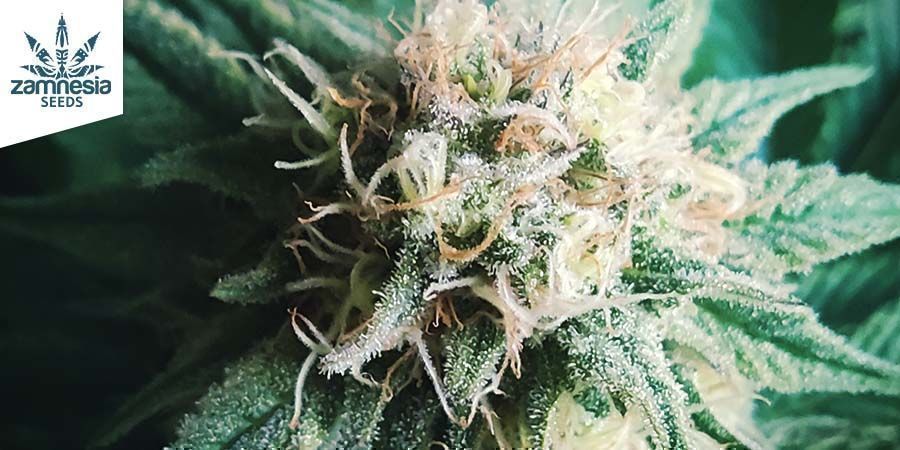 And we've done it again. Achieving perfection with a strain we call Cash Express. Though a typical Skunk hybrid, she still reigns supreme above all the rest as the cash cow of strains, giving maximum results without any hassle. You can expect substantial yields of up to 500g/m² indoors and up to 550g per plant outdoors. Indoors, she may reach a height of 1.5m, but can reach a height of 3m outdoors, with a flowering time of 8 weeks or less depending on conditions.
When smoked, Cash Express gives smokers a classic Skunk stone that is very powerful and long-lasting, but also very relaxing. If you're looking for a twist on a typical hybrid, then our Cash Express is well worth the try and is now available from our web shop!
5. AMSTERDAM GENETICS: WHITE CHOCO HAZE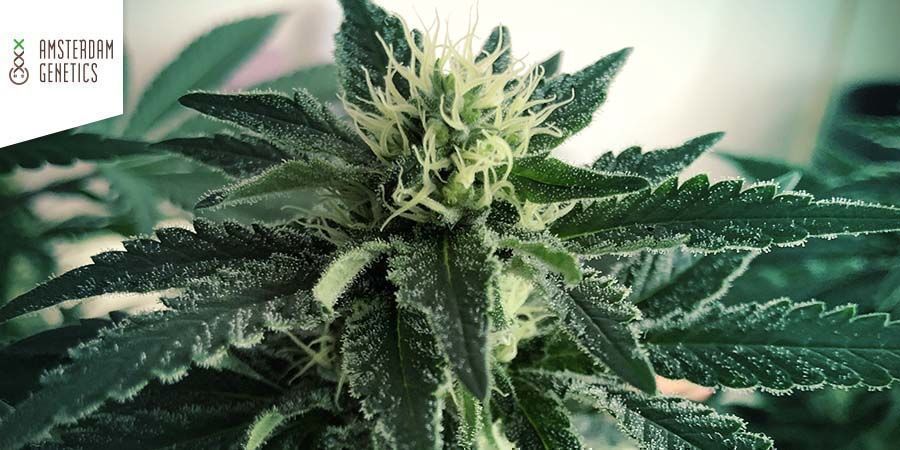 This strain is sweet...no seriously! White Choco Haze by cannabis seed breeders Amsterdam Genetics has created a photoperiod, feminized marijuana strain. This bud has all of the WOW factors needed to stand out against a large selection of dank cannabis. She has a flowering time of 8-9 weeks, growing between 500-600g/m² indoors and 400-600g per plant outdoors. Additionally, she can be expected to grow into a medium-tall plant, reaching 120-150cm indoors and 200-300cm outdoors.
Mostly a sativa, and with over 20% THC content, she gives a powerful high that makes you feel like you're floating with every step you take. She is especially notable for her taste characteristics. At first smell, this bud is super sugary and proudly shows off it's white chocolate heritage when smoking. This strain can be used to help a variety of medical conditions, including depression, fatigue, poor appetite, and stress.
4. ROYAL QUEEN SEEDS: BUBBLEGUM XL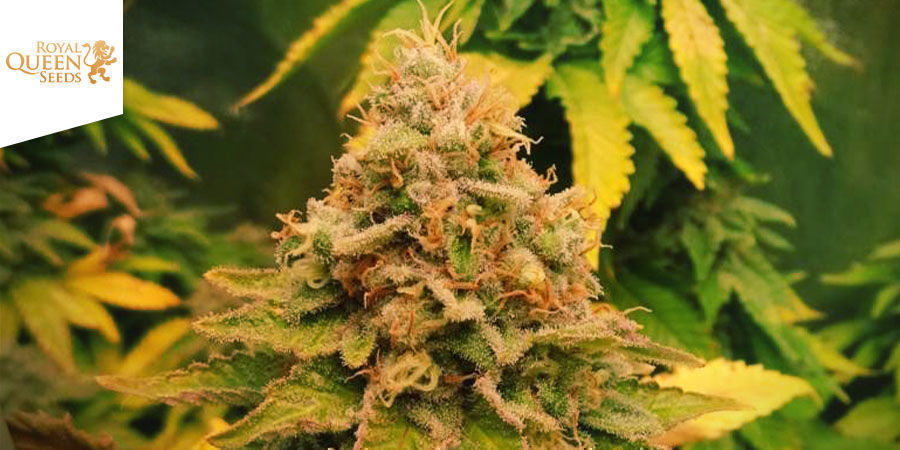 Though not as strong as some Amsterdam varieties, Royal Queen Seeds Bubblegum XL has sativa-dominant genetics. This strain is a 40% indica, 60% sativa hybrid, and has a high THC level of 19%. It can easily yield 450-500g/m² of resinous and dense nuggets, making it great for all types of growers. Bubblegum XL stays at a manageable height of 80-140cm when reared indoors and requires only 8-9 weeks of flowering. It's important to pay attention to rot and mould in wetter climates.
After smoking, the effects induce a nicely balanced high/stone mix that makes you feel as if you've blown your own euphoric yet relaxing chewing gum.
3. CBD CREW: CBD THERAPY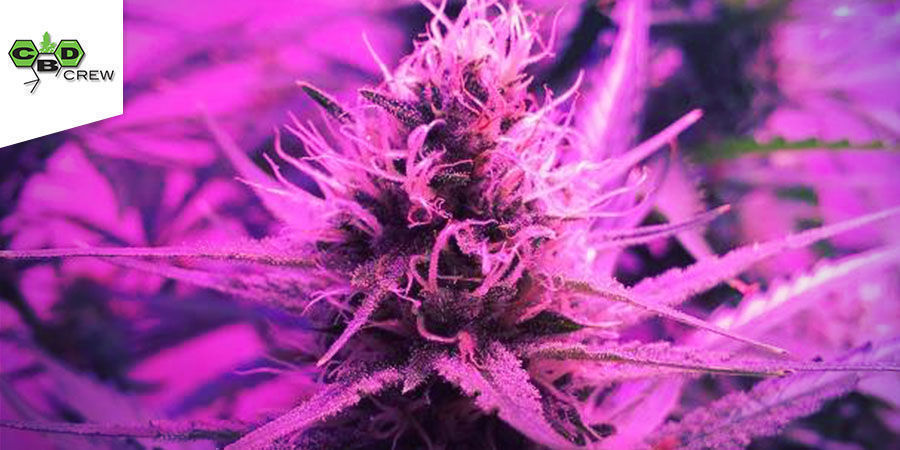 The breeders of this strain deserve a collective round of applause for creating CBD Therapy, one of the first to ever reach a THC:CBD ratio of 1:20+! CBD Therapy is truly a remarkable strain in the cannabis world, containing a very low THC content of 0.5% and very high CBD-level of 8-10%. It contains 50% indica and 50% sativa genetics and for a long time has been revolutionary in remedying fibromyalgia, inflammation issues, anxiety, and more.
The buds are typically harvested after 8-9 weeks of flowering and demonstrate fantastic results time after time, both indoors and out. Seen by many as a purely medical strain, CBD Therapy is a clear result of many years of selection and experience. Given the benefits, we can see why.
2. STRAIN HUNTERS: MONEY MAKER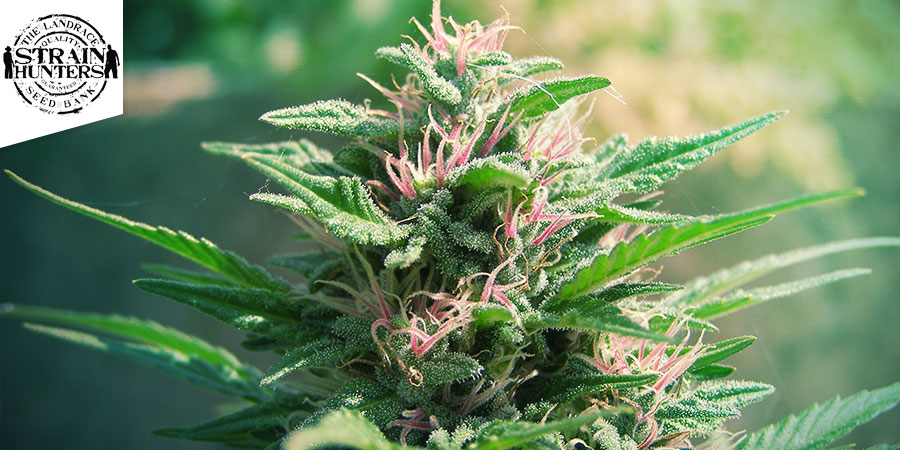 One of the "OG" cannabis strains, Strain Hunters' Money Maker is a cannabis hybrid that's been in the game for some time now. Short, bushy, and mostly indica, this strain grows fast and has an extremely vigorous attitude. It grows very well both indoors and outdoors and is capable of producing up to 1000g/m² of heavy flower clusters.
The smoked Money Maker has a sweet aroma and taste, releasing fruity, earthy notes that induce an intense physical effect. The CBD content of the strain is unknown, however, it can be used for a variety of medical conditions including insomnia, poor appetite, and pain.
1. ZAMNESIA SEEDS: GORILLA GLUE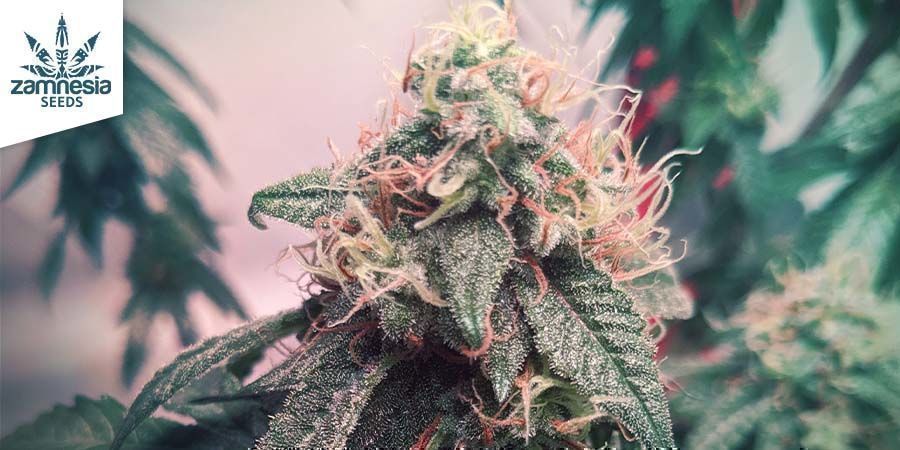 Named as one of the strongest strains, our Zamnesia Gorilla Glue is loaded with trichomes sure to leave you feeling higher than King Kong overhauling the Empire State building. Expect to be blown away as this strain produces extremely potent and beastly buds. With THC levels 25% and over, let's just say this strain is certainly not for the faint of heart.
Gorilla Glue performs well in both outdoor and indoor environments and plows through its vegetative phase, producing heavy, dense, indica-style buds at time of harvest after 60 days. This is the crème de la crème of "sticky icky icky," hence the name. Gorilla Glue makes for an amazing lemony, earthy tasting smoke on top of her powerful effect. This strain is exclusively available from Zamnesia's seedshop!