The Origin of Gorilla Glue Cannabis And The Top 3 Gorilla Glue Strains
3 min
If you're looking for the strongest strains on the market, then look no further than these three Gorilla Glue strains. Packed with beneficial cannabinoids and overflowing with flavour, these varieties each offer something special for the medical and recreational consumer alike.
In our The Origin Of series, we take a look at classic strains that forever changed the cannabis game. These groundbreaking genetics have spawned many of today's most popular strains, and continue to inspire old and new school breeders. If you are hungry for even more classic strain knowledge, check out our Origin Of blogs highlighting AK-47, Cheese, and Blueberry.
If you're looking for the strongest strains on the market, then look no further than Gorilla Glue. Why do you think they're called Gorilla Glue to begin with? Because they will have you glued to the couch after just a few hits, that's why. While there are many varieties of this award-winning strain, the best of the best include Gorilla Glue, Gorilla Glue Auto, and Auto Glueberry OG. And it's not just their potency that makes them a hit. Gorilla Glue strains are also praised for their medicinal benefits, especially by those who deal with chronic pain. From their origin story to their flowering time, this article is dedicated to our three favorite Gorilla Glue strains, which we know you'll love as well.
THE FASCINATING HISTORY OF GORILLA GLUE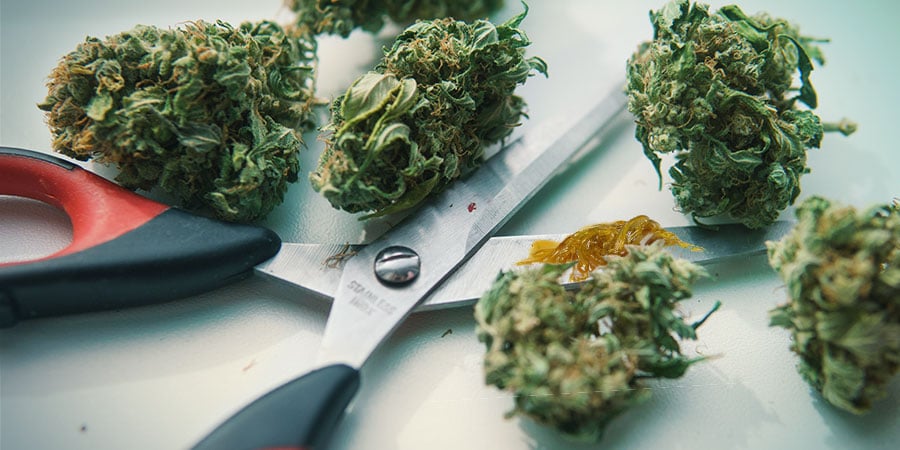 Okay, so the story behind Gorilla Glue strains isn't as animated as other strains. But it's compelling nevertheless. In like manner of the majority of strains out there, Gorilla Glue has many types. Its name was inspired by the sticky-ickiness of its trichomes. Well, that and the fact that it is rather difficult to cut with scissors, which often stay glued together during the trimming process. As for how the strains came about, now that is a story worth telling. In fact, you could call it a blessing in disguise.
It all started with breeder Josey Wales, who discarded the original seeds out of frustration after ruining his entire first crop. But lucky for you and the rest of the world, his buddy was able to get his hands on some of the leftovers and decided to grow them on his own a year later. Up came four different phenotypes, but #4 was deemed the cream of the crop. Ever since then, Gorilla Glue strains have been winning awards left and right, including the High Times Jamaican World Cup.
Today, Gorilla Glue strains remain some of the most favoured medical strains in the world. From relaxation to pain relief, their effectiveness to heal cannot be denied. And their earthy, sour aromas, well, they're to die for, especially since they offer a hint of fresh pine as well. They have their parents Sour Dubb, Chocolate Diesel, and Chem's Sister to thank for that.
Top 3 Gorilla Glue Strains
No matter the event, Gorilla Glue strains are excellent accompaniments. But do beware, they will kick you right in the tuchus, so proceed with caution.
GORILLA GLUE - ZAMNESIA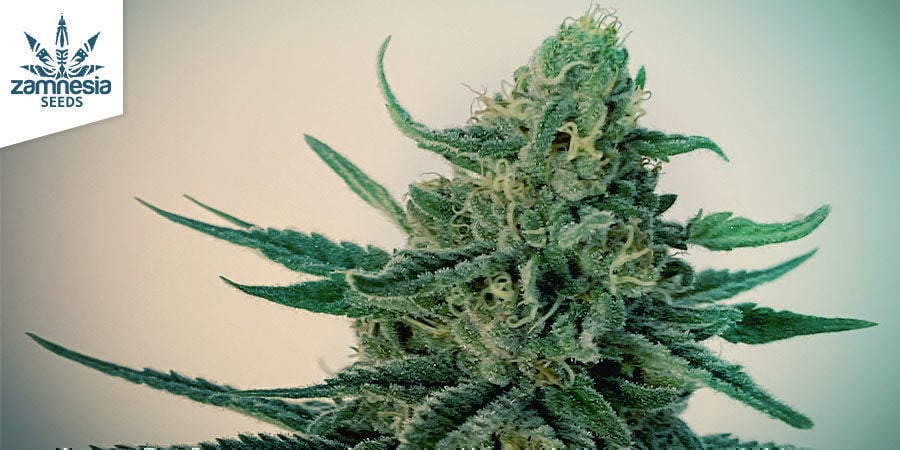 That's right, Gorilla Glue is for sale right here at Zamnesia, the best place to buy cannabis seeds online. And let us tell you, it's damn potent and bursting with flavour. In fact, she holds a higher potency than most indicas around. With a THC content as low as 24% and as high as 30%, she's perfect to use medicinally, especially if you suffer from chronic pain.
When Gorilla Glue isn't busy helping you relax, this indica hybrid will knock your socks off with its uplifting effects. As for the flowering time, that ranges between 9 and 10 weeks. Her yields? They are right decent, but perhaps not as significant as other strains.
However, when grown indoors, she will produce tasty buds with lime green leaves covered in crystals, revealing just how powerful she can be. Whether you're looking to achieve happiness or a chill time at the very least, then Gorilla Glue is the ideal, go-to strain. No doubt about it.
GORILLA GLUE AUTO - FASTBUDS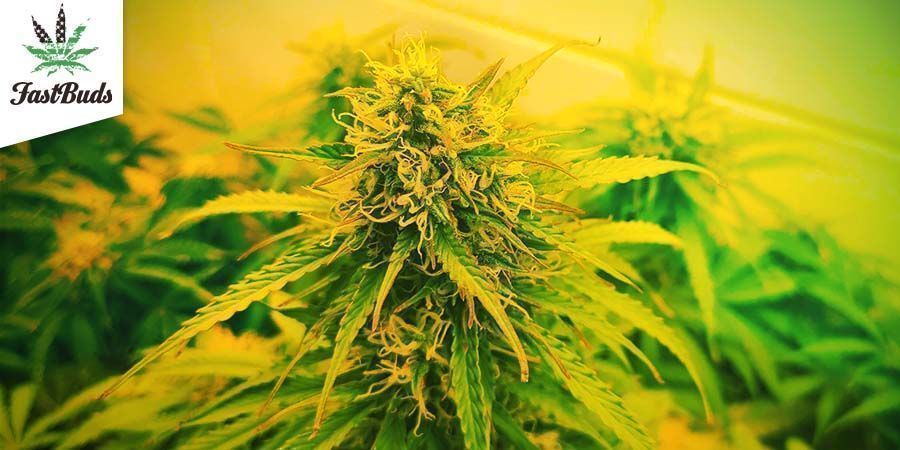 Where to begin with this high-quality strain? First of all, Gorilla Glue Auto by FastBuds promises a high amount of potency, an incredible flavour, and excellent resin production. She happens to be an autoflowering variety of the award-winner Gorilla Glue #4. And since she's an auto, that makes her an easy strain to grow both indoors and outdoors. And a convenient one at that.
Gorilla Glue Auto reaches full maturity within 8-9 weeks after germination. So yeah, pretty much no time at all. And while she's preparing for harvest, she will seduce you with her pleasant, piney aroma, which is even more noticeable when you spark her up. For fatter buds, it's recommended that you plant her inside. However, she does just as well in the great outdoors, where you can expect about 300g/plant.
Considering Gorilla Glue Auto is a perfect combination of indica and sativa, her effects are relaxing, yet euphoric at the same time. In other words, you get to enjoy a body high and a cerebral high to boot. So whether you're looking for the best of both worlds as far as strains go, or just want something super easy to grow, Gorilla Glue Auto will never disappoint.
AUTO GLUEBERRY OG - DUTCH PASSION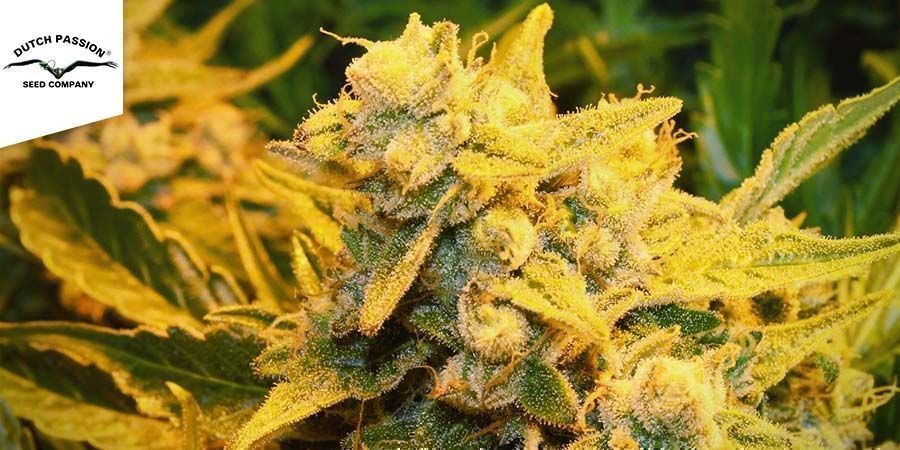 Another autoflower worth mentioning is Auto Glueberry OG by Dutch Passion, a variety of the highly potent Glueberry OG. Also sold here at Zamnesia, this sativa-dominant hybrid offers that same amazing taste of Glueberry OG, as well as potency, desirable yields, and short lifespan - seventy-seven days from seed to harvest, to be exact. Best of all, she's suitable for both SOG and ScrOG grows.
Once you fire her up, you'll notice her fruity flavours, which make the smoke nice and sweet. She's a pleasant one to get stoned with, indeed. You can expect more of a sativa high with this one. From spending time with the family to hitting the town with your friends, Auto Glueberry OG is ideal for any occasion.