Gelato: What More Could You Ask For?
2 min
Gelato is an indica-dominant hybrid crafted from the finest Girl Scout Cookies genetics. Here's a rundown on all you need to know about this renowned creation from California.
A shining example of top Cali weed, Gelato combines two highly regarded strains from the Cookies line into a hybrid that's cherished by connoisseurs everywhere. Highlights include delicious dessert flavours and a mind-blowing high.
CHARACTERISTICS OF GELATO
Gelato has its roots in the Golden State of California. For many cannabis enthusiasts, she is one of the tastiest and most enjoyable strains to come out of the ever-improving Cookies line.
| | |
| --- | --- |
| Genetics | Indica-dominant |
| Parents | Sunset GSC, Thin Mint GSC |
| THC | 20–25%+ |
| CBD | 0.10% |
| Flavours | Sweet, Fruity, Berries, Citrus |
| Effects | Heady, Uplifting, Happy, Relaxing |
Gelato was created by Cookie Fam, a group of cannabis breeders from San Francisco. She is the child of two renowned strains from the Cookies line, namely Sunset Sherbet and Thin Mint GSC, the latter of which is considered by some to be the best GSC pheno.
These fierce Cookies genetics gave Gelato her trademark flavours, which span the spectrum of sweet desserts. High THC levels in the mid to high 20s ensure a powerful effect that, despite her indica dominance, is very heady.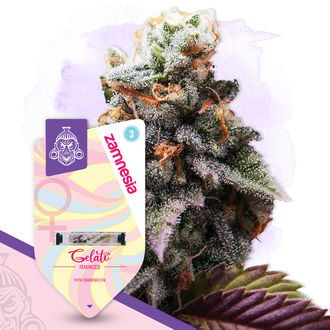 View
Gelato (Zamnesia Seeds) feminized
Parents: Wedding Cake x Gelato x Gelato 33
Genetics: 60% Indica / 40% Sativa
Flowering Time: 8-9 weeks
THC: 26%
CBD: 0-1%
Flowering Type: Photoperiod
HOW TO GROW GELATO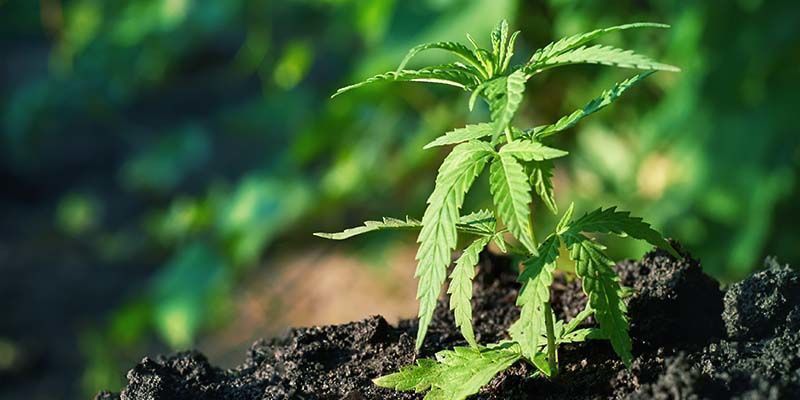 Gelato is not particularly difficult to grow, but she prefers it hot and sunny outdoors. As she does best in a controlled environment indoors, she's most suited for growers with some experience.
| | |
| --- | --- |
| Grow Difficulty | Intermediate |
| Best suitable to grow | Indoors / Outdoors |
| Climate | Warm and Sunny |
| Variety | Feminized |
| Height Indoor | Medium |
| Height Outdoor | Medium |
| Flowering Time | 8–9 Weeks |
| Harvest period (outdoor) | Early to Mid-October |
| Yield Indoor | 550g/m² |
| Yield Outdoor | 750g+ per plant |
No surprise given her California roots, Gelato is a strain that thrives in a hot climate. In regions that are less blessed with sun and high temps, like most of Central and Northern Europe, she is best cared for in a tent or greenhouse. Growing her indoors in a controlled environment with good air filtration will help hide the intense scent of the plant when she blooms. Gelato needs 8–9 weeks to flower and rewards with decent yields of up to 550g/m² indoors.
When outdoor conditions are favourable, Gelato can be grown under the sun with very good results. Even if temperatures drop a little bit towards the end of bloom, the plant will react by displaying beautiful shades of purple. Cooler temperatures are also said to improve the quality of her buds. Outdoors, in optimal conditions, one can look forward to yields of more than 700g/plant in mid-October.
GELATO: FLAVOUR & EFFECTS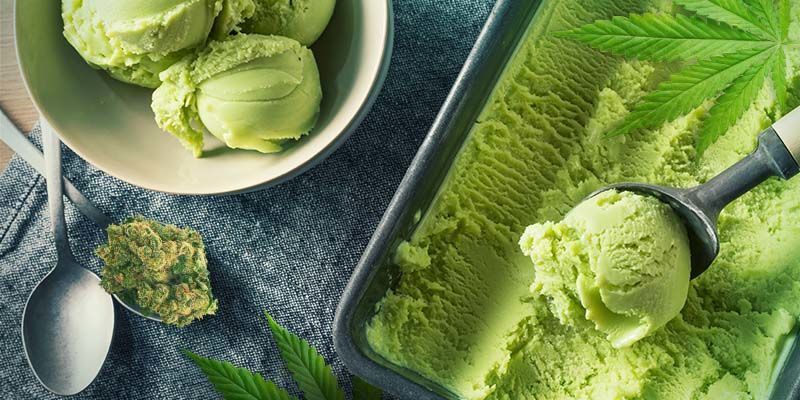 With THC levels hoovering at about 25%, Gelato is massively potent. Even seasoned cannabis enthusiasts will quickly feel a powerful effect when smoking the strain. She invokes a strong high characterised by energetic and euphoric sensations typical of good Cali weed.
At times, Gelato's effect is described as almost psychedelic, with users reporting amplified sensations. While enjoying these effects, users still feel lucid, making this a great strain for all kinds of creative activities. With her happy and uplifting high, she can be enjoyed socially or solo. Alongside her cerebral effects, Gelato produces some well-deserved physical relaxation, but without couch-lock.
The influence of Sunset Sherbet isn't lost in Gelato. She features the same fragrant orange notes as her parent, but underlines them with some earthy notes. Thin Mint Cookies gives the strain her sweetness, with notes of artisanal baked goods.
These aromas come together in a fruity and citrusy smoke that, although intense, is still smooth on the palate. Make note of the strain's strong scent when smoked; it can be detected from far away!
GELATO: FINAL VERDICT
Gelato is the perfect hybrid for lovers of Cali Cookies weed. Not many strains can deliver a true Northern California cannabis experience like this girl can, with an invigorating high and delicious flavours wrapped into one super-strain. This is as good as cannabis can get!