Wedding Cake: Cannabis Strain Review & Information

2 min
Wedding Cake is a potent indica-dominant hybrid with pristine Cookies genetics. 
Extremely high THC levels and a complex GSC-inspired flavour profile make this strain a good choice for seasoned cannabis users
CHARACTERISTICS OF WEDDING CAKE
Wedding Cake joins an ever-expanding list of great strains bred from the renowned Girl Scout Cookies line. Here are the strain's most noteworthy characteristics at a glance:
| | |
| --- | --- |
| Genetics | 60% Indica / 40% Sativa |
| Parents | Girl Scout Cookies, Cherry Pie |
| THC | 25–27% |
| CBD | Low |
| Flavours | Doughy, Earthy, Sweet, Woody, Fruity, Sour |
| Effects | Cerebral, Uplifting, Giggly, Relaxing |
Wedding Cake is a 60% indica-dominant hybrid derived from a cross between Girl Scout Cookies (GSC) and Cherry Pie. Although different iterations of Wedding Cake exist, they all draw upon the influence of Kush from California and Durban Poison from South Africa.
With up to 27% THC and only minimal levels of CBD, Wedding Cake is one of the most potent hybrids available. Accordingly, she produces a hard-hitting and long-lasting high. Unlike other strains from the Cookies line, Wedding Cake emphasises earthy and sour flavour notes in addition to the sweet and fruity.
HOW TO GROW WEDDING CAKE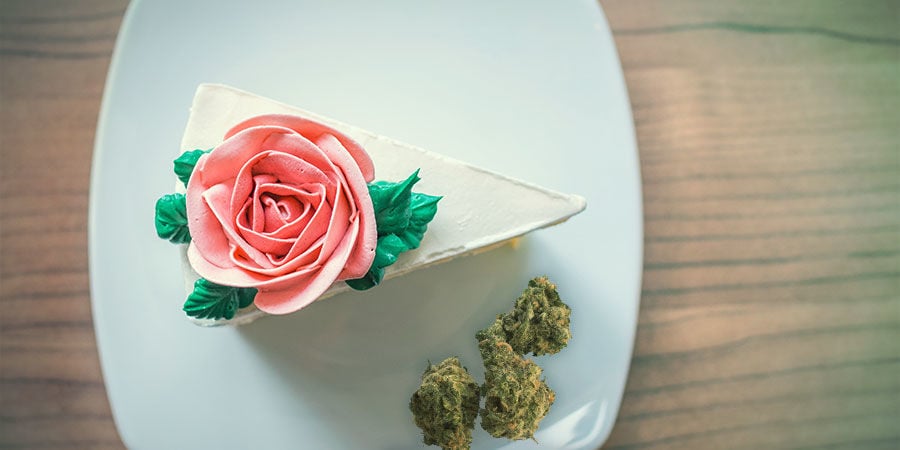 Wedding Cake may not be a strain for complete novices, but its fast flowering time and great yields make up for any added growing difficulty. Let us have a look at the growing characteristics of Wedding Cake:
| | |
| --- | --- |
| Grow Difficulty | Intermediate |
| Best suitable to grow | Indoor / Outdoor |
| Climate | Warm and Sunny |
| Variety | Feminized |
| Height Indoor | Medium |
| Height Outdoor | Medium |
| | |
| --- | --- |
| Flowering Time | 56–63 days |
| Harvest period (outdoor) | Mid-October |
| | |
| --- | --- |
| Yield Indoor | 600g/m² |
| Yield Outdoor | 800g/plant |
Wedding Cake is a strain of medium growing difficulty. Grown indoors or outdoors, the plant will reach a medium height. The strain does best when grown in rich soil in a slightly humid environment. When grown indoors under a 600W light, yields of up to 600g/m² are possible.
Outdoors, where the strain prefers a warm and sunny environment, she can yield as much as 800g/plant. Her flowering time is a reasonably short 8 weeks, which equates to a mid-October harvest outdoors. As the strain can be somewhat picky, she is not recommended for first time growers.
WEDDING CAKE: FLAVOUR & EFFECT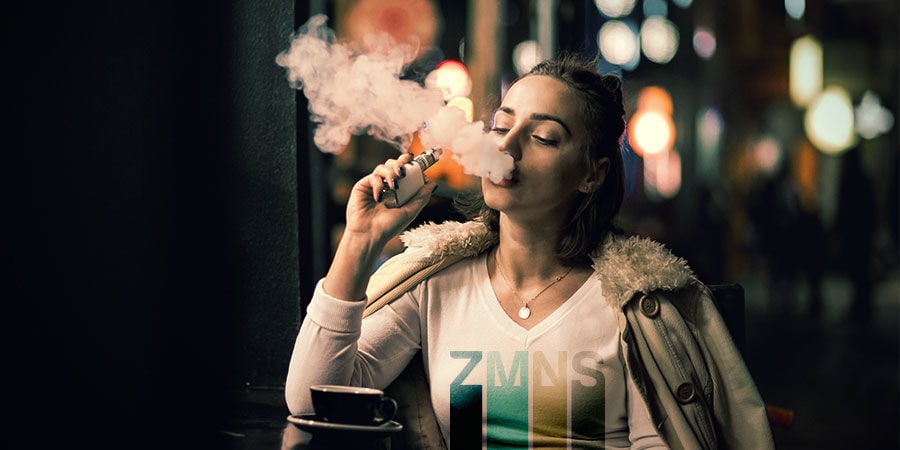 Wedding Cake emphasises earthy and sour notes more than most Cookies strains. However, the typical sweet and doughy GSC notes are by no means absent; they come forward after a toke or two and linger even after you're done smoking. The diverse flavours of the strain, made up of earthy, woody, sour, sweet, doughy, and fruity notes, are best enjoyed with a vaporizer set to a low temperature.
With some phenotypes containing 27% THC, Wedding Cake is a phenomenally potent strain. Her effect leans to the sativa side and is mainly cerebral. She produces an invigorating, almost psychedelic effect that, after some time, is joined by a deeply relaxing body stone. Due to the potency of her buds, this strain is not recommended for beginners or those with a low tolerance for THC.
FINAL VERDICT: WEDDING CAKE BELONGS IN YOUR GARDEN
Wedding Cake is an intense strain that ticks all the boxes of good Cali weed—not a strain for the uninitiated grower or smoker, but a welcome change for seasoned Cookies lovers.
Written by: Georg
Based in Spain, Georg spends a lot of his time not only geeking out at his computer but in his garden as well. With a burning passion for growing cannabis and researching psychedelics, Georg is well versed in all things psychoactive.

Find out about our writers
---