Girl Scout Cookies: Cannabis Strain Review & Information
2 min
California's Girl Scout Cookies is one of the most recognised cannabis strains in recent history. Among the reasons for the strain's popularity are her sweet dessert flavour and her balanced effect that is both uplifting and relaxing.
Named after the famous sweet snack, Girl Scout Cookies (GSC) first took the West Coast by storm, then went on to dominate the rest of the world. She has since become one of the most popular cannabis strains of all time, winning multiple awards.
CHARACTERISTICS OF GIRL SCOUT COOKIES
Girl Scout Cookies is an indica-dominant hybrid with strong sativa and Kush influences. Her effect is one that targets the mind and body, and her flavour is characteristic of the new generation of sweet strains.
| | |
| --- | --- |
| Genetics | 60% Indica / 40% Sativa |
| Parents | OG Kush, Durban Poison |
| THC | 20% |
| CBD | Low |
| Flavours | Sweet, Earthy |
| Effects | Happy, Relaxed |
Like many other great cannabis strains, Girl Scout Cookies has roots in the West Coast of the US. This cross between OG Kush and an F1 Durban Poison first became very popular in California and shortly after stormed Europe and the rest of the world.
First bred in Northern California in 2012, today, one can find various phenotypes of GSC as breeders further refine the original strain.
Although predominantly indica (60% indica), GSC's sativa side comes to the fore with a happy and uplifting high. And, of course, the sweet and doughy cookie flavour that first earned the strain her reputation still shines bright today. GSC is a cherished dessert smoke by many weed connoisseurs.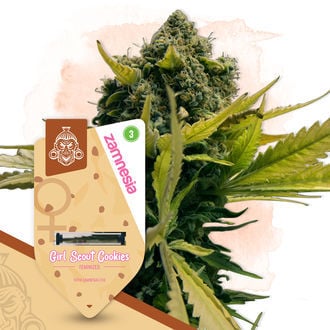 View
HOW TO GROW GIRL SCOUT COOKIES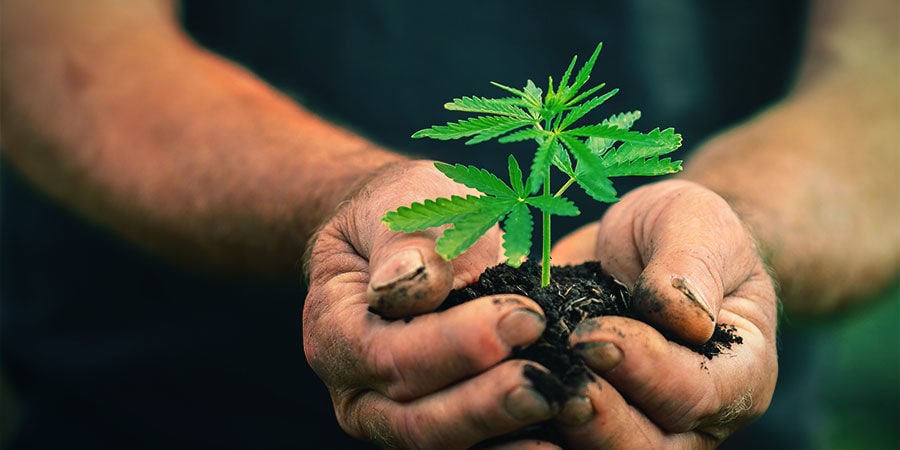 Girl Scout Cookies is a strain of medium growing difficulty that takes well to bright and balmy climates. Her OG background supports a fast and productive flowering phase.
| | |
| --- | --- |
| Grow Difficulty | Intermediate |
| Best suitable to grow | Indoors / Outdoors |
| Climate | Warm and Sunny |
| Variety | Feminized |
| Height Indoor | Medium |
| Height Outdoor | Medium |
| Flowering Time | 55–65 Days |
| Harvest period (outdoor) | Mid-October |
| Yield Indoor | 400–500g/m² |
| Yield Outdoor | 400–500g/plant |
Girl Scout Cookies isn't necessarily the easiest strain to grow, although she's not difficult per se. What makes her slightly more advanced is the fact that she can be somewhat unpredictable in growth. The plant tends to reach a medium height both indoors and out, with some plants surging higher than others. As such, indoor growers may want to control height during veg by training and pruning. After a relatively short flowering time of 55–65 days, she can yield 400–500g/m².
Outdoors, Girl Scout Cookies prefers a warm and sunny climate like the Mediterranean. In colder climates, cultivators will see better results by growing in a greenhouse. She will be ready to harvest by Mid-October where she rewards with 400–500g/plant.
GIRL SCOUT COOKIES: FLAVOUR & EFFECTS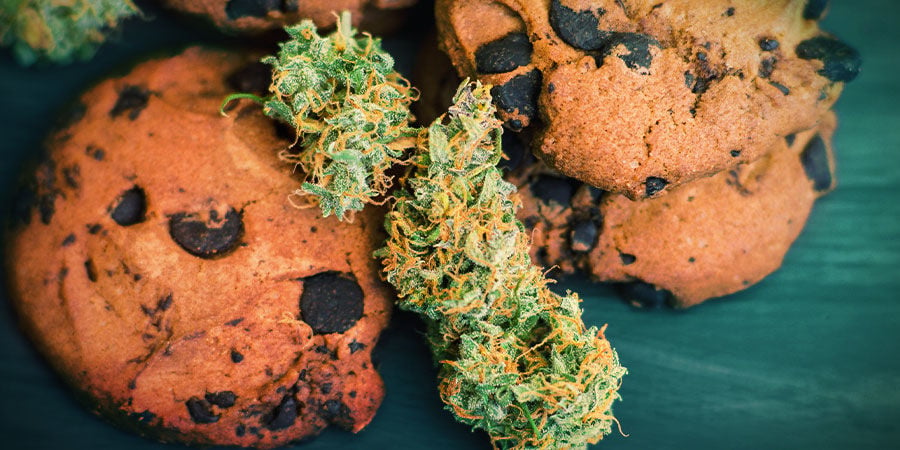 Girl Scout Cookies has a sweet yet earthy taste and aroma. Most users compare the taste to one of the strain's parents, OG Kush. Between the sweet baked goods and earthy notes, one can also taste subtle hints of petrol and flowers.
Noteworthy is her effect that seemingly contradicts her indica dominance: A happy, uplifting high accompanies a relaxing physical effect that doesn't veer into couch-lock territory. This makes GSC a good daytime strain and a great social smoke. The strain features an average THC content of 20%, with some phenotypes containing as much as 28%. CBD levels are generally low and sit around 0.5%.
FINAL VERDICT: GIRL SCOUT COOKIES HAS CHANGED THE WEED SCENE FOREVER
Girl Scout Cookies is the go-to strain for all those who love great Cali weed. Top flavour, exceptional potency, and a pleasantly rounded effect have rightfully earned Girl Scout Cookies her stellar reputation.