Top 10 Autoflowering Outdoor Strains
5 min
Autoflowering cannabis has a lot to offer, and with the growing season rapidly approaching, we have put together a list of our top 10.
With spring officially here, and the cannabis planting season about to take full swing, many cultivators are pondering what they should grow. In most cases, it is a feminized regular variety of cannabis that is chosen, but there are other options out there. Autoflowering strains of cannabis are quickly rising in popularity, especially when it comes to outdoor growing. With this in mind, we have put together a list of our top 10 outdoor autoflowering strain.
WHAT IS AUTOFLOWERING CANNABIS?
To put it very simply, an autoflowering variety of cannabis is one whose genetics allows its flowering to be determined by age, instead of light cycles. This means they often go from seed to harvests in a matter of weeks, allowing for multiple harvests within a season.
OUR TOP 10 OUTDOOR AUTOFLOWERING STRAINS
10. MONSTER DWARF AUTO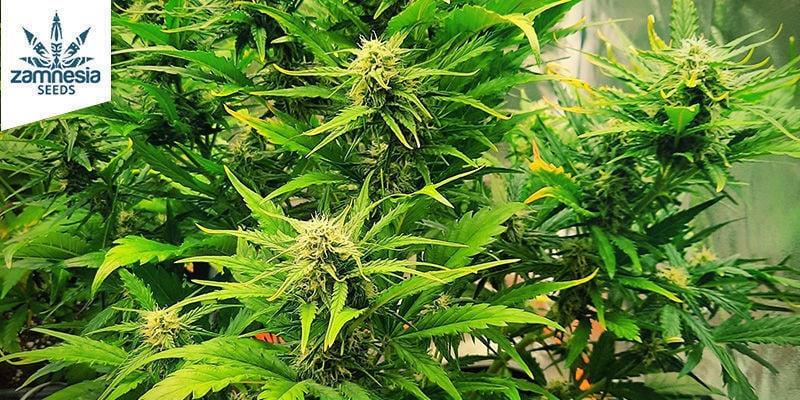 Many growers will have heard that autoflowering strains are mostly associated with smaller yields, and whilst this is certainly true in regards to some strains, Monster Dwarf Auto completely goes against the grain here. Although she grows to tiny and compact size, her yields are massive in comparison. This small, yet highly productive strain was born out of the crossbreeding of the legendary Skunk strain with a cannabis ruderalis variety. The result of this ambitious pairing was a sativa-dominant lady with low CBD values and a THC content of 12%. This cannabinoid profile sets her at the lower end of the spectrum in terms of potency, which is exactly what some smokers are looking for. This makes her high subtle, with the energising effects creating a clear state of mind and feelings of motivation. She's easy to smoke throughout the day without overdoing things, whilst boosting attention span.
She grows to tiny sizes of 60–90cm outdoors, allowing cultivators to grow an entire patch of these beauties within the garden and still easily go undetected. These plants erupt from seed to harvest in as little as 8–9 weeks and provide relatively large yields of up to 80g per plant.
9. ROYAL DWARF – ROYAL QUEEN SEEDS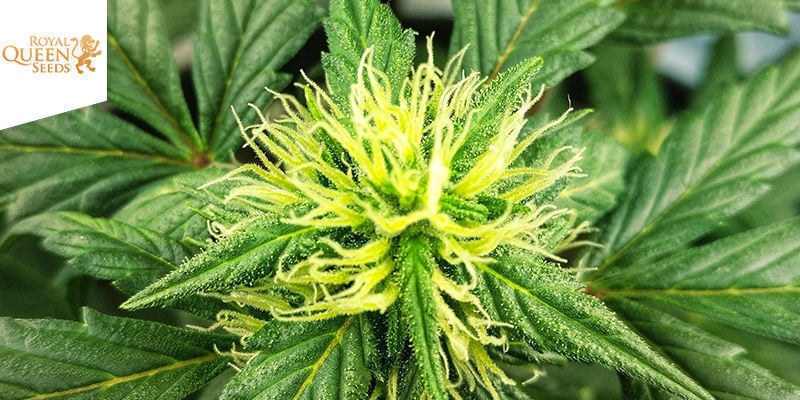 Royal Dwarf, as the name suggests, is a very tiny plant, making it excellent for areas with constrained space or where extreme stealth is a must. When smoked, Royal Dwarf produces a mild cerebral high and relaxing body stone – similar to a bit of old school Skunk.
When grown outdoors, Royal Dwarf generally reaches heights of around 60-90cm, and can produce anywhere between 30-80g/plant – depending on how it is looked after. In terms of turnaround time, Royal Dwarf will go from seed to harvest in 9 weeks. She is a great little strain for the hobby grower looking for a potential constant turnaround for their personal stash.
8. NORTHERN LIGHTS AUTOMATIC – ZAMNESIA SEEDS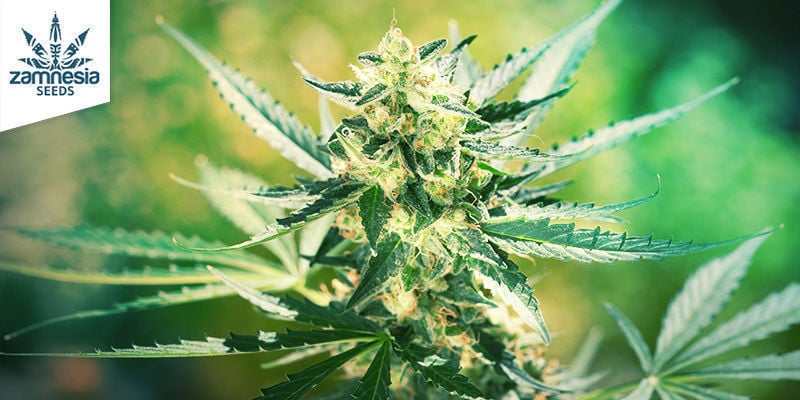 Northern Lights is an absolute classic, and the automatic variety we have created here encapsulates absolutely everything that is loved and cherished about the strain – creating an enthralling body stone whilst mildly uplifting the mind.
Our variety of Northern Lights Automatic is highly resistant to cold weather, mould, pests, and novice errors, making it suitable for growth throughout Europe, and by cultivators of all skill levels. She goes from seed to harvest in just under 10 weeks, reaches heights of up to 1.2m, and can produce yields in the region of 200g/plant – which is pretty generous for an autoflowering strain!
7. CREAM CARAMEL AUTO – SWEET SEEDS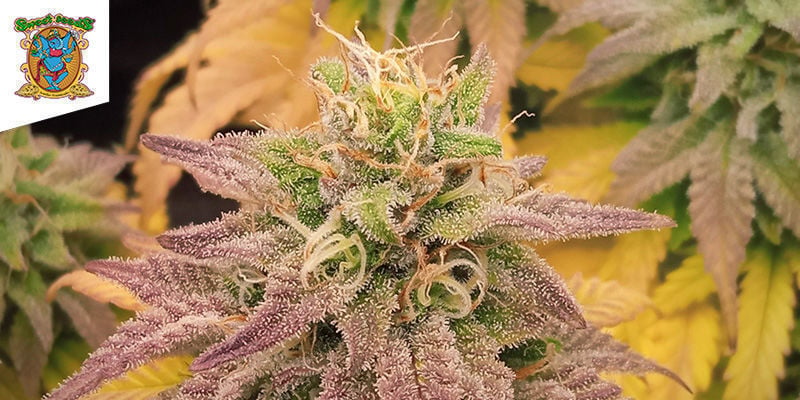 This is the autoflowering version of the flavour connoisseurs favourite: Cream Caramel. It is extremely sweet, and has a pretty strong THC kick – making for a very potent experience.
In terms of growing traits, Cream Caramel Auto goes from germination to harvest in just under 9 weeks, reaches up to 1m in height, and can produce yields of up to 100g/plant. To top it all off, this strain of cannabis pretty much grows on its own outdoors, with very little assistance required – making it well suited to the guerrilla grower, or the novice unsure of what to do.
6. AK-420 Automatic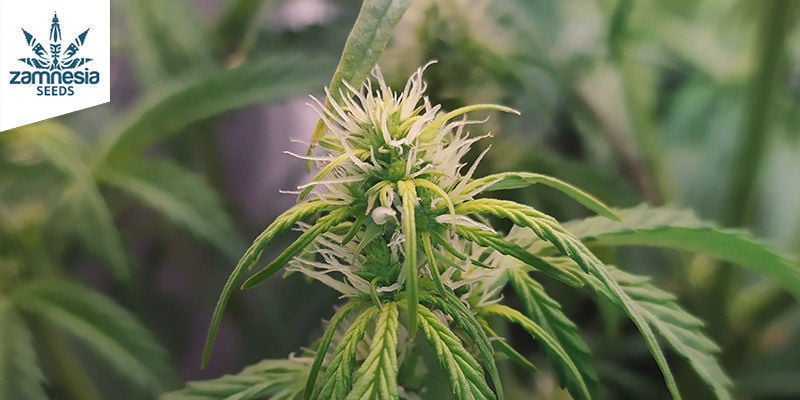 AK-420 Automatic is the autoflowering version of the potent sativa parent strain AK-420, which stems from the genetic diversity of parent strains: Mexican, Thai, Colombian, and Afghani. This powerful mother strain was carefully bred with a ruderalis variety in order to infuse her with autoflowering genetics. The result, AK-420 Automatic, is a fast flowering auto that thrives outdoors and is a great addition to a cannabis garden. Among photoperiod strains she can serve as an early reward towards the end of the season. She features high THC levels for an auto, marking the rise of potency within a subspecies that was once associated with decreased effects. Her mix of indica and sativa genetics produces a high that begins as invigorating and cognitive and descends into a light body stone. As well as making for a fun and enjoyable recreational high, these effects can be helpful for medical uses, helping treat anxiety, pain, and stress.
AK-420 Automatic will be ready to harvest a mere 9 weeks after germination has taken place. She'll be in and out of the garden within a small time window, making her ideal for growers wanting to keep their operation on the down low. She grows to a compact height of 1m, making it easy to conceal her among other plant species, and a good candidate for guerrilla grows. When grown outdoors she can easily produce between 110–160g per plant.
5. CARAMEL AUTOMATIC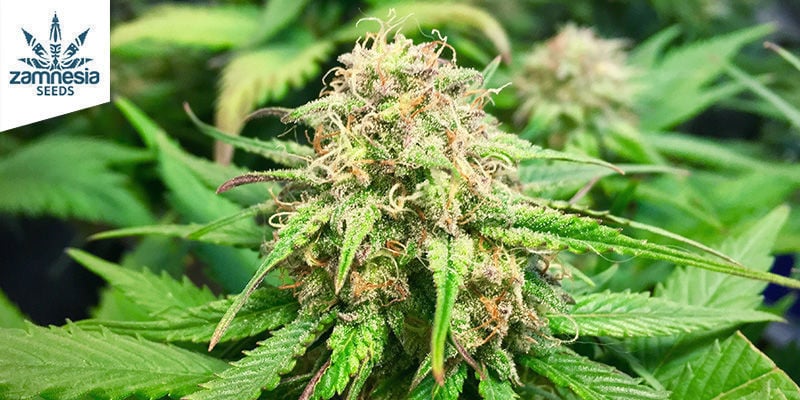 Caramel Automatic was created by crossbreeding parent strain Sweet Caramel with a high-quality cannabis ruderalis specimen. One of the main goals of this breeding project was to create an auto with unbeatable flavours, however other beneficial traits were also generated, including a therapeutic indica high and rapid flowering time. She's a strain for growers and smokers that look for something more than just getting high. She's truly a variety for connoisseurs and blasts the taste buds with sweet and tantalising flavours of caramel, sweetness, and sugar. It's not just her taste that makes her attractive, joints loaded with this strain fill the room with pleasant scents of earth and caramel. Her indica high sets in fast and swiftly diminishes aches and pains along with mental stress and worries. Medium THC values mean the high is effective, yet on the subtle side, making Caramel Automatic a great choice for novices and veteran smokers alike. Her sweet flavours and stoning highs make her a favourite among cannabis chefs—she's ideal for sweet dishes, such as cakes and brownies.
Caramel Automatic is a resilient and durable strain that deals with outdoor environments with ease. She grows to compact heights of 1m and produces strong and sturdy branches and stems that stand strong in high winds. She produces impressive yields of 80–100g per plant after a brief grow cycle of 8–9 weeks.
4. Purple Queen Automatic — Royal Queen Seeds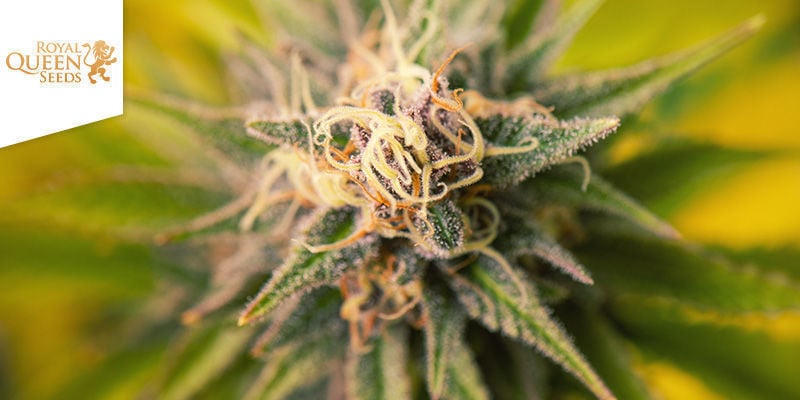 Purple Queen Automatic easily outshines most other autoflowering cultivars. She offers sizeable yields, stunning colours, and respectable THC levels. Many growers look at autos with the assumption that they sacrifice strength for speed. Purple Queen Automatic does away with this stereotype. She explodes from seed to harvest in 8–9 weeks, but despite this brevity, her trichomes still churn out a THC content of 20%. Gear up for a powerful and pleasant body buzz accompanied by tastes of pine, citrus, and sweetness. Her deep purple flowers add an element of beauty to the smoking experience.
3. AUTOFLOWERING WHITE RUSSIAN – SERIOUS SEEDS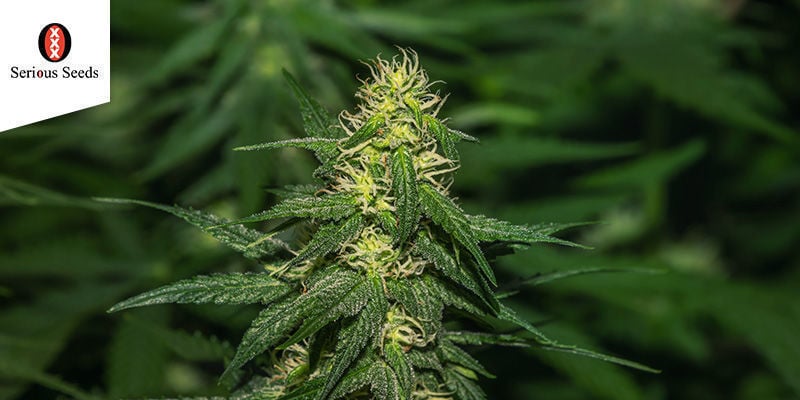 The award-winning mix of AK-47 x White Widow x Ruderalis, White Russian is a top-shelf all-star that has a lot going for it. It induces that same skyrocketing high and comfortable body buzz of the original, but all in a fast growing, easy to manage package.
When grown outdoors, Autoflowering White Russian reaches heights of up to 90cm, and takes 10 weeks to go from seed to harvest. Its yield is very low – only around 20-30 grams per plant, but it is some really top quality stuff. If you are a hobby grower looking for some legendary genetics and not too fussed about gigantic yields, this is the one for you.
2. DIESEL AUTOMATIC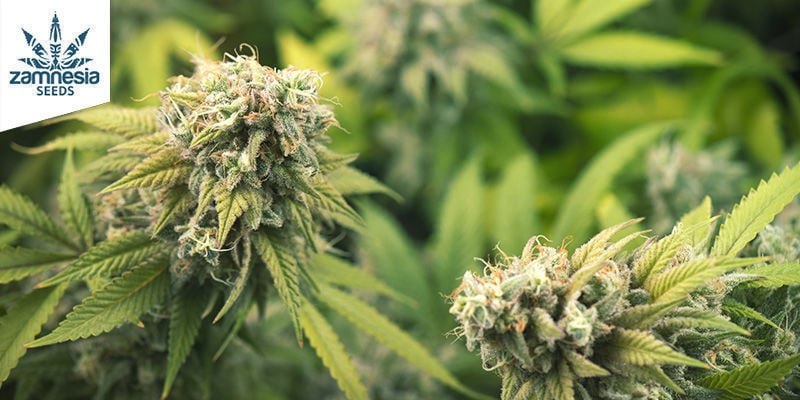 Diesel Automatic was bred using genetics from NYC Diesel and Lowryder 2 Autoflowering. This mix created a high-yielding auto that maintains many of the traits of NYC Diesel, yet has a much shorter flowering time. Fans of NYC Diesel will be pleased to experience nostalgic citrus flavours intertwined with smooth hits of creamy smoke. These desirable flavours are accompanied by a cerebral high that inspires and catalyses uplifted states. Diesel Automatic's enthusiasts also report that she's effective in treating anxiety, stress, pain, and inflammation.
Diesel Automatic is ideal for commercial growers looking for rapid turnovers, or recreational cultivators looking for a personal stash as quickly as possible. She produces good yields of approximately 110g per plant and grows to heights of 60–110cm. She'll be ready to harvest after 8 weeks.
1. PINEAPPLE EXPRESS AUTO – BARNEY'S FARM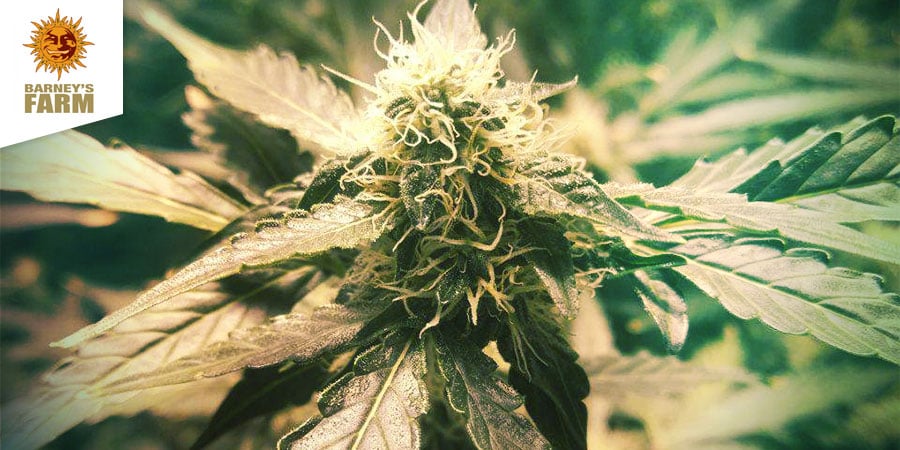 Everyone has heard of Pineapple Express, it is a fruity gift from the heavens that both tantalises and soothes at the same time. The autoflowering variety is no different, and offer a whole new way to grow this indica dominant gem.
Pineapple Express Auto takes roughly 10 weeks to go from seed to harvest, reaches up to 60cm in height, and produces yields anywhere from 20-100g per plant. Its small stature makes it ideal for guerrilla growers and those with little space, and its ease of growth means cultivators of all skill levels can enjoy what is on offer. The yields may not be abundant, but Pineapple Express Auto is about quality over quantity, and you really get it here.
There you go! Whether you are new to autoflowering strains, growing cannabis in general, or simply want to try something new, each and every one of the above varieties of cannabis are worthy of your time. There are of course, many other excellent autoflowering strains out there, and we encourage you to have a look at a few – but you really can't go wrong with the above.