Blog

3 min
Top 10 Cannabis Strains That Boost Creativity
3 min
Never fear that dreaded creative block, as these strains will have you busting through barriers in imagination you never knew could be overcome.
The best uplifting and creative strains typically herald from a sativa dominant background. Their energetic and hallucinogenic nature lending themselves to the creative arts. No good being couch locked by a strong indica if you're trying to paint the next Sistine Chapel!
Best enjoyed with a vaporizer, this will ensure you get the cleanest possible smoke with minimal plant matter. It is also worth considering a concentrated form of the strains listed. High-grade concentrates like bubble hash or butane hash oil prove the best candidates, giving you that instant creative hit without the coughing and spluttering that sometimes follows your favourite blunt.
Top 10 Creative and Uplifting Strains
The 10 best strains for boosting your creative mood and nurturing those small ideas into masterpieces.
#1 Bubble Gum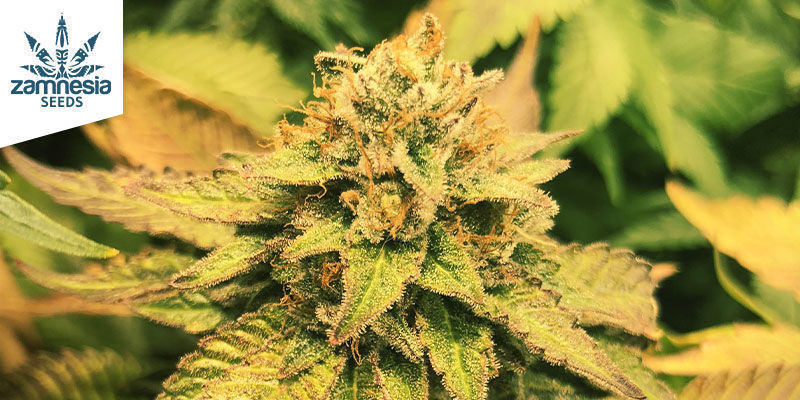 This sweet sativa-dominant hybrid will spark your curiosity and creativity with just a few tokes. A lovely combination of a South African Power Plant with a Brazilian Santa Maria, Bubble Gum incorporates the qualities of both parents into one fast-flowering and highly resinous baby. CBD levels of 3% sweeten the deal further and ground the psychoactivity of the high slightly. Chew on this Bubble Gum, and you'll have no shortage of creative inspiration.
#2 Sour Diesel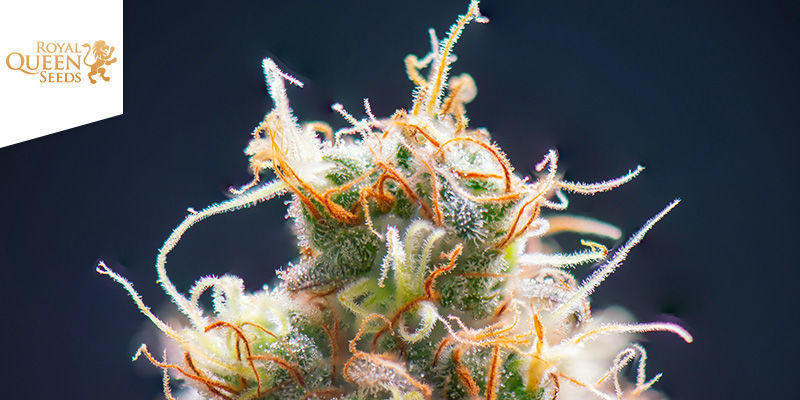 Originally from California, Sour Diesel gives off a pungent aromatic aroma. Nearly 90% sativa it has become the strain of choice for many celebrities, often featured in numerous songs, partly due to its distinctive smell. Titled with being one of the most powerful cannabis strains on the plant you will not be left feeling disappointed.
#3 AK-47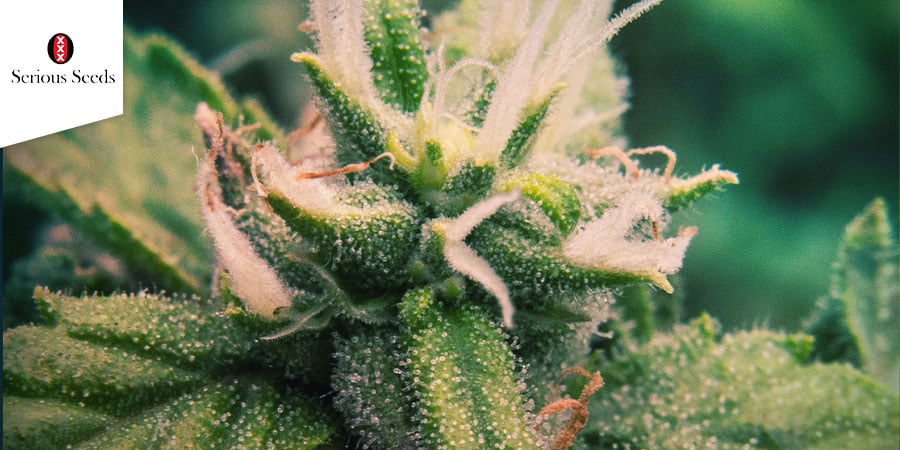 A cannabis cup winner to name but a few of the awards AK-47 has won. Aptly named after the infamous Kalashnikov rifle this particular strain is just as reliable and efficient. A fast and easy to grow strain, making it perfect for those budding artists turned recreational cannabis growers. Often referred to as the "One Hit Wonder", you'll be left ploughing through creative projects with its motivating high.
AK-47 (Serious Seeds)
Parents: AK-47
Genetics: Sativa-dominant
Flowering Time: 8-9 weeks
THC: High
CBD: Low
Flowering Type: Photoperiod
#4 Blue Dream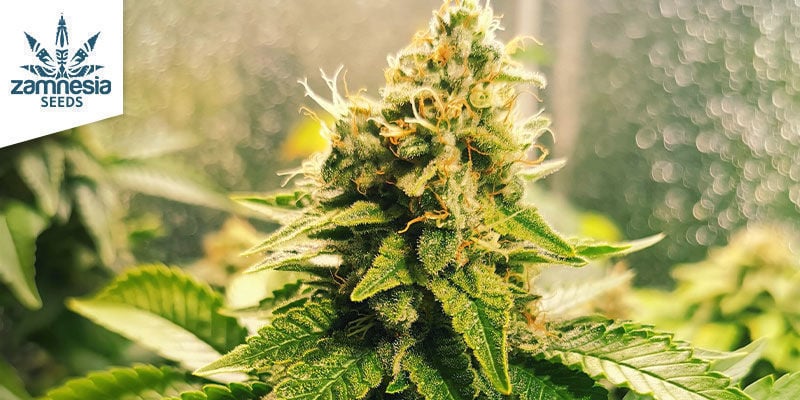 This flavourful and potent strain (19% THC) is a hybrid of distinct character and sophistication. A choice mix of Blueberry and Haze, Blue Dream is an ideal strain to initiate some daydreaming and divergent thinking—thanks to its unique haze-y high that will have your head in the clouds for hours. Originating in California in the early 2000s, this strain has now achieved legendary status among all manner of cannabis users. Alongside a boost in creativity, you can expect a chill body high to ease any lingering tension.
#5 Amnesia Haze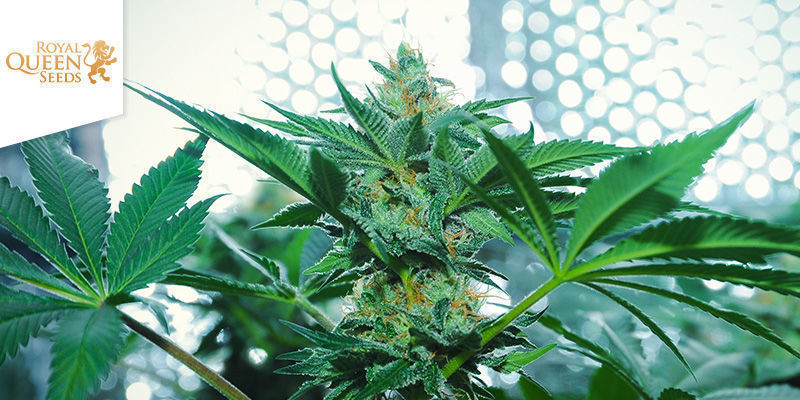 Not a strain to be forgotten about, despite the name. Amnesia Haze blends genetics from both sides of the Atlantic. A classic in Dutch coffee shops, its mind focused high helps to wash away the worries of the day. All that's left is for you to take this new found freedom from self-consciousness and create!
#6 Durban Poison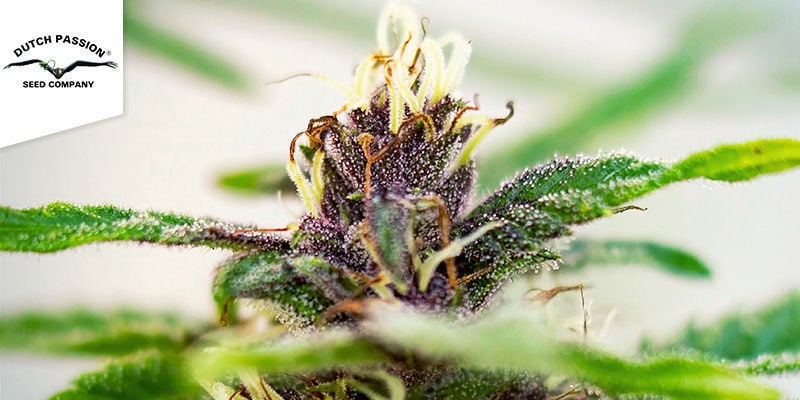 Don't let the name fool you. Pure in nature, Durban Poison is is an unhybridised 100% sativa, , featuring only the best genetics. Originating in South Africa it proclaims a unique taste, somewhat like liquorice or aniseed. Despite being unique in flavour it brings a high we all know and love, perfect for smoking throughout the day with a THC content of between 8-9%. Subtle enough to aid those long projects.
#7 Arjan's Haze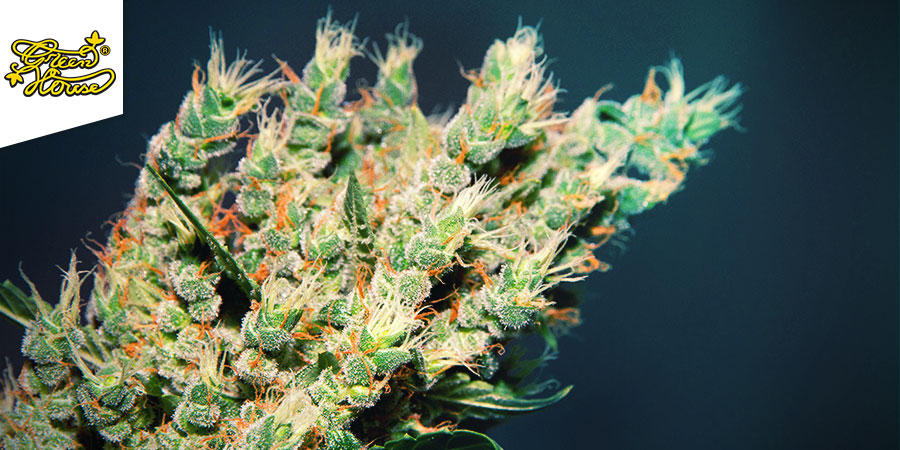 Good things come in small packages, a phrase worth remembering with this small but strong strain. Capable of huge yields when grown both indoors and outdoors you'd be a fool to underestimate her, given this distinct strain is one of the smallest sativas available. Sweet and fruity in nature, Arjans Haze develops huge candle-shaped flowers with alluring light orange stigmas. Not only is the high inspiring but the sheer look of her as well.
#8 Kali Mist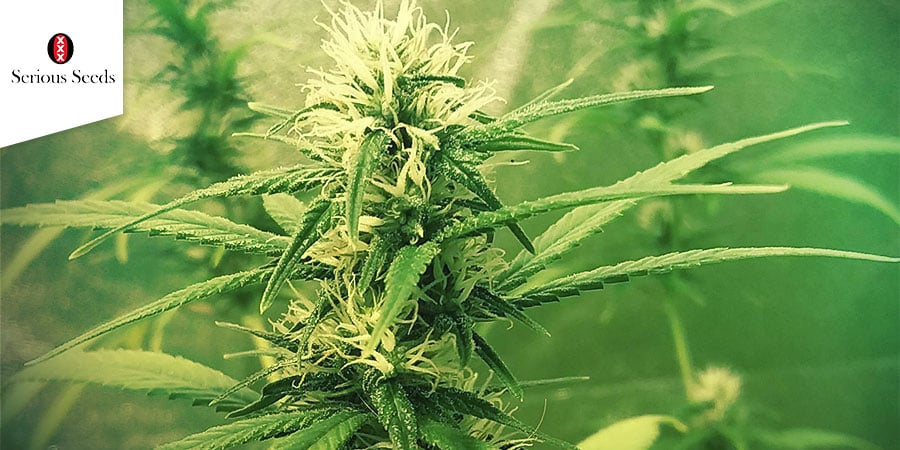 Kali Mist is a strain preferred by many women for its claimed ability to help fight menstrual pain. Not just a potential pain reliever, this 90% sativa carries all those distinctive traits creative women and men will be accustomed to. Relatively mold resistant you won't have to worry about losing your precious plants whilst chasing the next big idea.
#9 Mimosa Evo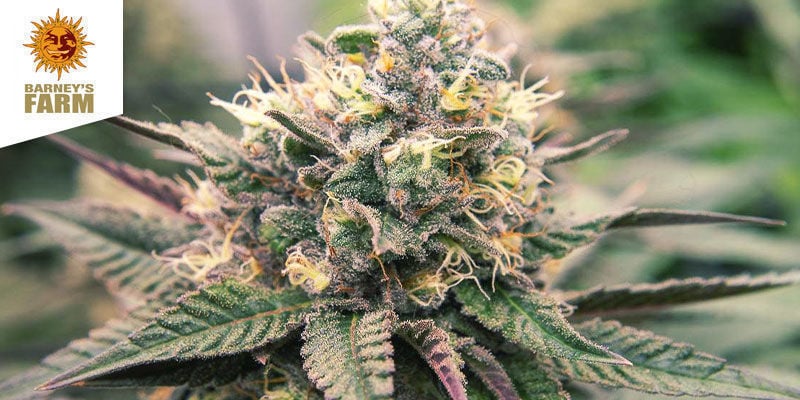 This lovely 70% sativa-dominant hybrid shines with large, frosted buds high in THC (24–26%) and plenty of zesty terpenes. A cross between Purple Punch and Clementine, this tasty and powerful strain is also beautiful, with purple hues that are easy to fall in love with at first sight. Smoke a bowl of Mimosa Evo on Saturday morning to inspire a fruitful writing, drawing, or recording session. Just make sure not to overindulge, otherwise you might find yourself falling back to sleep.
#10 Jack Herer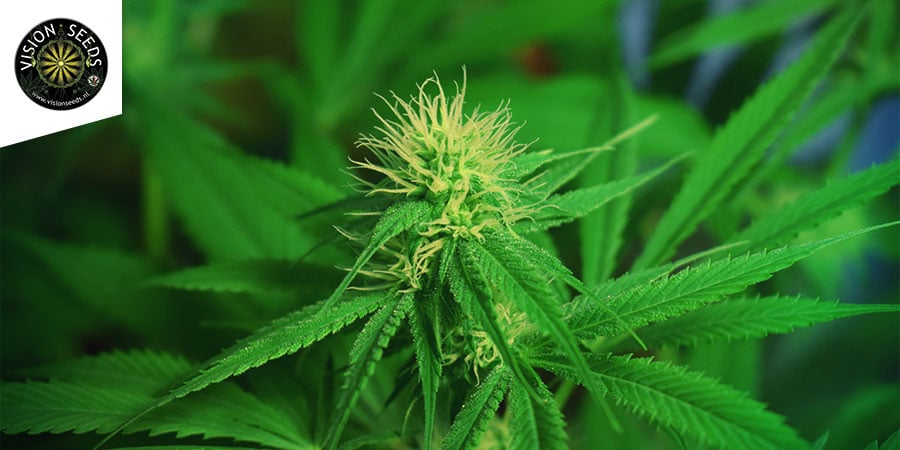 A tribute to the marijuana activist Jack Herer. A seasoned veteran in the award scene, Jack Herer provides a high that is pleasant and ongoing, perfect for those looming deadlines and last minute creations. Grown outdoors, she can provide incredible rewards with humongous yields. The most important decision being do you want to keep this potent strain for yourself or get your friends on board with the everlasting creative high.
Creative smoking sessions await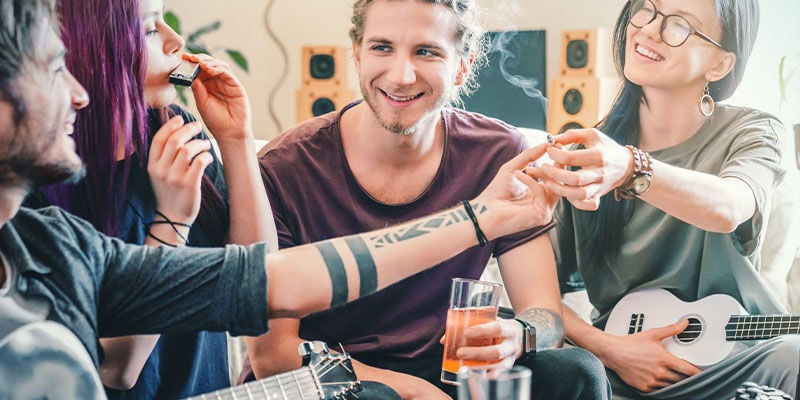 This list of creativity-boosting strains will have you well on your way to producing some of your finest work. Even if your creative exploits are less serious, the above cultivars can help to free the mind from its usual patterns and indulge in some of its more fantastical and imaginative leanings. Happy smoking!