Weed Curing Jar
5

5

1

(

160

)
You probably won't find better weed curing jars than these quality mason jars "Made in Germany". The jars are made from extra thick glass and feature a rubber ring and galvanized wire bracket for a 100% airtight seal. Available in 4 sizes: Small (255ml), Medium (400ml), Large (800ml) and Xtra Large (1140ml).
In stock
You will be notified as soon as the product returns to stock
Product accessories: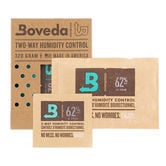 Boveda Humidipak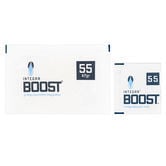 Integra Boost 55
More info
Top Quality Weed Curing Jars
These mason jars "Made in Germany" can be used for many different purposes and they are just the right jars for your next batch of pickles or home-made jam should you have a thing for home-cooking. Not much into cooking? No problem because these jars are also some of the best weed curing jars that you can find!
The curing jars are made from extra-thick glass and they come complete with a heavy lid. The red rubber ring and the sturdy, galvanized wire bracket make it so that the jars are 100% airtight. With the lever on the side you can quickly open and close the jars with one simple snap!
We offer the weed curing jars in 4 different sizes: Small (255ml), Medium (400ml), Large (800ml) and Extra Large (1140ml).
Weed Curing Jar data sheet

| | |
| --- | --- |
| Type | Humidity control |
More information related to this product:
Reviews (160)
22/Jun/2022

Cool jar, right size.
thumbsup and 'nuff said. :-)

14/Jun/2022

Sind gute Gläser
Ich Habe mir die Gläser gekauft damit ich auch auf einen längeren Zeitraum endlich mal mein Cannabis frisch halten kann und genau das tut es auch.

13/Jun/2022

Good Quality but weird smell
Make sure to wash them very well.

10/Jun/2022

perfect for curing
Exactly what I needed!

05/Jun/2022

tres utile
jai pris grand taille bien reçu bonne qualiter

21/May/2022

Perfect
Love these jars, not only for entheogens, but for every purpose!

09/May/2022

perfect jar
perfect jar

27/Apr/2022

Zu empfehlen!
Perfekt zum Reifen!

28/Mar/2022

Super
Bocaux parfait pour affiner et conserver, ils sont très beaux en plus

19/Mar/2022

Excellent stuff
Perfect jar for the curing

You cannot post a review because you have not purchased this product
Restrictions
Please note that if your country is not on our general shipping list, we're unable to ship any item on our website to it. For more information check out the list here: Ordering & Shipping
Video (1)
Video: How To Properly Store Your Weed

As a cannabis enthusiast, you know that nothing is worse than smoking old, dry, and brittle herb. Improperly stored weed loses flavour and potency, and will often make for an outright awful smoke over time. But how can you keep your weed fresh for a longer period? Find out about the best ways to store your stash!