Jack Herer Automatic (Zamnesia Seeds) feminized
4

5

1

(

53

)
The result of mixing the iconic strain Jack Herer with that of a Ruderalis, Zamnesia Seeds have created an autoflowering phenom worthy of the same adulation and respect as the original strain. This feminized version (though compact) boast substantial yields of both quantity and quality - ready in just 10 weeks!
In stock
You will be notified as soon as the product returns to stock
More info
Zamnesia Seeds - Jack Herer Automatic: An autoflowering triumph
Named after cannabis legalization pioneer and author of "The Emperor Wears No Clothes", Jack Herer is a multi award-winning strain that has gained legendary status. Originally created by Sensi Seeds, today, almost every seed bank carries their own take on this famous cannabis favourite.
CHARACTERISTICS OF JACK HERER
The original Jack Herer is a balanced (50% sativa, 50% indica) hybrid that is only available as regular cannabis seeds. However, many slightly different versions of the strain can be found today that vary in some regards. What all of them have in common, however, is high potency.
| | |
| --- | --- |
| Genetics | 50% Sativa / 50% Indica |
| Parents | Shiva Skunk #1, Northern Lights #5, Haze |
| THC | 15%+ |
| CBD | Medium |
| Flavours | Fruity, Skunky, Pine, Spicy |
| Effects | Upbeat, Euphoric, Relaxing |
Jack Herer bears the name of one of the most influential cannabis activists in Europe: Jack Herer. The cross between Shiva Skunk #1, Northern Lights, and Haze was originally created by Sensi as a perfectly balanced 50/50 indica/sativa hybrid. The many variants that followed would either lean slightly to the indica or sativa side, although sativa-dominant Jack cultivars are more common.
Depending on the phenotype, Jack Herer can measure from 15% to well beyond 20% THC, making it quite a potent variety. Since Jack Herer tends to produce a more cerebral effect than a physical one, it is best enjoyed as an inspiring daytime smoke.
HOW TO GROW JACK HERER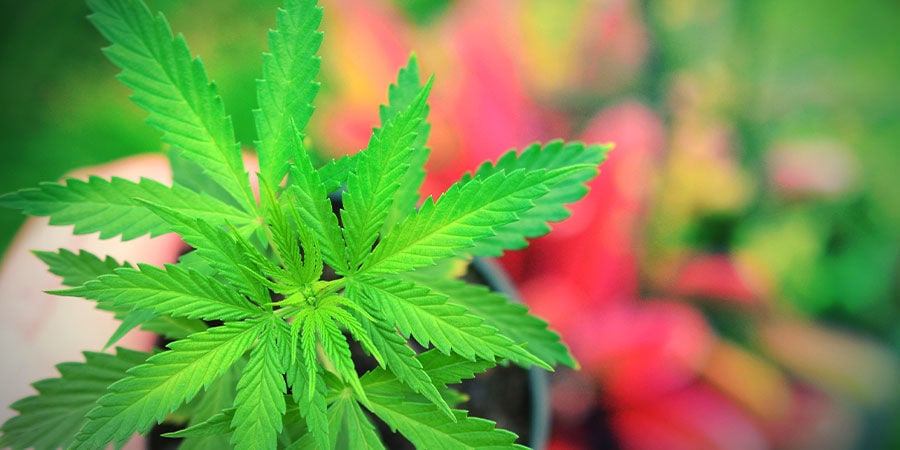 Jack Herer isn't particularly difficult to grow. Due to its robust hybrid nature, it is suitable for growers of most experience levels and churns out good yields in most environments.
| | |
| --- | --- |
| Grow Difficulty | Beginner / Intermediate |
| Best suitable to grow | Indoor / Outdoor |
| Climate | Dry, Warm, Sunny |
| Variety | Feminized |
| Height Indoor | 100 -180cm |
| Height Outdoor | 180cm |
| Flowering Time | 7 - 10 weeks |
| Harvest period (outdoor) | Late-September/ Early October |
| Yield Indoor | 500-600g/m² |
| Yield Outdoor | 800–100g/plant |
Jack Herer is a relatively easy strain to grow, with no special requirements. However, at times reaching 180cm or more in height, growers will want to ensure they have ample space.
Like many other sativa-leaning strains, Jack Herer has decent resistance to diseases, mould, and pests. This makes the strain very low-maintenance. Grown outdoors, Jack Herer does best in a dry, warm, and sunny climate. In good outdoor conditions, growers can expect to harvest 500g/plant (with some phenotypes offering considerably more) after 7–10 weeks of bloom. Harvest takes place in late September or early October.
Indoors, Jack Herer adapts well to various setups. Growers can see good results in both soil and hydroponics. In these setups, 500–600g/m² is possible in optimal conditions.
Jack Herer is a great resin producer. This makes it a good variety to enjoy in a vaporizer and for those who want to make concentrates and hash.
JACK HERER: FLAVOUR & EFFECTS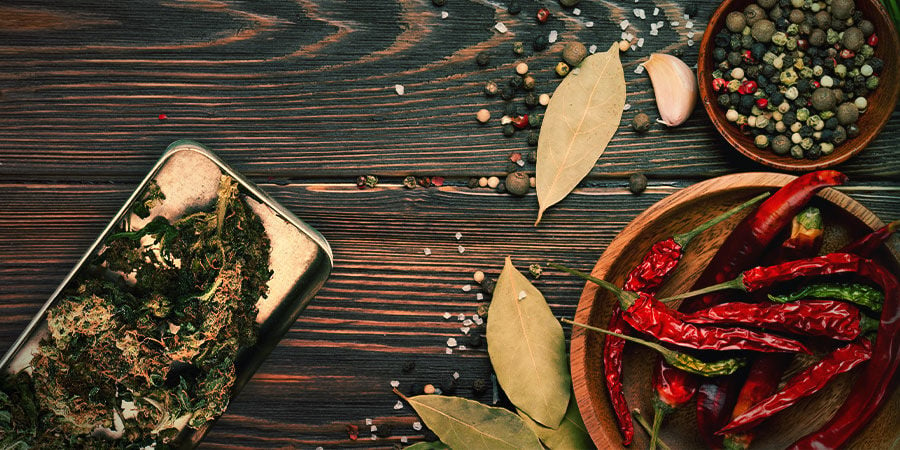 Jack Herer combines citrus and spice notes into a decadent and complex flavour profile. When smoked, intense lemon and orange notes join a base of sweetness, making for a very enjoyable smoke. One can also detect herbal or grassy flavour notes and the occasional Skunk or woody accent.
When it comes to Jack Herer's powerful effect, up to 24% THC in the most potent varieties ensures a sativa high par excellence. The effect kicks in immediately and lasts for several hours. The high is mainly cerebral, with only a slight body buzz.
Due to its energising and upbeat effect, Jack Herer is a favourite among active and creative smokers who use it during their daily exploits. It is also a very social smoke that can facilitate deep, meaningful conversations, or can simply make for a silly and enjoyable time with friends. As you might guess, this heady effect is best enjoyed during the daytime.
FINAL VERDICT: JACK HERER, ICONIC IN NAME AND EFFECT
Jack Herer has rightfully earned legendary status among cannabis enthusiasts. Its great taste and awesome effect make it one of the best sativa hybrids one can set a light to. Honour this strain's namesake by growing your own Jack Herer!
Jack Herer Automatic (Zamnesia Seeds) feminized data sheet

| | |
| --- | --- |
| Brand | Zamnesia Seeds |
| Genetics | Auto Hybrid |
| Parents | Jack Herer x Ruderalis |
| Flowering Time | 10-11 weeks |
| THC | 16% |
| CBD | 3% |
| CBD:THC | 1 : 5.3 |
| Yield (Indoor) | 350-400 gr/m² |
| Yield (Outdoor) | Medium |
| Height (Indoor) | 80cm |
| Height (Outdoor) | 80cm |
| Available as | Feminized seeds |
| Flowering Type | Autoflowering |
| Sex | Feminized |
*
Specified by breeder when grown under ideal circumstances
More information related to this product:
Reviews (53)
16/Nov/2022

Jack herer auto
Malheureusement 1 seule graine sur trois a germé. Il s'agissait pourtant de la première et les autres ont été mises dans les mêmes conditions. Un peu déçu

01/Jul/2022

Pas d'erreur
Tjs fidèle à sa réputation. Bonne culture en intérieur Essai ext en cours, à suivre

20/Jun/2022

Eingeschränkte Keimung
Habe zweimal Samen bestellt,da bei der ersten Bestellung die Keimrate gering war.Bei der zweiten Bestellung war die Keimrate 100%.Wachsen jetzt alle gut und die zweite Bestellung hat kräftigere Pflanzen hervorgebracht als die erste.Ansonsten bin ich sehr zufrieden.

08/Jun/2022

Grow
Alle Samen haben gekeimt und wachsen seit drei Wochen robust. Kann leider noch keine Angaben zur Ernte machen.

01/Jun/2022

Grows fast
Good grow, lots of buds, waiting to harvest

01/Jun/2022

Excellente variété
Très bonne plante, les graines ont toutes poussées et j'ai obtenu un bon rendement à chaque fois, en culture mi balcon/mi lampe à led bon marché. Par contre on peut obtenir des plants très différents, j'ai eu des pieds assez imposants avec des têtes violettes, alors que d'autres ressemblaient à des buissons de kush frisés de couleur claire. Le produit fini a des senteurs de fruits de la passion, avec un arôme sucré, qui devient plus épicé après curing. Je recommande.

09/Mar/2022

Germination
I first want to mark that the customer service was impeccable: Even if the package got lost they sent me a new one free of charge. They were very helpful and kind for every issue I had. Talking about the product, I finally completed the germination phase after a few days of struggle (my fault probably). Can't wait to see how it grow, peace.

30/Dec/2021

Jack Herer
Bleibt klein im Wuchs, Faustdicke Buds, tiefes Stoned. Absolute Empfehlung gerade für Anfänger 74 Tage vom Samen zur Ernte

30/Oct/2021

Sportster No1
3/3 top -with LED power-after 4 weeks- ..OMG.......still waiting , THX soo much ZAMNESIA !!! Me will continue to support u !!! Keep doing the same !!! Greetings to all people ,Jah bless u all !!!

27/Jul/2021

jack herer auto
deux graines sur trois ont germés . a voir !!!

You cannot post a review because you have not purchased this product
Restrictions
Please note that if your country is not on our general shipping list, we're unable to ship any item on our website to it. For more information check out the list here: Ordering & Shipping
Video (0)