Blog
1 min
Zamnesia Is Now Offering A 'Collect Your Parcel' Service!
1 min
That's right, you no longer need to worry about missing your delivery, or having the stealth of your purchase compromised. Get you items delivered to a collection point and pick it up when you are ready!
Our "collect your parcel" delivery method takes convenience and stealth to a whole new level, and we are proud to say we are offering it to a growing number of countries throughout the EU.
WHAT IS IT?
To put it simply, you can now choose to have your parcel delivered to a local pick up point instead of your home or work address. This can be a great way to gain some peace of mind – knowing you won't miss your delivery, or have someone else in your household/work receive it for you. Although all the packaging we use is stealth, this extra step goes the above and beyond to ensure complete discretion.
What makes this service even better is that you are never far from a collection point – with many post offices, local shops and warehouses all being part of the "collect your parcel" network!
HOW DO YOU USE IT?
This new service we are offering is really easy to use. Simply shop with us as you normally would, proceed to the checkout, and select "Collect your parcel" from the delivery options.

You will then be shown a map where you can enter your zip/post code and see all of the collection points near you.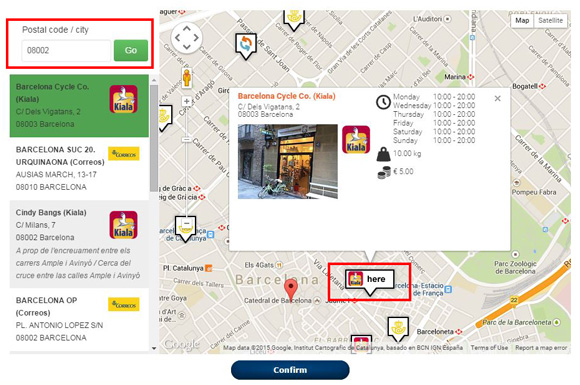 Once you have chosen one and completed your order, we will ship your items in our stealth packaging to your chosen location. You will then receive an email when your parcel arrives and is ready for pickup. Just make sure you take some ID with you to the pickup point so the owner can verify the package is for you. Easy!
COUNTRIES WE ARE CURRENTLY OFFERING THIS SERVICE TO
The collect your parcel service is currently available in the following countries, (although we hope to offer it in more soon!):


France
Netherlands
Spain
Belgium
IT WON'T COST YOU ANY EXTRA
There is no additional charge for using the collect your parcel option.
We hope you find it useful! We are always trying to think of new ways to make life easier for our loyal fan and customer base. If you have any suggestions or feedback, please don't hesitate to get in contact!