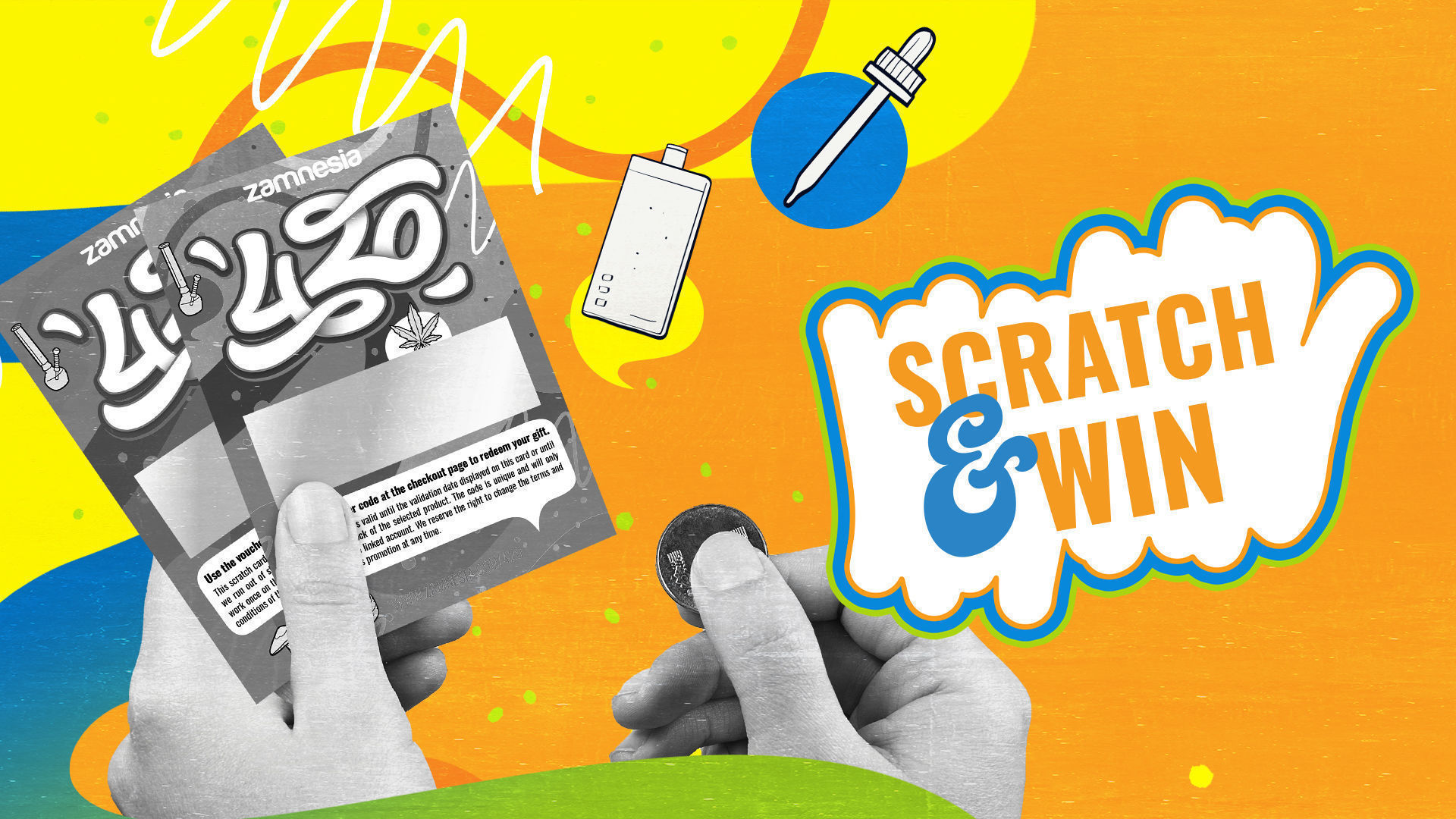 You're in for a wild ride this 420! For the whole month of April—from the 1st to the 30th—we will add a free scratch card to every single Zamnesia order. But it gets even better than this. We don't fancy disappointing any of our much-loved customers, so we've decided to make every card a winner, too!
Between the 18th and 24th of April, we will also be dropping new offers on our site, so be sure to check in and see what you can snap up!
Terms & Conditions
- The scratch card entitles you to a free product that you can redeem with your next order. Use the voucher codes at the checkout page to redeem your gift. The codes are redeemable until the expiration date on the scratch card. Every week the prizes will be swapped. Gifts cannot be substituted for any other item, cash or credit. All seed-related gifts are supplied by the Zamnesia Seeds seed bank unless otherwise mentioned. The voucher codes from this promotion cannot be used in combination with other vouchers. Differences in minimum order value may be applicable to the different classes of the scratch cards.
- This promotion only lasts until we run out of stock. The scratch card code is unique and will only work once on the linked account. We are unable to ship your prize if your order value does not meet the required amount specified for your country. If you win a prize that we do not ship to your location, please contact us.

- Zamnesia may change, add, suspend, cancel, remove, or otherwise modify the promotion at any time without prior notice.