N2O Cracker
3.5/

5

(

42

)
The rubberized grip protects your hands and feels awesome. These crackers fit any standard-type cream chargers.
Product accessories: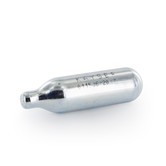 Cream Charger
More info
N₂O Crackers With Rubber Grip
These are not just your average N2O crackers. The rubber layer on these gives you more grip and protection from the cold and they will feel nice in your hands.
More information related to this product:
Reviews (42)
10/Dec/2019

schlechte Qualität
das Prinzip, dass der Griff aus Gummi ist, erschwert das öffnen extrem, da man kaum Grip hat. Nach mehrmaligem Benutzen fängt das Gummi sich zudem an mitzudrehen. Trotz starkem Kraftaufwand ist es dann bei den meisten Kapseln nicht mehr möglich, sie zu öffnen

The customer has rated the product but has not posted a review

30/Oct/2019

Très pratique
Cracker très simple d'utilisation. Le seul point faible est qu'il ne dispose pas de joint torique au niveau du pas de vis , donc du gaz arrive à s'échapper.

07/Oct/2019

Cool gadget
Pretty good

20/Sep/2019

Great
Easy to use, fast delivery

09/Sep/2019

Déconseille
Ne protège pas contre le froid je me suis brûler la main ! Il n'y a pas d'étanchéité entre les deux pièces visssable ce qui fais que je gaz s'échappe !

02/Sep/2019

NOS cracker review
once you've tightened it up enough to pierce the canister you need to just wind back very slightly the gas escapes out the back where the threads are it could easily be solved by drilling a tiny whole down the center of the gold canister piercer that way you wouldn't need to unwind at at all as soon as the spike pierces it the balloon would fill and none would be last as the thread would still be tightened up

05/Aug/2019

Gut
Funktioniert gut, jedoch nach mehrfachem gebrauch fängt das Gummi an sich zu drehen, was das öffnen von Kapseln erschwert.

22/Jul/2019

Alles in allem gut...
Also der Entkapsler an sich ist eigentlich ziemlich gut verarbeitet und die Kapseln passen auch rein, im Gegensatz zu denen die man auf amazon bekommt, mit den vier Löchern wo das Gas ausströmen kann. Ich persönlich empfehle noch in den Baumarkt zu gehen und hinten auf das Gewinde einen O-Ring zu setzen, (findet man in der Installations Abeilung) da sonst am Gewinde wie von vielen hier beschrieben Gas austritt. Ansonsten top.

18/Jul/2019

Not sealing well
It lets scape some of the gas, had to put a joint piece to prevent leakings. Caution! This cracker can cause you severe burnings

You cannot post a review because you have not purchased this product
Restrictions
We do not ship this product to the following countries:
Switzerland, Norway
Please note that if your country is not on our general shipping list, we're unable to ship any item on our website to it. For more information check out the list here: Ordering and Shipping
Video (0)