Blog
3 min
Philosopher Seeds: Seedbank Of The Month October 2017
3 min
When cultivating cannabis, the quality of your seed is of crucial importance. Zamnesia provides seeds only from the most exceptional cannabis seedbanks. In our series looking at the most innovative seedbanks, Philosopher Seeds have triumphed this time as October's Seedbank of the Month.
With the wide choice of cannabis seed banks on the market, it's important to highlight the ones who stand out and deserve notice.
Maybe it's through their dedication to quality control and customer service. Maybe it's their careful development of the most finely-crafted genetics. Or maybe, they simply bring joy to thousands of satisfied customers on their way to breakthrough success.
In the case of Philosopher Seeds, their success is a testament to the passion with which they explore crossbreeding the highest-quality seeds. Let's take a closer look at their history and mission in this month's spotlight.
SEEDBANK OF THE MONTH: PHILOSOPHER SEEDS
Having been involved in breeding projects since the 1990s, Philosopher Seeds launched in collaboration with Alchimia Grow Shop in 2008. They have since collaborated with Reggae Seeds, the OSG Collective and others to develop exciting new strains.
This collaborative ethos and ability to work with high-end cannabis growers is a refreshing business model. It speaks to their commitment to pooling resources for the benefit of the customer. Philosopher Seeds even have growers regularly test the stability of their crop.
Performing test crops with different growing systems allows them to examine the adaptability of their plants. The resulting product is reliable, potent, and cultivated under meticulous artisanal processes.
The range of seeds they offer cover a variety of tastes. Get to cultivating your own bud with ease by sampling five of their most popular strains available right now.
EARLY MAROC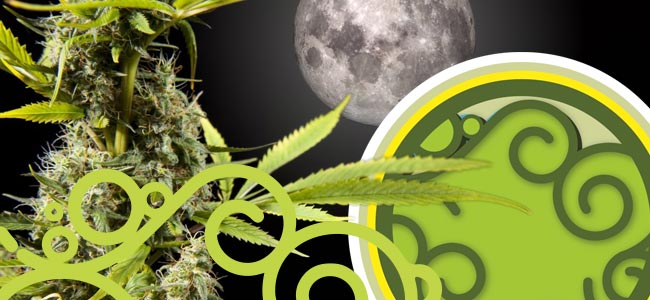 Morocco is a key producer in the global cannabis market. Though generally more associated with hashish, the country also boasts Moroccan landraces. These produce sublime bud that will burn new wonders as you smoke. Such is their reputation for being delectable and potent. Early Maroc delivers on both fronts as a pure sativa packing a shimmering, euphoric body high.
The sweet, fruity scent of strawberry enhances the sensuous pleasure of Early Maroc. What makes these seeds particularly tempting is the versatility they offer growers. This plant is resilient outdoors, even with low-maintenance guerilla crops.
In fact, outdoor grows are preferable for ideal results, with successful harvests observed even in tough growing conditions like sandy or low-nutrient soils. The more light this plant gets, the more lit you will get. Even with rough conditions, good crop is on the menu with Early Maroc.
LEMON OG CANDY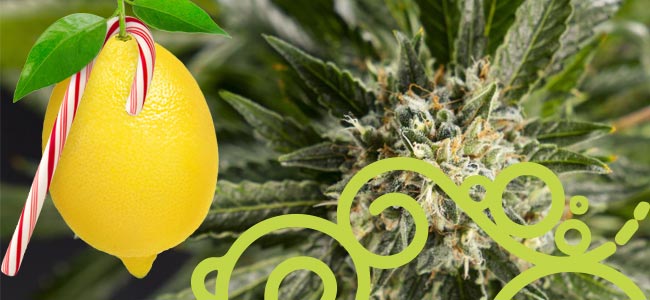 Another strain that is easy to grow and high-reward is Lemon OG Candy. The genetics of Super Lemon OG and Amnesia Haze were combined to produce the ultimate citrus delight on display here. The sweet, pungent musk of Lemon OG Candy has traces of earthy spices. Its glistening crystals shine with the promise of its cerebral high.
As the relaxing effects set in, the mouth-watering taste is sure to make any tough harvest worth it. The thing is, this is a reliably easy plant to cultivate. This sativa-dominant hybrid produces generous yields with high THC content. What's more, Lemon OG Candy has a natural resistance to pests. After 60-70 days of indoor flowering, the bountiful, sticky bud will bring you many an uplifting high.
CHEESY AUTO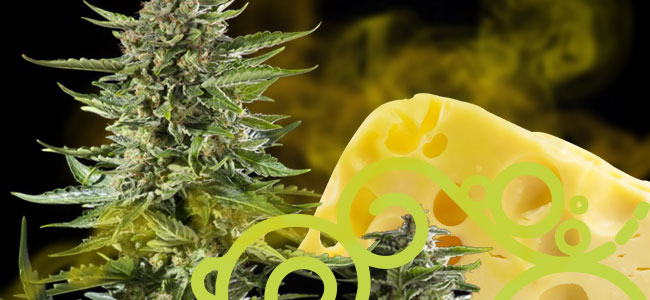 Some weed smokers like a strain of marijuana with strong savoury qualities. There's something about spicy tastes in the smoke you breathe that make you appreciate its flavour. It gives you the sense of a more potent and more important experience. Cheese strains are a common go-to for this kind of stoner, but Philosopher Seeds doesn't settle for average.
Cheesy Auto is the culmination of their crossbreeding experiments between indica, sativa and ruderalis varieties of cannabis plant. U.K. Exodus Cheese is a popular autoflowering species. It has been crossed here with Lowryder for a plant that's easy to grow and is generous with yields.
It will get you the savoury bud you crave within 65-85 days of growing. Just be prepared for its flourish of eccentricity; the sweeter tones of blueberry and blackberry amidst the spicy cheese haze.
FRUITY JACK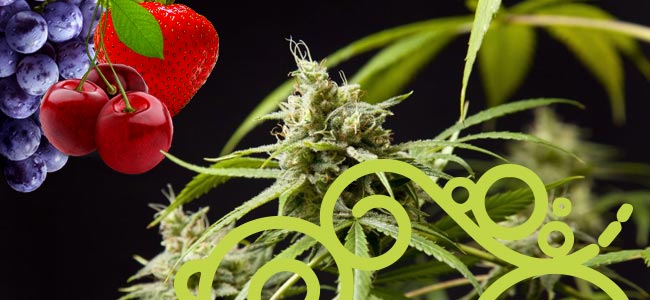 This sativa-dominant hybrid will flower within 60-70 days. All the sooner to experience the strong effects of Fruity Jack. In its genetic heritage are Jack the Ripper and Spannabis 2012 award winner Respect #13. Fruity Jack went on to win 1st prize in the CBD category at the Canary Islands Cup 2015.
The particular THC:CBD ratio of Fruity Jack is 2:1. This makes it a promising candidate for medical applications and certainly brings about a chill, pleasant high, banishing stress and anxiety.
As its name suggests, the deeply fruity tastes should delight you. These awards from high-profile competitions are becoming more important as indicators of quality. Cultivators from around the world compete and Philosopher Seeds punch above their weight. Order the award-winning Fruity Jack and see for yourself.
BLACK BOMB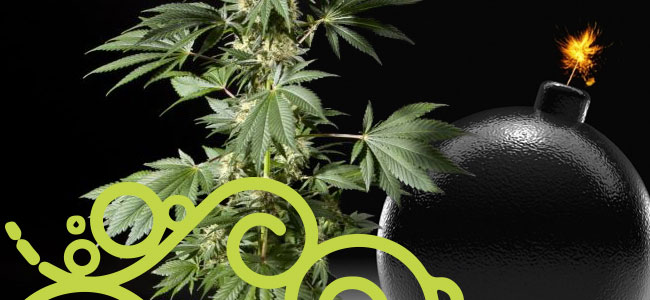 Black Bomb is a superb choice for novice cultivators seeking a quick yield with strong resistance to pests. This stable, homogenous blend of 80% indica and 20% sativa is high in THC. Very high. As a result, you will be very high. This crossbreed of Black Domina and Tropimango will flower within 55-60 days. Then you'll see why it finished Top 3 in the Indoor Bio category at the M.F.A. Cannabis Cup in 2012.
The resinous buds are well-suited to producing oil, cannabutter, and hashish. Breathing their earth-tinged smoke will bring about a relaxing, sedating effect. It can even help treat chronic backache, muscular tension, and sleeping problems. Let its soothing properties into your life and see how well it demolishes anxiety too.
MORE WHERE THAT CAME FROM
These are just five of the tantalising strains available right now through Zamnesia. Philosopher Seeds have outlined their priorities in developing strains; fruity tastes, the shortest possible flowering time, high production standards, and a range of varieties rich in CBD.
They have a market advantage on these fronts and are also renowned for the quality of their feminized and autoflowering strains. Don't be left out of the party any longer - see what Philosopher Seeds can bring to your grow. Higher quality AND faster results.
WIN FREE GOODIES WITH EVERY NEW "SEEDBANK OF THE MONTH"!
Former Seedbanks Of The Month, like the one you are reading about now, deserve eternal attention from us here at Zamnesia! Read about past and present honorees, and continue to visit our blog for the honorees of the future. Each new month highlights yet another stellar seedbank, kicking off a new round of awesome promotions and surprise giftings pertaining to that specific brand. So go ahead: once you are done here, visit this month's new Seedbank Of The Month, and take advantage of goodie giveaways!