Zamnesia Magic Truffle Cultivation Set
4.5/

5

(

23

)
The Zamnesia Magic Truffle Cultivation Set brings the power of magic truffle cultivation right into the comfort of your own home. Each set comes with three individual kits, offering users three unique strains to enjoy. All it takes is a little patience, and you will soon be on your way to a potent psychedelic experience!
More info
Zamnesia Magic Truffle Cultivation Set: Everything needed to home grow
Everyone loves a good magic truffle, so we have put together a set of kits to ensure you can grow your very own. All it takes is a little patience, and you can cultivate a crop of truffles from the comfort of your own home!
Each Zamnesia Magic Truffle Cultivation set contains three separate growing kits, with each kit containing the mycelium of a different strain. This gives you a range of potencies and effects to enjoy!
The three strains included in the set are:
Mexicana
Tampanensis
Galindoi
Each pot has a date on them, letting you know when they were inoculated. Simply harvest your magic truffles 13-20 weeks after this date. It requires patience, but the longer you leave them, the larger the harvest will be.
Of course, it is possible to harvest one pot earlier than others, ensuring you have a staggered harvest. It is completely up to you when you reap the rewards of these bountiful kits.
We have put together a simple and easy to follow manual on how to use your kits.
Manual Truffle Cultivation Set
There are a few things worth noting about these strains of magic truffles. Firstly, Mexicana tends to produce a large amount of very small truffles. While the total mass is large, it is important to take extra care while harvesting, in order not to miss or damage them.
If you intend to stagger the harvest of your kits, then it may be worth leaving Galindoi until last. This strain is reputed for producing the largest yields.
All strains grow at room temperature. 
Each pot will need to be able to breathe in order to grow. The lids contain a breathable surface, so never cover them and never stack the pots. The lids do not need to be removed until harvest.
The Zamnesia Magic Truffle Cultivation Set should be used as soon as it is received. If they must be stored, do so at 3-8°C. We do not recommend this, though, and you do so at your own risk.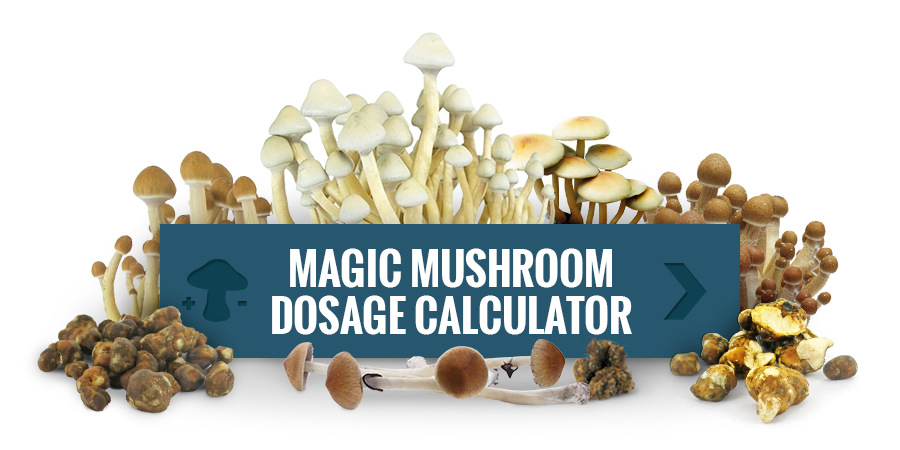 More information related to this product:
Growers Experiences
Reviews (23)
The customer has rated the product but has not posted a review

08/Sep/2017

Efficace
Rien à dire niveau livraison, toujours au top, comme d'hab. Niveau rendements j'ai eu: -35g avec les Tampanensis, récoltées 16 semaines après le J-0, soit 10 après réception (je les ai récolté trop tôt vu le faible rendement). -55g avec les Mexicana, récoltées 18 semaines après J-0, soit 14 après réception. -65g avec les Galindoï, récoltées 24 semaines après J-0, soit 19 après réception. Les rendements sont sympas mais j'avoue que je m'attendais à plus, surtout pour le dernier que j'ai laissé dans sa boite vraiment longtemps (d'ailleurs peut être trop car j'en ai pris 18g et n'ai ressenti presque aucun effet). Attention pour la récolte, les petites truffes se confondent avec le substrat, faut vraiment faire gaffe si on veut pas en rater. Y a peu d'info sur le séchage des truffes donc je donne ma petite technique: passoire+ventilo (je mets les truffes dans la passoire et pose un petit ventilo dessus) le tout pendant 3 jours. La masse des truffes est divisé par 3, elles deviennent dures comme de la pierre et ne pourrissent plus (bien entendu on divise les doses par 3 aussi, n'allez pas prendre 15g de truffes une fois séchées). Bref, ce kit est pratique car il n'y a rien à faire, même si les rendements sont pas fou ça reste 3 fois moins cher que les truffes en paquet, par contre faut pas être pressé car le délai nécessaire pour avoir un rendement correct est de 3-4 mois (entre la commande et la récolte). Pour ma part je me tournerai par la suite vers les kit de champignons, qui ont l'air plus rentables et plus rapides. Peace.

03/Jul/2017

ZAMNESIA IS THE BEST!
REALLY NICE, JUST EAT AS MUCH AS YOU CAN

13/Jun/2017

Easy way to get started
It couldn't be easier to cultivate truffles with this little kit. Just put it in a fairly warm place (about 25C), away from direct sunlight, and they do the rest. I haven't harvested yet - going to wait a bit longer, but they seem to be coming along nicely. Might have a go with a mushroom kit next.

29/May/2017

looks good
Still waiting for harvest. Bus looks very nice

19/May/2017

Ich bin sehr gespannt :)
ich habe ausschließlich gutes von dieser zuchtform gehört. probieren konnte ich sie bis jetzt nicht, dazu will ich aber erwähnen das das paket probleme hatte und der support sich wie immer beeindruckend zuvorkommend um mich gekümmert hat, das neue paket ist bald auf dem weg :)

17/Mar/2017

Awesome
I tried something with the galindoi and tampanensis, i took some truffles and then shook it up to bereak up the substrate and it has worked a treat for me luckily... A few days later and they are growing lovely... Also the truffles are beautiful and helped me connect with nature... Galindoi helped me to feel the enrgy/life force of the trees, i felt the planets sadness from all of the pain it's suffering

10/Jan/2017

It's amazing!
First of all, great customer service and fast delivery, as usual. It's written, that you need to wait 13-20 weeks, but in my case it was less, since week on box was 34 and I got it on 44 week of the year. 3 weeks and I could harvest, but I didn't. I waited another 7 weeks and harvested Tampensis. Truffles were small and I got almost 50g fresh (so 3 medium trips). After another week I harvested Mexicana and got... 100g fresh! There was only truffles inside. A lot of small ones and 3-4 large. I haven't harvest Galindi yet (on holidays at the moment). They're very strong. I ate 30g with 300mg of 1:50 home-made Caapi extract and I was on Olympus just chilling with gods. If you don't have huge experience with Ayahuasca, psylocybin or psilohuasca - do not try to do what I did. It was too much (comparing to 15g Utopia Truffles from Zamnesia I would say, that it was 7-8 times stronger, with all senses melt down into (n)one...). Anyway, if you have time to grow it - buy it! After 3-5 months you will get up to 300g of fresh truffles for just 40 euro! You would need to spent almost 10 times more (around 400 euro) to buy the same amount of Utopia truffles and surprisingly potency will be almost the same. You're literally saving over 300 euros on this product! Like them on FB or write review to get another 5% off. Great Job Zamnesia!

09/Dec/2016

Excellent!!!
I had an incredible experience with these little trolls messing with my perception of the worlds. Have only taken some of the Tampanensis and only a handful. To my happy surprise the box was full of truffles, no growmedia left at all. After half an hour trees started glowing, the dead leaves and pine needles on the bottom of the forest became alive and I got so high and full of love from these impressions I ran around the forest for four hours, only when I saw something extraordinarily beautiful, I would stop and look at it in awe and enter an immediate state of spontanous meditation. Other people on their sunday forest trip seemed like plastic robots to me, and I hid from them between the trees. Finally when darkness ate all colours of the world, I was in a beautiful, dark and scary ("nightmare before christmas" kind of scary) place. It was truly wonderful from one end to the other. Can't wait 'till I get the chance to do it again. Please get these babies back in stock soon!

The customer has rated the product but has not posted a review

You cannot post a review because you have not purchased this product
Restrictions
We do not ship this product to the following countries:
Germany, Italy, United Kingdom, Switzerland, Norway, Ireland
Please note that if your country is not on our general shipping list, we're unable to ship any item on our website to it. For more information check out the list here: Shipping Information
Video (1)
Video: Magic Truffle Cultivation Set Mushmush - How To Setup

The MushMush Magic Truffle Cultivation Set brings the power of magic truffle cultivation right into the comfort of your own home. Each set comes with three individual kits, offering users three unique strains to enjoy. All it takes is a little patience, and you will soon be on your way to a potent psychedelic experience!