Blog

8 min
Top 10 Award-Winning Cannabis Strains
8 min
Looking to grow some top-shelf weed at home? Below, we shed some light on the top 10 award-winning cannabis strains available at Zamnesia today.
Whether you're an experienced grower or just getting started, chances are you only want the best genetics in your garden. Well, you're in luck; in this article, we shine a light on 10 award-winning cannabis strains you can grow today. Keep reading for our top picks.
GELATO — STRAIN OF THE YEAR 2018, LEAFLY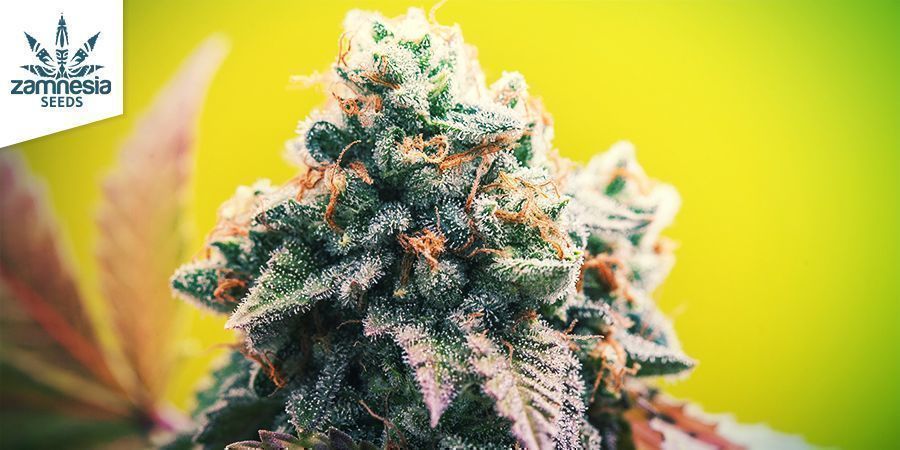 Gelato is definitely not a new strain. But in 2018, this aromatic powerhouse finally got the recognition it deserves, with Leafly crowning it "Strain of The Year".
Sometimes known as Larry Bird Kush, Gelato was first bred by Cookie Fam Genetics in the Bay Area of the US. A cross between Sunset Sherbet and Thin Mint GSC, Gelato is slightly indica-dominant and boasts a deliciously sweet, fruity aroma.
Gelato also impresses with big, dense buds that often mature with deep purple hues, vibrant orange pistils, and a thick layer of creamy trichomes that hint at this strain's massive THC concentration.
Whether you prefer to smoke or vape, Gelato will leave you with a high that combines an uplifting cerebral euphoria with deep physical relaxation. Remember, due to its high THC content, Gelato can easily leave you glued to the couch, so it's best enjoyed at the end of a long day or whenever else you want to unwind.
At Zamnesia, our in-house breeders have created their own unique version of Gelato. By crossing Gelato, Gelato #33 (a unique phenotype from our grow room), and Wedding Cake, our breeders have put a unique spin on this cultivar, resulting in great flavour and a THC concentration of up to 26%.
CBD CHARLOTTE'S ANGEL — BEST CBD STRAIN, HIGHLIFE CANNABIS CUP 2019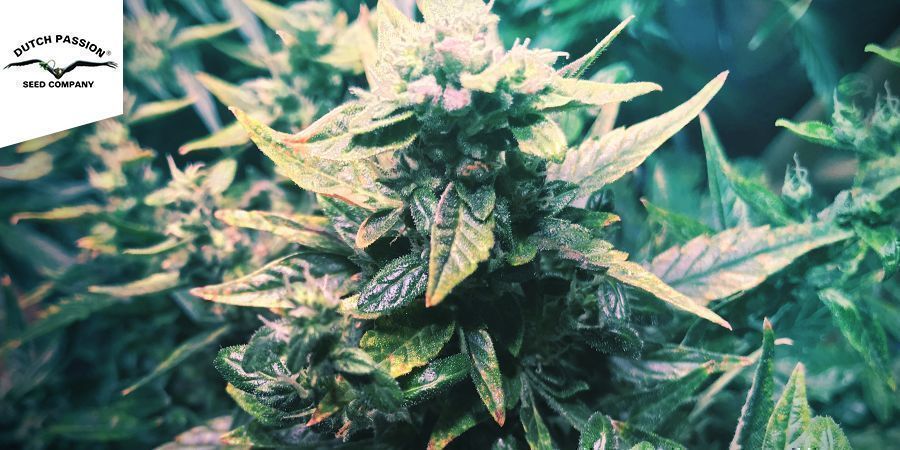 CBD Charlotte's Angel is a strain bred by Dutch Passion, one of the most renowned seedbanks in The Netherlands.
Dutch Passion was established in Amsterdam in the late 1980s. The breeders behind this seedbank, however, have been cultivating and breeding cannabis since the 1970s. CBD Charlotte's Angel is Dutch Passion's signature CBD strain. It boasts a CBD concentration of 10–16% and a THC level always below 1%, making it ideal for anyone who wants to avoid the high of a THC-rich strain.
Due to its sativa-dominant genetics, this strain can take a full 9–12 weeks to flower. Come harvest, these plants are typically heavy with big, dark green buds that boast beautiful purple flecks, a thick coat of trichomes, and a rich herbal pine aroma.
The effects of CBD Charlotte's Angel are very balanced and come on gradually. Expect to feel a drop in anxiety and a strong physical relaxation, all without the euphoria you'd get from a regular THC-rich strain.
Whether you're looking to grow your own supply of CBD or just want to enjoy a joint without a mind-boggling high, CBD Charlotte's Angel is a perfect candidate.
DUTCHBERRY — LEAFLY'S FAVES 2017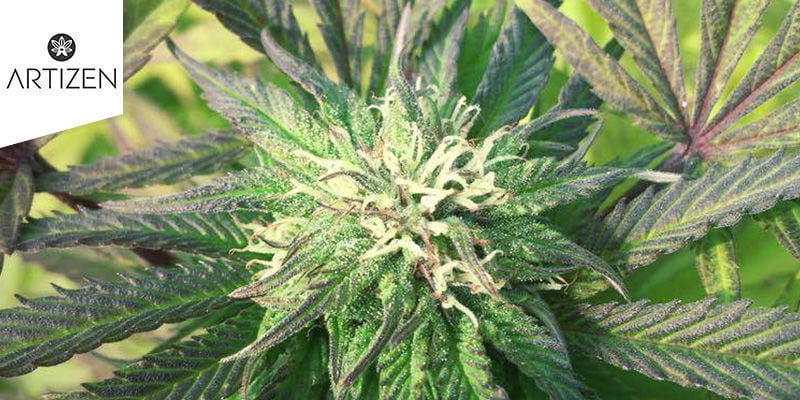 Dutchberry, despite its name, wasn't bred in Holland. Instead, it's a cross of Dutch Treat and DJ Short's Blueberry created by Artizen Cannabis in Lacey, Washington.
In 2017, Leafly elected this delicious hybrid as one of its favourite strains of the year. And with good reason; Dutchberry is a very balanced hybrid with a truly delicious aroma that combines the zesty citrus notes of Dutch Treat with the intense berry aroma that put Blueberry on the map. Stick your nose into a bag of this stuff, close your eyes, and you'll be able to detect hints of blood orange, rose, raspberry, pine, and even nutty undertones reminiscent of pistachio.
Despite being slightly indica-dominant, Dutchberry produces a really balanced high that's very euphoric. With 27% THC and roughly 8% CBD, Dutchberry will leave you giggly and elated after just a few hits; great for when you want to stay social or get creative.
In the grow room, Dutchberry is super easy to maintain. These are medium-sized plants that flower quickly and, with just a little TLC, produce excellent harvests.
ROYAL COOKIES — BEST INDICA, HIGHLIFE CANNABIS CUP 2018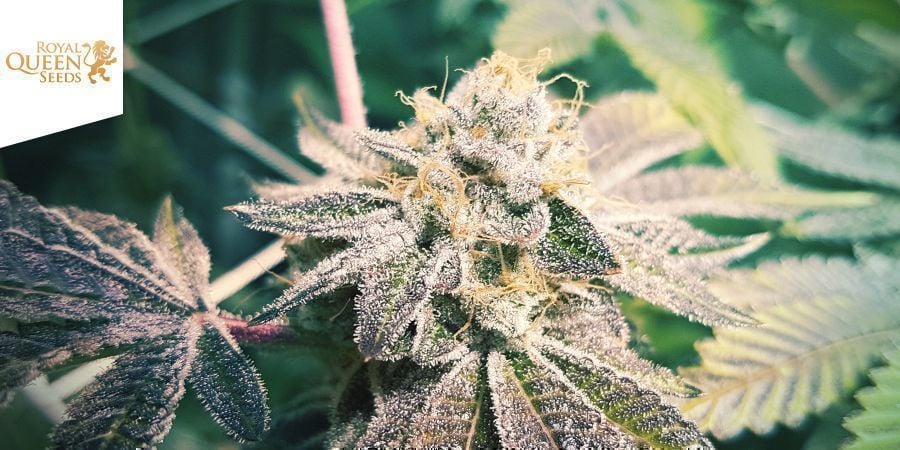 Royal Cookies by Royal Queen Seeds puts a unique European spin on some classic US West Coast genetics.
Cookies strains originate from the San Francisco Bay Area. Arguably the most well-known Cookies variety is GSC bred by Cookie Fam, but other breeders have since used these genetics to create their own unique varieties.
The breeders at RQS, for example, bred Royal Cookies by crossing two distinct Cookies Forum phenotypes. The result was an indica-dominant hybrid that's easy to grow and delivers great potency and flavour.
Royal Cookies is 80% indica-dominant, which shines through in the grow room. This plant is short and stocky, generally reaching a height of 80–110cm and featuring short internodal spacing. Royal Cookies also flowers quickly, reaching maturity in just 8–9 weeks.
Harvesting Royal Cookies is a real treat. This plant produces big, dense buds with a thick, sticky layer of trichomes and vibrant orange pistils. And despite its short stature, Royal Cookies can, like any good indica, produce impressive harvests of up to 525g/m².
In terms of potency, Royal Cookies generally clocks in with a THC level of roughly 23%. It produces a strong physical stone combined with a nice, uplifting cerebral euphoria. And like any decent Cookies variety, Royal Cookies boasts a rich, sweet pine aroma that'll impress even the pickiest smoker.
AUTO JACK — BEST AUTO, HIGHLIFE CANNABIS CUP 2017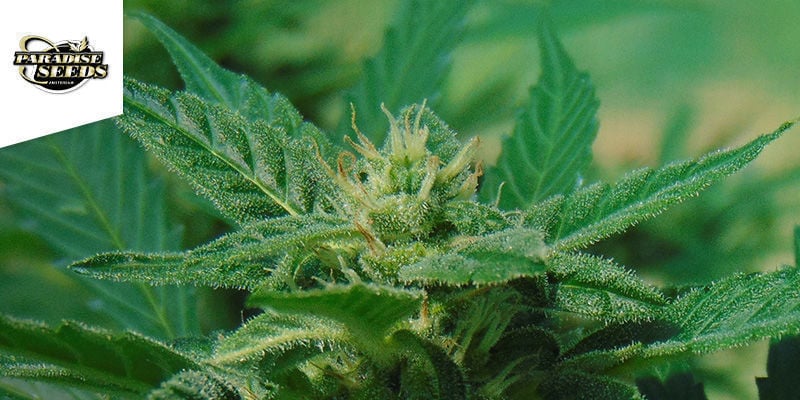 Autoflowering strains have come a long way since The Joint Doctor's Lowryder experiment. And Auto Jack by Paradise Seeds is one of the best examples of innovation in the autoflowering field.
Rewind a few years, and the average autoflowering cannabis strain delivered poor yields and very little THC. Auto Jack, however, is far from your average auto. This strain delivers in the yield, potency, and flavour departments.
Auto Jack was created by crossing the infamous Jack Herer with White Widow and a ruderalis variety. The result is an extremely reliable auto that is slightly sativa-dominant and churns out great buds in as little as 65–80 days.
In the grow room, Auto Jack is what every grower would hope for. This small plant is perfectly suited for indoor cultivation. Auto Jack needs very little attention and, thanks to its short flowering time, can produce multiple harvests a year. This strain is also a great yielder capable of producing over 400g/m².
Best of all, Auto Jack produces top-shelf bud that's redolent of its parents in both potency and flavour. Auto Jack has a uniquely sweet, fruity aroma and delivers uplifting cerebral bliss combined with some physical relaxation. If you're looking for a new auto to add to your garden, Auto Jack is the perfect option.
MASTER KUSH — BEST KUSH, HIGHLIFE CANNABIS CUP 2017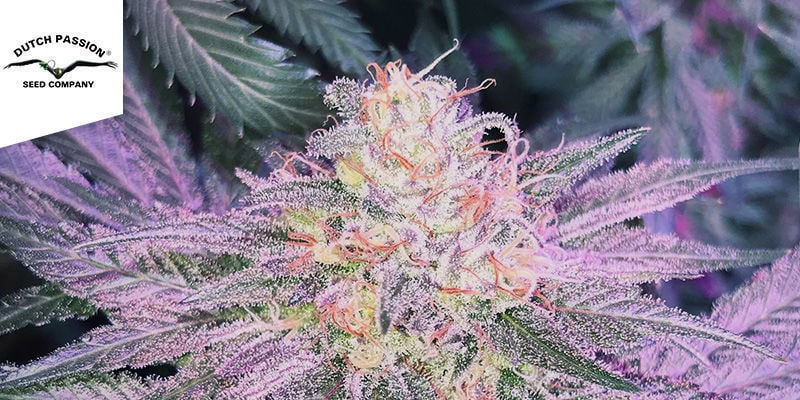 Dutch Passion's Master Kush is the crème de la crème of Kush strains. And it's even got the awards to prove it.
Kush varieties are loved around the globe for their potency, flavour, and deeply relaxing effects. Dutch Passion perfected this variety with their powerhouse Master Kush, a 100% indica strain bred from the best pure Afghan genetics.
This strain boasts a THC level of roughly 18%. And while that might not be as high as some of the other strains on this list, it is definitely enough to produce a long-lasting, euphoric, and very relaxing high. Master Kush has a subtle smell that's earthy with hints of citrus and incense. In terms of flavour, Master Kush tastes like sweet, musky hash.
Like most indica strains, Master Kush grows into a small-to-medium-sized plant that tends to reach a height of roughly 80–120cm. This plant grows short and stocky and, come harvest time, gets heavy with dense, resinous buds. Surprising to some, Master Kush plants are renowned for producing very little smell, making them ideal for stealthy growers.
Master Kush is a great daytime strain. Unlike some more powerful hybrids, Master Kush produces a nice, subtle effect that's almost purely physical. This makes it great for situations where you want to stay calm and focussed, without having to deal with a mind-numbing stone that'll put you to sleep.
STICKY BEAST AUTOMATIC — BEST AUTOFLOWER, HIGHLIFE CANNABIS CUP 2018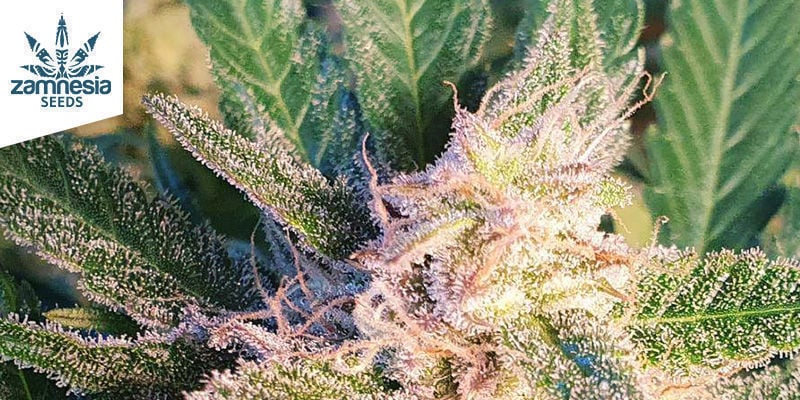 Sticky Beast Automatic is another variety that proves the potential of today's auto strains. Bred by the in-house breeders at Zamnesia, Sticky Beast Auto was crowned "Best Autoflower" by the judges at the 2018 Highlife Cannabis Cup.
Sticky Beast Automatic was created by crossing three top-shelf strains: Bubble Gum, an aromatic sativa-dominant hybrid, OG Kush, a super potent US classic, and Critical Auto, a high-yielding auto with great flavour. The end result of this three-way cross is a unique auto that's super easy to grow and delivers great harvests.
In the grow room, Sticky Beast is a gem. With as little as 250W of light, enough water, some nutrients, and gentle LST, this strain can produce an incredible harvest of up to 400g/m². Thanks to its manageable height (just 40–80cm), reliable genetics, and short life cycle (7–8 weeks from seed to harvest), Sticky Beast Automatic is a great strain for beginners who still want to harvest great weed at home.
Whether you roll it in paper or pack it into a vape pen, Sticky Beast Automatic is equally as impressive as in the grow room. This strain has an earthy, slightly herbal aroma and a sweet flavour that'll likely leave you coming back for encores.
Sticky Beast Auto produces a balanced high that combines soothing physical relaxation and slight cerebral euphoria. Despite boasting a THC level of up to 18%, this strain is far from overpowering and makes for an enjoyable experience every time.
ALLEN WRENCH – LEAFLY'S FAVES 2017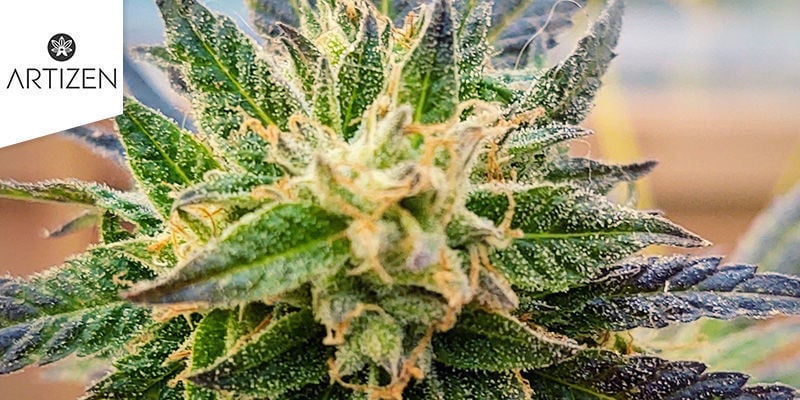 This is the second Artizen strain on this list, and for good reason; this outstanding sativa-dominant strain delivers on all fronts.
A cross between Trainwreck, a super potent sativa, and Soma Sacred Seeds' famous NYC Diesel, Allen Wrench has very uplifting effects that are great for those who like to use cannabis early in the day, or whenever they need to stay active, focussed, and productive.
While its THC level varies, Allen Wrench is very potent, producing big, resin-rich buds that induce a strong cerebral euphoria and relaxing physical stone when smoked. If you need to stay creative, a hit of Allen Wrench can be enough to get the juices flowing and send you on your way. Given its potency, however, remember to take it easy as the strong cerebral high may become overwhelming.
Like its parent strains, Allen Wrench is extremely aromatic, combining the sweet, citrus, and pine aromas of Trainwreck with the spicy fuel notes of NYC Diesel. The end result is a complex aroma that combines hints of cloves and black pepper with lemon zest, grapefruit, and some cedar-like undertones.
Besides its great effects and aromas, Allen Wrench is also great in the grow room, growing into a medium-sized plant that responds well to training and produces a great harvest when given the right conditions, nutrients, and just enough TLC. If you're looking for a super potent and uplifting hybrid to add to your cannabis garden, you can't go wrong with Allen Wrench.
ROYAL GORILLA — BEST NEW STRAIN 2018, SOFT SECRETS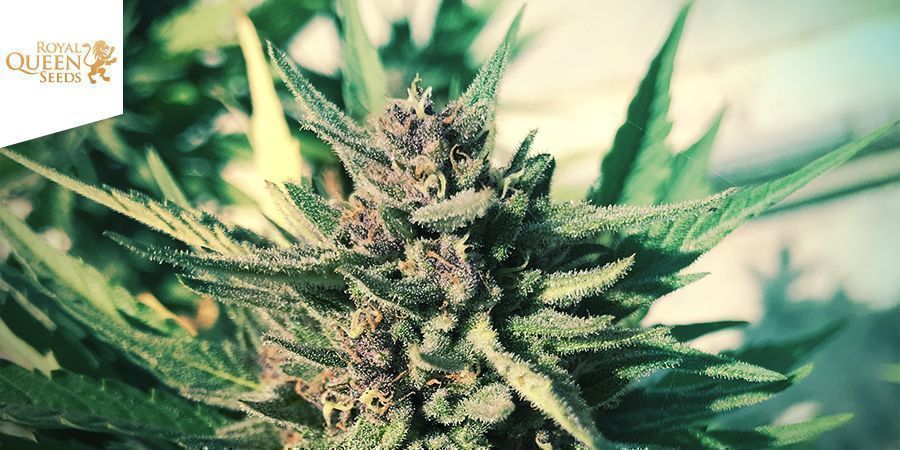 Royal Queen Seeds' Royal Gorilla wowed judges during Soft Secrets' Plant of the Year competition. Her monstrous THC levels and fantastic yield potential set her up to be one of the most successful strains of 2018. Breeders at RQS created this strain using premium parent cultivars Sour Dubb, Chem Sis, and Chocolate Diesel.
Royal Gorilla is a hard-hitting variety with a balanced genetic profile of 50% sativa and 50% indica. Her flowers are capable of producing THC levels that peak at 27% and a single toke will drive high levels of the beloved substance deep into the body and mind. Expect your body to melt into the couch and your mind to soar into the sky. Moreish tastes of earthiness and pine augment her intense effects.
Royal Gorilla produces great results indoors and outdoors. Indoor specimens peak at the height of 160cm and produce 500–550g/m² after a flowering time of 9–10 weeks. Plants cultivated outdoors grow to taller heights of up to 170cm. Expect to harvest of 550–600g per plant during mid-October.
AMNESIA GANJA HAZE — BEST SATIVA, HIGHLIFE 2017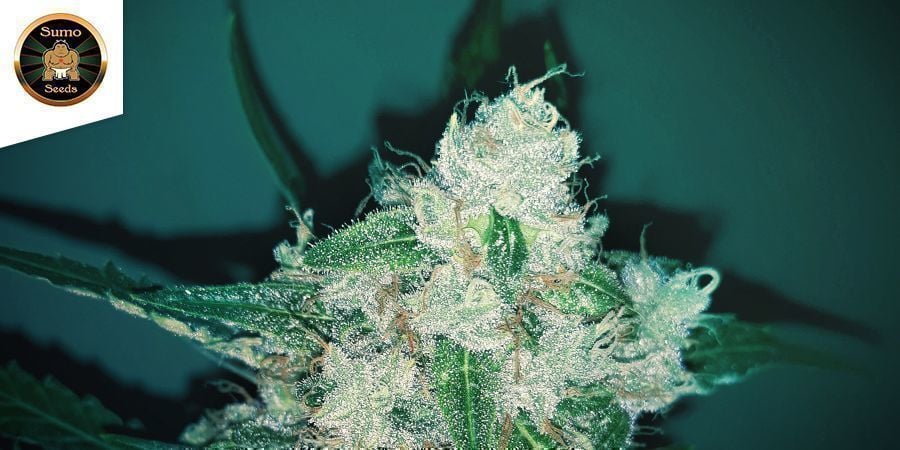 Last, but definitely not least, on our list of award-winning cannabis varieties is this powerhouse strain by Sumo Seeds.
A cross between two prime Haze varieties (Amnesia Haze, a coffeeshop classic, and Silver Buddha Haze), Amnesia Ganja Haze delivers a super potent cerebral high, which is what earned this strain its numerous accolades at cannabis cups and competitions around the globe.
Amnesia Ganja Haze provides that iconic uplifting high that put Haze strains on the map. Sometimes just a single hit of this stuff will be enough to kickstart your engine. Within a few minutes, you'll experience a strong cerebral euphoria and an almost instant boost in mood and energy.
Given its effects, Amnesia Ganja Haze is great for when you want to get up and get things done. If you're looking for a good wake-and-bake strain, this is the perfect option.
In the grow room, Amnesia Ganja Haze grows into a tall plant with wide internodes, easily reaching over 160cm in height. To really reach its full potential, this plant needs a lot of soil and space, and it performs particularly well outdoors. Due to its size and 11–12-week flowering time, this plant also benefits from some training and pruning. If you're an experienced grower looking for a top-shelf sativa to add to your garden, make sure to put Amnesia Ganja Haze high on your list of strains to grow.
GET YOUR HANDS ON THESE AWARD-WINNING GENETICS TODAY
We've covered some truly spectacular strains in this article. Lucky for you, getting your hands on these genetics is super simple. Every strain mentioned in this article (and hundreds more) is available from the Zamnesia Seedshop right now, and at the best prices. It's the perfect way to buy cannabis seeds online, with fast, discreet shipping to many countries in Europe.