Top 10 Autoflowering Cannabis Seeds By Zamnesia

4 min
Autoflowering strains have some serious advantages and are famously easy to grow. Here are the top 10 autoflowering strains offered by Zamnesia.
Autoflowering strains are preferred by many growers due to their rapid growth and ease of cultivation. They grow to small and easily manageable heights and can be grown successfully in limited spaces. Zamnesia is Europe's largest online seed shop, offering a vast library of autoflowering genetics. We have been working within the industry for decades, and in that time have accumulated a wealth of knowledge on autoflowering cannabis strains and their varying traits. Our cannabis seeds are known for high germination rates, and they arrive to their destination in discreet packaging. Here is a list of our top 10 autoflowering cannabis strains.
Top 10 Autoflowering Cannabis Seeds By Zamnesia
BLUEBERRY AUTOMATIC: SPEEDY AND TASTY
Blueberry Automatic was created by infusing the legendary strain Blueberry with ruderalis genetics. This cultivar offers a relaxing and soothing high that erases stress and induces a meditative state. The flowers of Blueberry Automatic are loaded with terpenes that produce a mind-blowing taste of, you guessed it, blueberry, which lights up the taste buds and complements the high well.
Blueberry Automatic grows vigorously both indoors and out, reaching a manageable height of only 75cm. When grown indoors within a grow room or tent, this strain will produce an impressive yield of 425–475g/m². Outdoors, you can expect a medium yield.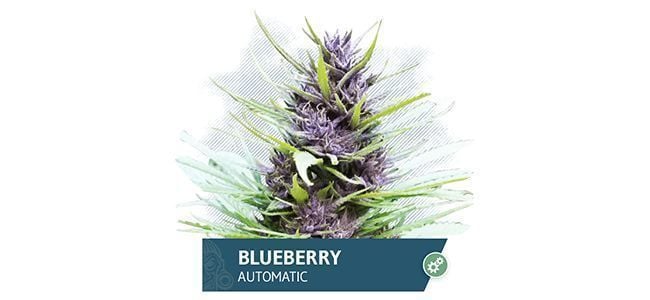 MONSTER DWARF AUTO: SMALL STATURE, BIG YIELD
Monster Dwarf Auto is the offspring of Skunk and ruderalis. The flowers of this strain contain a THC content of only 12%, resulting in a clear and productive high that won't overwhelm the user. Such a moderate THC level also makes this strain ideal for beginner smokers seeking a gentle first experience. Monster Dwarf Auto features a very potent skunky aroma and floral taste. This plant maintains a small size and is perfect for small spaces and discreet growing operations.
Monster Dwarf Auto will produce a yield of up to 180g/m² when grown indoors, which is impressive considering her size. Outdoors, a single plant will pump out around 80g.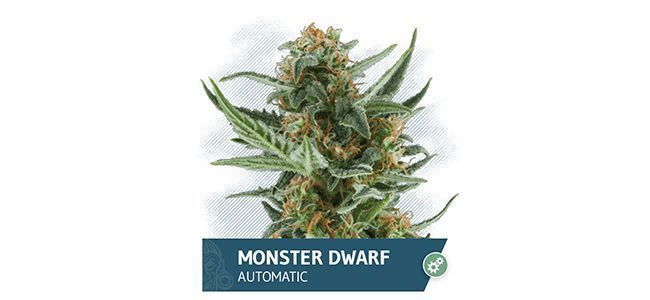 STICKY BEAST AUTOMATIC: AWARD-WINNING LINEAGE
Sticky Beast Automatic gets her name from the large amounts of psychoactive resin produced by the trichomes on her flowers. She is the result of a breeding project involving parent strains Bubble Gum, OG Kush, and Critical Automatic. Her flowers contain a THC content of 16%, resulting in a thorough yet mild effect that acts fast, but won't blow minds. This strain is indica-dominant and explodes from seed to harvest in as little as 7 weeks.
When grown indoors, Sticky Beast Automatic reaches a medium height and produces a yield of up to 400g/m². When cultivated outdoors, a single specimen produces a yield of 120–170g.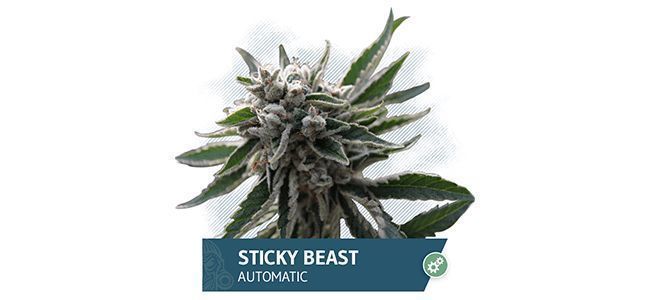 NORTHERN LIGHTS AUTOMATIC: A CLASSIC STRAIN WITH AN UPGRADE
Northern Lights Automatic is the result of the legendary classic Northern Lights having been upgraded with ruderalis genetics, making her easier to grow and quicker to reach harvest. Her indica-dominant nature means she provides a high that primarily targets the body, relaxing the muscles and inducing a solid couch-lock. She is able to thrive in a variety of climates, growing to a height of around 120cm, which is pretty tall for an autoflowering strain.
Indoors, Northern Lights Automatic will be ready to harvest after 9 weeks, delivering a yield of approximately 500g/m². Grown in the great outdoors, a single plant can yield 200g.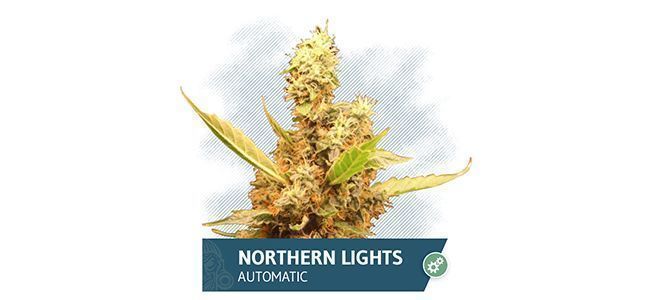 CBD FIX AUTO: RICH IN CBD
CBD Fix Auto is an ideal strain for users seeking a quick stash of CBD-rich cannabis, alongside minimal levels of psychoactive THC. Being an autoflowering strain, she is very easy to grow, giving CBD users easy access to the therapeutic compound at home. CBD Fix Auto is a sativa-dominant strain resulting from the crossbreeding of a CBD-rich clone with Northern Lights Auto. Depending on the growing method, the flowers of this strain can contain between 7–15% CBD. The THC level hovers at around 0.8%. The effect is very subtle, clear, and relaxing, with little to no psychoactive side effects.
Indoors, CBD Fix Auto grows to a height of 60–100cm, putting out a yield of up to 325g/m². Outdoor plants grow up to 120cm tall and provide a yield of 120g each.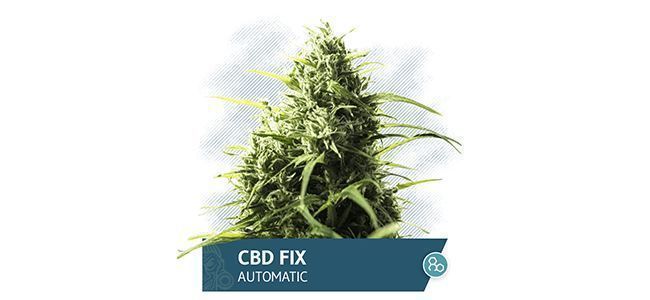 CRITICAL AUTOMATIC: ONE FOR THE NOVICES
Critical Automatic is a resilient and hardy strain that is easy to grow and extremely beginner-friendly. Her medium level of THC appeals to both novice and veteran smokers looking for something a little less intense. The understated and clear high is ideal for daytime smoking when trying to stay productive and focussed. Critical Automatic is the offspring of Critical and a robust ruderalis strain.
Critical Automatic moves from seed to harvest in just 9 weeks. When grown indoors, she remains at a stealthy height of 60–80cm and puts out an impressive yield of 350–400g/m². Outdoors, this plant grows to a height of 140cm, producing a yield of 70–80g.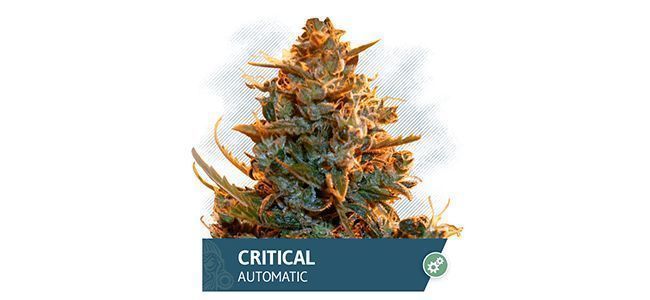 AMNESIA HAZE AUTOMATIC: A LEGENDARY STRAIN TURNED AUTO
Amnesia Haze Automatic harnesses the legendary and potent characteristics of Amnesia Haze and infuses them with top-quality autoflowering genetics. Now, buds with Amnesia Haze qualities can be achieved in as little as 10 weeks—instead of the much longer period it takes to harvest the photoperiod variety. She provides a cerebral and energetic high that is ideal for social situations and leads to interesting conversations.
Amnesia Haze Automatic grows to a relatively tall height of 1.5m, providing a massive yield of up to 500g/m² when cultivated indoors. Outdoors, a single specimen of this strain of the same height can produce 150g.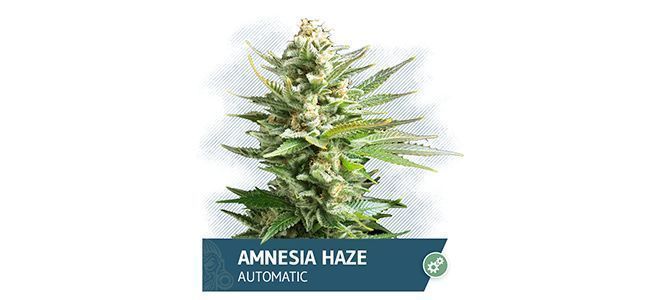 DIESEL AUTOMATIC: OFFERS A CITRUS KICK
Diesel Automatic has kept many of the attractive traits of the original Diesel strain, carrying over an exquisite taste and aromas of citrus fruits. Diesel Automatic is a great daytime strain when seeking motivation, creativity, and a clear-headed buzz. Her flowers offer a smooth smoking experience and are great for vaping.
Diesel Automatic will be ready to harvest 8 weeks post-germination. Indoor plants grow to 40–70cm in height and produce 350g/m². Rearing her under the open sky will result in a plant of 60–100cm, yielding 110g.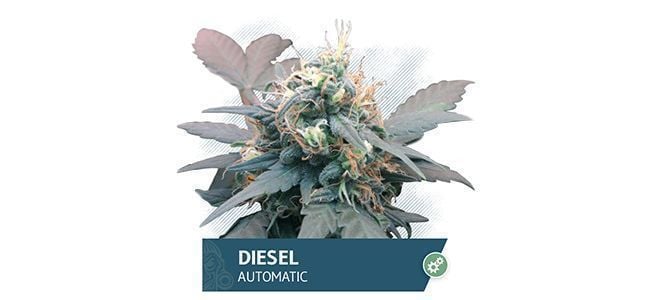 AK-420 AUTOMATIC: A SUBTLE AND CLEAR-HEADED HIGH
AK-420 contains both indica and sativa genetics, and her autoflowering successor is the offspring of AK-420 and ruderalis. Her medium level of THC results in a high that has some power behind it, but isn't overwhelming. The high is uplifting, relaxing, and meditative, and is capable of reducing stress and clearing the mind.
AK-420 Automatic grows to a height of 1m both indoors and out, and transitions from seed to harvest in a period of 9 weeks. Indoors, this plant will reward her grower with a yield of 425–475g/m². Grown outdoors, a single plant can produce 110–160g.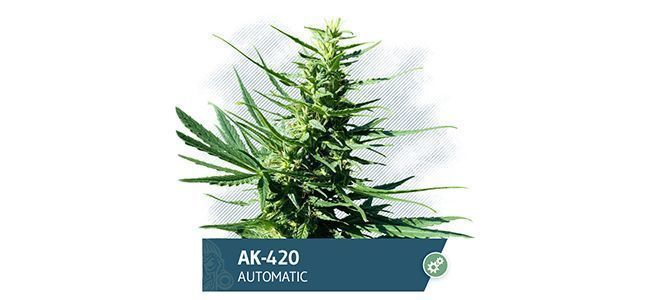 JACK HERER AUTOMATIC: A TRIBUTE TO THE EMPEROR OF HEMP
Jack Herer Automatic takes a strain named after the Emperor of Hemp himself and combines it with autoflowering capabilities. This strain offers unique aromas and tastes, targeting the taste buds with sensations of spice and earth. Medium levels of both THC and CBD offer a well-balanced high that is both clear and relaxing.
Jack Herer Automatic is small in stature and won't exceed 80cm in height. Indoor plants are capable of pumping out 400g/m², and outdoor plants provide medium yields.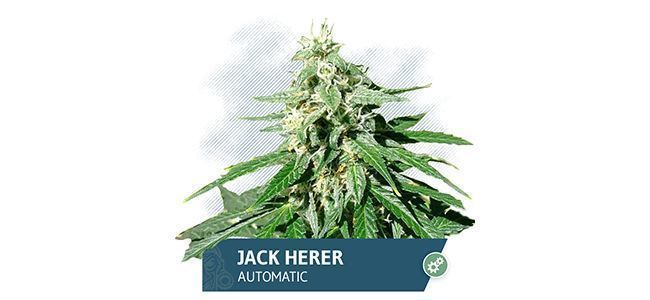 Written by: Zamnesia
Zamnesia has spent years honing its products, ranges, and knowledge of all things psychedelic. Driven by the spirit of Zammi, Zamnesia strives to bring you accurate, factual, and informative content.

Find out about our writers
---