Our 10 Most Popular Seed Banks
Published :
February 2nd, 2015
Categories :
Blog
•
Cannabis
Last edited :
October 20th, 2017

Choosing a seed bank to get your cannabis seeds from can be a tricky business, so here are our 10 most popular to get you started.
There are hundreds of seed banks out there, all with their own unique catalogues and variations on big name strains. But where to start? If you are a novice cannabis cultivator, then choosing a seed bank with a history of solid genetics can be quite a daunting task. How do you make a decision from the multitudes available? Well, normally it comes down to personal experience and word of mouth. As you become more confident in your abilities as a grower, you will likely find yourself branching out and trying new strains.
To help you make a decision, whether you are new to growing, or simply looking for something different, we have put together a list of the ten most popular seed banks on Zamnesia (in no particular order) – based on what our customers have been buying. So take a look!
HUMBOLDT SEEDS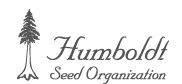 Humboldt seeds has a long history of pedigree and prestige when it comes to growing and breeding cannabis. Hailing from Humboldt, USA, where the sparsely populated mountainous regions and favourable climate offer a discreet and tranquil environment for cultivation, the Humboldt team have created some world renowned strains. Their catalogue includes big names like ChemDawg and Blue dream, as well as some lesser known, but no by no means lower quality strains. They are an excellent choice for anyone looking for some top-shelf stuff.
ZAMNESIA SEEDS
With all of the expertise and knowledge we have accrued over the years selling cannabis seeds, is it no wonder that we started up our own breeding facility - Zamnesia Seeds. If you have ever bought anything from us before, you know we are all about quality and outstanding service, and our seeds are no different. We have bred our own variations of some big name strains, without the top-shelf prices. Such strains include Amnesia Haze, Critical, Blueberry, Northern Lights, Cheese, and many, many more. What's more, most of them are also available in automatic varieties!
MR. NICE SEEDS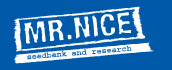 With strong historic roots in the Dutch cannabis seed market, Mr. Nice seeds has nothing but quality coursing through its blood. Their catalogue includes many original strains from Neville Schoenmaker (a Dutch breeding legend), who works very closely with the seed bank's creator, Shantibaba, a breeding legend in his own right. If you want some high quality old school strains, then this is the place. Such strains include Neville's Haze, Devil, Critical Skunk, and Super Silver Haze.
CBD CREW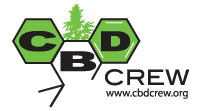 CBD Crew are a rather special seed bank, in that all of their strains focus on medical use, and are bred to have an extremely high CBD content – often equalling and even outweighing the THC content. If you are looking for some medically inclined strains to grow, you could do no better – the CBD Crew are truly dedicated to producing cannabis strains that can help people.
ROYAL QUEEN SEEDS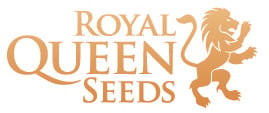 Royal Queen Seeds are a Dutch seed bank that are currently one of the most rapidly growing in Europe. They have taken the market by storm with their very affordable prices, rock solid genetics, and big strain names. If you have not tried them before, they are well worth a go. Popular Royal Queen Seeds strains include Amnesia Haze, Special Queen 1, White Widow, and Royal Highness.
SENSI SEEDS

Sensi Seeds will be celebrating their 30th year of breeding cannabis this year, and what a 30 years it has been. Its founder Ben Dronkers spent most the eighties exploring the regions of the world famous for its cannabis production, eventually coming home with a truly in-depth understanding of cannabis cultivation, and some very strong genetics in hand. Sensi Seeds have been producing some of the world's best strains ever since. Popular strains from Sensi Seeds include Jack Flash, Skunk 1, and Big Bud.
DINAFEM SEEDS

Dinafem Seeds started as a result of the coming together of some very experienced growers. Having experimented with many an unusual strain, and accumulating their own wealth of knowledge, they decided to go into business, sharing their discoveries with the world. Examples of popular strains from Dinafem include Power Kush, Moby Dick, Critical+, Blue Widow, and Industrial Plant.
DUTCH PASSION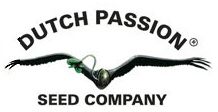 Dutch Passion is one of the original and old Dutch Seed banks, cultivating an aura of pedigree and quality. Over the years they have collected some top quality specimens, and used them to innovate and revolutionise the cannabis market. There is no finer example than the recent release of their strain Frisian Duck, which has been bred to have stealthy, webbed leaves. Other fine examples of their work are strains such as Euforia, Durban Poison, Orange Bud, and Frisian Dew.
BARNEY'S FARM

Barney's Farm is another Dutch favourite, and regular winners at the yearly Cannabis Cup. They are well known for producing some top quality seeds, and are continually innovating, driven by their past success. Examples of great strains from Barney's Farm include Liberty Haze, Cookies Kush, Pineapple Chunk, and LSD.
SERIOUS SEEDS

Last but by no means least, comes Serious Seeds. Serious Seeds is a seed bank that hold a lot of sway over the cannabis seed market, and are one of the original few to set up in the Netherlands. They have many years of experience producing top-shelf strains, and perform constant independent lab tests to ensure that the seeds they breed always meet their high standards. Popular strains from Serious Seeds include AK-47, Bubble Gum, White Russian, and Kali Mist.
Of course, there are many other top quality seed banks out there, all of which are well worth a go. It is important not to be afraid to experiment, and do a little bit of research on the seed bank yourself - to ensure that they are right for you. Who knows, by leaving your comfort zone, you may come across a real gem!
Do you have a favourite seed bank not on this list? Let everyone know who, and why you love them, in the comments below.